Chocolate Muffins With Coconut Filling
These muffins are packed with deep chocolate flavour and coconut aroma. They are easy to whip up and makes great dessert option. Enjoy while still warm!
This webpage contains affiliate links. Please view our disclosure policy for more details.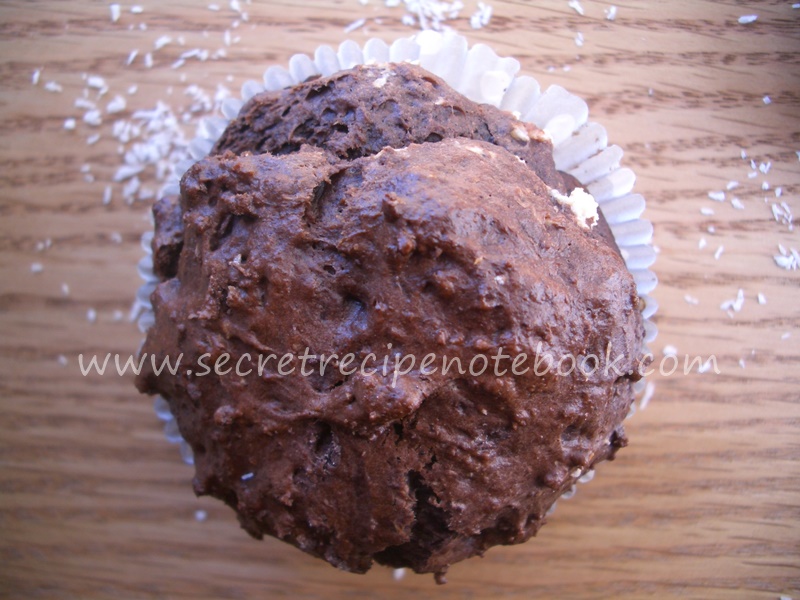 When you're craving something a bit sweet, but don't want a heavy, traditional sugary brunch, try these muffins. They are amazingly tasty, especially when served while still warm. Even those who are lukewarm to muffins can't resist one fresh out of the oven.

With a rich dark chocolate flavour and luscious cream cheese coconut filling, these muffins taste more like a decadent dessert than a morning treat.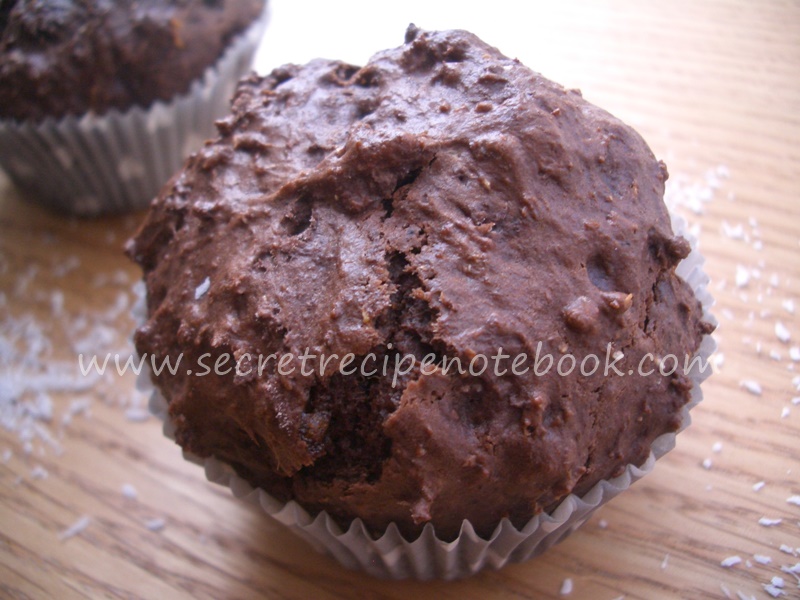 Flavours in these muffins
The chocolate flavour in these muffins comes from cocoa powder and dark chocolate. We used also Greek yogurt and coconut oil to add extra moisture to the muffins.


How to make chocolate muffins with coconut filling
Making these muffins is so easy and quickly. The process is the same as with other chocolate muffins, but this one has a coconut heart in the middle. First combine all dry ingredients in one bowl. Then, melt coconut oil, add chocolate and stir until it is completely melted.

In another bowl whisk egg, muscovado sugar and Greek yogurt. Combine this mixture with melted chocolate and pour into dry ingredients. Fold until you get a compact dough. 

Filling is made with cream cheese, shredded coconut and a dash of Amaretto liqueur. Fill the muffin cases half full with muffin batter, add 1 tablespoon of coconut filling and top with some muffin batter. Bake for about 15 minutes then cool on the cooling rack.

Our chocolate coconut muffins are ready to enjoy!


Best selling kitchen tools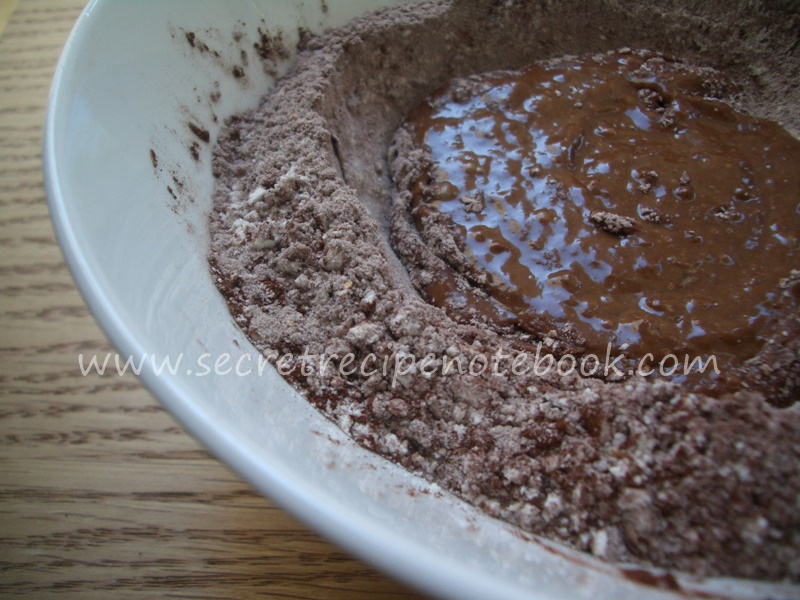 Storing chocolate muffins with coconut filling
If you have some leftover muffins you can freeze them by placing in an airtight container or large ziplock bag. Thaw them in the fridge and warm in the oven before serving.


Looking for more muffin recipes? Check these out:
Want to make a batch of fresh muffins? Try great ideas from our Muffin Recipe Collection!
Chocolate Muffins With Coconut Filling

MAKES: 12 standard muffins
COOKS IN: 40 minutes
LEVEL: Moderate
INGREDIENTS
For the muffin batter
120g (1 cup) plain flour
85g (3/4

cup)

whole grain spelt flour

1 teaspoon baking powder

1/2 teaspoon baking soda

20g (1/4 cup) unsweetened cocoa powder

1/4 teaspoon salt

60g (2 ounces)

dark chocolate

(60-70%)

4 tablespoons coconut oil

1 egg, at room temperature

50g (1/4 cup)

dark muscovado sugar

45ml (3 tbsp) milk

180g (3/4 cup) Greek yogurt, at room temperature
For the coconut filling
50g cream cheese
50g unsweetened desiccated coconut
2 tablespoons Amaretto liqueur
Kitchen essentials for this recipe:
METHOD
Preheat the oven to 180°C/356°F.

Line 

12-hole muffin tray

 with

standard paper cases.


In a medium bowl combine plain and spelt flours, baking powder, baking soda, cocoa powder and salt.


Melt together coconut oil and chocolate in a small saucepan.


In a medium bowl whisk egg, muscovado sugar and Greek yogurt until well combined. Add chocolate mixture into this and whisk well.


Pour wet ingredients into the centre of flours and stir with a silicon spatula until just combined (some lumps are ok).


For coconut filling mix cream cheese and shredded coconut, add Amaretto liqueur and stir to combine. Form 12 balls from the mixture.


Fill muffin cases with chocolate muffin batter half full. Push coconut balls in the in the centre of each muffin case and top with muffin batter until covered. Bake in the preheated oven for 13-15 minutes. Remove from the oven and cool for a few minutes in the tray, then remove muffins to cooling rack. Serve while still warm.



We recommend using the measurement in grams & ml (instead of cups & spoons) for more accuracy and better results.