Creamy & Frozen Desserts | Italian Inspired Recipes | Chocolate
Chocolate Panna cotta
Check out our recipe for traditional Italian dessert panna cotta, but this time in chocolate version. It's delicious, creamy and chocolatey - and so easy to make.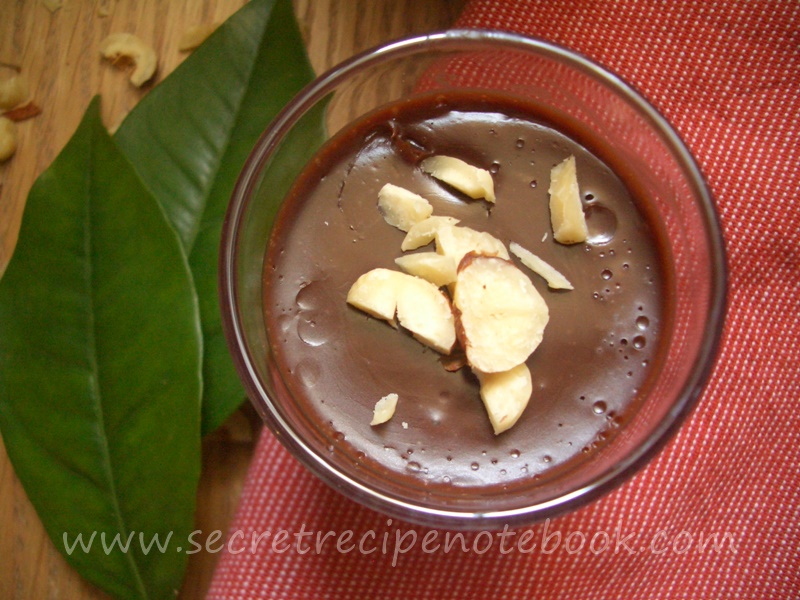 We are sure that you love simple desserts which doesn't require a lot of time. One of this desserts is a classic of Italian cuisine - panna cotta which literally translates as "cooked cream". Panna cotta is really easy to make and it only requires a few ingredients: double or whipping cream, milk, sugar and gelatine.

White chocolate panna cotta is glamorous enough to serve at a dinner party, yet simple enough to make for a family meal. It can be served topped with crushed nuts, chocolate or berry sauce depending on your taste.


Panna cotta may be aromatised with various flavours and can be topped with anything from chocolate ganache, caramel sauce, berry sauce or chopped toasted nuts.

This recipe brings you chocolate version of this creamy dessert. Essential for this panna cotta is good dark chocolate to get intensive chocolate and also to achieve tempting smooth texture. Adding chocolate to the panna cotta gives it almost a mousse-like texture, it's smooth and creamy and slightly fluffy.
You won't regret for making this delicious panna cotta as it would be amazing addition to your dinner party and one more plus is that it can be made ahead to save time on the day. 


How to make chocolate panna cotta
The main ingredient for panna cotta is quality dark chocolate with at least 60% cocoa solids. If using this chocolate you will get intense chocolate flavour and creamy texture. 

First soak gelatine into a bowl of cold water for about 10 minutes or until soft. Place whipping cream and sugar in a medium saucepan and heat until it starts to simmer. Remove from the heat and add chopped chocolate to the cream. Stir slowly until chocolate has completely melted.

Squeeze the gelatine to remove as much water as possible, then add to the chocolate mixture. Whisk until the gelatine dissolves and set aside to cool. Once cooled pour the mixture into serving glasses or ramekins and place in the fridge to set for 2 - 3 hours.
Serving chocolate panna cotta
Panna cotta can be served in a many ways - from pretty wine glasses, preserve jars, drinking glasses and in panna cotta moulds. We like dariole moulds, a small round tin cups with straight sides and are made specifically to give a shape to something that you later want to unmould. They are so practical that for little desserts that can be unmoulded onto a serving plate.

If you serve panna cotta in dariole moulds or ramekins, dip each into boiling water for a few seconds to release panna cotta.


Using gelatine leaves
We love to use gelatine leaves rather than powdered gelatine as it's more reliable and easier to use. It requires soaking and softening in cold water before dissolving in hot liquid. Gelatine leaves used to be harder to find than powdered, but now they are available in most supermarkets (just look in the baking section).


How to store chocolate panna cotta
Once made keep chocolate panna cotta in the fridge covered with cling film until serving. Take out from the fridge 30 minutes before serving and top with anything your fancy.


Looking for more chocolate recipes? Take a look at these: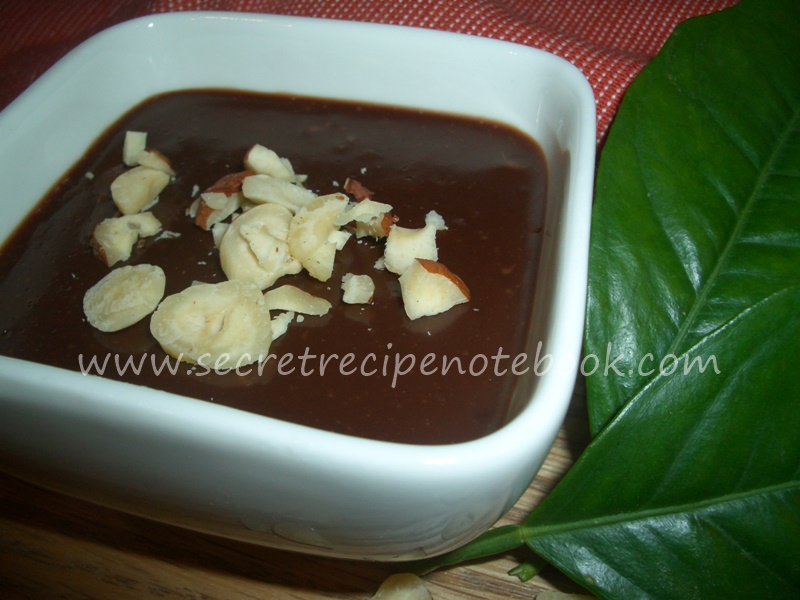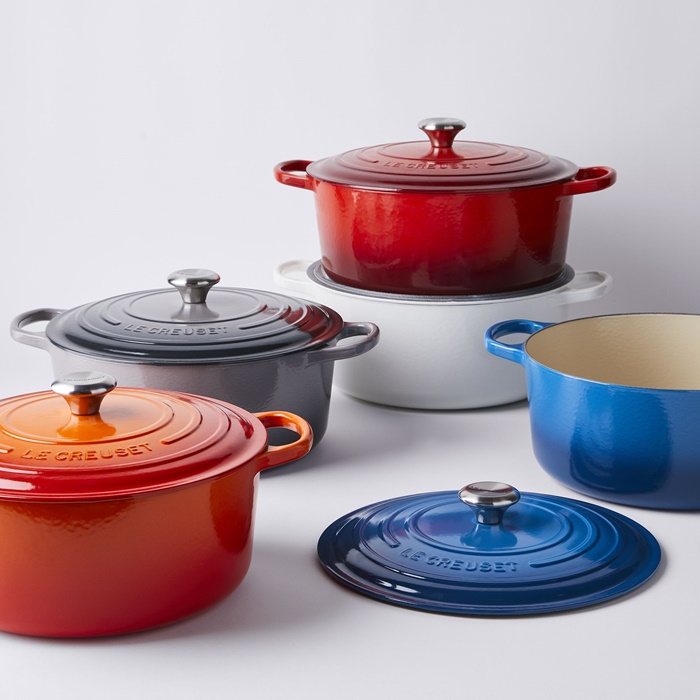 Chocolate Panna Cotta

SERVES: 4 servings
COOKS IN: 15 minutes
DIFFICULTY: Easy
INGREDIENTS
400ml (1 1/4 cup) whipping cream (36% mm)
30g (1/8 cup) caster sugar
85g (3 ounces) dark chocolate (60-70% cocoa)
3 leaves gelatine
toasted chopped pistachios for decoration
METHOD
Add the gelatine leaves to a bowl of cold water and let it sit for 10 minutes until soft.


Place the cream and sugar in a medium saucepan and bring to the boil. Add coarsely chopped chocolate and start whisking continuously until it has completely melted. 


Squeeze the gelatine to remove as much water as possible then add it to the chocolate mixture. Whisk until the gelatine has melted and set aside to cool. 


Divide the mixture evenly among 4 souffle cups or small glass cups and place in the fridge covered with cling film for 3 - 4 hours or overnight.


You can serve panna cotta in cups or remove them by dipping bottom of each cup into hot water for a few seconds. Immediately place serving plate upside down over each cup, turn plate over and remove souffle cup. Top each panna cotta with chipped dark chocolate or nuts.