Cookies | Easter Recipes | Lemon Recipes
Easter Lemon Curd Cookies
These cute egg-shaped Easter cookies are made of crumbly dough enriched with toasted hazelnuts and zesty lemon curd. Ideal treat for your Easter table!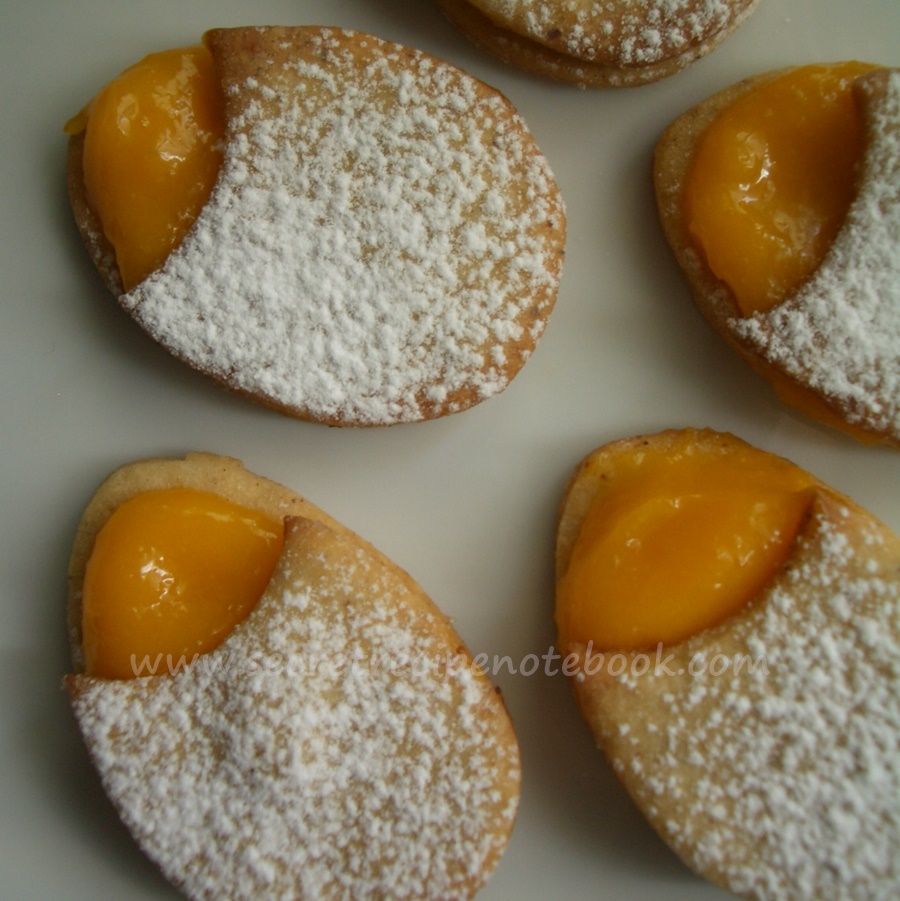 If you are looking for attractive cookies for your Easter cookie tray, these cookies would be an ideal choice. Two crumbly hazelnut cookies in the shape of egg filled with homemade lemon curd is what makes these cookies so delicious. Refreshing lemon curd compliment well with hazelnut dough from the cookie.
For more Easter sweet ideas, check out our simple Easter egg cookies decorated with colourful tops or chocolate lemon Easter cookies.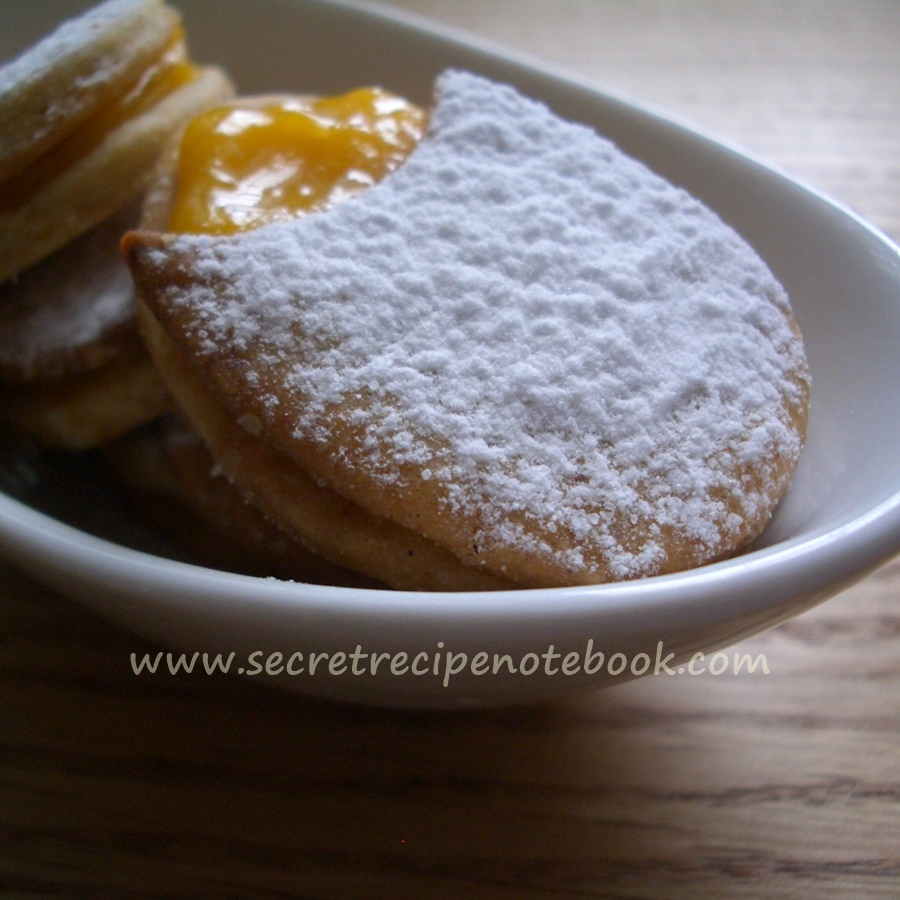 How to make Easter lemon curd cookies
For these lemony cookies first make the dough which will turn into small crunchy cookies in the shape of an egg. For this you will need egg-shaped cookie cutter. In the case you don't have on hand one, you can turn your round cookie cutter into the egg-shaped, with squeezing it. Just idea!


Making the dough
The dough is very simple like in other cookies. Combine plain flour and ground toasted hazelnuts with a pinch of salt in one bowl. Set aside, while beating butter and sugar until creamy.

Add an egg, vanilla paste and grated lemon zest and beat for another minute. Stir dry ingredients into the wet ingredients and combine everything. Shape the dough into a disc and cool in the fridge for 1 hours.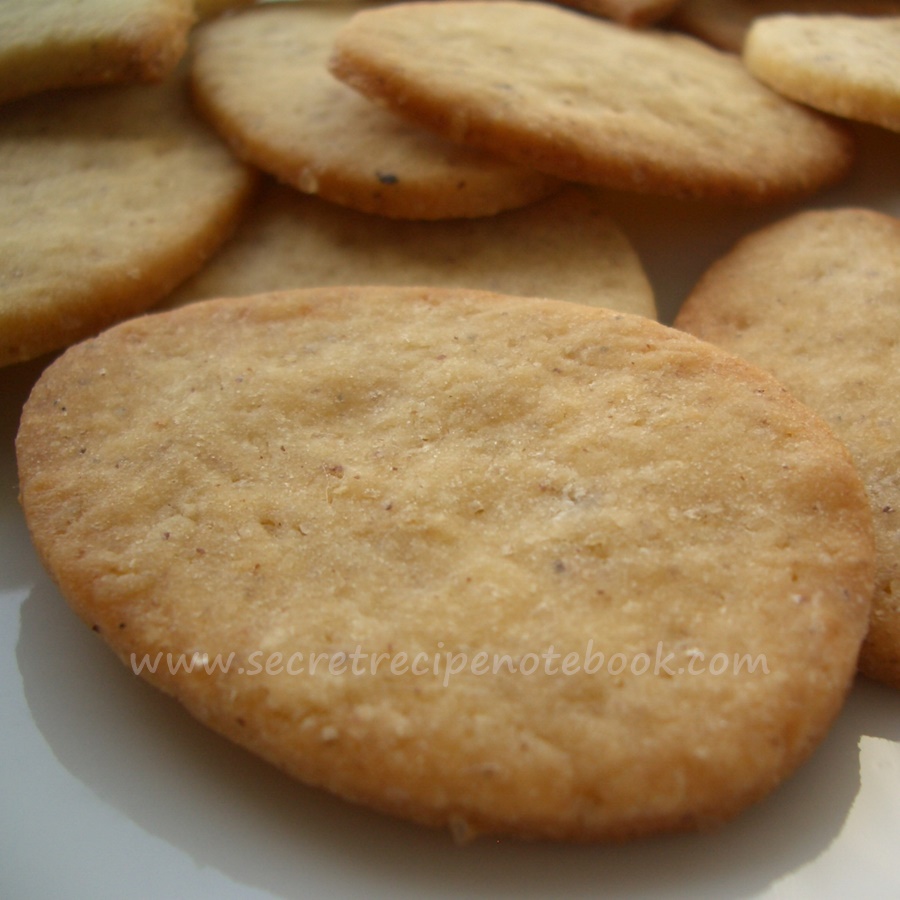 Baking the cookies
Now, it's time for shaping these cute lemon cookies. Roll out the dough thinly on floured work surface and using Easter egg cookie cutter, cut out 80 small shapes. These cookies should be very thin as we will assemble two together with lemon curd.

Transfer half of the cookies on the baking tray and bake for 5 - 6 minutes. Using the same cookie cutter, cut the tops of the remaining cookies and bake them in the oven for 4 - 5 minutes.


Making the lemon curd
The star of this recipe is zesty lemon curd which can be made in only 5 minutes. To make it first combine cornstarch, salt and lemon juice in a heavy bottomed saucepan. 

Cook stirring for a few minutes. Then add egg yolks and cook for another few minutes. The curd will thicken and will cover the back of the spoon. Remove from the heat, add butter and stir until it's incorporated. Strain the lemon curd through the sieve to get very smooth and silky texture. Add freshly grated lemon zest for extra lemon flavour.


Assembling the cookies
Once the cookies are completely cooled and the lemon zest is ready, spread some lemon curd on the whole cookies and top with cutted cookies. Leave to set, dust with some icing sugar and serve!


How to store Easter lemon curd cookies
These cookies are best while still fresh as they contains lemon curd but you can keep them cookies in the fridge covered for up to 5 days.


Looking for more cookie recipes? Take a look at these: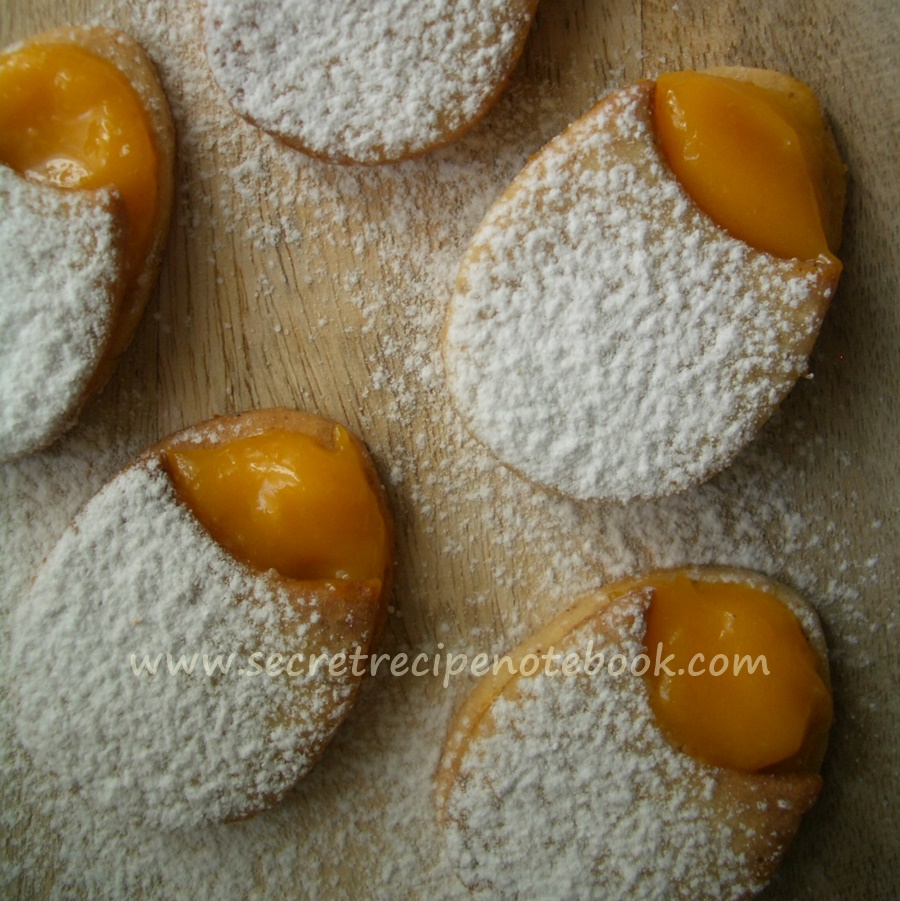 Like this recipe? Follow us on Pinterest for more recipes like this one! And don't forget to pin this recipe for later by clicking on one of the images above. 
Easter lemon curd cookies

MAKES: 40 cookies
COOKS IN: 1 hour 20 minutes plus cooling time
LEVEL: Moderate
INGREDIENTS
For the cookies
200g (1 2/3 cup) plain flour
70g (1/2 cup) hazelnuts, toasted and ground
1 pinch of salt
140g (10 tbsp) butter, at room temperature
75g (1/4 cup + 2 tbsp) demerara or other coarse brown sugar
1 tablespoon grated lemon zest
1 egg, at room temperature
1 teaspoon vanilla bean paste
For the lemon curd
110g (1/2 cup) caster (fine) sugar
15g (2 tbsp) cornstarch
1 pinch of salt
120ml (1/2 cup) lemon juice, freshly squeezed
4 egg yolks, at room temperature
56g (4 tbsp) butter, cubed
2 tablespoons grated lemon zest
METHOD
Combine plain flour with ground hazelnuts in a medium bowl. Add a pinch of salt.



In a large bowl using a 

hand mixer

 or stand mixer, beat softened butter and demerara sugar on a medium speed until smooth and creamy. Add egg, vanilla paste and grated lemon zest and continue to beat on a high speed for a few minutes until smooth. Scrape down the sides and bottom of the bowl as needed, and continue to beat until fully combined.






Stir gradually the flours into the butter mixture and using a 

spatula

 combined ever

ything. Form disc from the dough and cool in the fridge for 1 hour. To speed up the process you can keep dough in the freezer for 20 minutes.


Preheat the oven to 175°C (347°F). Line tw

o 

baking trays

 wit

h baking paper.


Place the dough onto floured work surface and using a rolling pin, roll out the dough 1 - 1.5 mm thick. With an egg shaped cookie cutter, cut out 80 cookies. Place half the cut outs onto one baking tray. Using the same cookie cutter, cut the tops of the remaining 40 cookies. Place these cutout cookies on the other baking tray.


Bake first tray in the preheated oven for about 6 - 7 minutes or until lightly brown. Transfer cookies to one plate. Bake second tray for about 5 -6 minutes and transfer to another plate.


FOR THE LEMON CURD FILLING, combine sugar, cornstarch and salt in a small saucepan. Pour lemon juice and stir until combined. Cook over a medium heat, stirring continuously until slightly thickened - about 2 - 3 minutes.


Beat egg yolks in one bowl, the pour small amount of sugar/lemon juice mixture into this. Return all to the saucepan and bring to a boil, stirring constantly until the mixture coats the back of a spoon.


Remove from the heat, add cubed butter and stir until combined. Strain the lemon curd through the sieve until you get a smooth silky curd. Add finely grated lemon zest and combine. Transfer to a bowl, cover with cling film and cool in the fridge for 1 hour.


Spoon about one teaspoon of lemon curd onto each whole egg-shaped cookies and top with the cutout cookie. Sprinkle with some icing sugar.