HOME > DESSERTS > CREAMY & FROZEN DESSERTS
Easy Chocolate Mousse
A classic chocolate mousse can be tricky to make as it requires separating eggs, melting chocolate to the just right temperature and lots of careful folding.

But did you know that there's an easier method? Made from only 3 ingredients: whipping cream, rich dark chocolate and a dash of Amaretto - it is eggless and without gelatine and will save you time and fuss!

This easy chocolate mousse is the fastest and fanciest dessert we know and will please even the most demanding dinner party guests.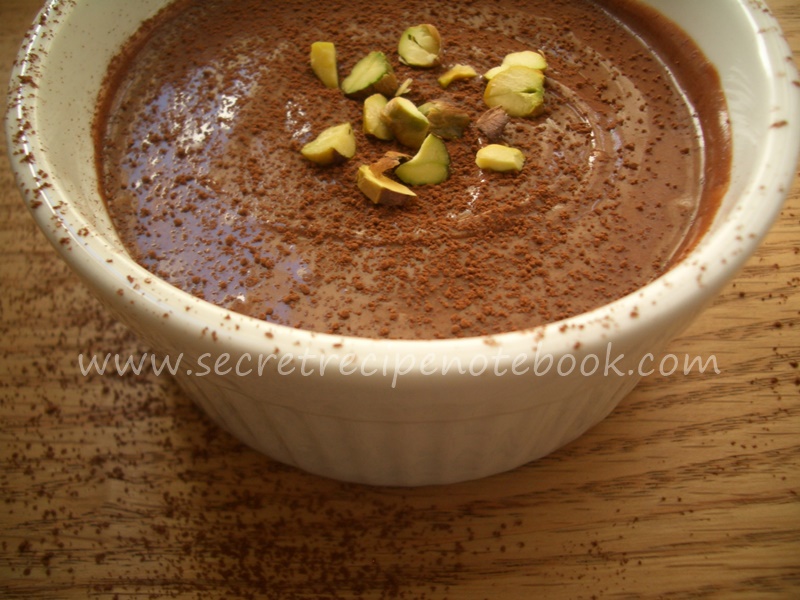 This webpage contains affiliate links. Please read our disclosure policy.

Why you'll love this easy chocolate mousse
It's elegant enough for a dinner party but simple enough to make for an afternoon dessert. Once prepared it can be served in white ramekins or cocktail glasses and then chilled before serving.

For a finishing touch, sprinkle the top with some cocoa powder and something crunchy such as chopped hazelnuts or pistachios, chocolate shavings or even crispy breakfast cereal.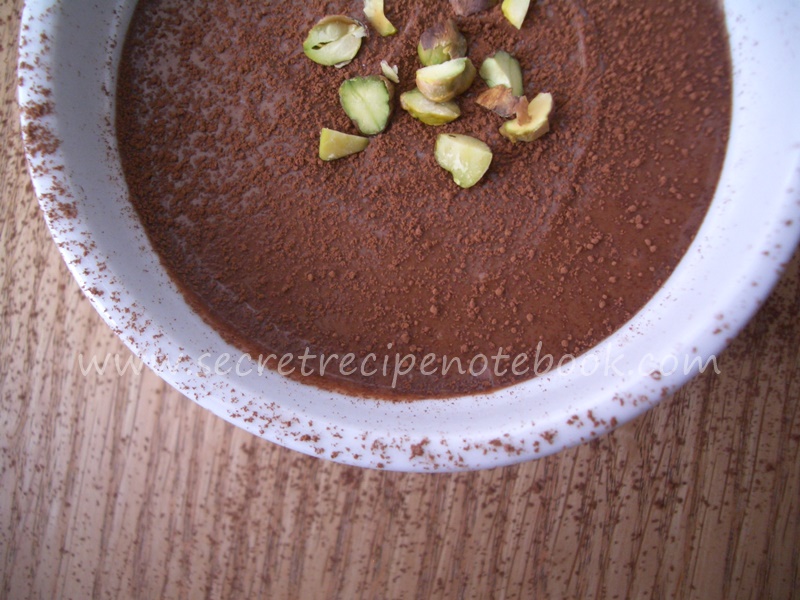 How to make easy chocolate mousse
MAKING THE CHOCOLATE GANACHE: For this 3 ingredient chocolate mousse, first coarsely chop the dark chocolate and place in a heatproof bowl. Heat 2/3 of whipping cream in a saucepan until it starts to simmer, then pour it over the chocolate.

Add Amaretto and stir using a silicon spatula until the you get a smooth texture. Leave it in the fridge for about 30 minutes. 

For this recipe we used dark chocolate with 65% cocoa solids. If you like more intense chocolate flavour use 70% cocoa chocolate.


FOLDING THE WHIPPING CREAM INTO THE GANACHE: Beat the rest of the whipping cream with hand electric mixer until medium peaks form, then fold into the melted chocolate. Don't over-whip the cream as you will end up with a grainy mousse.

You will get light and airy, but also deeply rich chocolate mousse which never fails to impress. Gently fold the cream into the melted chocolate in thirds. This is the best done with a big flat spatula. Swipe it down under the chocolate, then scoop it up and over the whipped cream as you add it.


How to store easy chocolate mousse
This easy chocolate mousse can be kept in the fridge, covered with cling film, for about 2-3 days.


Looking for more chocolate desserts? Take a look at these:
Easy Chocolate Mousse

SERVES: 2 medium ramekins
COOKS IN: 15 minutes plus cooling time
LEVEL: Easy
Kitchen essentials:
INGREDIENTS
300ml (1 1/4 cup) whipping cream (36% milk fat)
200g dark chocolate (60-70%), coarsely chopped
15ml (1 tablespoon) Amaretto or rum
METHOD
Place 200ml of whipping cream in a saucepan and bring to the boil. Remove from the heat, add chopped chocolate, and whisk until completely melted. Add Amaretto and stir again. Place in the fridge for about 30 minutes.


Beat the rest of whipping cream with an electric hand mixer until stiff peaks form (2-3 minutes on medium speed). Fold the whipped cream gently into the melted chocolate with a silicon spatula until incorporated.


Divide the mousse between 2 porcelain ramekins or cocktail glasses. Refrigerate for 1 hour. Shortly before serving, sprinkle with a topping of your choice, such as chopped pistachios or chocolate shaving.


Easy Chocolate Mousse Recipe
We are a participant in the Amazon Services LLC Associates Program, an affiliate advertising program designed to provide a means for us to earn fees by linking to Amazon.com and affiliated sites.