How to make biscotti
Find out the process of making biscotti - how to knead a dough and bake them to get a crunchy tasty biscotti cookies.
Biscotti are a traditional Italian dry cookies where the dough is formed into logs, baked, cooled slightly and then sliced and baked again. Biscotti literaly means "twice baked" and have crunchy texture which makes them ideal along coffee or tea.

Making biscotti are so simple and do not require any special cooking equipment and you can easily control the amount of sugar and the flavours you like. Find out below the best tips and tricks to make homemade biscotti ever. Also find out detailed description of the making biscotti from scratch.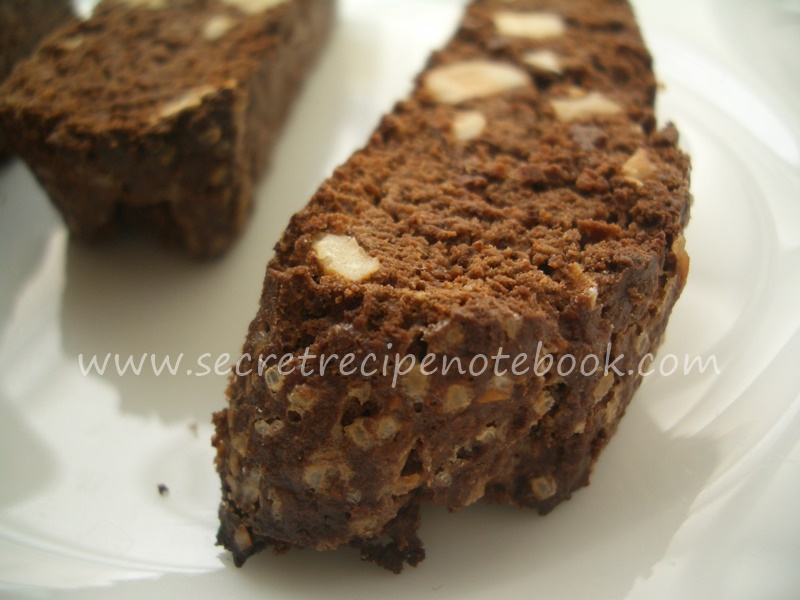 biscotti flavours
There are so many recipes for biscotti out there. They come in a variety of versions - from classic almond biscotti known as cantucci, then biscotti with hazelnuts, pistachios, cranberries, dry figs, chocolate etc.

Biscotti comes in a different flavours and they're all important ingredients. The toasted almonds give a huge amount of flavour as well as the other nuts such as hazelnuts or pistachios.

If you use brown sugar or demerara sugar - you will get extra caramel flavour. Vanilla extract also adds some flavour. You can add also spices such as anise or cardamom - like in our chocolate hazelnut biscotti. Try our recipe for almond flour biscotti or chocolate-dipped chestnut flour biscotti.


making biscotti
Making biscotti is a little time consuming. However, it's not difficult. The dough is made in two bowls, there's some light kneading with your hands and then you shape the biscotti into logs.


COMBINE DRY INGREDIENTS: For making biscotti you first need to combine dry ingredients in one large bowl. Dry ingredients are flour, baking powder, corn starch cocoa powder, spices etc.

WHISK WET INGREDIENTS: In another bowl whisk the eggs with melted butter if used, vanilla extract, liqueurs and sugar.
POUR WET INTO DRY INGREDIENTS: Now, make a well in the centre of dry ingredients and pour egg mixture. Start to stir with fork until most of the flour is incorporated then turn the dough onto dusted work surface and knead a soft dough.


SHAPE LOGS AND BAKE THEM: Divide the dough into two pieces, and shape each one into a log 20cm long, 5cm wide and 1cm thick. Bake for about 20 minutes or until the top and sides are lightly brown. Remove from the oven and allow to cool for about 25 - 30 minutes.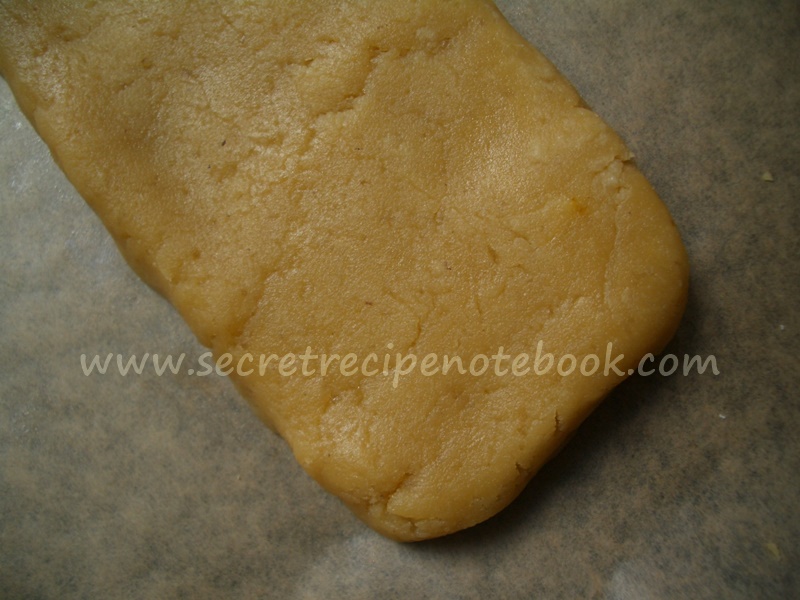 SLICE LOGS AND BAKE THEM: Cut each log into 1 cm thick slices, arrange them on the baking tray cut sides upright. Bake again for about 10 minutes, then turn biscotti over and bake for another 10 minutes, until biscotti firm up and become crunchy. Cool on the baking tray for 5 minutes then transfer to a wire rack to cool completely.


biscotti making tips and tricks
The trickiest part about making biscotti is handling the dough. It's soft and sticky so we advise working with it quickly with slightly dusted hands. It's best to form a log directly on the baking tray.


For a richer aroma, toast the nuts before adding to the dough.


Cut the logs into slices at the right temperature. It is best to let them cool after the first bake until they can easily handled. But don't wait to long as the logs will become hard and can break while slicing. Use a serrated knife to cut the logs.



Be careful when turning the biscotti in the oven during the second bake to prevent cracking and crumbling. It's best to use tongs to turn them.


The final texture of the biscotti depends on the amount of time spent in the oven. For a slightly softer texture, decrease the time of the second bake. If the biscotti are too soft, increase the duration of the second bake to get dry crunchy biscotti.