Italian Amaretti Cookies
Amaretti cookies are traditional Italian cookies, made with only three ingredients - almond flour, sugar and egg whites. These simple but delicious cookies have chewy texture and amazing almond aroma. The main ingredient is almond flour, which provide smooth texture that will taste like marzipan.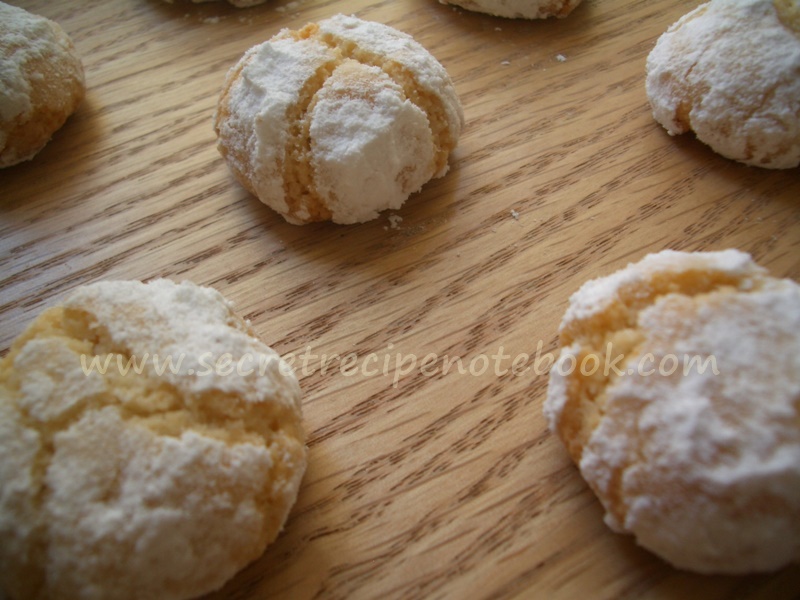 These cookies are so easy to prepare, but be sure to use fresh finely ground almond flour which makes these cookies so tasty. To make these cookies, first combine almond flour with sugar then beat the egg whites. Mix everything until you get a smooth sticky dough.
Form small balls from the mixture, roll them into icing sugar and bake in the oven for about 10 minutes. Cookies will spread and get some cracks on the top. This way you will get a bunch of soft chewy almond scent cookies which pairs great with a cup of coffee.

We have proven recipes for soft amaretti cookies, chocolate amaretti and hazelnut amaretti.