Smoked Salmon Egg Muffins
Smoked salmon egg muffins
You will love these scrambled egg muffins with smoked salmon and cream cheese! Great breakfast option or a light lunch along salad! Easy to make!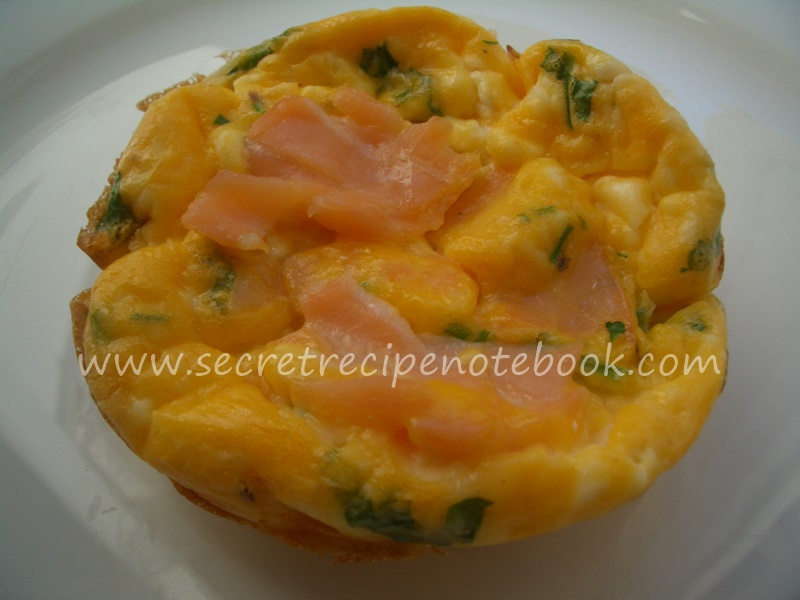 If you like scrambled eggs with salmon you will become a fan of these easy egg muffins. Combination of eggs, smoked salmon and cream cheese makes protein rich breakfast or snack that's easy to transport and can be eaten warm or cold.

Serve with a mixed salad for a light lunch. These egg muffins are ideal as they can be cooked ahead of time and refrigerated for when you need them to grab and go. Let's check how they can be easily made.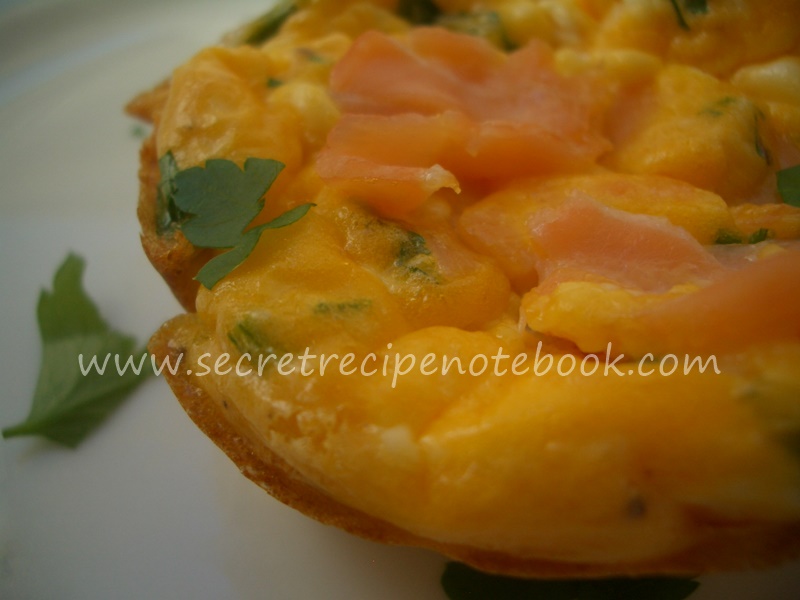 how to make smoked salmon egg muffins
This is a simple recipe made with beaten eggs, cream cheese, smoked salmon and seasonings. Whisk the eggs and cream cheese, add chopped parsley and whisk again. Pour the mixture into prepared muffin cases then sprinkle each with chopped pieces of smoked salmon. Bake in the preheated oven for about 20 minutes - until they are golden. Be sure not to overcook muffins or eggs might become tough. Your egg muffins are ready to enjoy!
useful tip
We tried to bake these muffins in greased muffin tray but they sticked to the sides so we choose to line the muffin tray with squares of baking paper. This way muffins won't stick to the tray and later once the muffins are baked and slightly cooled you can easily remove the paper. You can bake them in silicon muffin casese.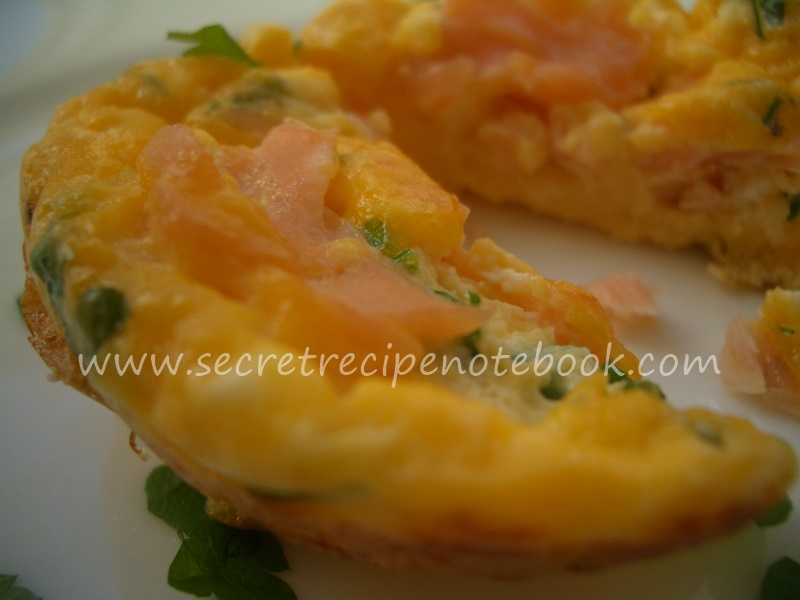 how to store smoked salmon egg muffins
Pack them into airtight containers and keep them in the fridge for up to 5 days. If you have any left over, you can always freeze them, then reheat in the microwave when you're ready to enjoy them. To freeze, wrap individually in cling film and place in zip-lock bag. This way you can keep them for up to 2 months.


more breakfast & brunch recipes to try: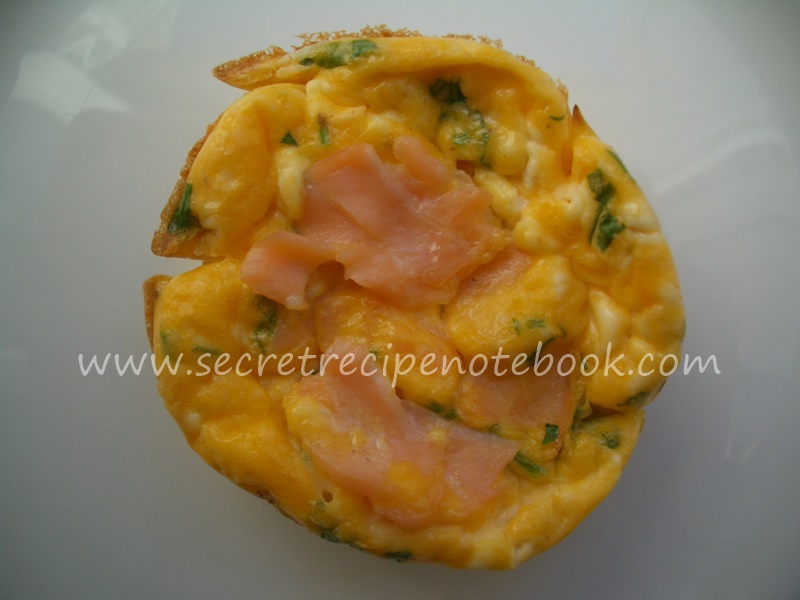 smoked salmon egg muffins
recipe
MAKES: 6 egg muffins
COOKS IN: 30 minutes
LEVEL: Super easy
Ingredients
6 medium eggs
90g cream cheese
60 - 80g smoked salmon, chopped
2 tablespoons chopped fresh parsley
Method
Preheat the oven to 160°C (320°F), and line 6-cups muffin tray with squares of nonstick baking paper (12x12cm). Otherwise, you can bake them in silicon cup cases.



Beat slightly eggs and cream cheese in a medium bowl, stir chopped parsley and season with salt and freshly ground black pepper.


Spoon the egg mixture into muffin cases until 3/4 full. Sprinkle each muffin case with chopped salmon. Bake in preheated oven or until set and golden brown - around 20 - 22 minutes. Muffins are ready when the egg is slightly risen. The top should still be a little soft as the eggs will continue to cook once the tray is taken from the oven.


© Secret Recipe Notebook owns the copyright on all images and text and does not allow for its original recipes and pictures to be reproduced anywhere other than at this site unless authorization is given.