Sweet Potato Croquettes
These sweet potato croquettes are ideal choice for appetizer or snack throughout the day. Everyone loves these small bites packed with only healthy ingredients!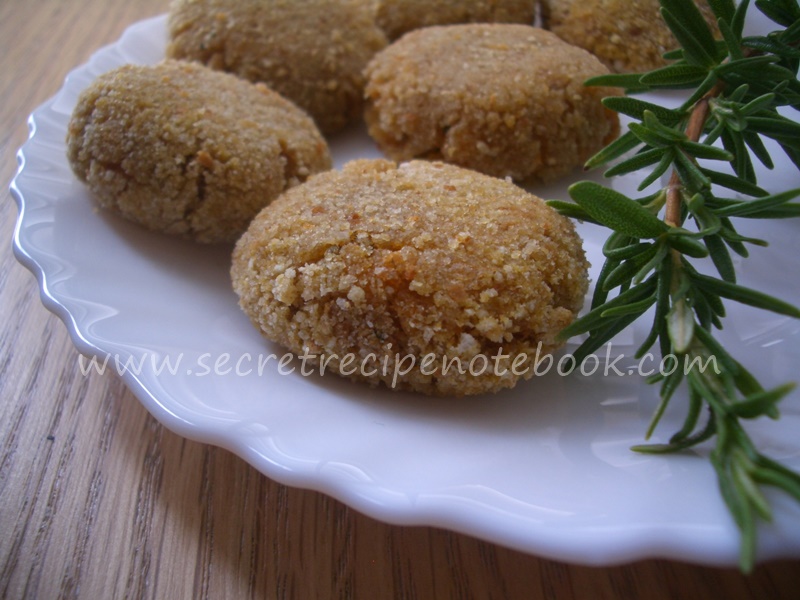 You will love these croquettes made with a sweet potatoes which can be served as a part of appetizers, as a side dish or just simple nibble.  You also won't believe how simple and easy this recipe is to make. Just cook sweet potatoes, mash them and combine with the rest of ingredients. Shape them into croquettes and roll into breadcrumbs and then bake.


why you'll love sweet potato croquettes
These healthy croquettes made with sweet potatoes, spelt semolina makes ideal crunchy snack for every occasion. Our version is baked, so it's even more healthy. Our potato hake croquettes are great warm of cold and goes well on their own or with any kind of dip.
We have a recipe for sweet potato croquettes which are quick to prepare and work brilliantly with a salad or a lunch box snack. Just cook sweet potatoes, mash them and combine with the rest of ingredients. Shape them into long croquettes and roll into crushed rolled oats and then fry. 


how to make sweet potato croquettes
MAKING SWEET POTATO MASH: The base of these croquettes is sweet potato mash which can be easily made. Take medium sweet potatoe and prick each with a fork 5 - 6 times all over.

Bake in the oven on 175°C (392°F) for about 50 - 60 minutes, depending on the size of sweet potatoes. Once you can insert the fork in sweet potatoes, leave them to cool for a few minutes, then take off the skin. Place the flash in the bowl and mash using a fork or potato masher.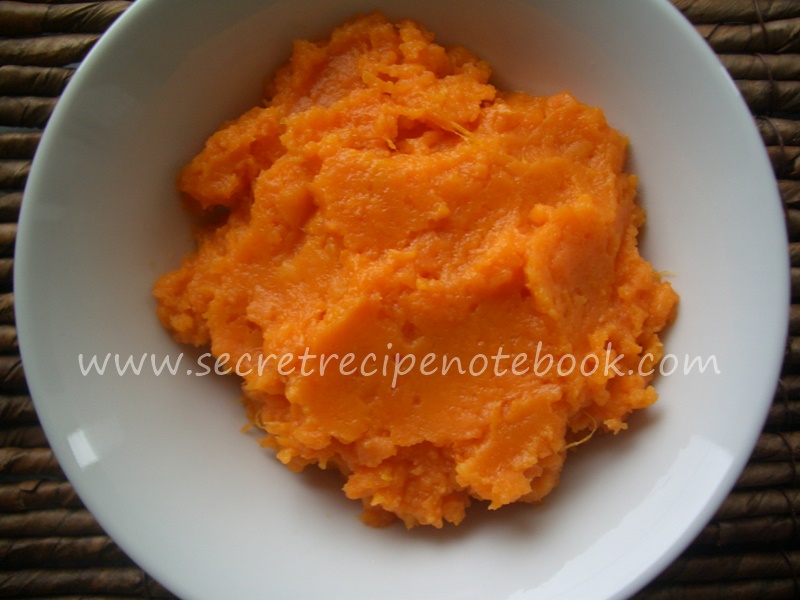 MAKING CROQUETTES MIXTURE & SHAPING CROQUETTES: Once cooled combine the mash with the rest of ingredients - butter, semolina, dried oregano, salt and pepper.

Shape croquettes scooping the mixture with tablespoon, then rolling into balls, flattening and dipping into breadcrumbs, beaten eggs and again in breadcrumbs. Flatten each ball into disc. Then bake in the preheated oven until golden. You can also shallow fry these croquettes, then dry on the paper towels.


Looking for more snacks to try?
Sweet potato croquettes
Recipe
MAKES: 14 croquettes
COOKS IN: 1 hour 20 minutes 
LEVEL: Moderate
Ingredients
FOR THE CROQUETTES
400g sweet potatoes (1 medium or 2 small sweet potatoes)
30g butter
30g spelt semolina
20g instant oat flakes
2 teaspoons dried oregano
salt & freshly ground black pepper
FOR THE COATING
1 medium egg
100g bread crumbs
olive oil for drizzle
method
Preheat the oven 200°C (392°F). Prick the sweet potatoes with a fork all over and bake in the oven for about 45 - 50 minutes or until tender. Leave to cool until you can handle. Take out the skin and mash the flash using a potato masher. Set aside to cool completely.


Reduce the oven temperature to 175°C (347°F). Line the baking tray with baking paper and lightly grease with olive oil.


Combine sweet potato mash, butter, spelt semolina, oat flakes, oregano and mix everything. Season with salt and pepper to taste. 


Mix slightly beaten egg with a few tablespoons of water in a shallow bowl. Place bread crumbs in another bowl.


Shape the mixture into small discs and dip them into crumbs, then into the beaten egg mixture, then in crumbs again. 


Place croquettes on a baking tray, drizzle with olive oil and bake for about 8 - 10 minutes. Turn them with a spatula on the other side and bake for another 2 - 3 minutes or until golden. Remove from the tray and serve.