HOME > DESSERTS > PASTRIES & TARTS
Venetian Frìtole 
Frìtole veneziane, a delicious fried dough balls, enriched with raisins and pine nuts, are a true symbol of the Venice Carnival.

Check out our recipe for these Italian fried treats made of flour, eggs, milk, yeast, raisins and pine nuts. For a nice citrus aroma we added some freshly grated lemon zest. 

If you fancy fried desserts, why not to try our sweet yogurt fritters or soft sweet ricotta fritters, both super easy to make.


This webpage contains affiliate links. Please read our disclosure policy.

More Italian sweets
you'll want to try:
How to make Venetian frìtole 
MAKING THE BATTER: The recipe start with combining flour, sugar, salt, dry yeast and grated lemon zest in a large bowl. Make a well in the middle, then add eggs and using a fork start incorporating them into the rest of ingredients.

Now, add pine nuts and raisins (previously soaked into liqueur). Pour warm milk and stir to make a sticky dough. The dough needs to double in size, so place the bowl in a warm place for about 1 hour.


FRYING FRITOLE: For frying frìtole you will need deep frying pan and sunflower oil. Prepare also one plate lined with kitchen paper to drain frìtole once fried.

The oil should be heated to 180°C (356°F) - you can test the temperature with a thermometer or by dropping small amount of dough in the oil. The oil is ready if the dough come to the surface and bubbles form around it.

Grab a spoonful of dough with a teaspoon and using another one drop it into hot oil. Fry 5-6 frìtole at the time, turning with a slotted spoon, until brown. Transfer to a lined plate, leave to cool slightly then dust with some icing sugar.


USEFUL FRYING TIP! Adjust the heat during the frying to prevent the oil from burning. Also if you fry on high heat frìtole will burn from outside and stay raw in the centre.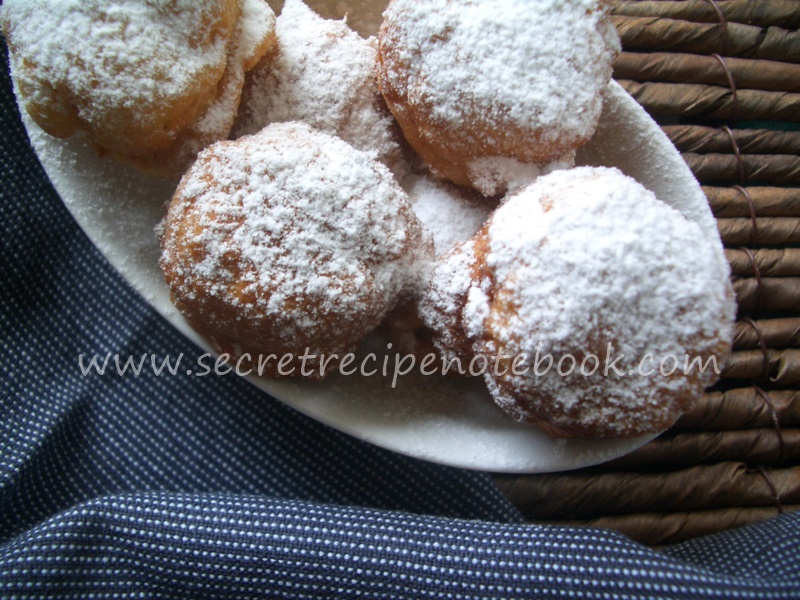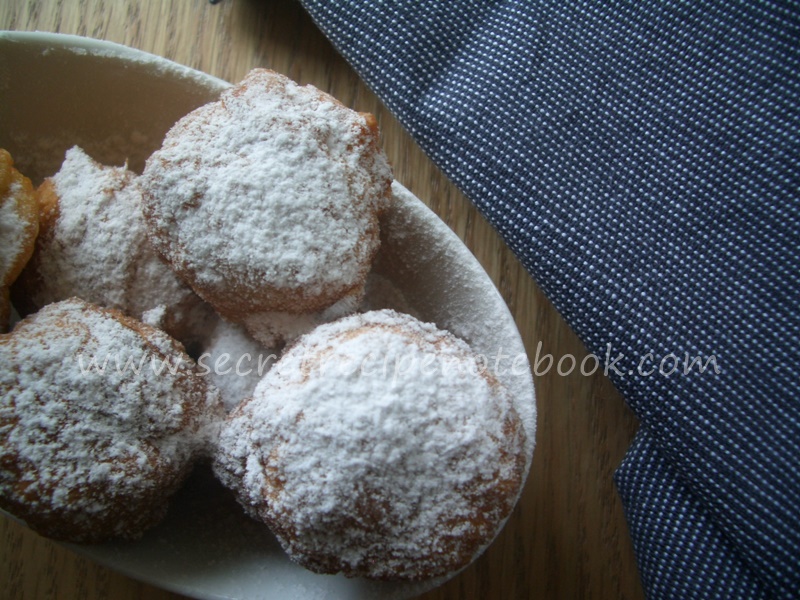 MORE FRIED DESSERTS YOU'LL WANT TO TRY:
Venetian Frìtole

MAKES: 30 frìtole 
COOKS IN: 30 minutes plus rising time
LEVEL: Moderate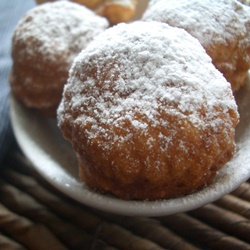 HANDY KITCHEN PRODUCTS:
INGREDIENTS
210g

plain flour 

(1 3/4 cup)
3g instant dry yeast (1 teaspoon)
40g 

caster sugar 

(1/8 cup + 1 tbsp)
1 pinch of

salt

1 tablespoon of grated lemon zest
1 egg, at room temperature
35g pine nuts (1/4 cup)
50g

raisins 

(1/3 cup)
30ml

rum (anise liqueur or grappa) 

(1/8 cup)
120ml whole 

milk 

(1/2 cup)

sunflower oil,

for frying

icing sugar,

for dusting
METHOD
Soak the raisins in liqueur for about 5 minutes.


In a large bowl combine the flour, sugar, salt, instant yeast and lemon zest.


Make a well in the centre and break the eggs into it, then using a fork start to incorporate them into the dry ingredients. 


Add the pine nuts and raisins with liqueur. Now add the lukewarm milk and mix everything until it comes together and you get a sticky dough.


Cover with a clean tea-towel and leave to rise in a warm place for about 1 hour, or until it has doubled in volume and the surface is full of tiny bubbles.


Fill 2/3 of deep frying pan with sunflower oil. Place it on a medium heat and wait until it reaches 180°C/356°F which can be tested by inserting the handle of a wooden spoon in the oil, when small bubbles form around the handle, it's ready.


Using two teaspoons, take a small amount of the dough and form a round shape using both spoons, then slip into the hot oil.


 Fry 5-6 frìtole at the time, turning them with a slotted spoon until they are golden on all sides. Adjust the heat during the frying to prevent the oil from burning. Drain using a slotted spoon and transfer them to a large plate lined with paper kitchen towels.


Leave the frìtole to cool slightly before dusting them with icing sugar. Enjoy them while they're still warm!


CATEGORIES: Pastries & Tarts, Fried Desserts,
Italian Inspired, Quick & Easy
We are a participant in the Amazon Services LLC Associates Program, an affiliate advertising program designed to provide a means for us to earn fees by linking to Amazon.com and affiliated sites.