Baked Gnocchi with Tomato and Mascarpone 
These bunch of pillowy gnocchi tossed into silky tomato sauce and topped with creamy mascarpone are ready in only 35 minutes. This simple dish makes an ideal weeknight meal everyone will adore.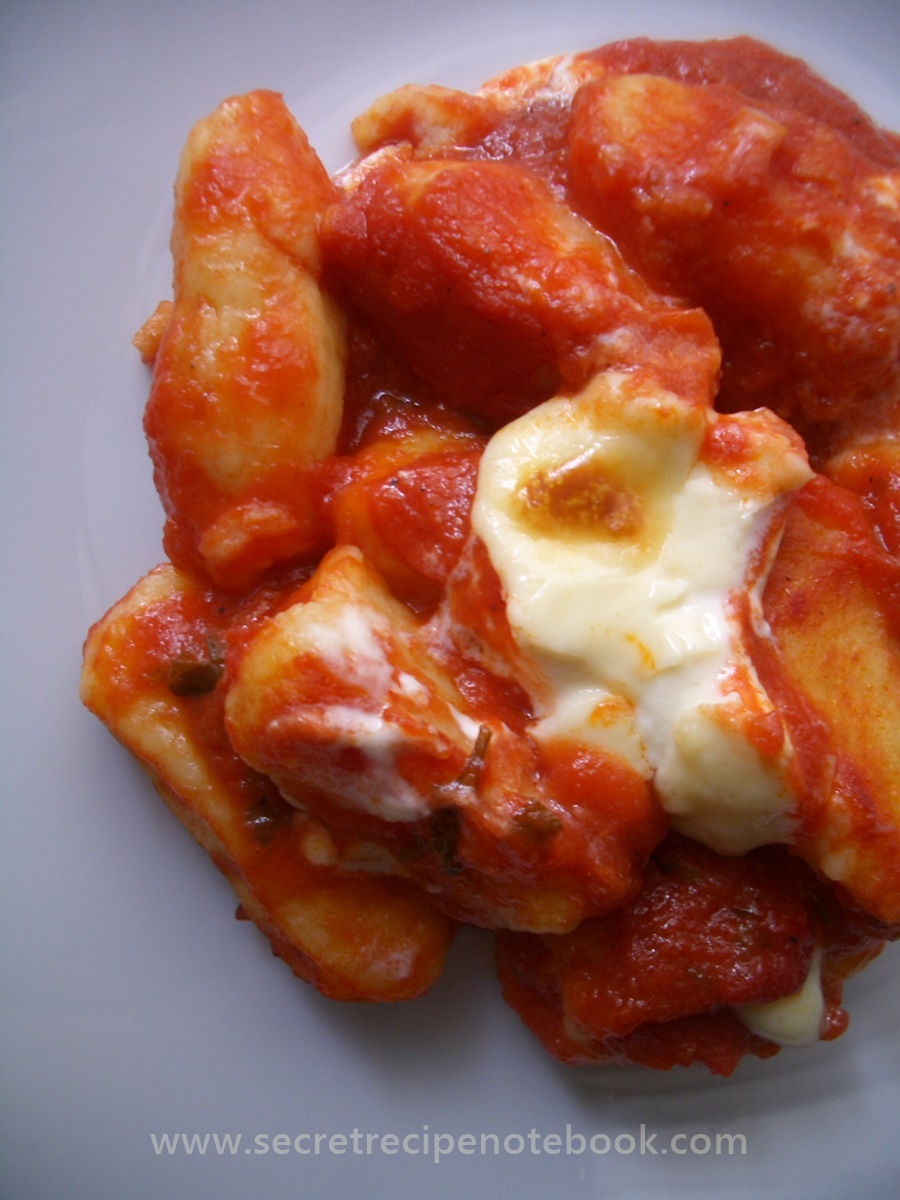 This webpage contains affiliate links. Please read our disclosure policy.

Ingredients you'll need
Ingredients list for this recipe is short. You will need:
FRESH GNOCCHI
GARLIC, FRESH PARSLEY
SUGAR, SALT, GROUND PEPPER and
MASCARPONE CHEESE.
We'll be using fresh homemade gnocchi here, as nothing can beat the ones made at home. If you have your favourite store-bought gnocchi that are quality and delicious, feel free to use them and make this recipe even quicker. 
We made here a quick tomato sauce which is done in 10 minutes and is full of flavours from tomatoes and fresh parsley.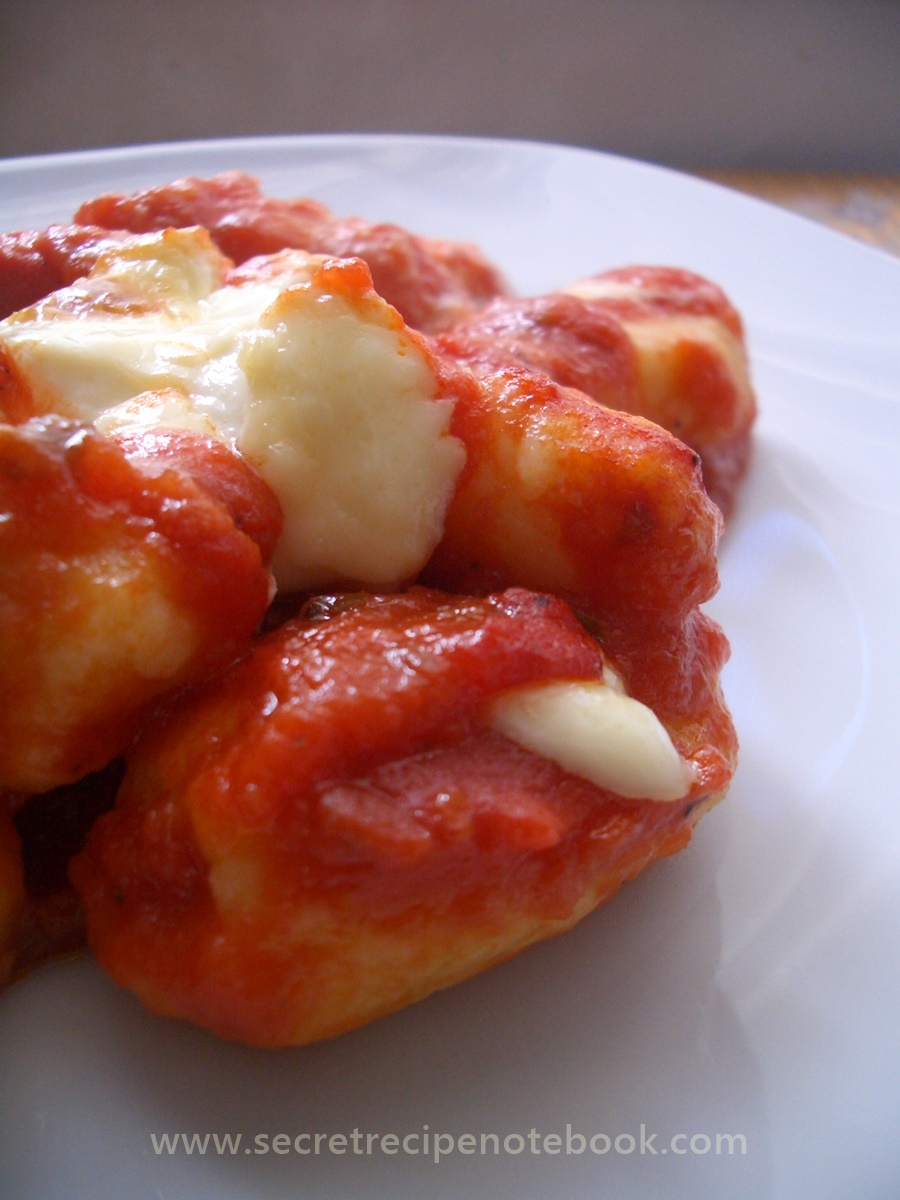 More Italian recipes
you'll want to try:
How to make homemade potato gnocchi
Making homemade potato gnocchi sounds tricky but it's fairly easy and worth the effort. Cook whole potatoes (30-40 minutes), then peel off the skin, pass through potato ricer then gently knead a dough with adding flour, egg yolk and some salt.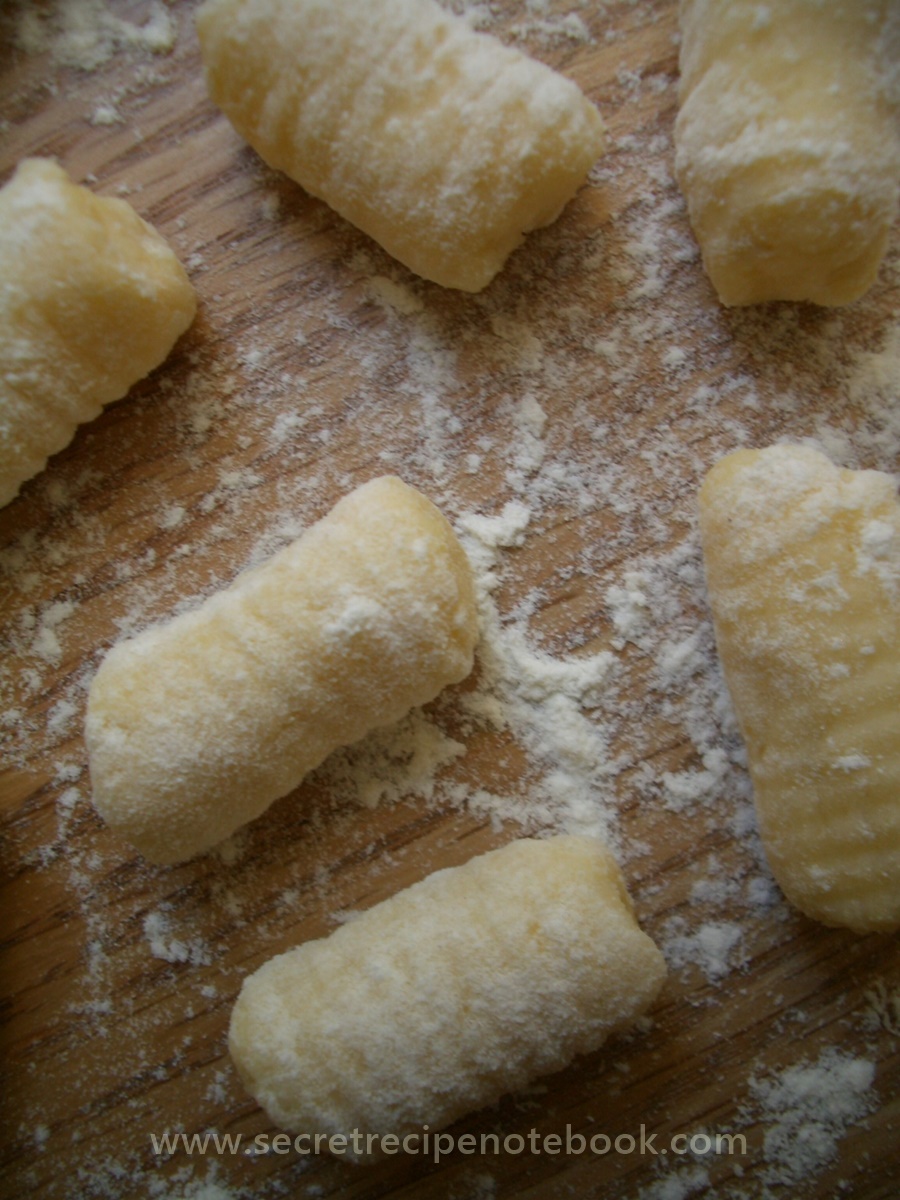 Shaping is also quiet easy. Roll the dough into snakes, cut 2.5cm gnocchi and roll them on a gnocchi board or a back of the fork to get ridges. That's all - your homemade gnocchi are ready to be cooked!

Check out our detailed recipe and useful tips for homemade gnocchi HERE.


Making tomato sauce
For this baked gnocchi recipe we use simple tomato sauce that can be cooked in 10 minutes. First fry minced garlic on some olive oil, add fresh parsley then PASSATA DI POMODORO and sugar and season with salt and pepper. Simmer for 8-10 minutes, your sauce is done.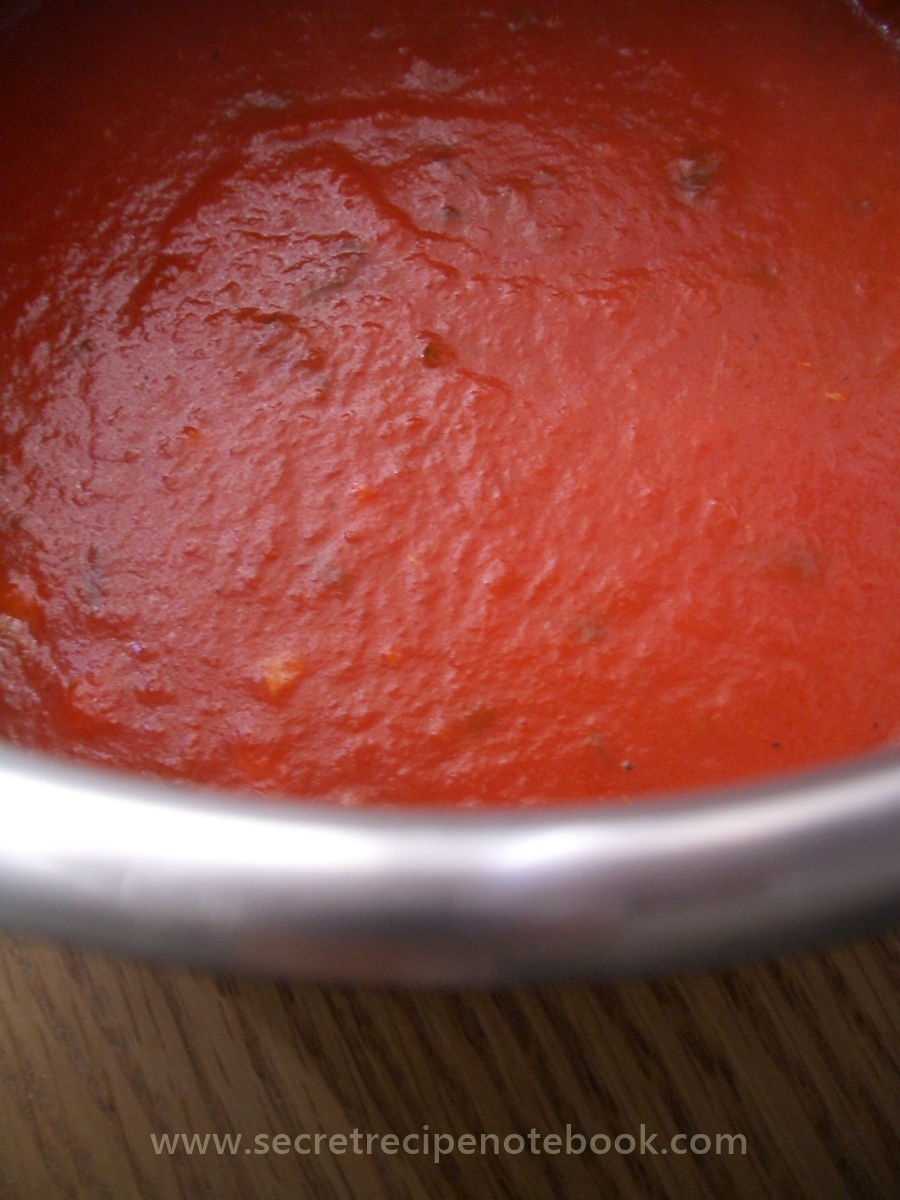 WHAT IS PASSATA DI POMODORO? It's Italian tomato product usually sold in glass bottles. It's a skinless, seedless and silky tomato purée that pretty much tastes like fresh tomatoes. We love MUTTI passata di pomodoro which is mild, has velvety texture and is made of quality Italian tomatoes.


Assembling the baked gnocchi
Once you have everything in place, it's time for assembling the dish. Cook gnocchi quickly in a large pot of salty water, toss into the sauce and transfer to the baking dish.

Bake on a high heat for 15-20 minutes - the top of the bake will be bubbling once it's ready.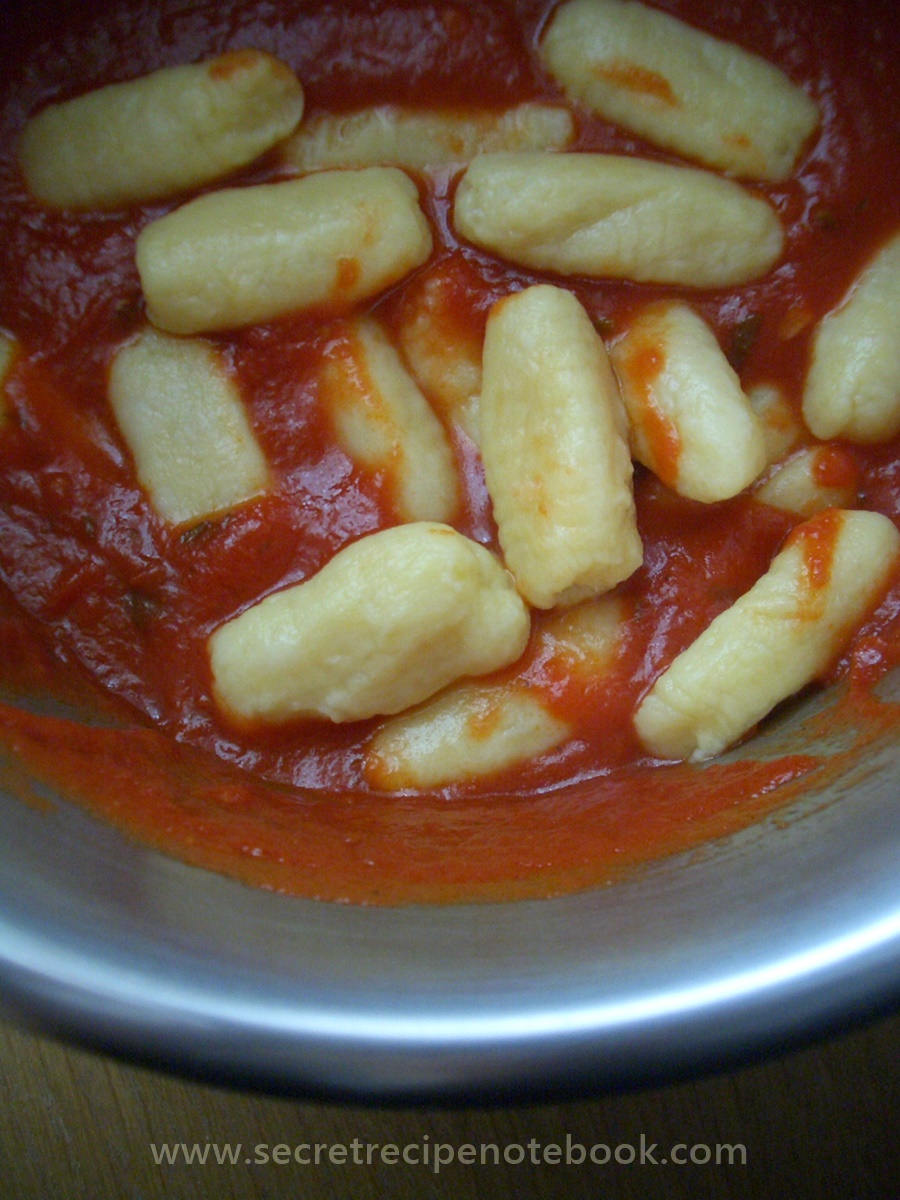 You can bake gnocchi in one baking dish or divide them among several ramekins to have individual portions (this amount of gnocchi is enough for 4 persons).

We love Casafina small rectangular ceramic baking dish which is ideal for this recipe.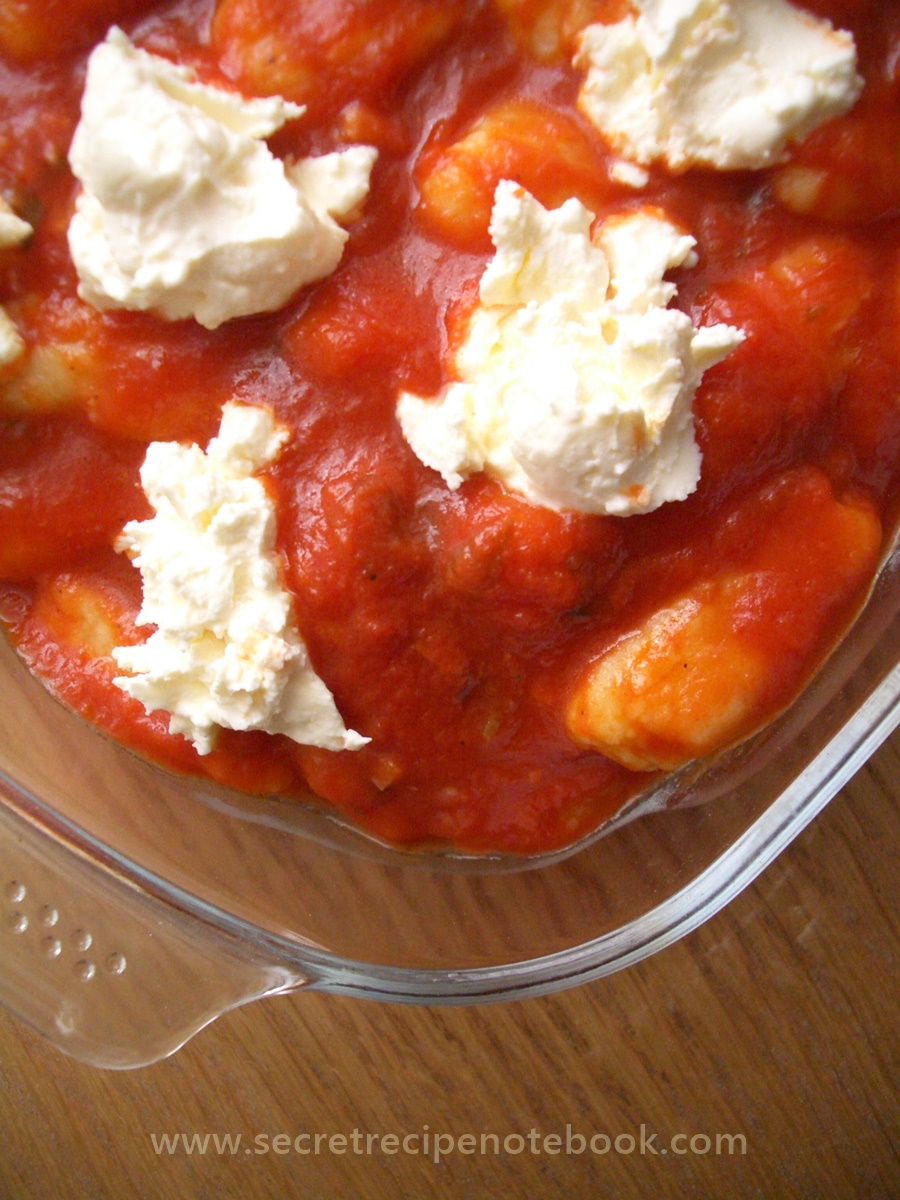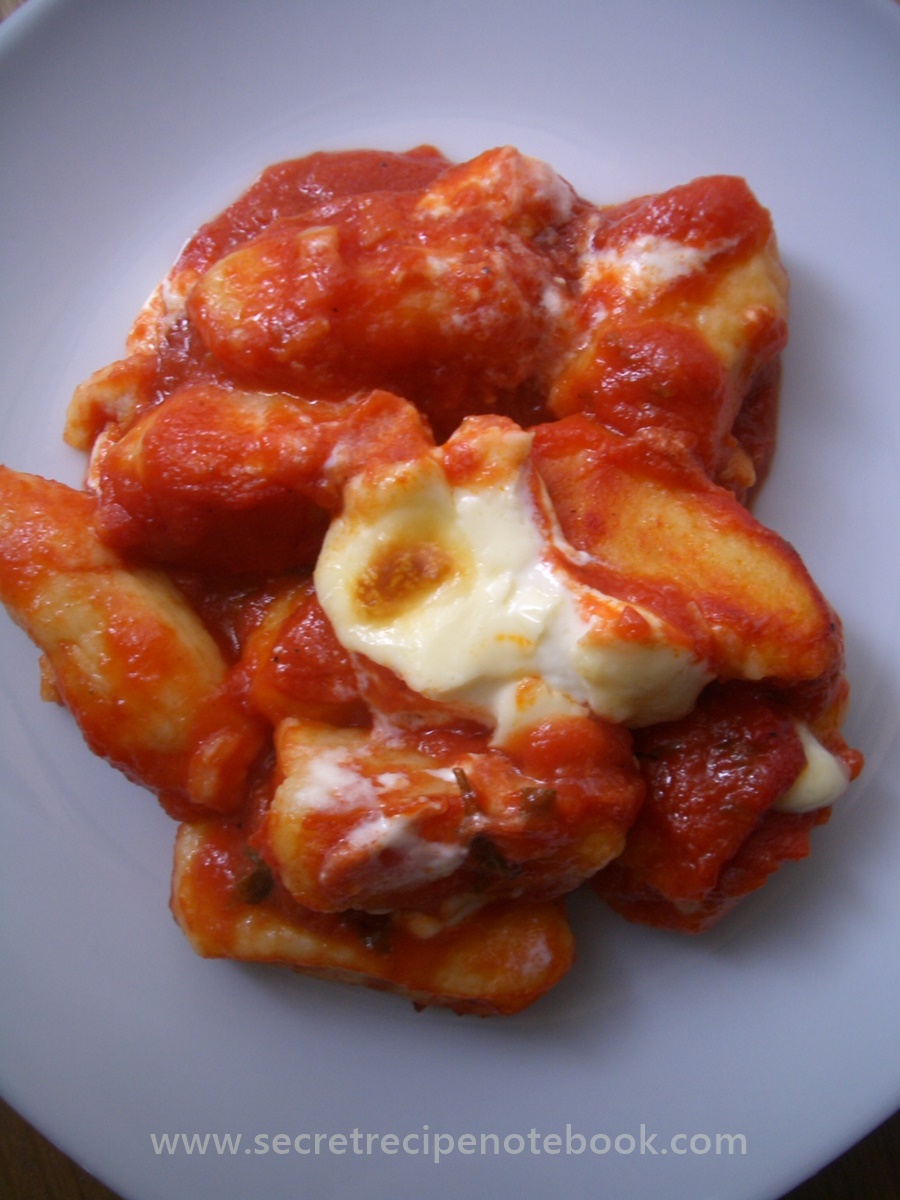 Making ahead these baked gnocchi
These gnocchi bake are ideal for making ahead of time. Prepare tomato sauce ahead of time and keep in the fridge. Once you want to cook the dish, assemble sauce and gnocchi and bake quickly in the oven. In only 30 minutes you will have delicious comfort food on your table!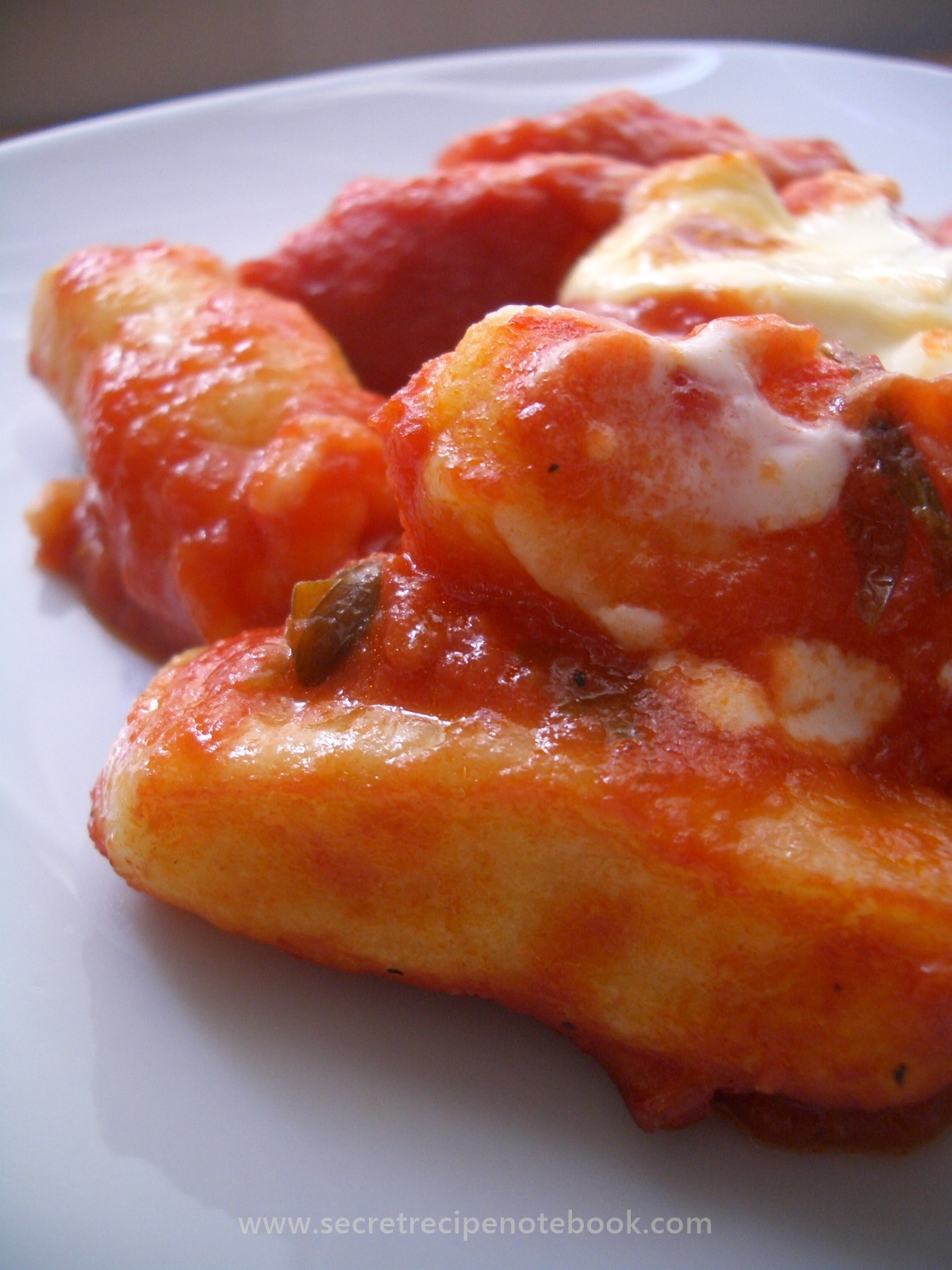 A few of our favourite pasta & gnocchi recipes:
Baked Gnocchi with Tomato and Mascarpone
MAKES: 4 servings
COOKS IN: 35 minutes
LEVEL: Easy
INGREDIENTS
3 tablespoons olive oil
3 garlic cloves, crushed
400g passata di pomodoro (14 ounces)

1 teaspoon caster sugar

500g fresh gnocchi (

homemade

or store-bought) 

(18 ounces)

115g mascarpone cheese 

(1/2 cup)
small handful of fresh parsley, roughly torn
salt & freshly ground black pepper, for seasoning
METHOD
Preheat the oven to 200°C/392°F and prepare ceramic baking dish.


Place the olive oil in a medium saucepan over a medium-high heat. Add garlic and fry for 2-3 minutes stirring continuously, then add parsley and fry for another minute.



Pour passata, add sugar and season with salt and pepper. Simmer for 8-10 minutes, stirring often.




Bring a large pot of salted water to the boil.


Cook gnocchi until they rise to the surface. Drain them with a slotted spoon and drop to the sauce. Stir to coat evenly with the sauce.



Transfer gnocchi to the baking dish (or divide between 4 small dishes

). Top with dollops of mascarpone and bake for 15-18 minutes or until gooey and light golden brown on the top.


CATEGORIES: Pasta & Gnocchi, Italian Inspired,
Mascarpone
We are a participant in the Amazon Services LLC Associates Program, an affiliate advertising program designed to provide a means for us to earn fees by linking to Amazon.com and affiliated sites.