You will adore sweet comforting potato gnocchi - simple and tasty meal which goes well with any sauce. So easy and quick to make!
These delicious colourful gnocchi are true comfort food you will adore. Easily prepared, you will love them enjoying with your favourite sauce. They can also be turned into many interesting dishes. They can be turned into simple lunch or dinner everybody will adore.
These gnocchi are ideal when simply tossed in a bit of melted butter with a few fresh or dried herbs.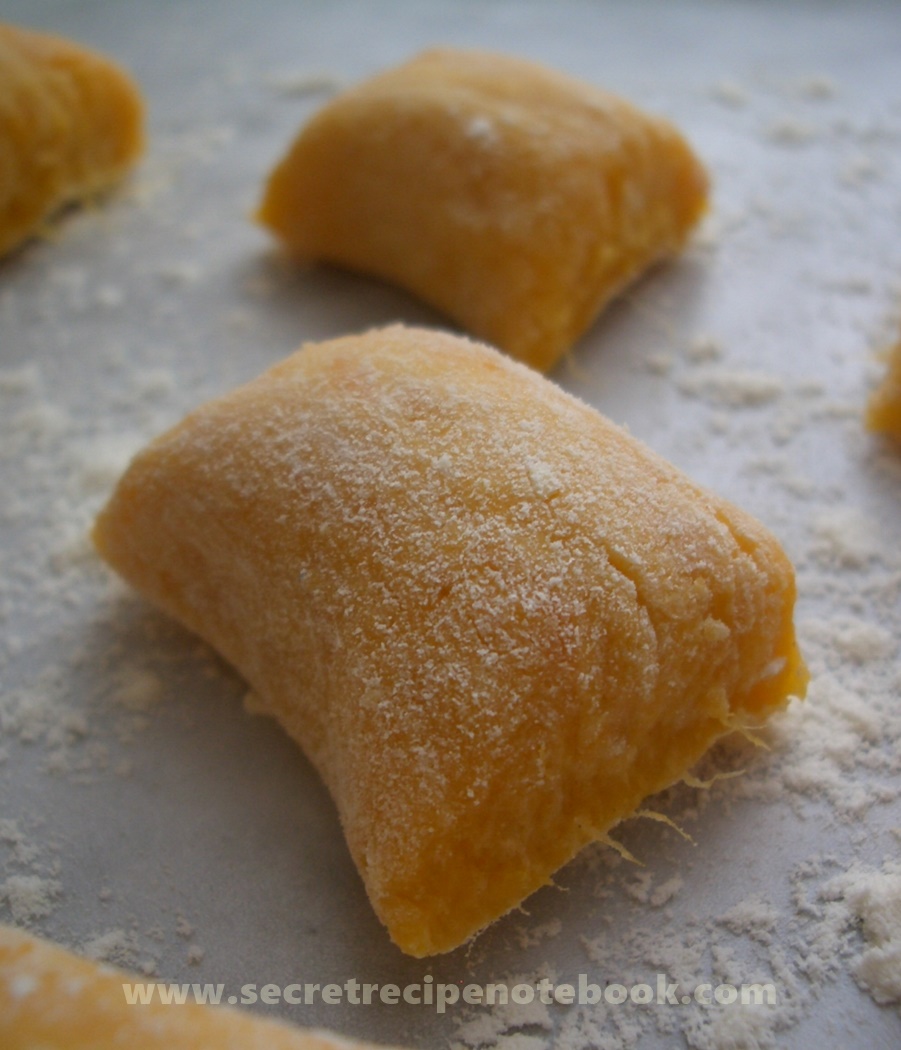 try also these tasty recipes:
how to make sweet potato gnocchi
For our delicious sweet potato gnocchi you will need SWEET POTATO MASH, PLAIN FLOUR, SALT and GREEK YOGURT. 


making sweet potato mash
The easiest way of making sweet potato mash is to bake sweet potatoes. Prick them with a fork, place on the lined baking tray and bake until you can easily insert a fork.

Baking time vary depending on the size of sweet potatoes, but mostly it is between 45 minutes and 1 hour. Once you can insert easily fork in the sweet potato, it's ready. If the sweet potatoes are really big, you can half them to bake faster.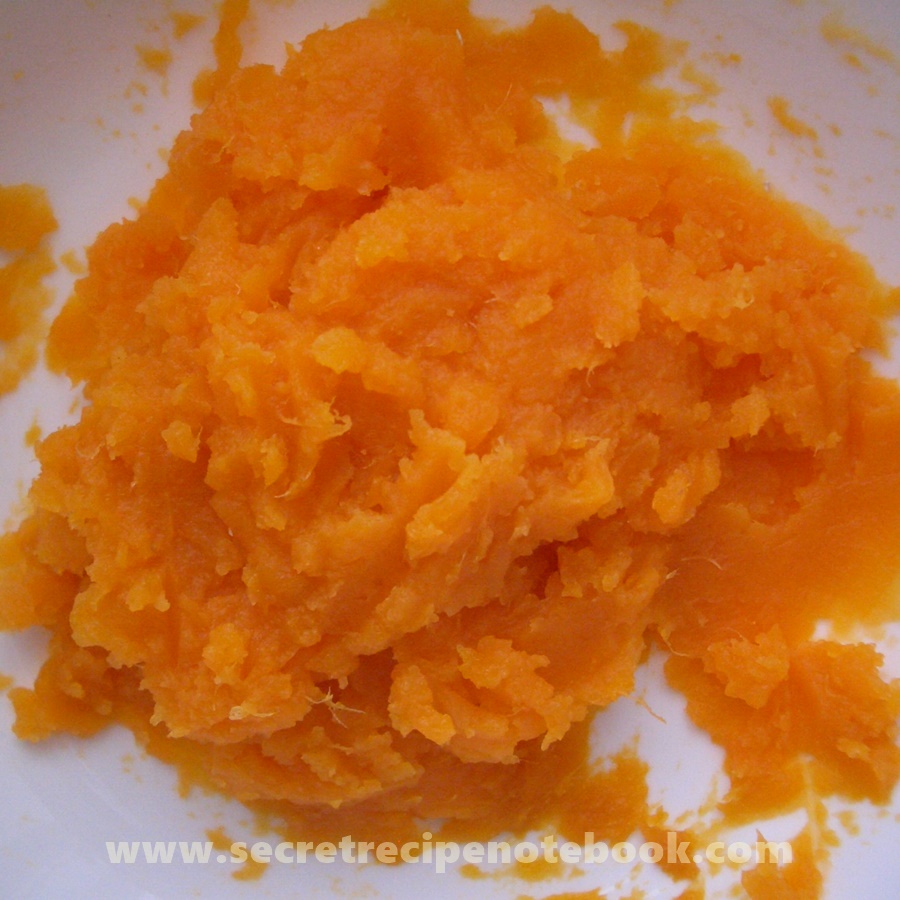 Once they are tender and skin is wrinkle, take them from the oven and leave to cool for a few minutes until you can handle with them. Carefully peel off the skin and place sweet potato flash into a bowl. Mash it with potato masher or with a fork until you get a smooth mash. From 500g of sweet potatoes you will get around 300g mash.


best selling kitchen tools & gadgets
Make sweet potato gnocchi dough
Place sweet potato mash in a bowl, add Greek yogurt and some salt. Add flour gradually kneading very gently after each addition. Be sure not to over knead the dough as gnocchi will be tough. As the dough becomes easier to handle, transfer it to a floured work surface. Take 1/3 or dough and roll into a rope-like shape. Cut the rope into slices of 2.5cm. Repeat this with the rest of the dough.


Shaping sweet potato gnocchi
Take 1/4 or dough and roll into a rope-like shape. Cut the rope into slices of 2.5cm. Repeat this with the rest of the dough. Now prepare gnocchi as you wish or place them in the fridge to prepare later or freeze them.


How to cook sweet potato gnocchi?
Bring a large pot of water to boil, add gnocchi and boil until the gnocchi rise to the top. Drain them using a slotted spoon and place in glass bowl. Toss gently with some olive oil to prevent sticking. From now on you can continue preparing gnocchi as you wish.


Can we freeze sweet potato gnocchi?
Sweet potato gnocchi can be stored in the fridge for 3 days or freezed for a few weeks. 

Arrange gnocchi on baking tray lined with baking paper in one layer and place tray in the freezer. Once they are frozen transfer them to a freezer bag. Once you want to cook them, just throw them directly into boiling water without thawing.


Serving ideas for sweet potato gnocchi
Sweet potato gnocchi can be served in so many way you will have a hard time to decide. We love to serve them in brown butter sauce and with oregano. This simple recipe is ideal for a quick and easy meal - if you have your gnocchi ready. 


Looking for more gnocchi & pasta recipes?
Shop kitchen essentials for this recipe:
Baking Tray | Baking Paper | Medium Bowl | Potato Masher | Dough Scraper | Slotted Spoon
Sweet Potato Gnocchi

SERVES: 2 servings
COOKS IN: 1 hour
LEVEL: Moderate
INGREDIENTS
500g sweet potatoes (2 medium sweet potatoes)
60 - 70g plain flour
1 tablespoon Greek yogurt
1/2 teaspoon of salt
METHOD
Preheat the oven to 200°C (392°F). Prick the sweet potatoes with a fork for several times and lay them on the baking tray lined with baking paper. Bake for 50 - 60 minute or until the fork can be inserted easily in the potatoes. Set aside to cool until you can handle them easily.


Remove the skin from the sweet potatoes and mash them using potato masher. Place in the large heatproof bowl.


Add the flour, salt and Greek yogurt and gently fold until everything comes together. Dust the work surface with flour then turn the mixture onto it and knead until it's firm and no longer sticky, adding flour as needed. Don't overwork the dough!



Divide the dough into 4 then roll each pieces into a long log (1cm thick). Cut the logs into 2cm long gnocchi.


If cooking gnocchi immediately, heat a saucepan of salted water to boil. Add gnocchi and let cook for a few minutes. Once the gnocchi floats to the surface, let it cook for another 30 seconds and then remove using a slotted spoon. Toss in your favourite sauce.