Simple Pistachio Cookies
The caramel flavour (from sugars) works well with pistachios and the whole thing is just fantastic in these simple cookies.
These are buttery, crumbly with soft centers and packed with large pieces of pistachios. There's no leavener, so the cookies are extra dense inside.
Chewy, crisp, and tender brown sugar shortbread is made with a combination of light and dark brown sugar for the best flavor. These slice and bake style cookies are simple to make and you'll love the extra sparkle of coarse sugar on the edges!
If you love crumble buttery cookies that fall apart once you bite them, then this cookie recipe is just the thing. Small cookie balls, packed with large pieces of pistachios are ideal for enjoying alongside a cup of hot tea or coffee. They will look pretty on any cookie tray and your family and friends will for sure come for more.
If you adore pistachios in sweets, you will also love our decorative Christmas pistachio cookies.


Ingredients for these cookies
The star of this recipe are PISTACHIOS with its specific aroma and nutty taste. Not to mention that bright green colour gives a unique appearance to the cookies. Besides PISTACHIOS (coarsely chopped for the dough + finely chopped for rolling the logs into), you will need PLAIN FLOUR, SALT, MELTED BUTTER, COARSE BROWN SUGAR, DARK MUSCOVADO SUGAR and EGG YOLK.

We'll be using both coarse brown and dark muscovado sugars in this recipe. This combination offers a nice texture and amazing caramel flavour. You can swap dark muscovado sugar for the light one, or use only coarse brown sugar, it's up to you and what you have on hand.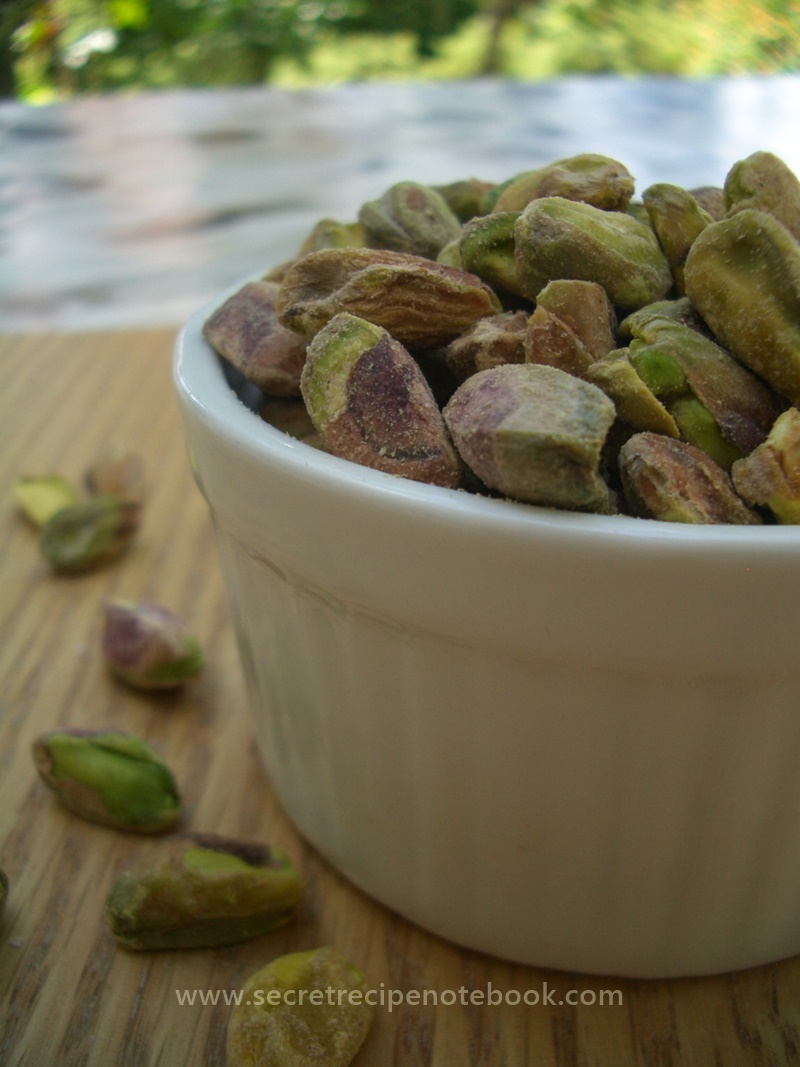 Making the dough for this cookies is so simple
Once all ingredients are measured and butter melted, the rest goes pretty much easily.
We don't use a mixer in this recipe, just a wooden spoon to mix the ingredients. Place melted butter in a bowl, then add both sugars and egg yolk and whisk using a balloon whisk.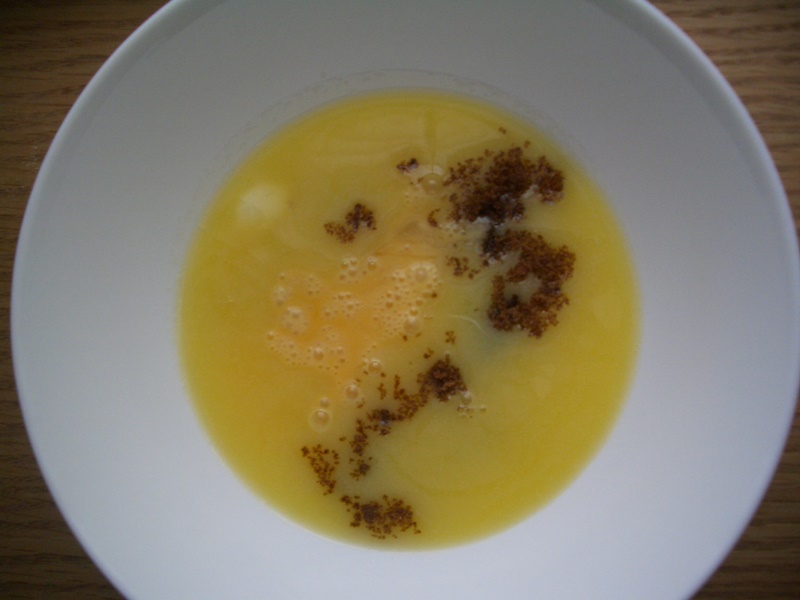 Next, add half amount of dry ingredients (plain flour, almond flour and salt - previously combined in a bowl) to the wet ingredients and stir. Now, add the rest of flours and 2/3 amount of chopped pistachios and knead with your hands. You should get soft dough.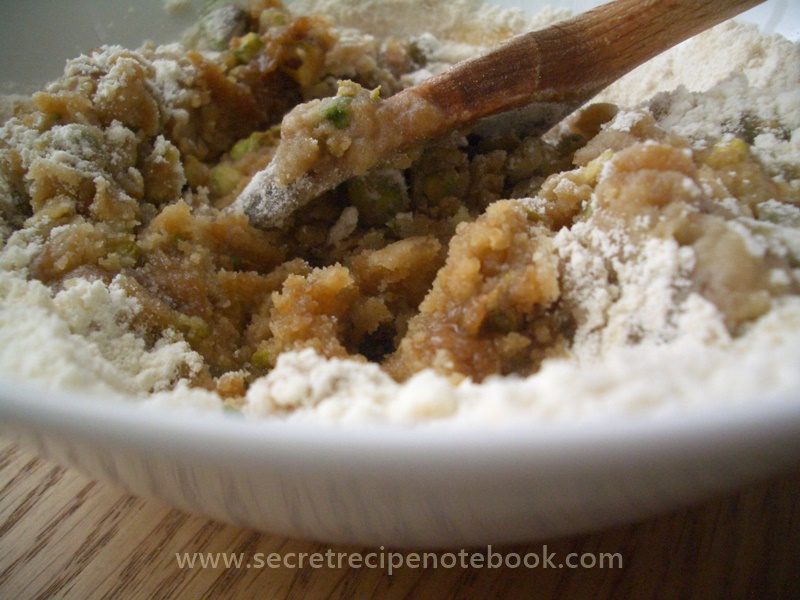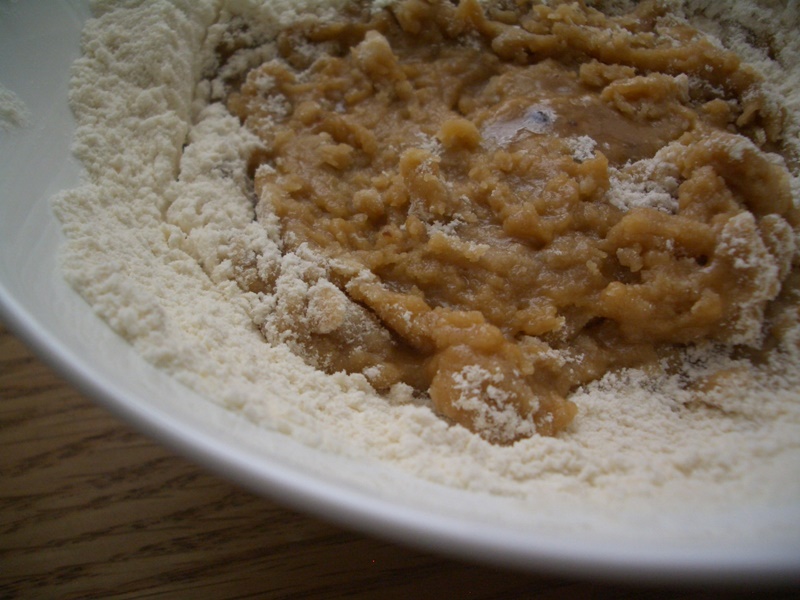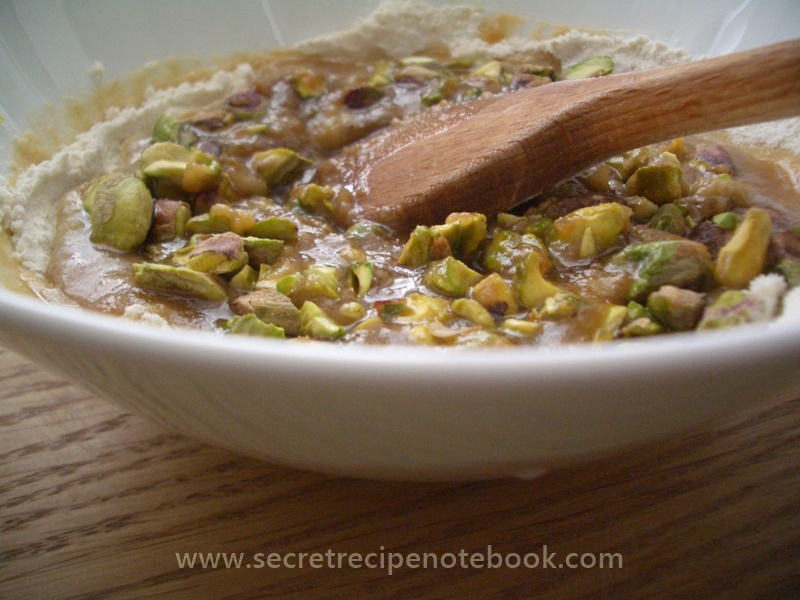 Shaping the cookies
For these cookies, we shape the dough into logs then cut out slices and bake them. So, cut the cookie dough into half then shape 2 logs, 20cm long with 5cm in diameter. Roll each log in remaining pistachios. Then, wrap each tightly into cling film, to make a round form, and keep them in the freezer for 1-2 hour.

Once chilled, unwrap the logs and slice them into 1.5cm thick slices. Now, they're ready to bake. Arrange slices onto prepared baking sheet and bake until slightly brown on the edges and pistachios start to toast.

Looking for more attractive cookies? Take a look at these:
Simple Pistachio Cookies
MAKES: 24 cookies
COOKS IN: 30 minutes
LEVEL: Easy
INGREDIENTS
240g plain flour (2 cups)
48g almond flour (1/2 cup) or almond meal
1/8 teaspoon fine salt
1 tablespoon grated lemon zest
200g butter, melted
55g coarse brown sugar (1/4 cup)
50g muscovado sugar (1/4 cup)
1 egg yolk
150g pistachios (1 cup)
Kitchen essentials for this recipe:
Kitchen Scale | Mixing Bowls | Chopping Board | Chef's Knife | Small Saucepan | Balloon Whisk | Silicon Spatula | Cookie Sheet | Cookie Spatula
METHOD
Roughly chop up 100g of pistachios into medium-sized pieces (for the dough) while finely chop the rest (this will be for rolling the logs).


Combine the plain flour, almond flour and salt in a medium bowl.


Place the melted butter in a heatproof bowl, then add coarse brown sugar, muscovado sugar, egg yolk and grated lemon zest. Whisk using a balloon whisk until combined.


Add flour to the wet ingredients in two batches stirring with a wooden spoon until the dough start to form.


Add coarsely chopped pistachios then stir until evenly distributed.


Knead with your hands for a minute until the compact dough forms.


Divide the dough into two. Shape each half into 20cm log, about 5cm in diameter. Tightly wrap the logs in cling film and place in the freezer for 15 minutes.


Preheat the oven to 180°C/356°F and line the baking sheet with baking paper or silicone baking mats.


Roll logs into finely chopped pistachios. Slice each log into 14 equally thick slices and place them on baking sheet about 2-3cm apart. Bake the cookies for 8-9 minutes or until slightly brown around the edges. Remove from the oven and allow cookies to cool on the baking sheet. Then transfer to a cooling rack.


We recommend using the measurement in grams & ml (instead of cups & spoons) for more accuracy and better results.