How to Use Lemon Zest in Cooking
Lemon zest, or the zest of any citrus fruit, is the outermost layer of the peel which contains loads of natural oils (don' include soft white layer that has a naturally bitter taste) that are full of flavours.

When using zest, use fresh organic lemons. The lemon zest hides refreshing tangy aroma which gives amazing citrus aroma to a variety of sweet and savoury recipes.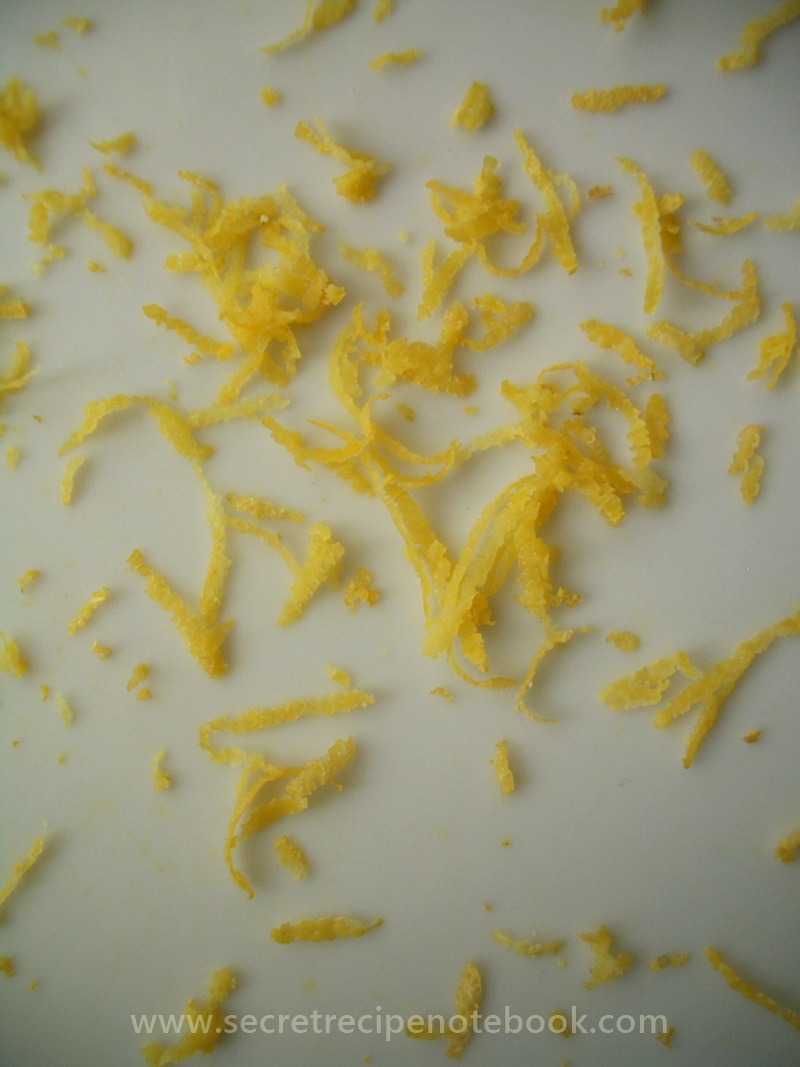 Lemon zest is usually grated but you can also use zest in large pieces, thin strips or even curled pieces for garnish. Finely grated lemon zest is usually added to cookies, cakes, muffins and any other desserts, to sauces, marinades and salad dressings. Larger pieces are used to garnish cakes or pies and for cocktails.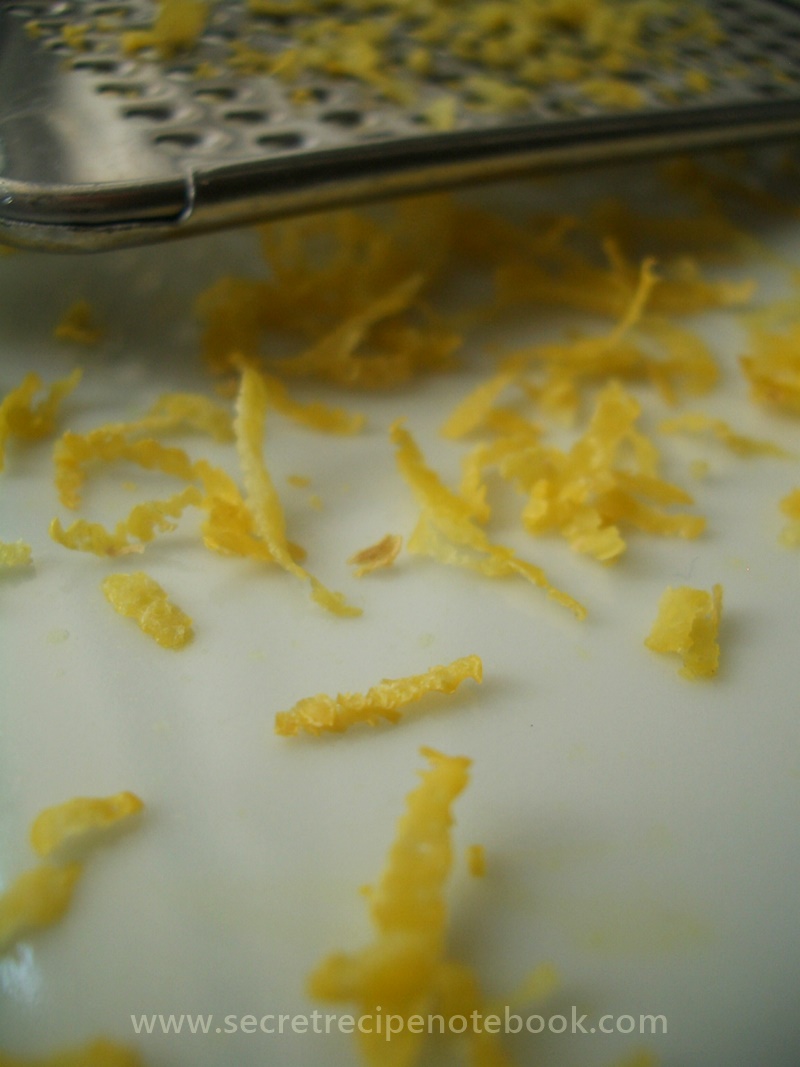 Our recipes using fresh lemon zest
We love lemony cookies which are light and refreshing, ideal for spring and summer time. Why not to try our lemon cookies made with almond flour, soft lemon cookies sprinkled with toasted almond flakes, lemony Easter cookies or chocolate cookies topped with tangy lemon filling.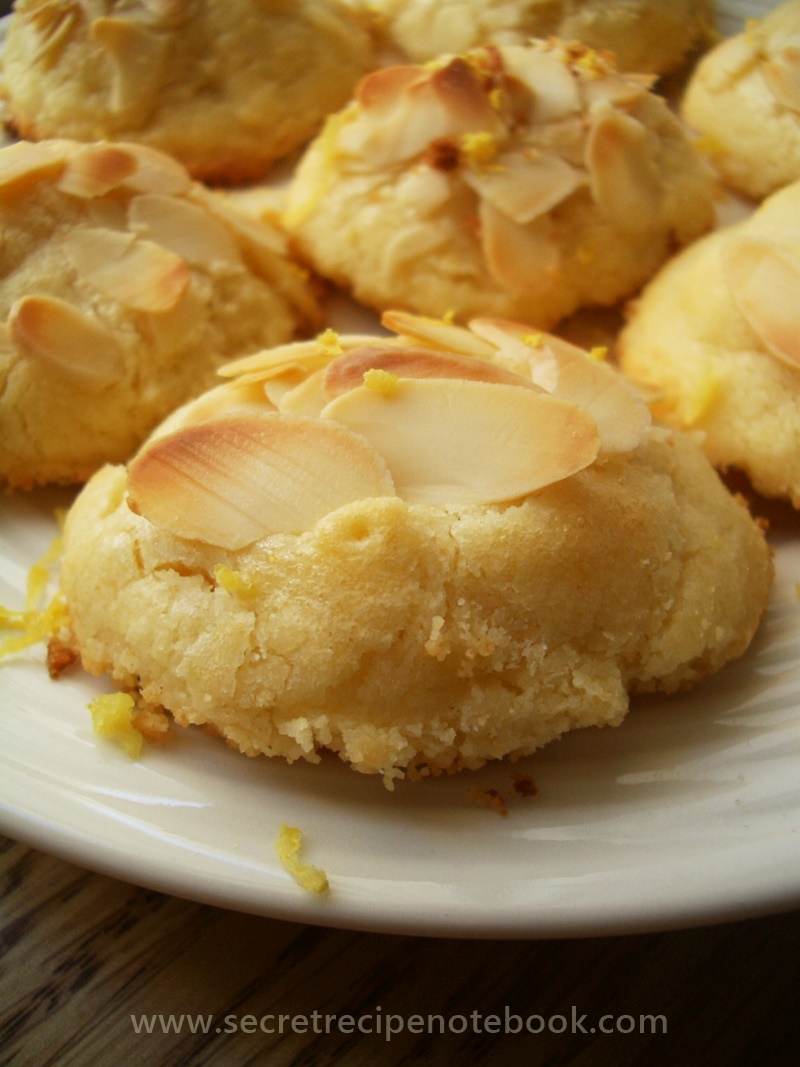 We adore our sweet rolls flavoured with loads of lemon zest which pairs great with marzipan in the filling. For a really special lemony treat we suggest you to try our mini doughnuts filled with lemon curd, hazelnut crust tarts topped with lemon curd or puff pastry tarts with lemon cream.
For those looking a simple but delicious treat we have the recipe for lemon truffles which use white chocolate as a base.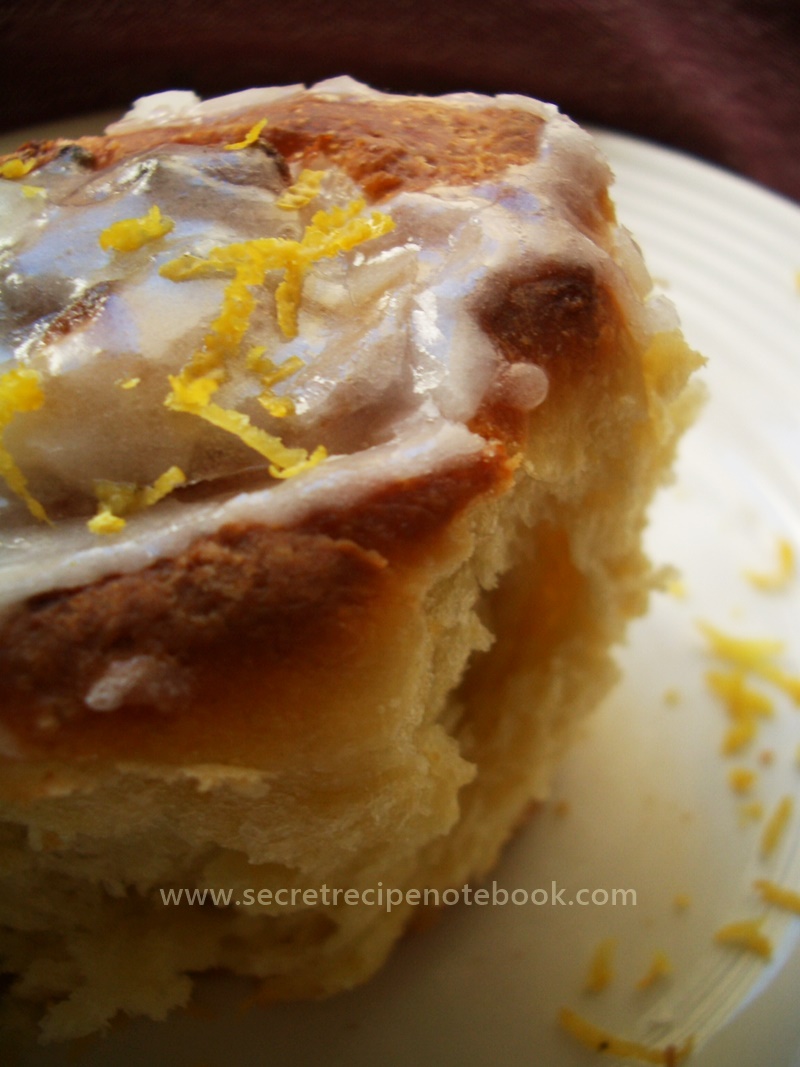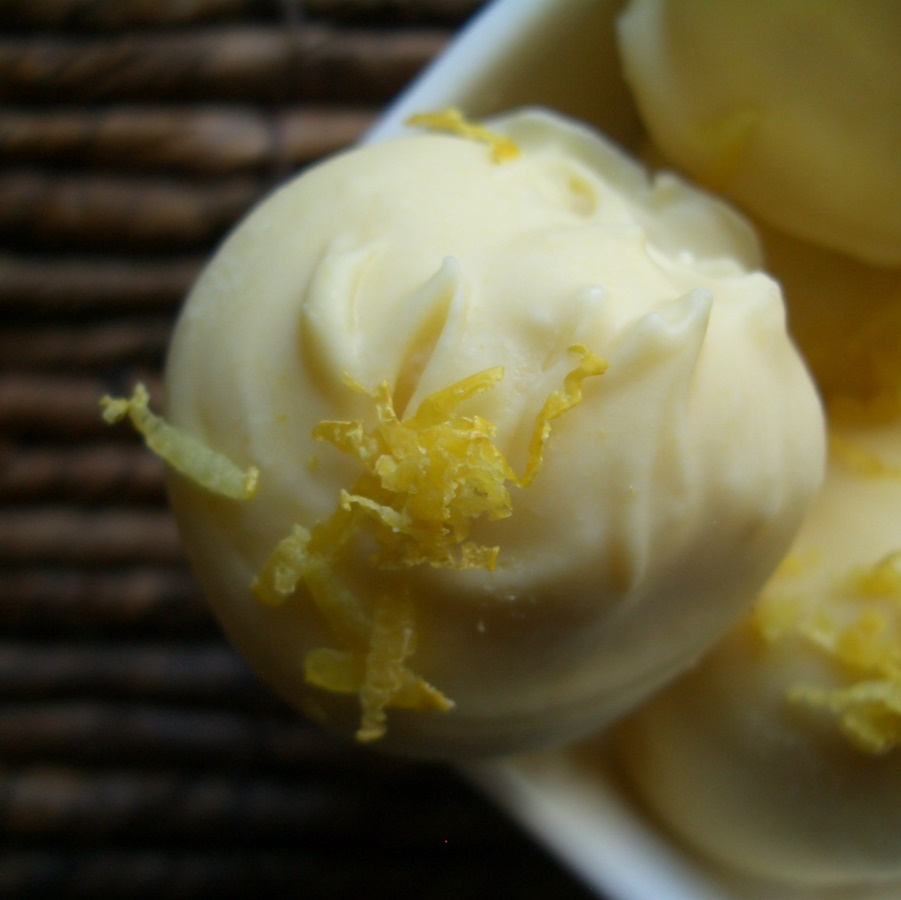 How to zest a lemon
If looking for the best way to zest a lemon, the answer is simple. Use either a microplane or box grater. Simply run the side of the lemon back and forth over the grates, rotating the lemon.

A citrus zester or channel knife, will give you slightly longer, curled strands that can be used either to infuse flavour or to garnish overtop a dish. 

If you don't have either of these, use a vegetable peeler or a small knife to peel the larger strips of the zest. Once removed as much of the zest as you need, you can either leave it in large chunks or using a knife finely chop until it reached almost grated texture.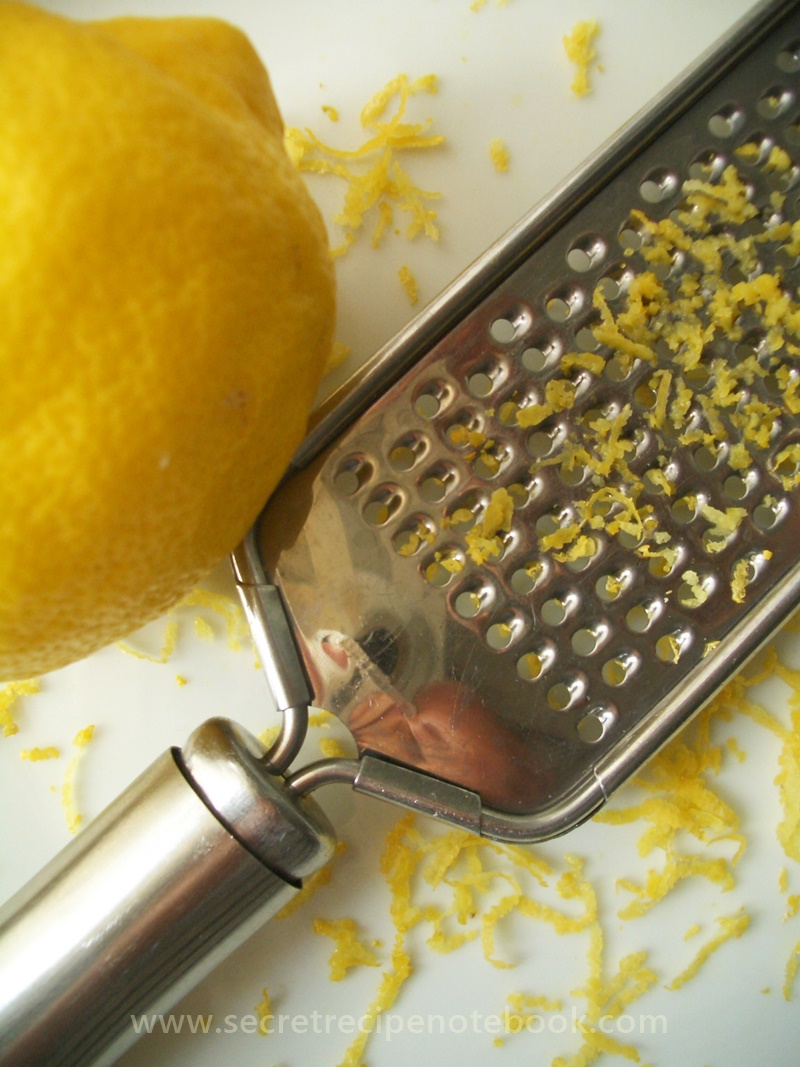 How much lemon zest in one lemon
Wonder how much zest you will get from one lemon. Usually, one medium-sized lemon will give you 1 tablespoon of finely grated lemon zest.

If you don't have fresh lemons on hand, you can use dried lemon peel (1 tablespoon fresh lemon zest = 1 teaspoon dried lemon peel) or lemon extract (1 tbsp fresh lemon zest = 1 1/2 teaspoons lemon extract).

If you don't have lemon zest, other citrus zests like orange or lime will substitute in just fine.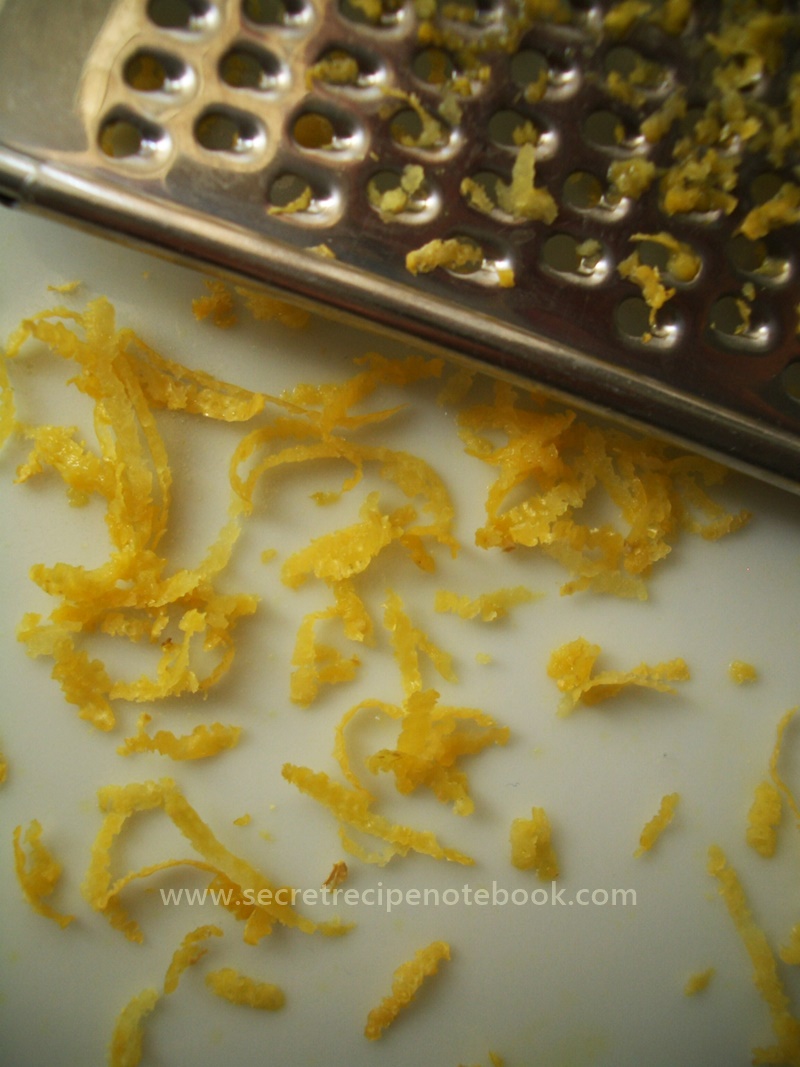 We are a participant in the Amazon Services LLC Associates Program, an affiliate advertising program designed to provide a means for us to earn fees by linking to Amazon.com and affiliated sites.