Home > Side Dishes > Snacks & Nibbles
Baked Breaded Mushrooms
with Herbs
There is something special about these crispy mushroom slices coated into golden breadcrumbs, flavoured with various herbs. These make delicious snacks for nibbling on their own or can be served with your favourite dip. For a light vegetarian meal, serve with a bowl of green salad!

They are so delicious that you will end up eating them as soon as they come out of the oven. Let's see how to make these delicious mushrooms!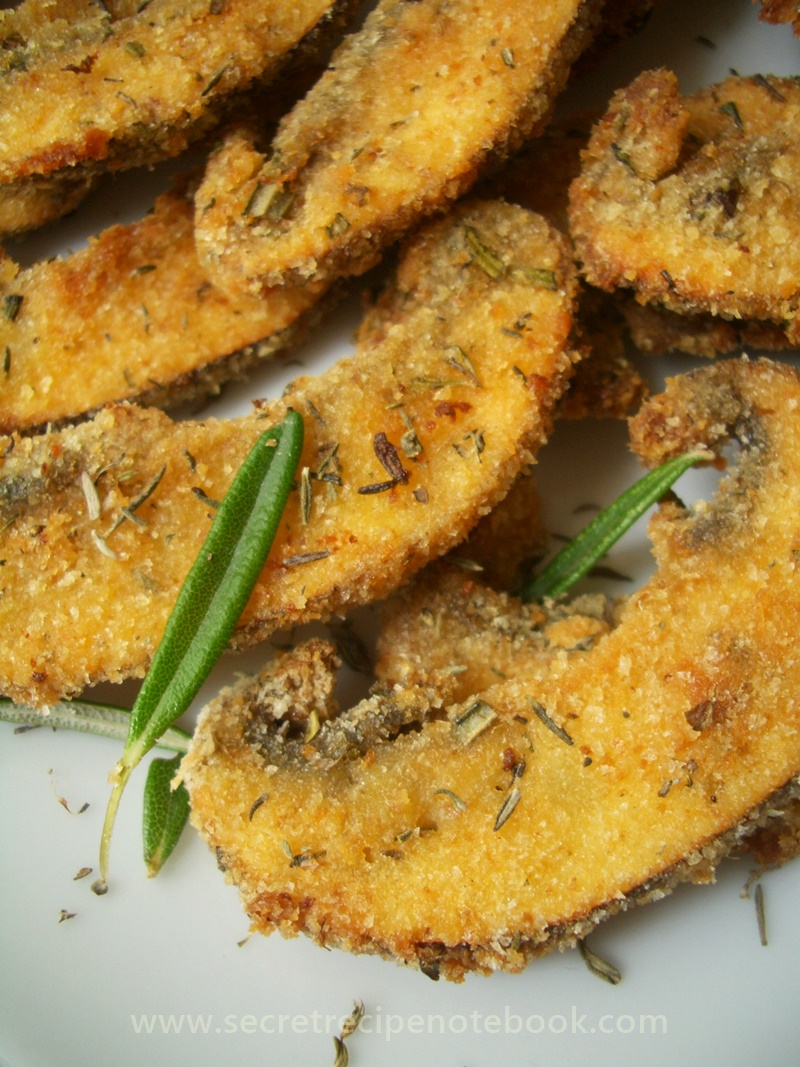 This webpage contains affiliate links. Please read our disclosure policy.

What you'll need for crispy breaded mushrooms
The list of ingredients for this recipe is really short and preparation is quick and simple. For this recipe you will need:
WHITE or BROWN (CREMINI) MUSHROOMS: We used brown mushrooms but white button mushrooms will also work fine. Choose medium to large mushrooms of the same size. 


FINE BREADCRUMBS: Fine dried breadcrumbs are perfect for this recipe so they make super crispy thin coating.


SEASONING: Herbs are what makes these mushrooms extra delicious. We opted for a mix of dried thyme and oregano plus fresh rosemary (chopped very finely so they stick easily). Use any other mix of herbs of your choice (parsley, basil, dill...). In addition, season the flour with salt and ground black pepper.


OLIVE OIL: Use good quality olive oil and be sure to brush generously each mushroom slice. This ensures mushrooms not to dry out and to become crispy and delicious once baked.


More healthy recipes
you'll love to try:
How to make baked breaded mushrooms
Making these amazingly delicious meal is so simple once you have ready your ingredients. Here are the steps to make them:
Slicing mushrooms
First gently wipe each mushroom with a damp kitchen paper (don't wash them as they will soak up too much water) and remove the stems. Cut mushrooms vertically into 2mm thick slices on a cutting board using a sharp knife.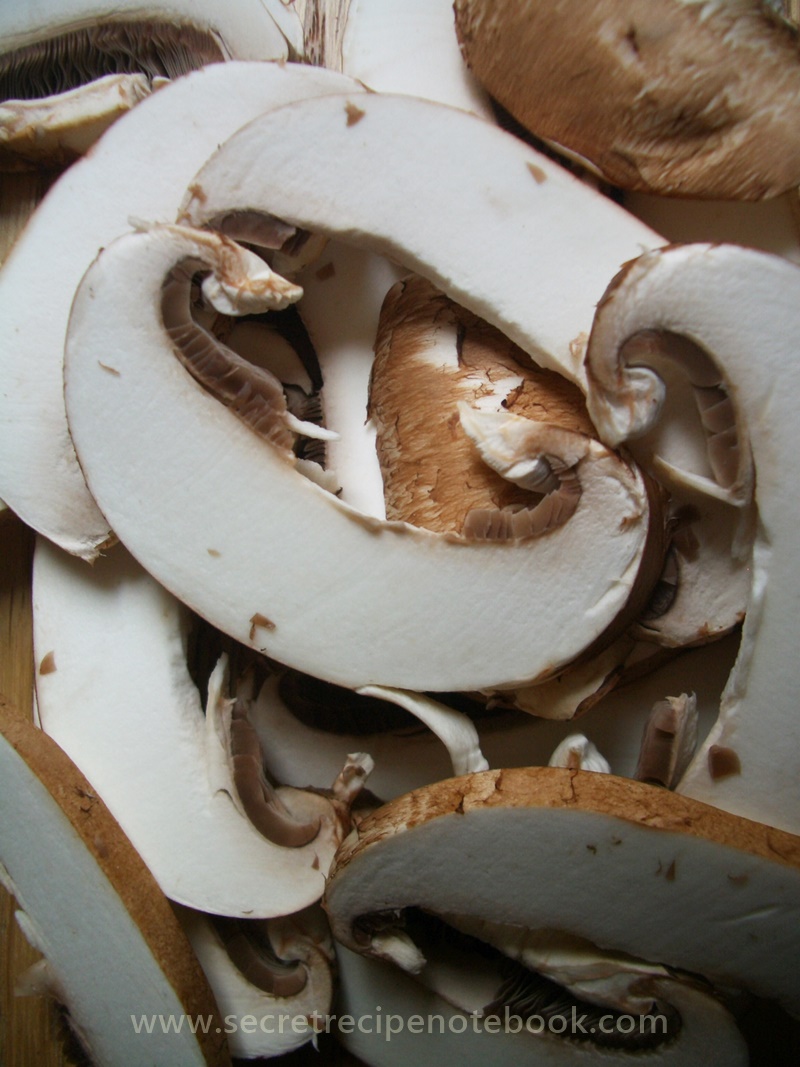 Preparing breading
For the breading you will need 3 deep medium-sized bowls. Place the flour, salt and pepper in one. Whisk eggs and water in another bowl. Mix together breadcrumbs and herbs of your choice in the laste one. You are now ready for breading.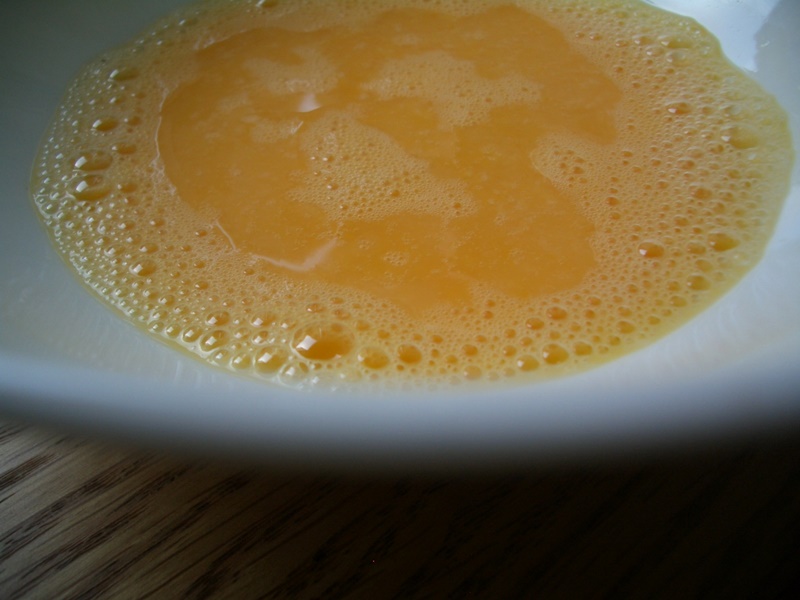 Breading mushrooms
Breading is easy, just work in batches. First toss 4-5 mushroom slices into the flour, tap them and transfer to the eggs. Now, using two forks dip them completely into eggs and then transfer to the bowl with breadcrumbs.

Turn them to coat completely into breadcrumbs. Place on a plate until ready to bake (cover with some clingfilm and keep in the fridge).


Baking mushrooms
Arrange mushroom slices on baking sheet lined with baking paper (you will need to do this in 2 batches) then brush generously each slice with olive oil, Bake for 5-6 minutes then flip each slice and bake for another 4-5 minutes, until they are golden and crisp. Sprinkle them with some freshly grated lemon zest!
That's it - your crispy mushrooms are ready to enjoy!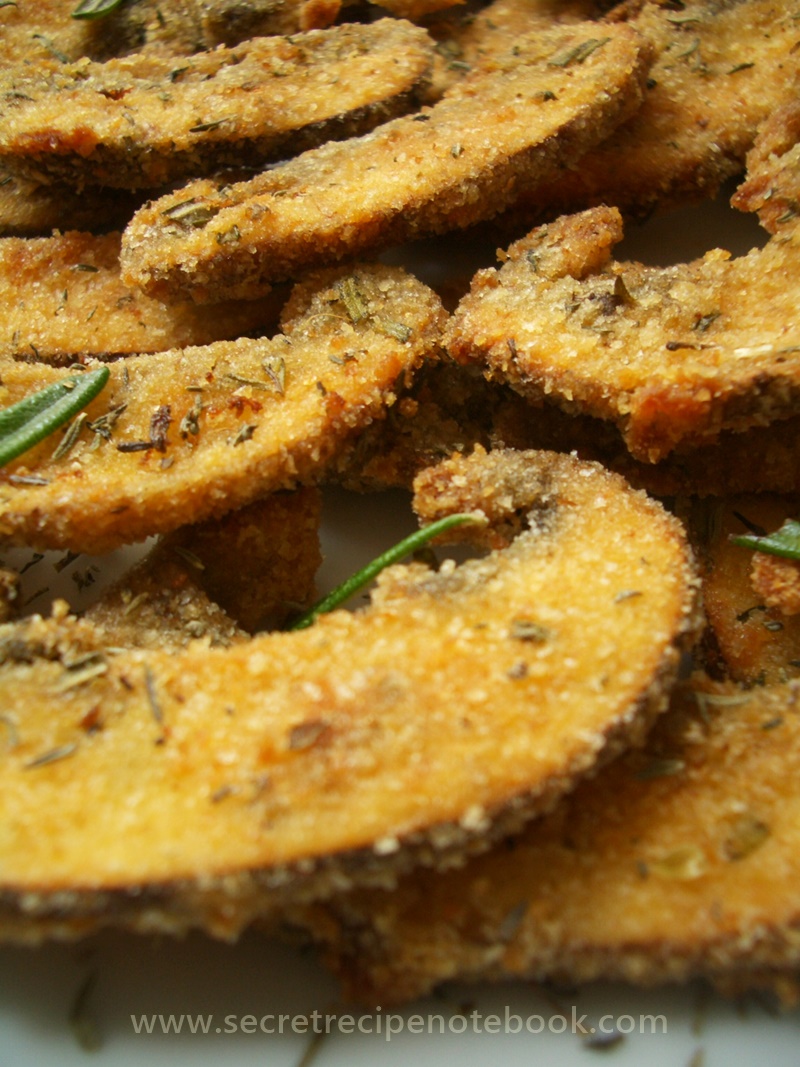 Making ahead baked breaded mushrooms
These delicious mushrooms can be make ahead. Just bread them the day before and keep in the fridge, covered with clingfilm or aluminium foil. Then bake them as usual. They will be the same delicious.


A FEW OF OUR FAVOURITE SIDE DISH RECIPES:
UP TO 40% OFF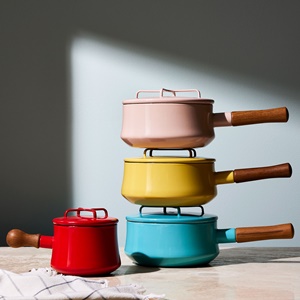 Baked Breaded Mushrooms with Herbs
MAKES: 4 servings
COOKS IN: 40 minutes
LEVEL: Easy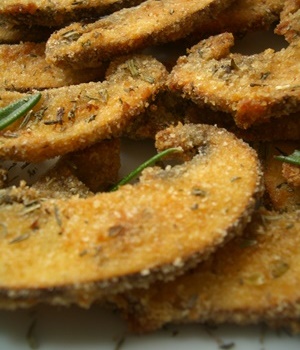 HANDY KITCHEN PRODUCTS:
INGREDIENTS
METHOD
Wipe the mushrooms with dump kitchen paper (don't wash them) and remove the stems.





Cut each mushroom vertically into long slices (2mm thin) using a sharp knife. This can be done using a mandolin slicer.





Place the flour in a small deep bowl. Add salt and ground pepper and stir to combine.




Whisk the eggs and water in another one.


Stir the breadcrumbs and herbs in the third bowl.


Toss handful of mushroom slices into the flour until they are lightly coated, drop them into whisked eggs and dip until completely coated (you can do this using two forks).


Finally, transfer them into breadcrumbs and toss until coated all over making sure to press the crumbs so they stick well. Shake off the excess of the breadcrumbs.


Preheat the o

ven

 

180°C (356°F) 

and line the baking sheet with baking paper. You will need to bake these mushrooms in 2 batches. Brush the paper with the olive oil.


Arrange slices of mushroom across the baking sheet then brush them generously with olive oil. Bake for 5-6 minutes, then turn each slice and bake for another 4-5 minutes, or until they are crisp and golden brown. Transfer them to serving plate and serve with your favourite dip. Serve the mushrooms on a plate with the dip in a small bowl.


Looking for more recipes?

We are a participant in the Amazon Services LLC Associates Program, an affiliate advertising program designed to provide a means for us to earn fees by linking to Amazon.com and affiliated sites.