Crisp Smashed Potatoes
Our smashed potatoes are so soft and creamy from inside and nicely crisp from outside, both thanks to the melted butter. These are ideal side-dish (pair with our orange maple glazed chicken drumsticks) or main served with a bowl of green salad. In both cases it will please the crowds. We are sure you won't be able to stop at just one!
Are you a potato lover? Then you'll love our baked garlic potato wedges, too.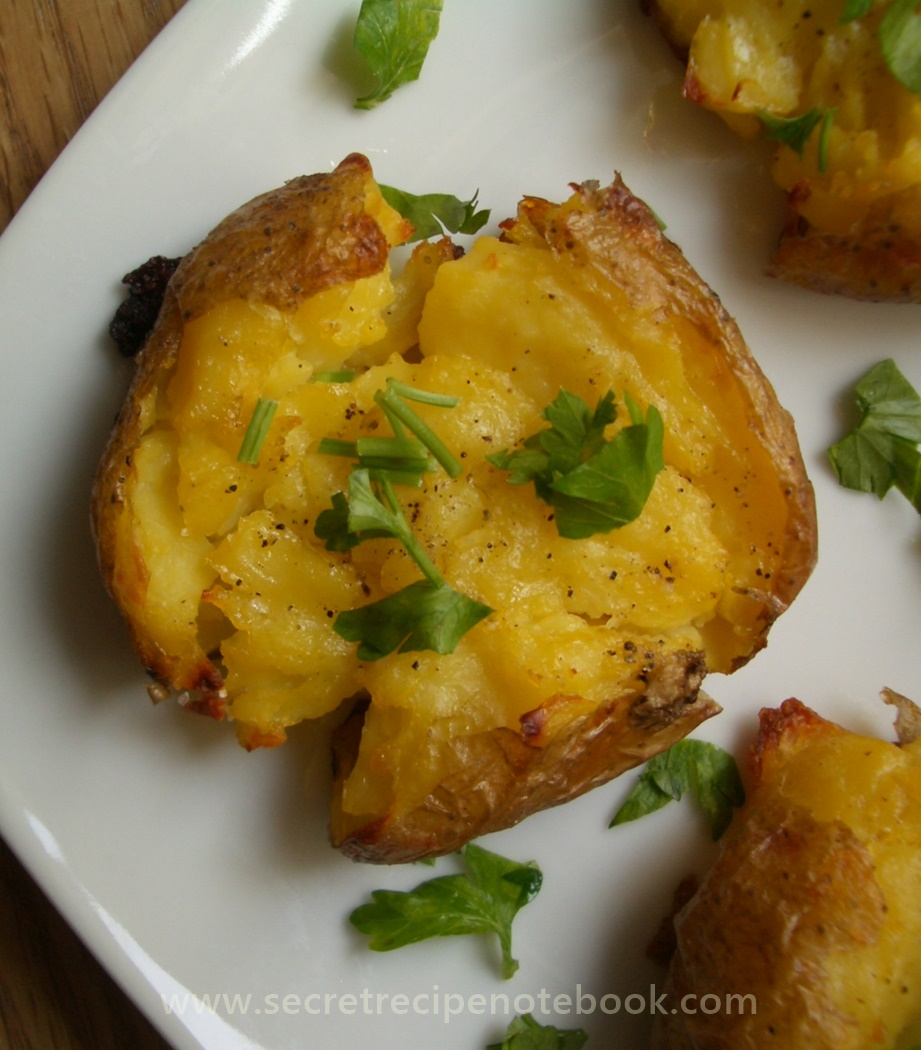 This webpage contains affiliate links. Please read our disclosure policy.

How to make crisp smashed potatoes
Making these delicious potato dish is fairly easy. You will need STARCHY POTATOES, MELTED BUTTER, SALT and PEPPER for seasoning plus FRESH PARSLEY for serving.

For this recipe we recommend using starchy potatoes like Russet or any other. Use medium-sized potatoes of a similar size so they cook evenly. Brush them and rinse with cold water to get rid of any dirt.


First step is cooking the potatoes
Place potatoes in a medium saucepan of a pot, then cover with cold water. Bring to a boil over a medium-high heat then reduce the heat to simmer (don't cover). Cook for about 30-35 minutes or until you can insert a fork into potatoes. Cooking time will vary depending on the size of the potatoes.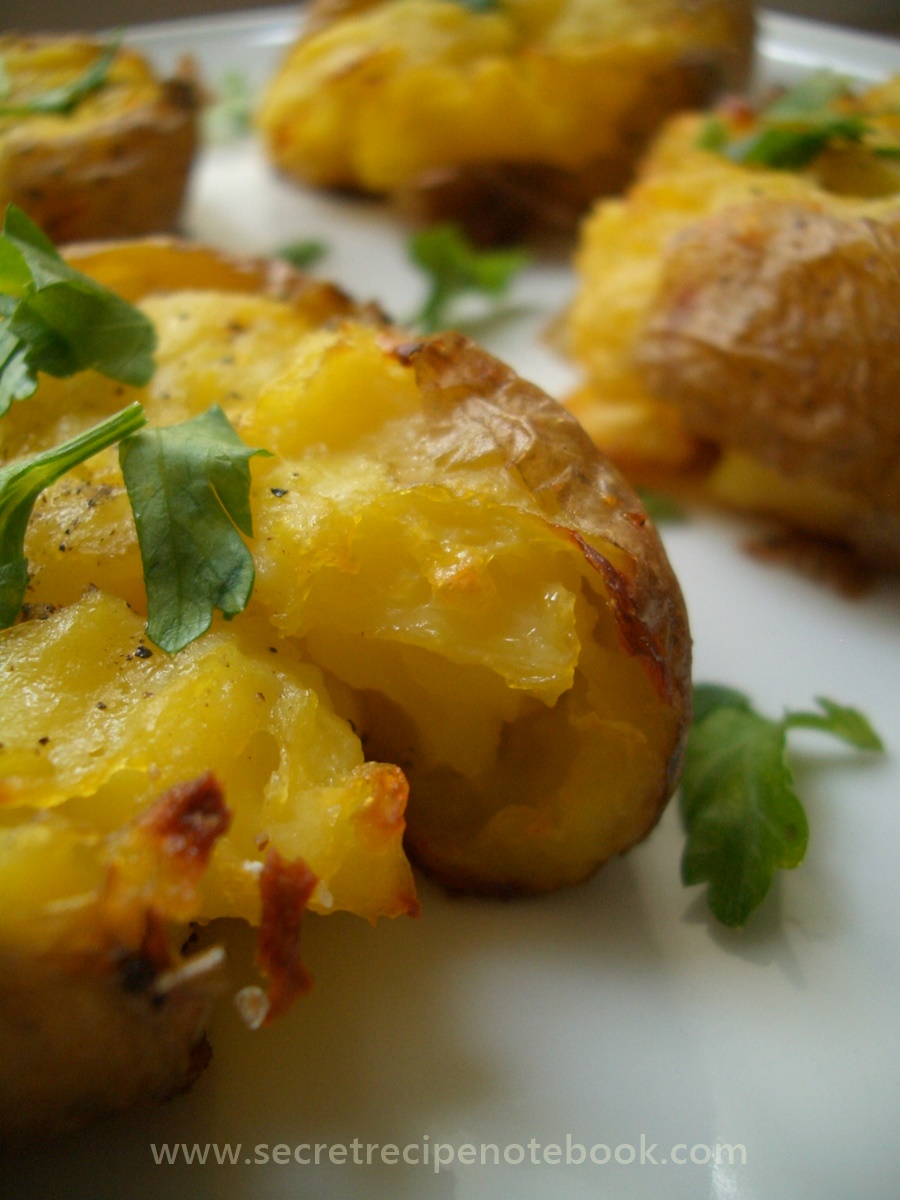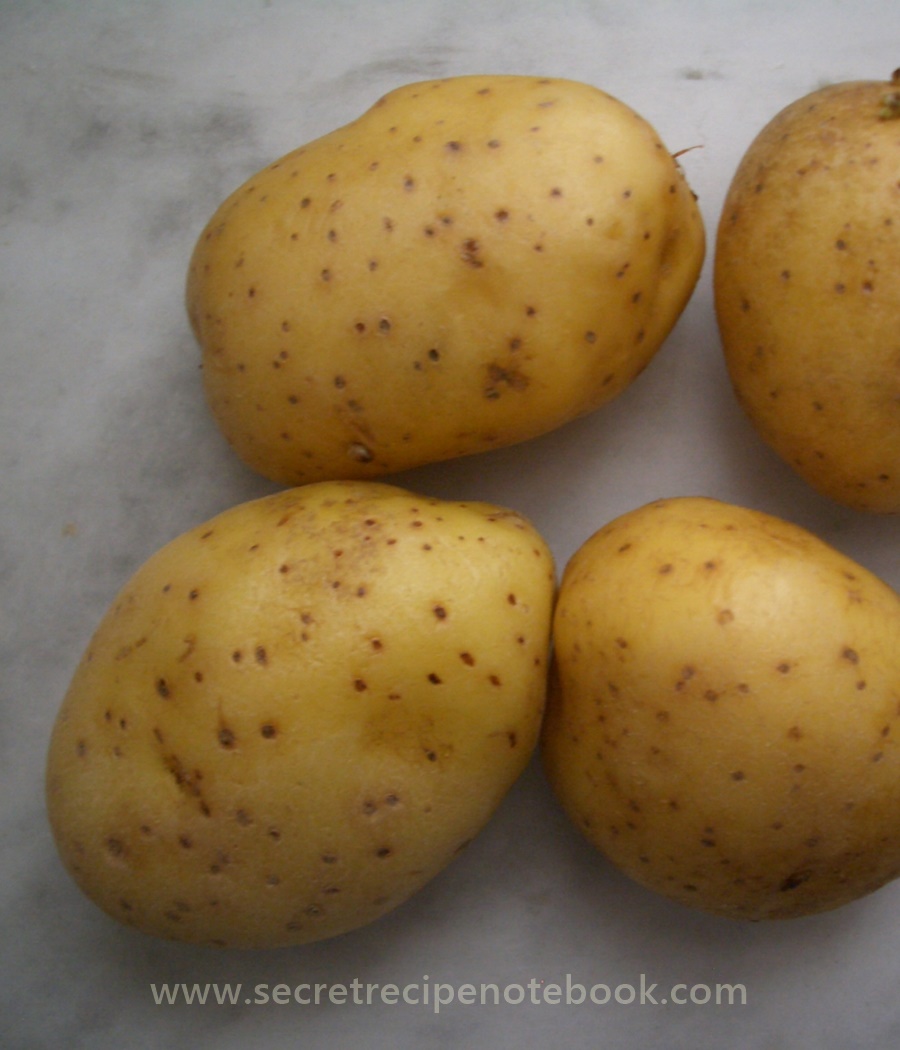 More side-dish recipes
you'll love:
Second step is baking potatoes in the oven
Once cooked the rest is very easy. Arrange potatoes on the baking sheet, slightly smash them using a potato masher or a fork, and bake in the oven for 20 minutes. To make them extra crisp, turn the oven to grill last 4-5 minutes.

Our crisp smashed potatoes are ready to enjoy - just sprinkle with some fresh parsley!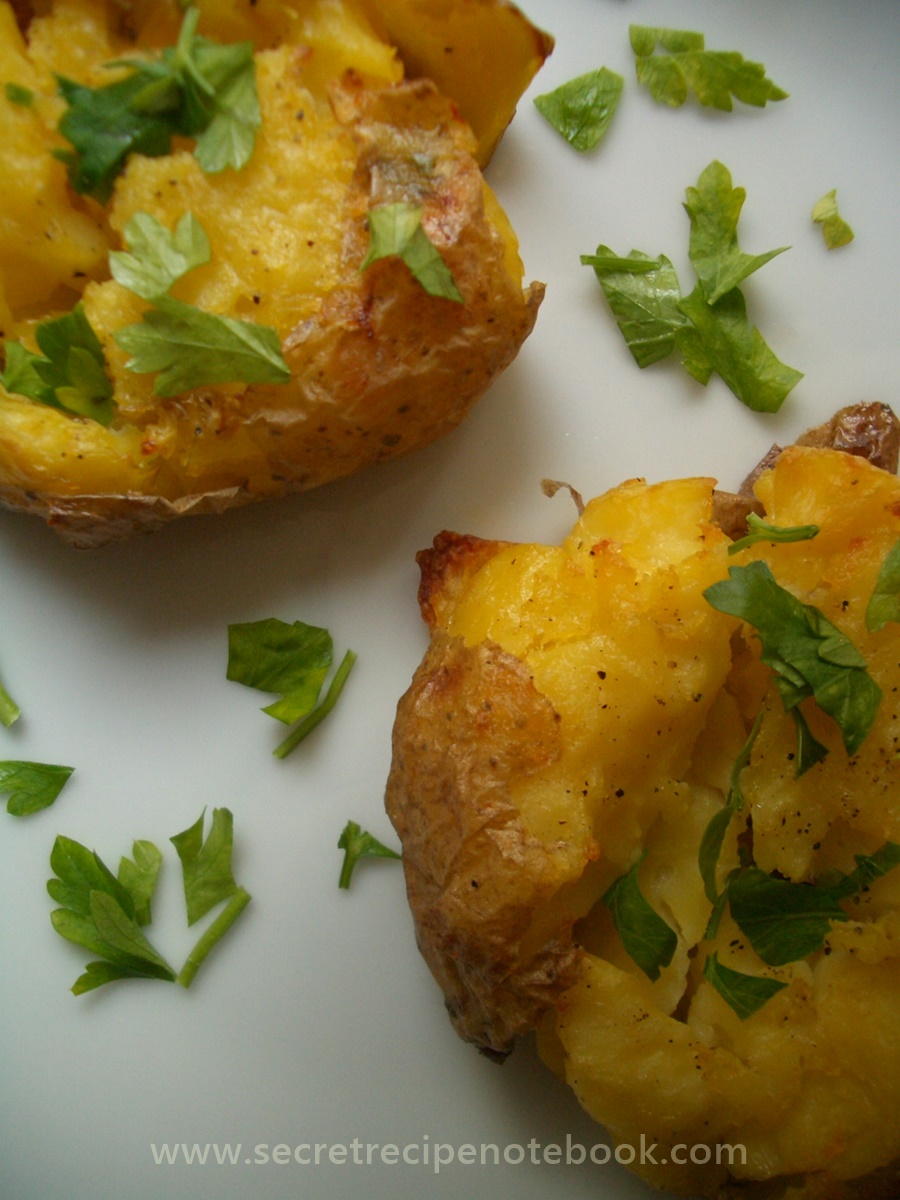 Crisp smashed potatoes serving ideas
These crisp smashed potatoes make a light meal topped with a dollop of sour cream or Greek yogurt. If you love intensive flavours, top potatoes with freshly made basil pesto!
These potatoes are also ideal for serving along a steak, fish fillet or even any kind of pasta. Each time it will be so satisfying and delicious.


Looking for more tasty snack recipes? Check these out:
Crisp Smashed Potatoes
SERVES: 4 servings
COOKS IN: 1 hour
LEVEL: Easy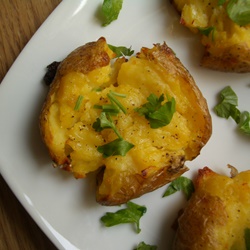 KITCHEN ESSENTIALS:
INGREDIENTS
800g (1.8 pounds) starchy potatoes (8-9 medium-small potatoes)
30g butter, melted
fine sea salt & ground pepper, for seasoning
fresh parsley, for serving
METHOD
Brush potatoes and rinse in the cold water. Place them in a large pot, cover with cold water and add some salt. Bring to a boil over a medium-high heat, then lower the heat and simmer for 30-35 minutes or until you can insert a fork. Remove the potatoes with a slotted spoon to a plate.


Preheat the oven to 200°C/392°F.


Slightly g

rease the

baking sheet

, arrange potatoes across it. Using a potato masher or a fork gently flatten each potato (be careful so they don't fall apart). Remove some skin from the top of potatoes.



Brush generously the tops with butter

and bake in the oven for 20 minutes (turn the oven to grill last 5 minutes) until the tops become crisp and brown on the edges. Take potatoes from the oven, sprinkle with fresh parsley and serve.


We are a participant in the Amazon Services LLC Associates Program, an affiliate advertising program designed to provide a means for us to earn fees by linking to Amazon.com and affiliated sites.