SNACKS & NIBBLES | ZUCCHINI | SUMMER RECIPES
Quick Fried Zucchini Balls
Everyone loves these little fried zucchini balls, with soft centers and crispy exterior. Ready in only 30 minutes, they can be served as a snack, appetizer or even a light lunch or dinner!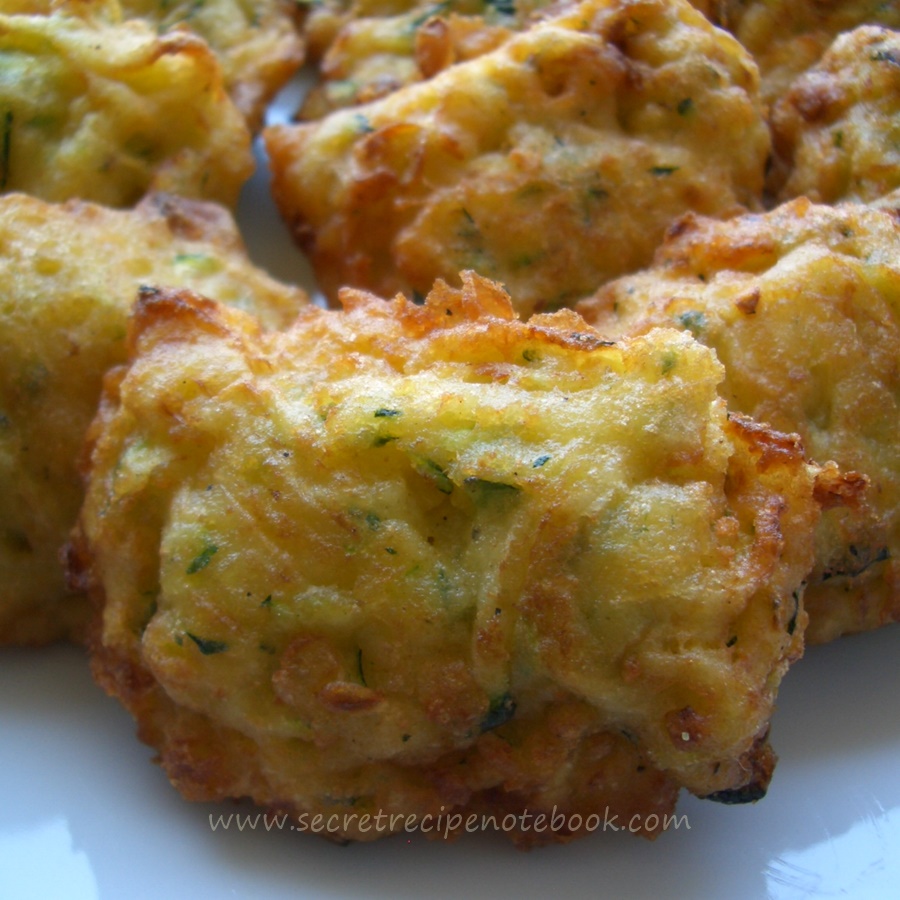 This webpage contains affiliate links. Please read our disclosure policy.

They are wonderfully nutritious, low in calories and the perfect way to sneak in some veggies for those picky eaters.
For more zucchini snacks, try our recipes for simple zucchini fritters and pancetta and zucchini fritters, both healthy and delicious.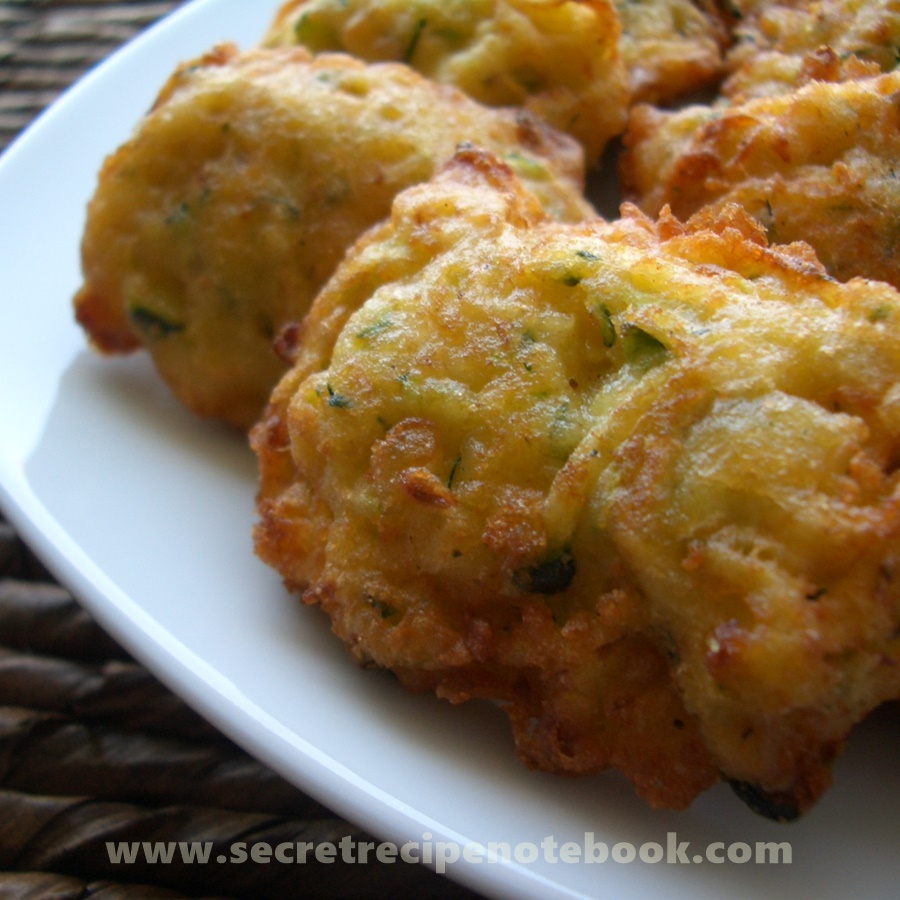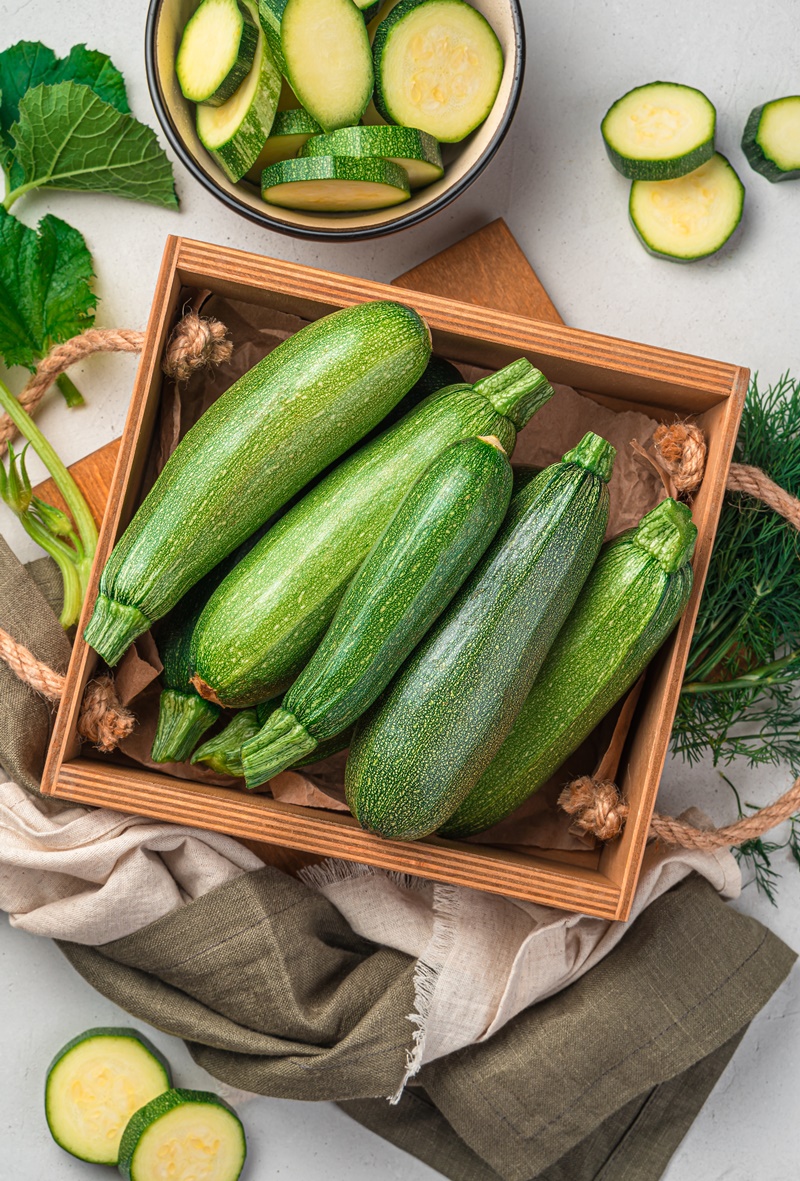 More healthy recipes
you'll want to try:
How to make quick fried zucchini balls
MAKING THE BATTER: These little zucchini balls are so easy to whip up. Simply grate zucchini, sprinkle them with salt and drain completely with your hands or using a clean cloth.

Whisk together eggs, Greek yogurt (you'll love this sturdy whisk with wooden handle) then add some salt and pepper. Fold flours plus baking powder then add prepared zucchini. The batter is ready for frying.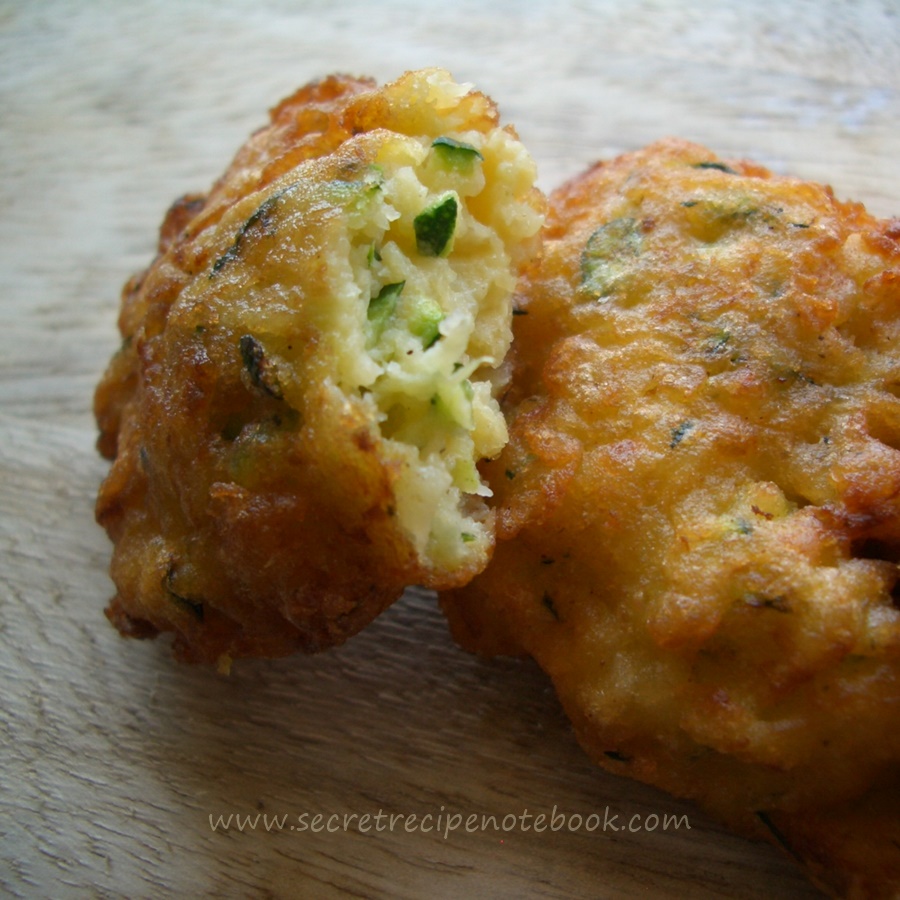 FRYING THE ZUCCHINI BALLS: These zucchini balls are the best fried in small skillet. Heat the oil over a medium-high heat (the oil should be around 1.5cm deep).
When the bubbles begin to rise from the bottom of the skillet, drop 1/2 tablespoons of the mixture into the oil. Fry for a few minutes on each side then transfer to a plate with kitchen paper to drain.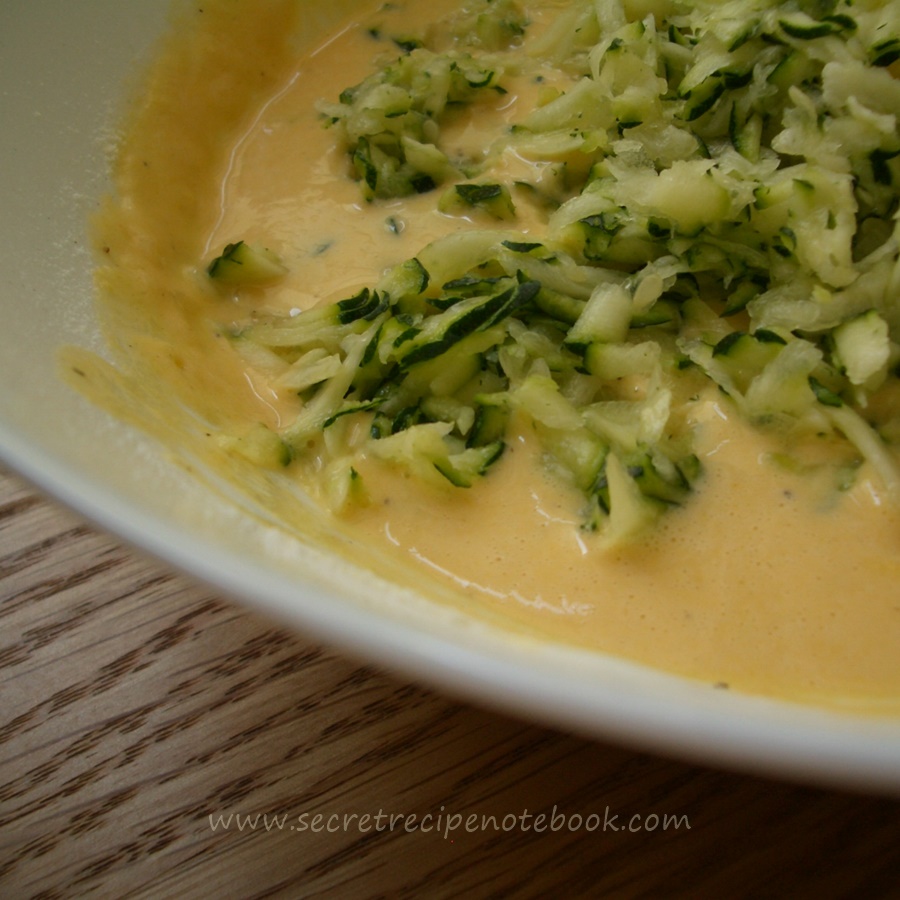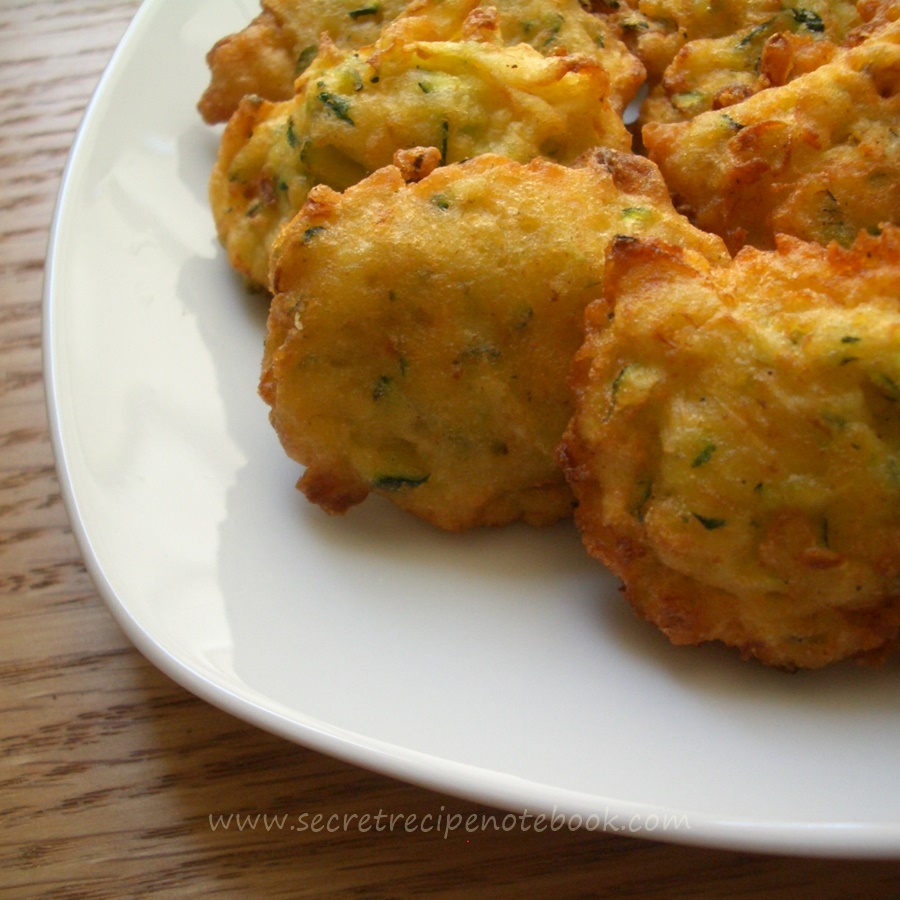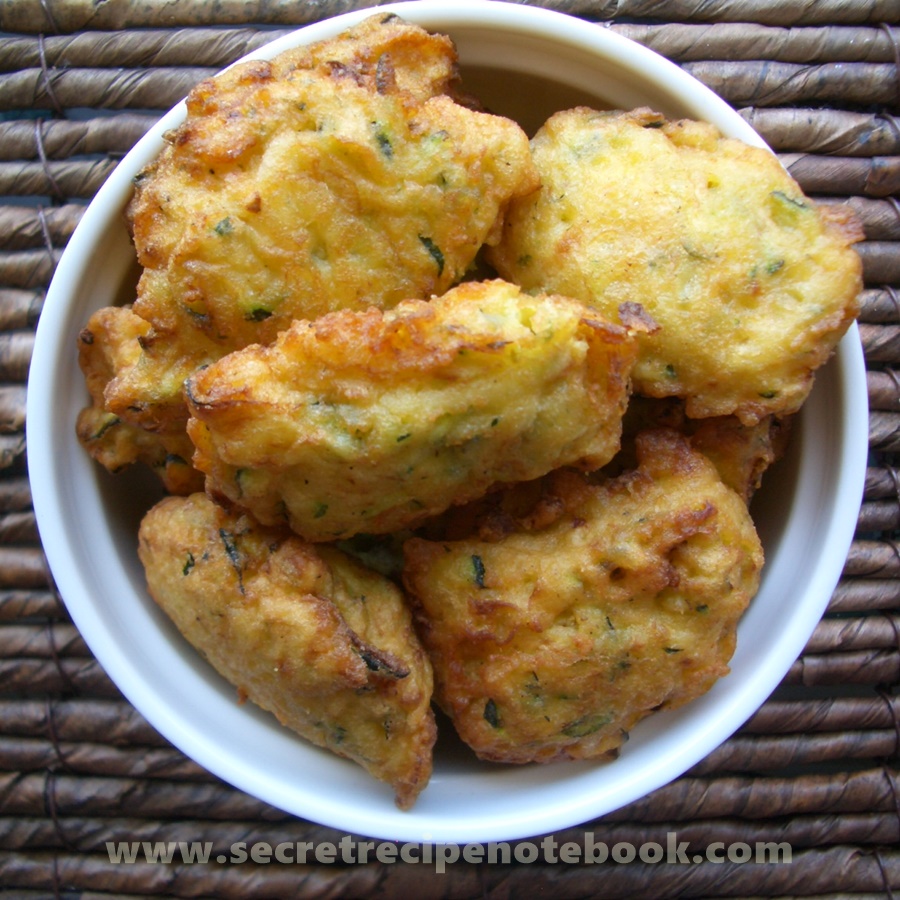 A few of our popular snack recipes:
Quick Fried
Zucchini Balls

MAKES: 20 zucchini balls
COOKS IN: 30 minutes
LEVEL: Easy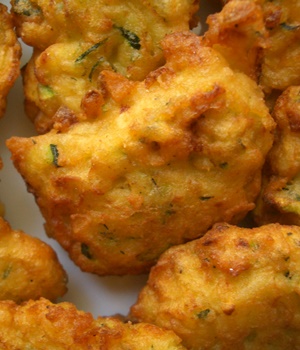 INGREDIENTS
340g 

zucchini 

(3/4 pound)
1

egg

60g Greek yogurt 

(1/4 cup)
30g

plain flour 

(1/4 cup)
30g 

cornflour

 (flour that's milled from dried corn kernels) (1/4 cup)
1/2 teaspoon

baking powder

1 teaspoon

salt

freshly ground

b

lack pepper

sunflower oil, 

for frying
METHOD
Coarsely grate zucchini using a large holes of

the

box grater

and sprinkle with salt. Leave for 10 minutes, then squeeze excess mois

ture from zucchini.


Combine plain and corn flour together with baking powder.


Using a wire whiks, whisk an egg, Greek yogurt and salt and pepper in a medium bowl.


Gradually add flours and whisk until you get a thick batter. Fold in zucchini and stir with spatula or a spoon until combined.


Pour t

he oil into a

small skillet

and heat on

a medium heat. Using a tablespoon, scoop a small amount of batter and drop into the hot oil. Fry 4-5 zucchini balls at a time for about 2-3 minutes or until they are golden. Turn the balls during the frying. Drain them on the paper towels and serve while still warm!
Quick Fried Zucchini Balls
We are a participant in the Amazon Services LLC Associates Program, an affiliate advertising program designed to provide a means for us to earn fees by linking to Amazon.com and affiliated sites.