Baked Garlic Potato Wedges
Our crispy baked potato wedges are soft from inside with crisp and golden brown skin and a nice garlicky taste.

These are great to nibble with your favourite dip or serve it nearly any main dish. We love to eat them with a juicy burger or our maple glazed chicken drumsticks. This recipe produces 4 servings of delicious potato wedges.
Looking for more side-dish ideas? Try our recipes for rosemary paprika sweet potato wedges or baked breaded mushrooms with herbs.


This webpage contains affiliate links. Please read our disclosure policy.

How to make baked garlic potato wedges
For making our baked garlic potato wedges you will need: POTATOES (use potatoes with the high starch and low water content like Russet or Maris Piper), OLIVE OIL, GARLIC GRANULES, FINE SEA SALT, GROUND BLACK PEPPER and CHOPPED PARSLEY.

You will love these cute glass spice jars ideal for storing all of your spices clean and fresh.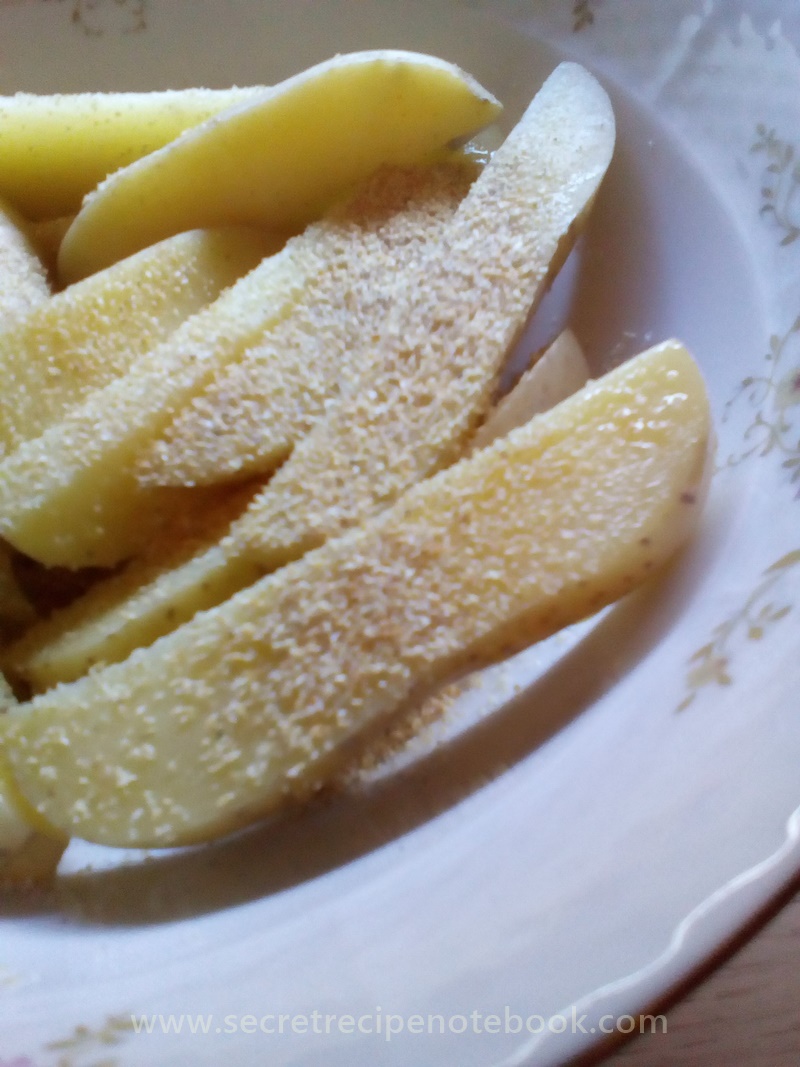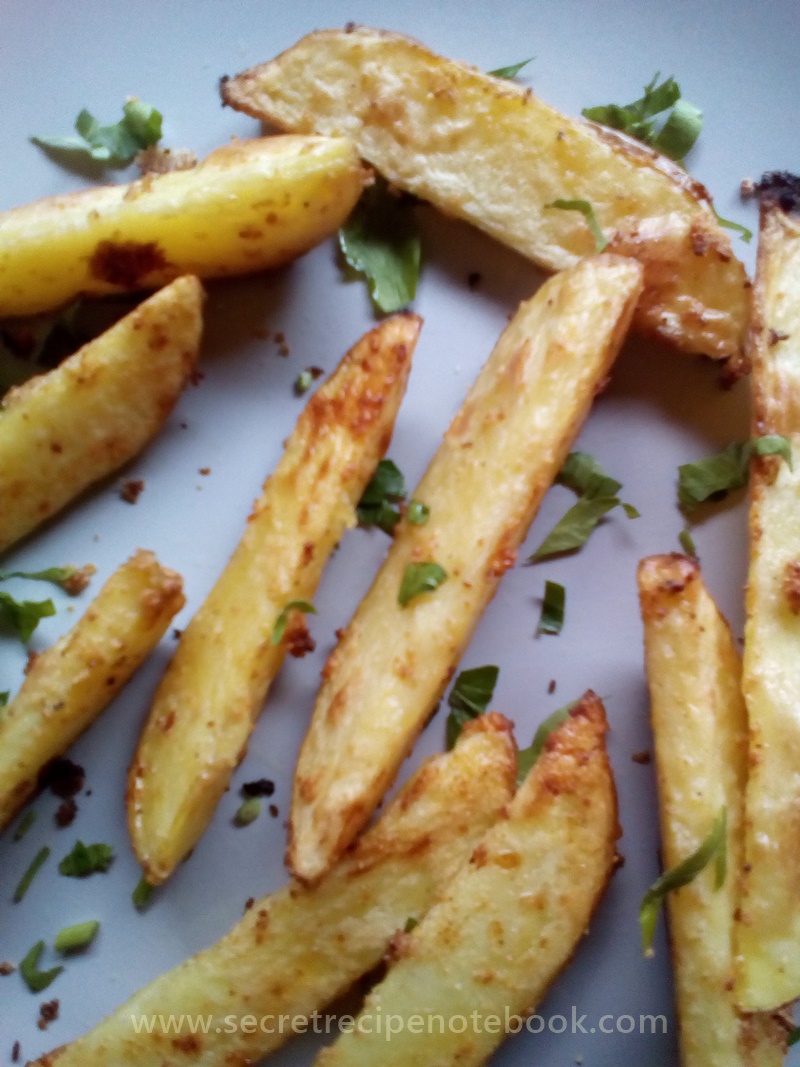 More snack recipes
you'll want to try:
STEPS FOR MAKING THESE TASTY POTATO WEDGES:
Cutting potato wedges: First scrub the potatoes (you don't need to peel the skin off), rinse in the water. Cut potatoes on a cutting board into half lengthwise, then cut those halves into thirds or even fourths (this depends on the size of the potato) to get wedges.


Cooking potato wedges: Place potato wedges in a saucepan, fill with cold water and cook for 3-4 minutes to get rid of starch. This way potatoes will be soft inside and crisp from outside.


Tossing & Seasoning: Place potato wedges into a bowl, pour with olive oil and toss to evenly coat. Season with salt, ground black pepper and garlic granules.


Baking potato wedges: Place potato wedges onto baking sheet lined with baking paper and bake for 30 minutes (flipping halfway) until they are crisp and golden. And, they are ready for eating! Serve with your favourite dip!


About garlic granules
We spiced these baked potatoes with garlic granules which has strong aromatic taste. Garlic is healthy and tastes great with nearly everything and it's on the top of the list of usual kitchen spices. Add it to the mashed potatoes or spice your chicken with it.

If you don't have on hand fresh garlic, garlic powder and garlic granules are great substitutions. While garlic powder has fine and smooth texture (like flour), granulated garlic is coarsely ground (like sand).  We opted for granulated garlic which pairs great with these baked potatoes.


A few of our favourite side-dish recipes:
UP TO 40% OFF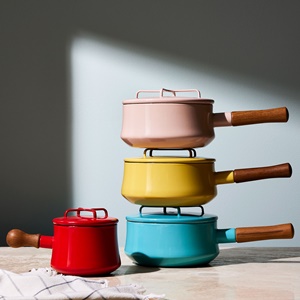 Baked Garlic Potato Wedges
MAKES: 4 servings
COOKS IN: 30 minutes
LEVEL: Easy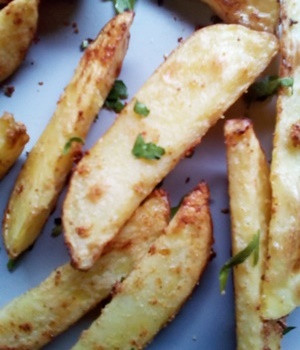 HANDY KITCHEN PRODUCTS:
INGREDIENTS
METHOD
Looking for more recipes?

We are a participant in the Amazon Services LLC Associates Program, an affiliate advertising program designed to provide a means for us to earn fees by linking to Amazon.com and affiliated sites.