Rosemary Paprika Sweet Potato Wedges
Rosemary Paprika sweet potato wedges
These sweet potato wedges spiced with sweet paprika and fresh rosemary leaves are great snack or side dish. They are so delicious and so easy to make. Spice them with any other spice you fancy.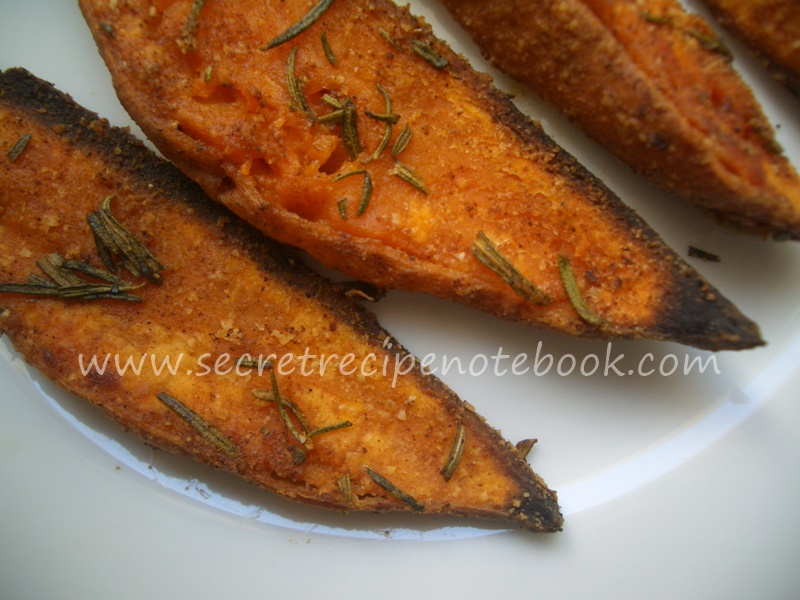 These paprika oregano sweet potato wedges are one of our favourite snacks. Made of sweet potatoes, which are full of fibre, vitamins and antioxidants, these wedges are great healthy meal option. To spice them we used sweet paprika as well as fresh rosemary leave, which pairs amazingly well.
And the most important, they are so easy and quick to make. Let's check how to easily make these sweet potato wedges.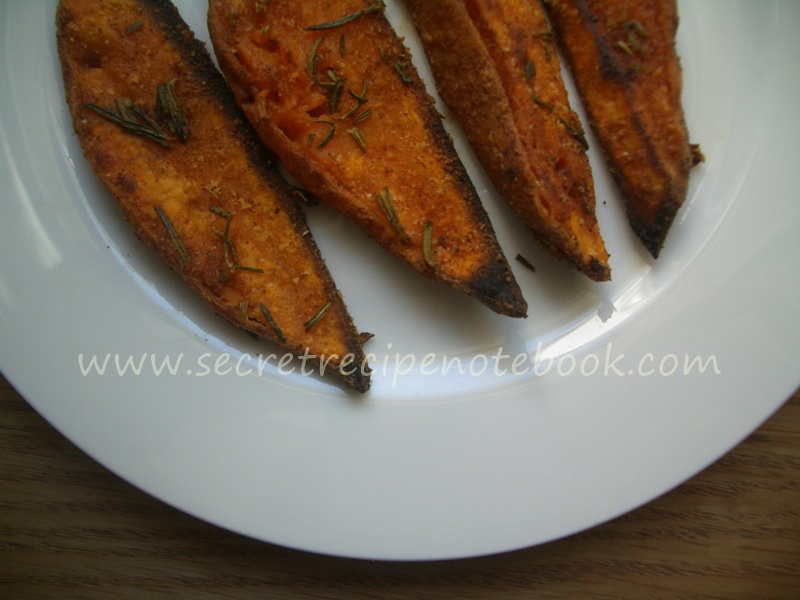 how to make Rosemary Paprika sweet potato wedges
For making rosemary paprika sweet potato wedges you will need only a cutting board, a sharp knife and a baking tray.

Take the sweet potatoes and cut them into wedges of the same size - around 1 - 1.5cm thick. Wash into cold water and dry with paper towels. Season with paprika, rosemary leaves and salt and bake in the oven for about 40 minutes, turning halfway, until they are crisp from outside. Your healthy and delicious snack is ready!


useful tip
For this recipe choose organic sweet potatoes so you don't have to peel off the skin. Also, look for sweet potatoes with minimal curves which make them easier to cut into wedges.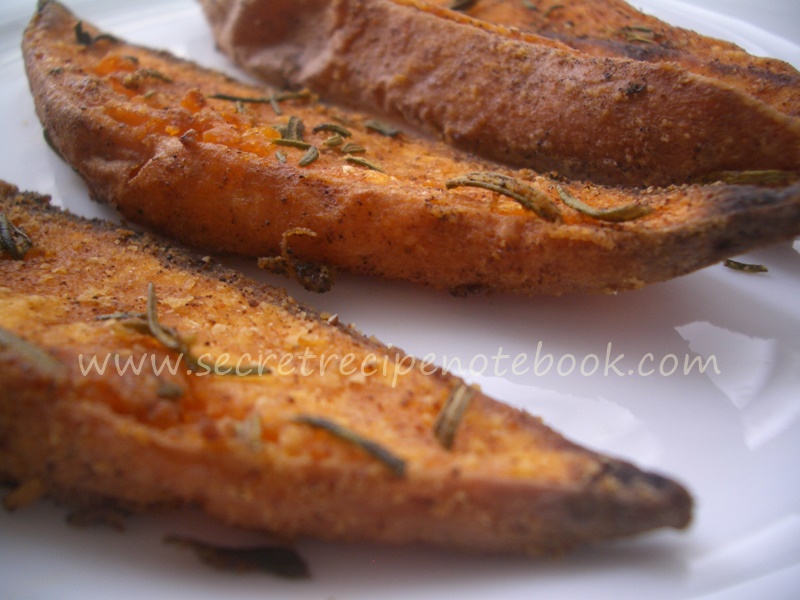 seasoning options for Rosemary Paprika sweet potato wedges
Sweet potato wedges taste great just on their own, but even more delicious with the addition of some sweet paprika. Instead, you can try hot or smoked paprika or swap the paprika for ground cayenne pepper, garlic, or ginger.
Fresh rosemary leaves, full of essential oils, add additional touch to these wedges. Use any other dry herb to accent the flavour - thyme, basil, oregano etc.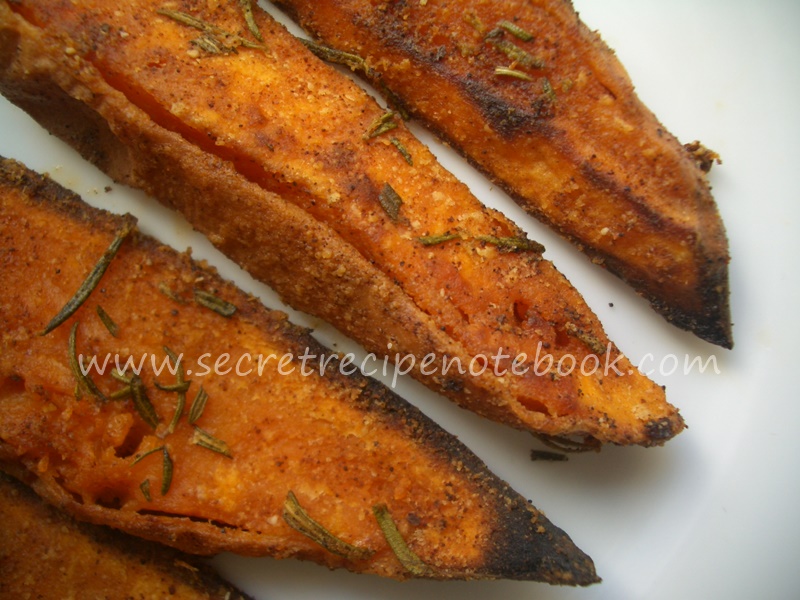 Serving ideas for paprika Rosemary sweet potato wedges
Our rosemary paprika sweet potato wedges are great as a snack on their own but also go really well with almost everything. Serve them with a steak, a homemade burger or grilled chicken breasts. Or maybe with some fish like fried tuna steak! You will love all these combinations.


more snack recipes to try: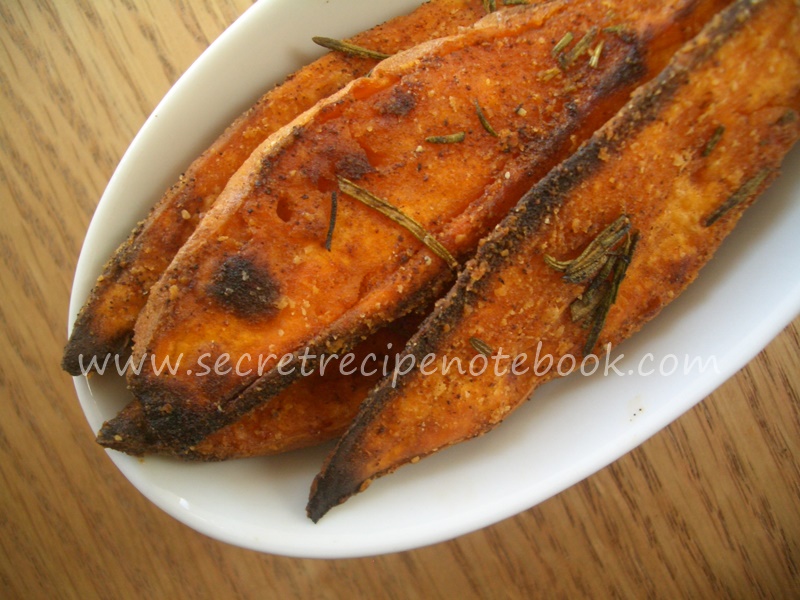 Kitchen essentials for this recipe
Cutting Board | Sharp Knife | Zip-Lock Bag | Medium Bowl | Baking Tray
Rosemary Paprika sweet potato wedges
Recipe
MAKES: 2 servings
COOKS IN: 40 minutes
LEVEL: Easy
INGREDIENTS
300 - 350g sweet potatoes (1 medium sweet potato)
2 tablespoons corn starch
1 teaspoon sweet paprika
3 tablespoons olive oil
2 tablespoons fresh rosemary leaves, chopped
1 pinch of salt
METHOD
Preheat the oven to 200°C (392°F) and cover the baking tray with baking paper.


Wash the sweet potatoes under running water and peel off the skin if you are using non-organic sweet potatoes. On a cutting board cut each sweet potato in half, then halve each half again and continue until your wedges are evenly sized - about 1 - 1.5 cm thick.


Wash wedges in a large bowl of cold water, drain and and dry with paper towels as much as possible.


Place corn starch, sweet paprika into zip-lock bag, add sweet potato wedges, seal the bag and shake until wedges are evenly coated.


Transfer the wedges into a large bowl, drizzle with olive oil and toss well to evenly coat.


Place wedges in a single layer on baking tray leaving some space between each. Sprinkle over with finely chopped rosemary leave on both sides. Then sprinkle a tiny pinch of salt. 


Bake for 15 - 20 minutes. Flip each wedge and continue to bake for another 5 - 10 minutes until crisp from outside and soft in the centre. Turn oven and leave oven door open allowing the wedges to dry out slightly for about 5 minutes.


© Secret Recipe Notebook owns the copyright on all images and text and does not allow for its original recipes and pictures to be reproduced anywhere other than at this site unless authorization is given.
This webpage contains affiliate links, which means that if you purchase anything through these links we will get a small commission at no extra cost to you. Please view the Affiliate disclosure for more information.