almond cheesecake truffles
Candy | Homemade Truffles | No-Bake Recipes
These creamy almond cheesecake truffles are so addictive. They combine nutty almond flavour with zesty freshness of lemons. Everyone will adore these small bites!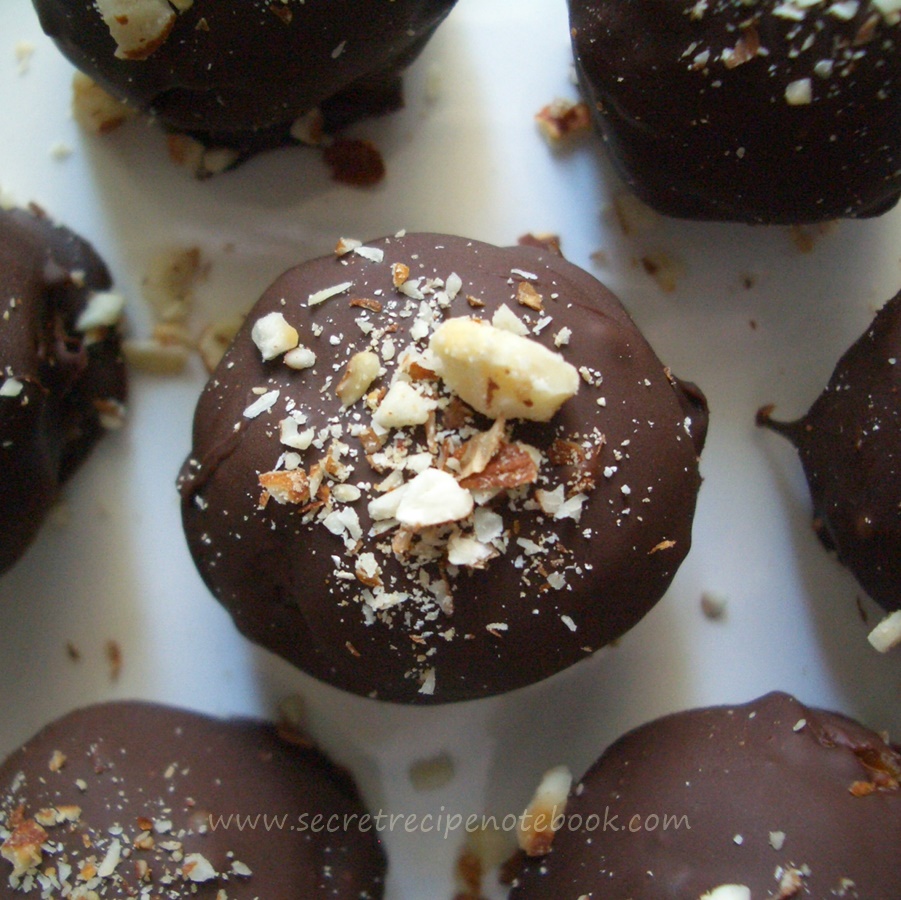 You are going to love these smooth truffles made of cookie crumbs, cream cheese, white chocolate, toasted almonds and a hint of lemon. Dark chocolate coating complement great with the smooth filling made of cream cheese, cookie crumbs, white chocolate and toasted almonds. 
This recipe makes 24 both attractive and delicious truffles which will impress your family and friends. If wrapped in some nice cellophane paper these make an ideal food gift. Let's see what we need for these truffles and how to make them!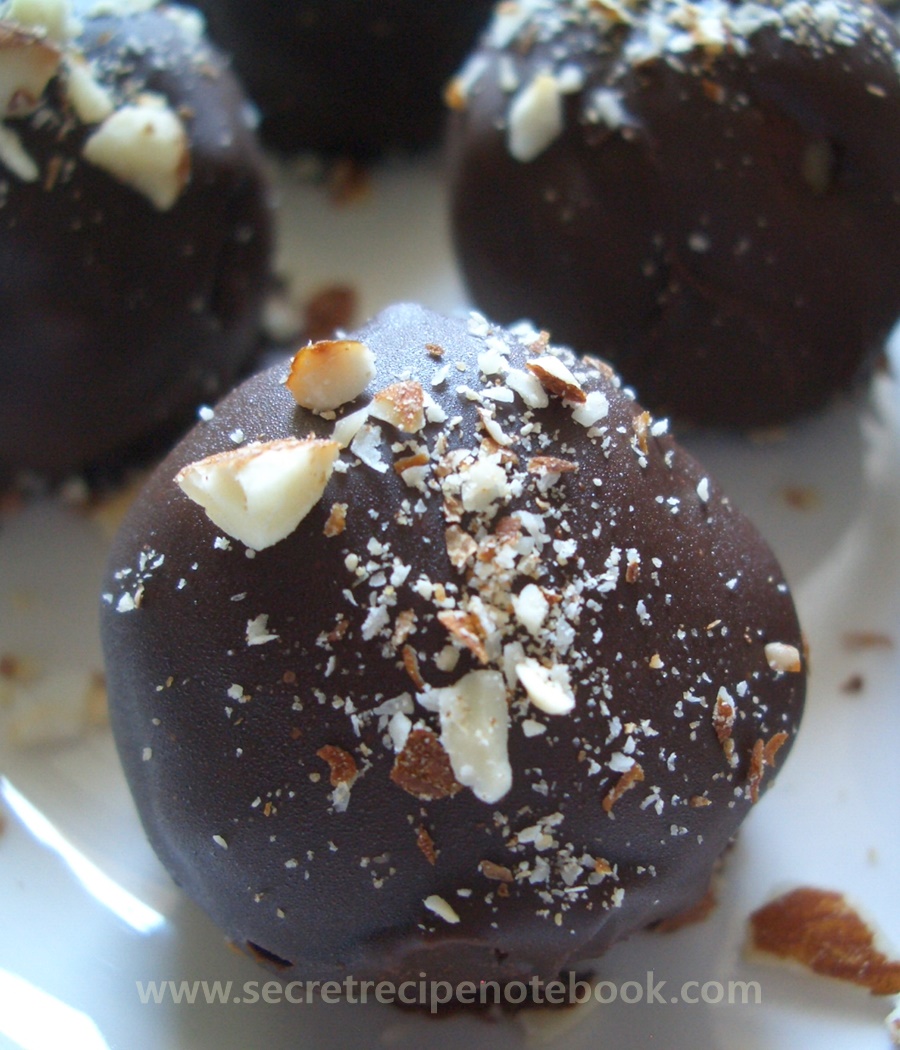 try also these tasty recipes:
how to make almond cheesecake truffles
Making these truffles takes some effort and time but you will be rewarded with amazingly delicious treats. First prepare all the ingredients:
CREAM CHEESE: Take it from the freezer to get to the room temperature and easier blend with rest ingredients.


DIGESTIVE COOKIES: For these truffles we need to turn cookies into fine crumbs. You can do this using a food processor - this is easiest way but you can also place them in a plastic bag and crush with a rolling pin. 



ALMONDS: Toast them in the oven or on the stove until fragrant and lightly brown then process in a food processor until finely chopped. They add some crunch to the truffles and great nutty flavour.


WHITE CHOCOLATE: Broke into smaller pieces and melt in a double boiler. Be careful when melting, as this chocolate burn easily. White chocolate smooth out the filling.


AMARETTO LIQUEUR: Add sweet and subtle almond flavour.


LEMON JUICE and LEMON ZEST: Both adds zesty refreshing flavour to the truffles.

First beat cream cheese and white chocolate in a medium bowl, then add cookie crumbs and toasted almonds and beat until you get homogenous mixture. Add Amaretto, lemon juice and zest and beat again. Our truffle mixture is now ready - but it has to be cooled in the fridge for 30 minutes. Now, roll the mixture into small balls and place in the freezer for 20 minutes. Once the balls are firm they are ready for the final step - dipping into the melted chocolate.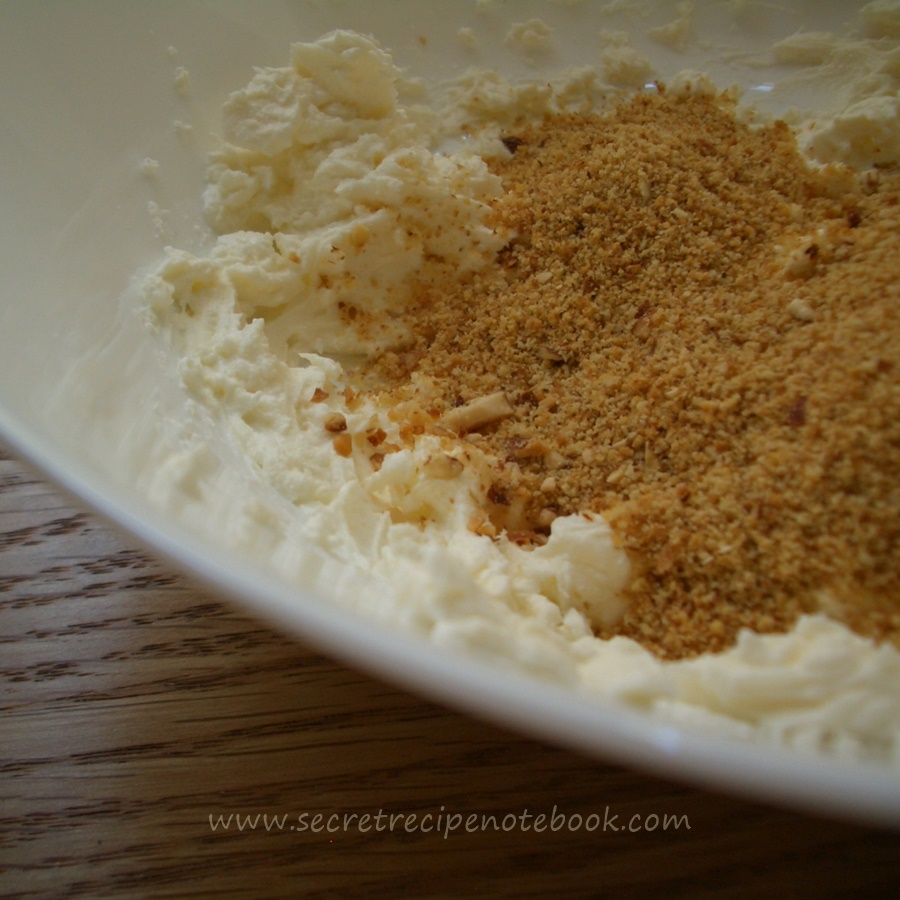 Dipping truffles into melted chocolate
For the coating use quality dark chocolate with at least 55% cocoa solids. Use any brand you are familiar with and usually use in your chocolate desserts. For successful dipping, melt the chocolate in a double boiler until smooth. 
Once it's melted, drop each truffle into the chocolate, swirl all around using a fork, then with a help of another fork pick up truffle, wait until the excess of chocolate to drip off and place truffles on a small tray lined with aluminium foil. If the chocolate becomes too thick, melt again. Sprinkle truffles with some finely chopped almonds and place in the fridge to set.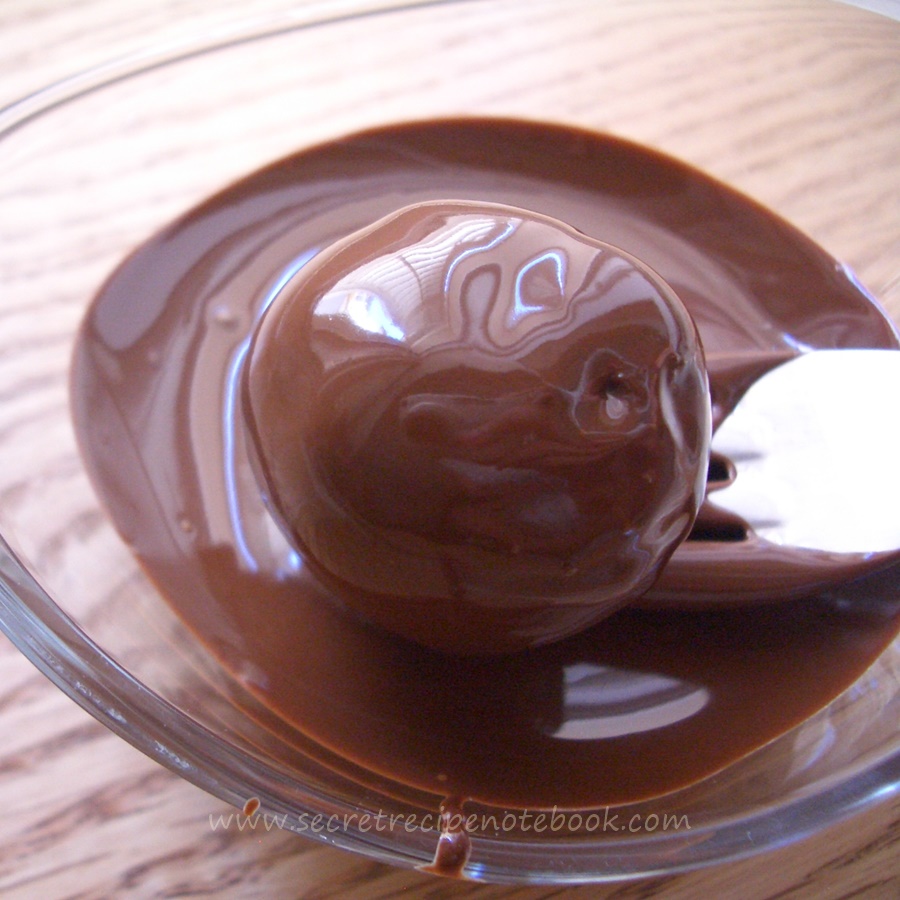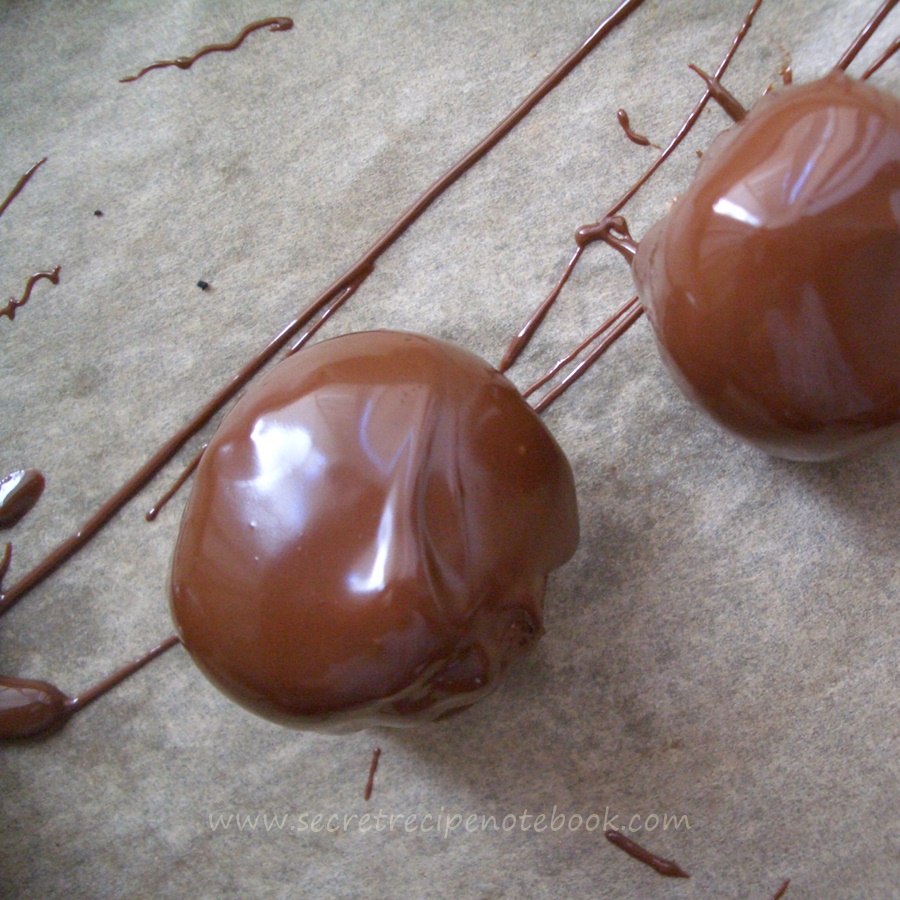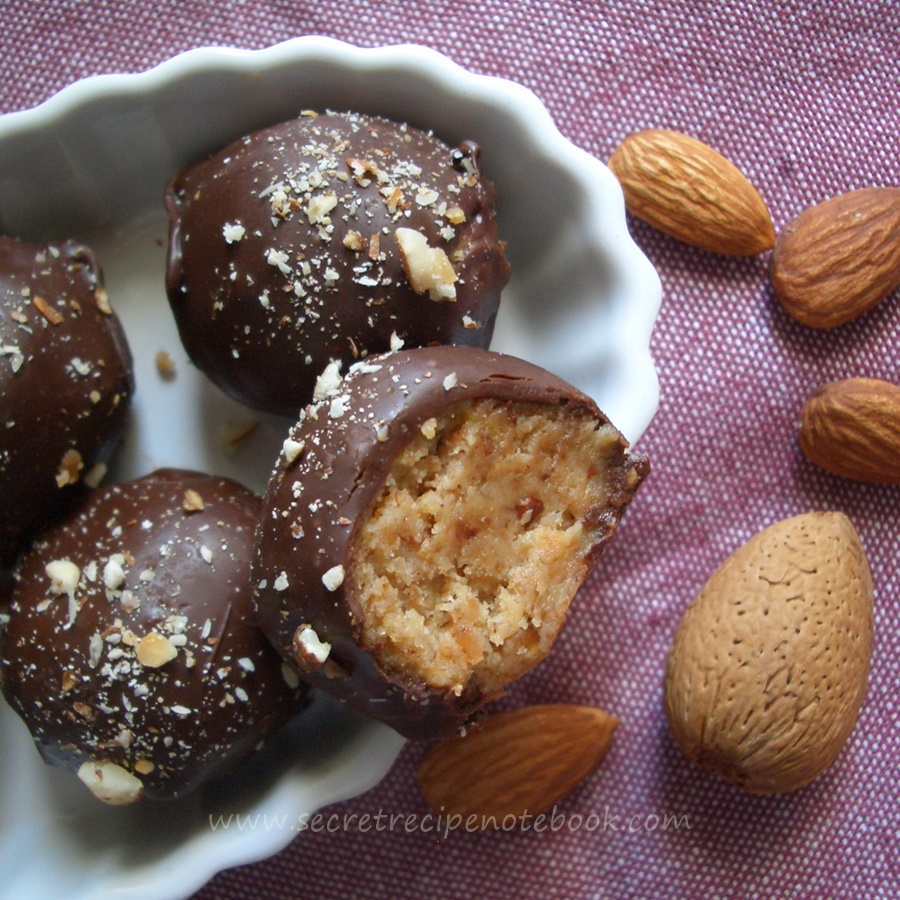 storing almond cheesecake truffles
It's the best to keep the truffles in a storage container between sheets of baking paper and store in the fridge for about 1 week. For the best texture and flavour take out from the fridge 30 minutes before serving. Freeze for up to 2 months, then defrost overnight in the fridge.


Looking for more truffle recipes?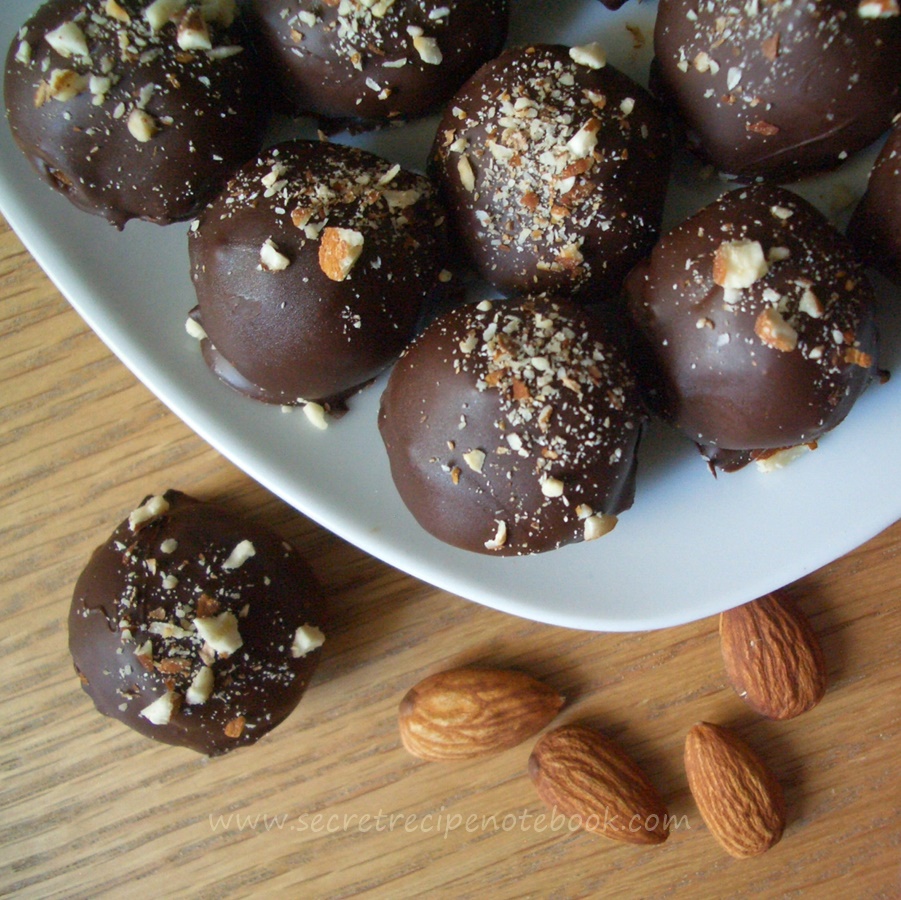 shop kitchen essentials for this recipe
Digital Kitchen Scale | Mixing Bowl | Mini Food Processor | Measuring Spoons | Small Heatproof Bowl | Small Saucepan | Electric Hand Mixer | Small Tray | Aluminium Foil
Almond Cheesecake truffles
SERVES: 24 truffles
COOKS IN: 1 hour plus cooling time
LEVEL: Moderate
INGREDIENTS
For the truffles
160g

digestive cookies

50g (1/3 cup) almonds, toasted
120g (1/2 cup) cream cheese, soften to room temperature
100g (3.5 ounces) white chocolate
30ml (2 tablespoons) Amaretto liqueur
30ml (2 tablespoons) lemon juice
1 tablespoon lemon zest, finely grated
For the coating
200g (7 ounces) dark chocolate (55 - 70% cocoa), broken into smaller pieces
METHOD
Broke the cookies into smaller pieces and blitz in the food processor until you get fine crumbs.


Blitz toasted almonds in the

food processor

unti

l you get fine crumbs.


Broke white chocolate, place in a heatproof bowl and place over a pan of simmering water. Stir until completely melted. Set aside.


Combine in a medium bowl cookie crumbs and toasted chopped almonds (leave some for the decoration).


Using a hand mixer beat the cream cheese in a large bowl for a minute. Add melted white chocolate, Amaretto, lemon zest and juice and beat for another minute. Add half cookie/almond mixture and beat on a low speed until combined. Add the rest and beat again shortly. The mixture should be soft and thick. Place the mixture into the fridge for 30 minutes to firm slightly.


Using a teaspoon, scoop the mixture and roll into small balls. Place them on a small tray lined with aluminium foil. Place in the freezer for about 20 minutes.


For the coating, place dark chocolate into a heatproof bowl and set over a pan of gently simmering water. Stir using a silicon spatula until melted and smooth. Leave for 1 - 2 minutes before dipping truffles.


Take the balls from the freezer and using two forks or a dipping tool dip each into melted chocolate. When lifting the truffles out of the chocolate, excess the chocolate. Place them back on the tray then top with some finely chopped almonds for decoration. Place truffles back to the tray and keep in the fridge before serving.