HOME > DESSERTS > TRUFFLES & CANDY
Easter Egg Truffles
Who doesn't love rich dark chocolate truffles, especially when coated in yummy and colourful white chocolate coating. All this you can find in our Easter egg truffles, which could be an ideal addition to your Easter dessert table.


This webpage contains affiliate links. Please read our disclosure policy.

These Easter egg truffles start with a base of creamy chocolate ganache - made with quality dark chocolate with at least 55% cocoa and heavy whipping cream with a dash of butter and some vanilla bean paste for a special vanilla flavour.

All these is coated into white chocolate coating tinted into pastel Easter colours. The filling is firm enough to roll easily but still smooth and creamy when you enjoy it.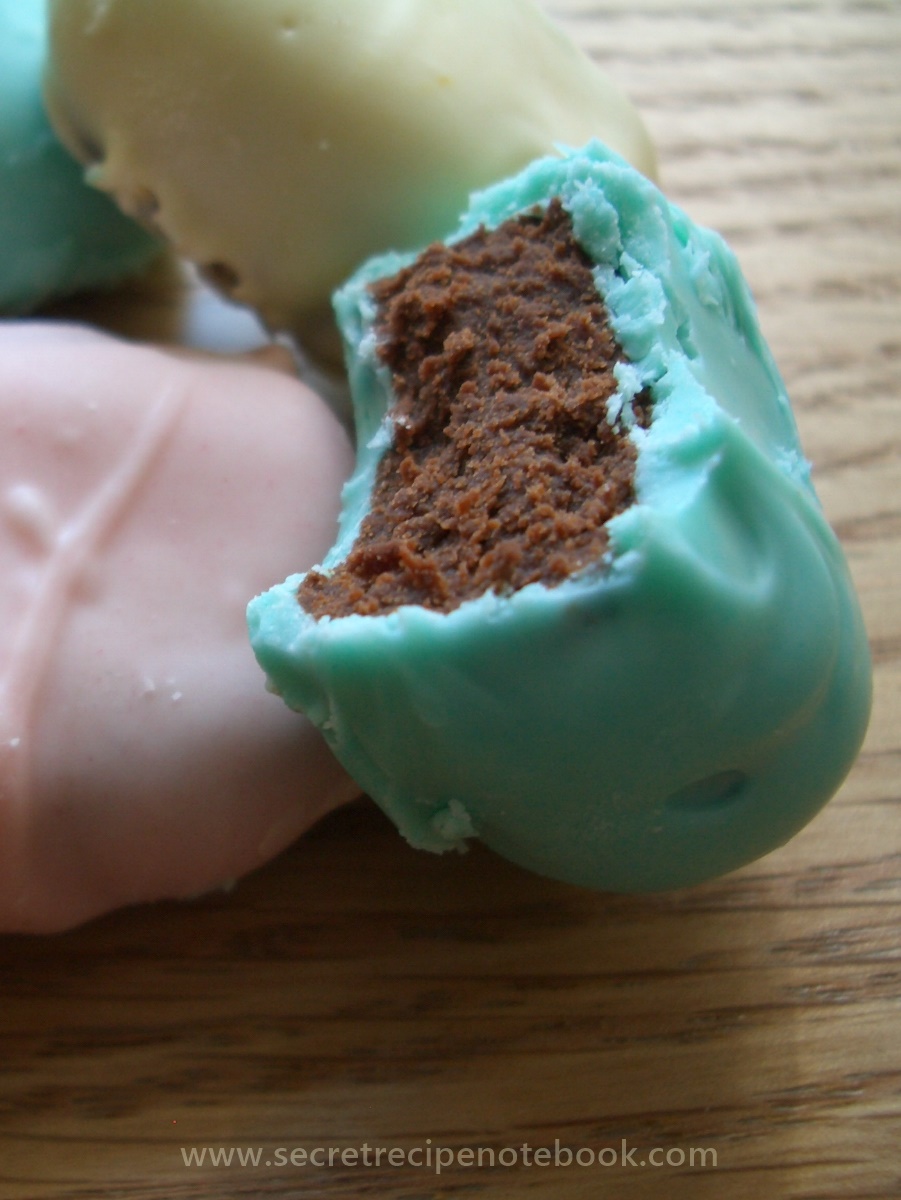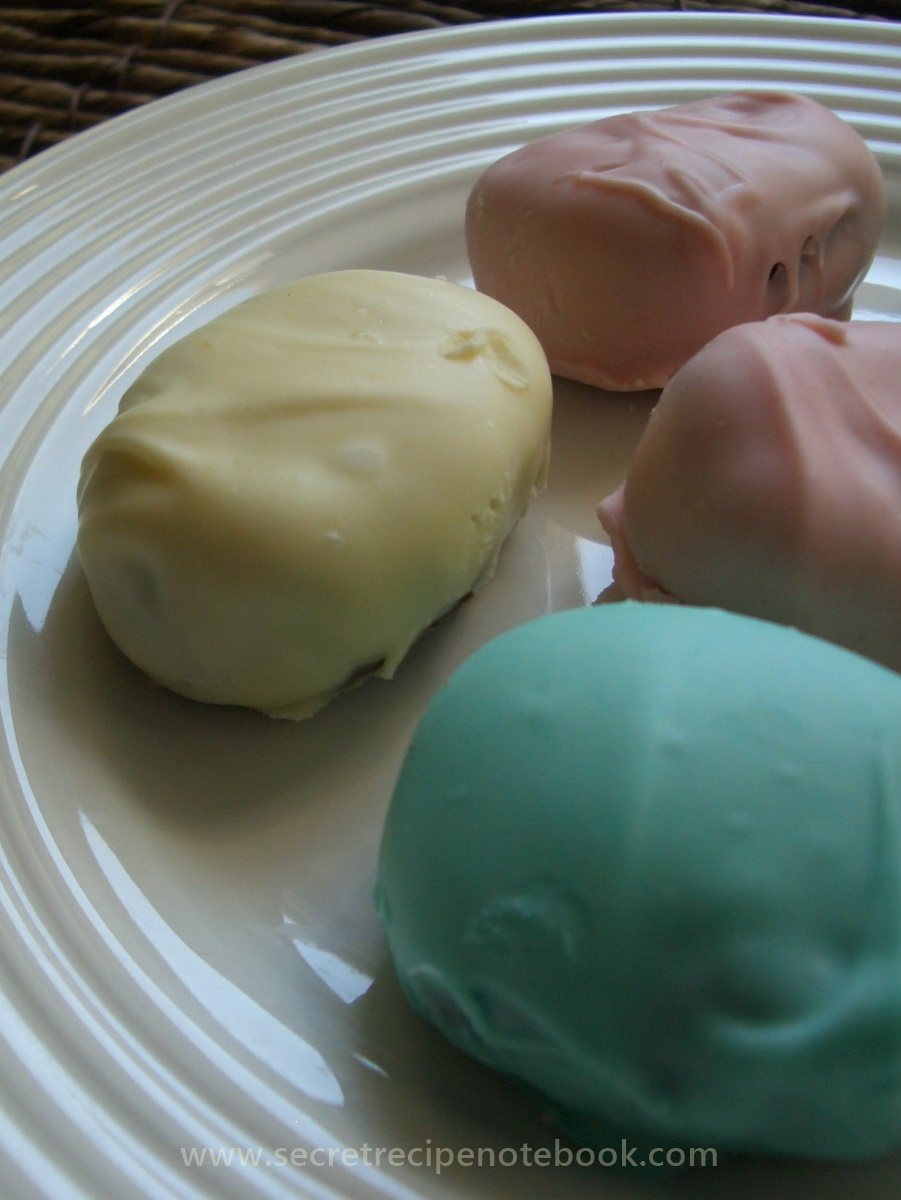 More Easter recipes
you'll love:
How to make Easter egg truffles
Making these truffles start with finely chopping dark chocolate so it's easily and evenly melted (this is best done with sharp kitchen knife). 

Continue with heating together cream and butter to the simmering point then pouring over the chocolate. Stir slowly until the chocolate is melted and the texture is smooth. Don't forget to add a teaspoon of vanilla bean paste, for sweet vanilla flavour.

USEFUL TIP: If the chocolate doesn't melt completely, place the bowl on the pan of simmering water and stir until melted.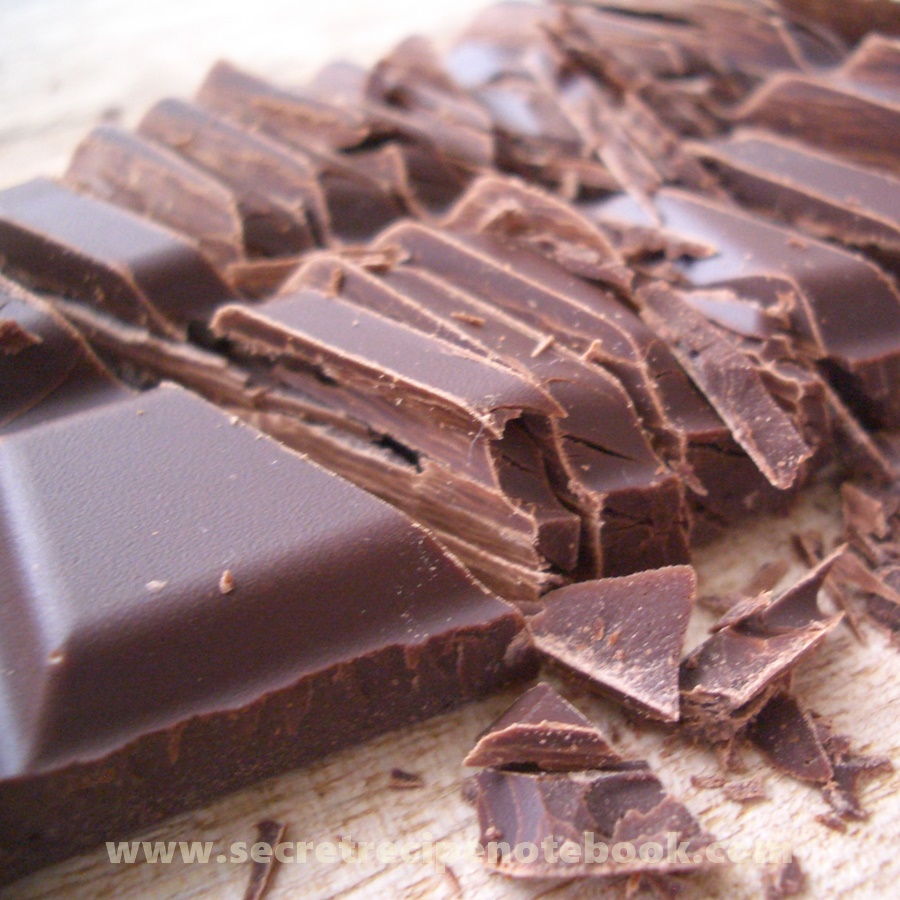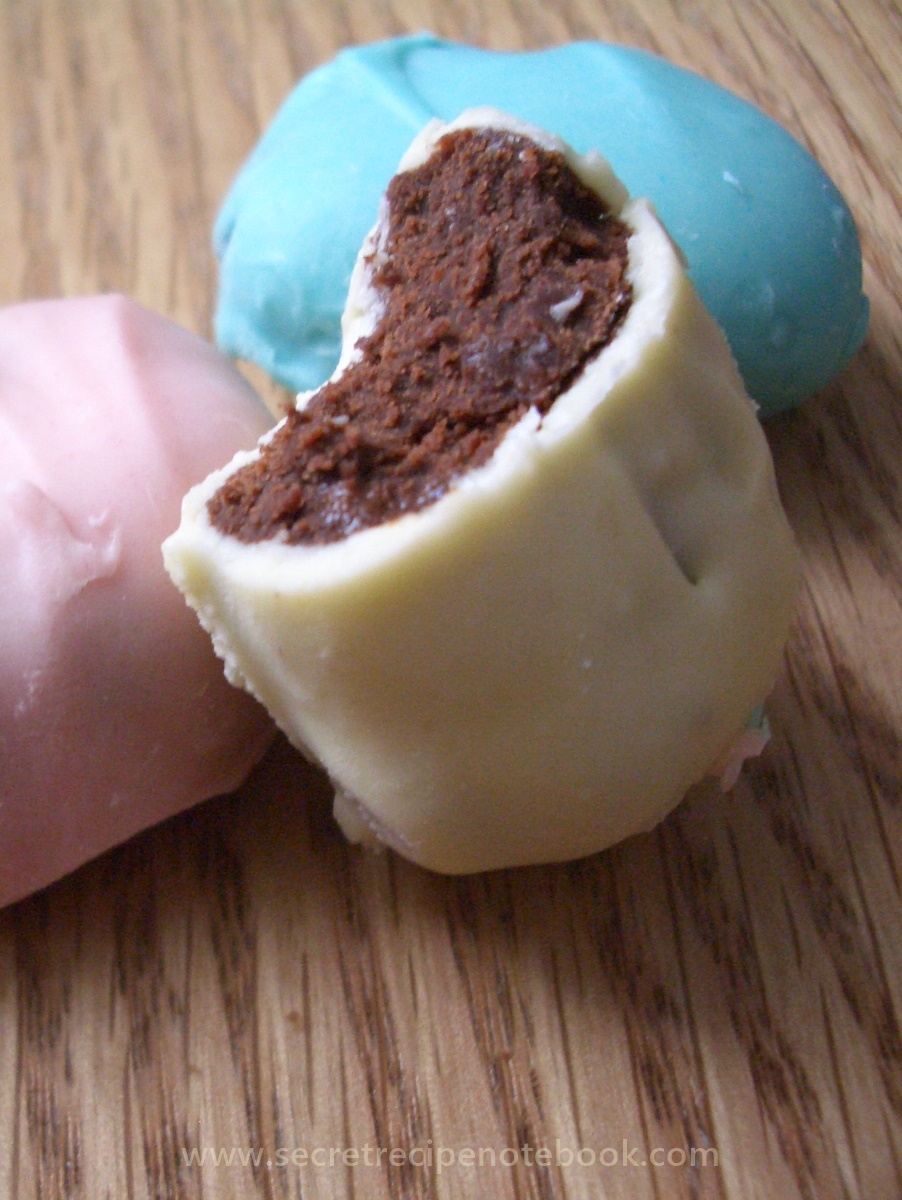 Shaping the truffles comes in two phases
This mixture needs to cool in the fridge until it's not soft enough but ready to be scooped (this will take around 1 hour). Shaping truffles comes in two phases:

First scoop with a teaspoon small mounds, place on the small tray lined with aluminium foil and put in the fridge for 30 minutes. 


Then once they firm up slightly, form egg-shaped truffles with flat bottoms. Now, place them to the freezer for 15 minutes. Once cooled, it will be easy to dip them into the coating.


Making the coating for Easter egg truffles
For coating our truffles we use white chocolate coloured in pastel Easter colours which makes them both delicious and attractive. Stick to GEL FOOD COLOURING - you will need only a few drops of colour and it won't change the texture of the coating. Choose a few pastel colours in pink, yellow, blue and green for instance.

Follow the steps below to make the coating:
Break white chocolate into smaller pieces, place in a heatproof bowl and set over a saucepan gently simmering water. Once melted, divide it into 3 small bowls.


Tint each bowl with different food colouring by adding just 2-3 drops and stirring. To colour our truffles, we used red, yellow and blue colours, but feel free to experiment with other colours and combination of colours.


Dipping truffles into the coating
Take truffles and using two forks dip each into tinted white chocolate. Wait for a few seconds until the excess of coating drop and place truffles on a small tray lined with aluminium foil. Leave them to set at room temperature, then place in the fridge until serving.

USEFUL TIP: Once the coating has set, you might notice a small pool of chocolate at the bottom of your truffles. You can trim them with a small knife to make truffles look better.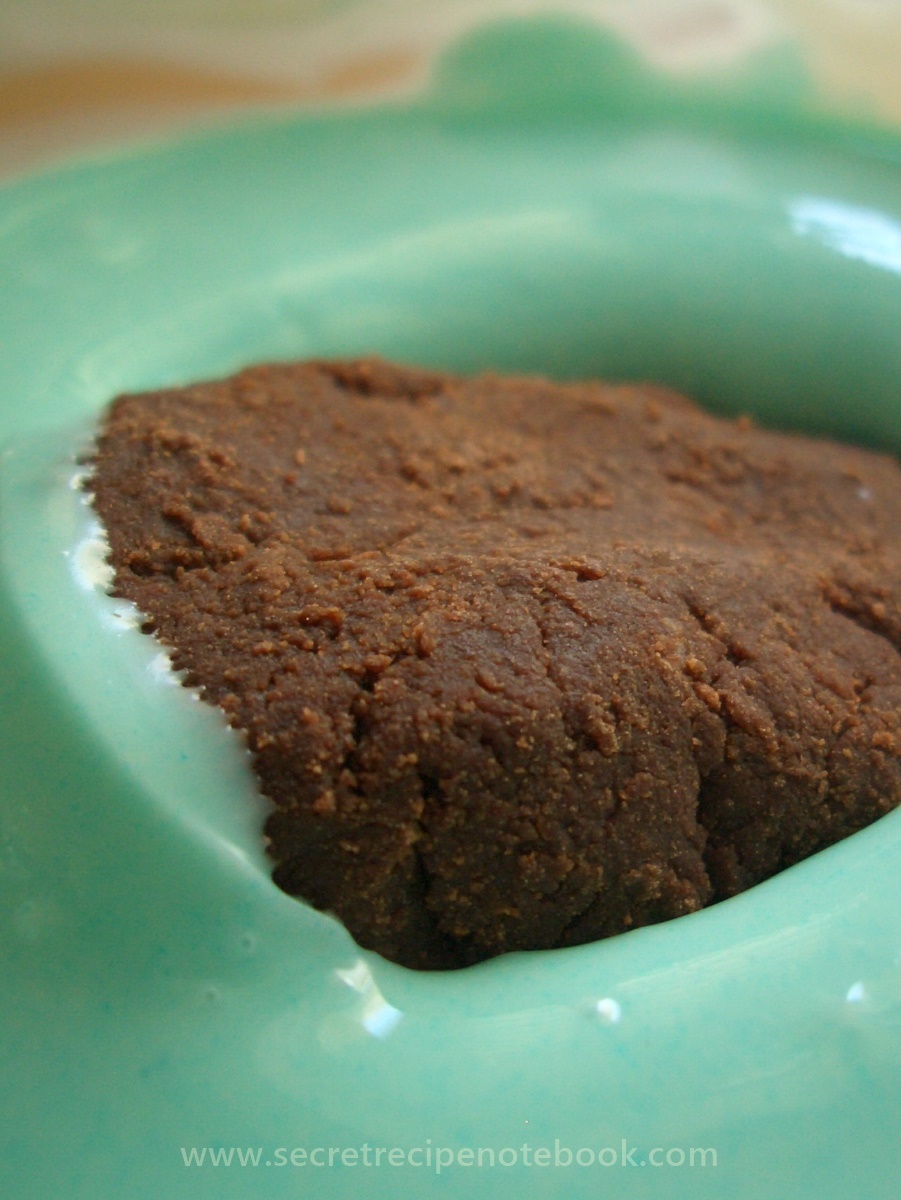 Storing Easter egg truffles
Don't leave your truffles out at room temperature for more than a few hours. Keep them in the fridge up to 1 week in an airtight container. Use a container with a snapping lid that can be sealed properly to keep the flavours form inside the fridge to get into your truffles.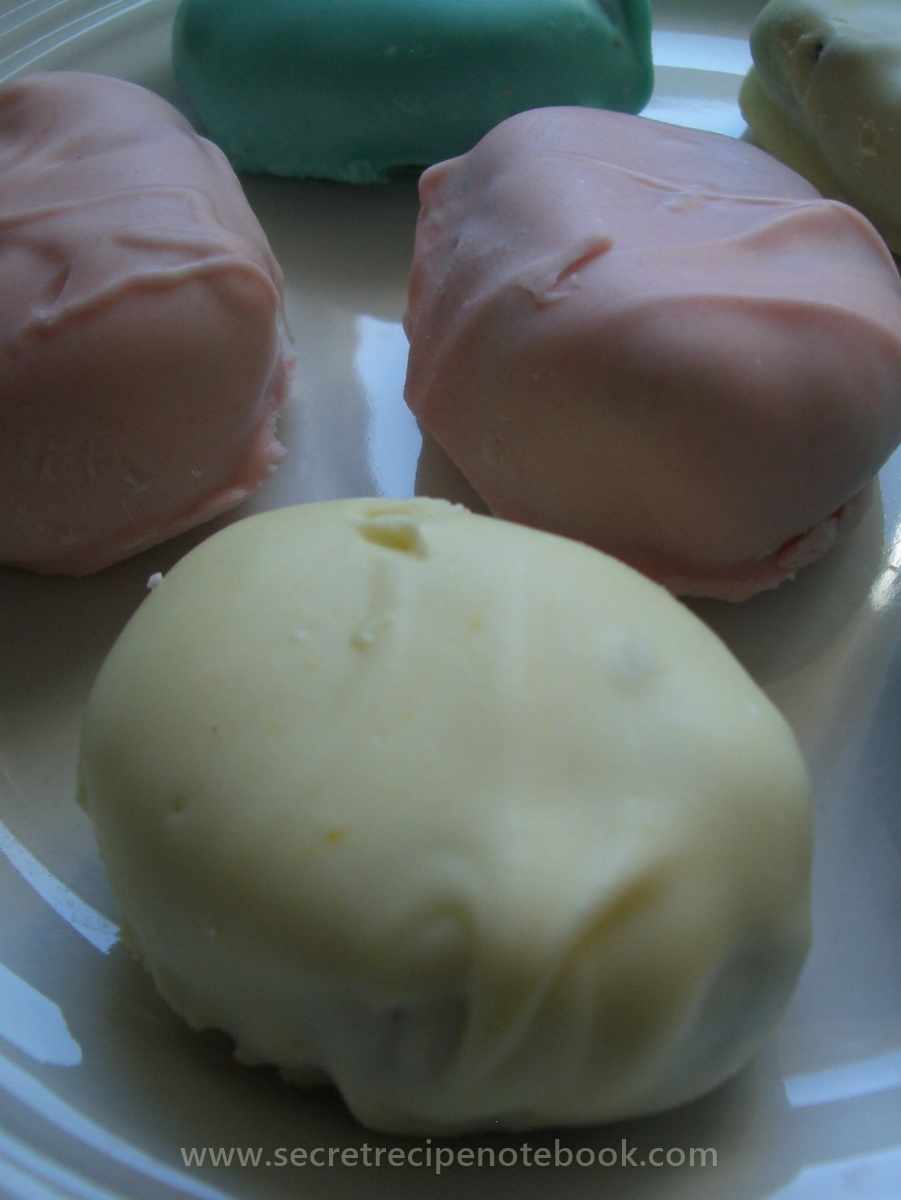 A few of our popular truffle recipes:
Easter Egg Truffles

MAKES: 12 truffles
COOKS IN: 30 minutes plus cooling time
LEVEL: Moderate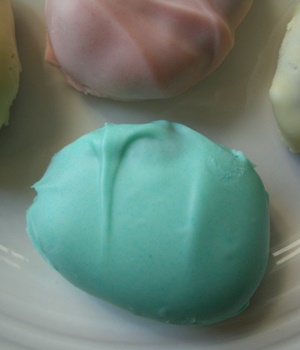 INGREDIENTS
For the truffles
For the coating
200g white chocolate (7 ounces), broken into smaller chunks

gel food colourings

(red, yellow, blue)
METHOD
FOR THE TRUFFLES, place chopped dark chocolate into a heatproof bowl.


Put the cream and butter into a small saucepan and heat gently until the butter melts and the cream reaches simmering point, 30-40 seconds.


Pour over the chopped chocolate. Leave for 2-3 minutes, then stir until you get a smooth texture and chocolate is melted. Add vanilla bean paste and stir. If the chocolate is not melted completely, place the bowl with it over the saucepan of gently simmering water and stir until melted. Cover the chocolate ganache with cling film and place in the fridge for 1 hour until it's ready to scoop.


Use a teaspoon to scoop the mixture, making mounds (of the size of small walnuts) and place them on the small tray lined with aluminium foil. Place back in the fridge for 20-30 minutes.


Roll the mounds into egg-shaped truffles with flatted bottom and place in the freezer for only 15 minutes.
 
FOR THE COATING, place chopped white chocolate in a heatproof bowl over a saucepan of gently simmering water and stir until melted. Make sure the bowl doesn't touch the water.


Divide the melted chocolate into 3 different bowls and add different food colourings to each bowl. Use only a few drops to tint the melted white chocolate. We used blue, yellow and red colours here (we got pink colour by mixing red and yellow).


Dip egg-shaped truffle into the coloured white chocolate and roll around using two forks until evenly coated. Place it back on the tray or plate lined with aluminium foil. Repeat with remaining truffles, alternating between different colours. Coating will firm shortly. Keep them in the fridge until served.


CATEGORIES: Truffles & Candy, No-Bake Desserts, Easter
Chocolate, White Chocolate
We are a participant in the Amazon Services LLC Associates Program, an affiliate advertising program designed to provide a means for us to earn fees by linking to Amazon.com and affiliated sites.