Creamy chocolate chestnut truffles are so attractive. For this recipe you will need only 4 ingredients and you will get a bunch of delicious decadent chocolate truffles.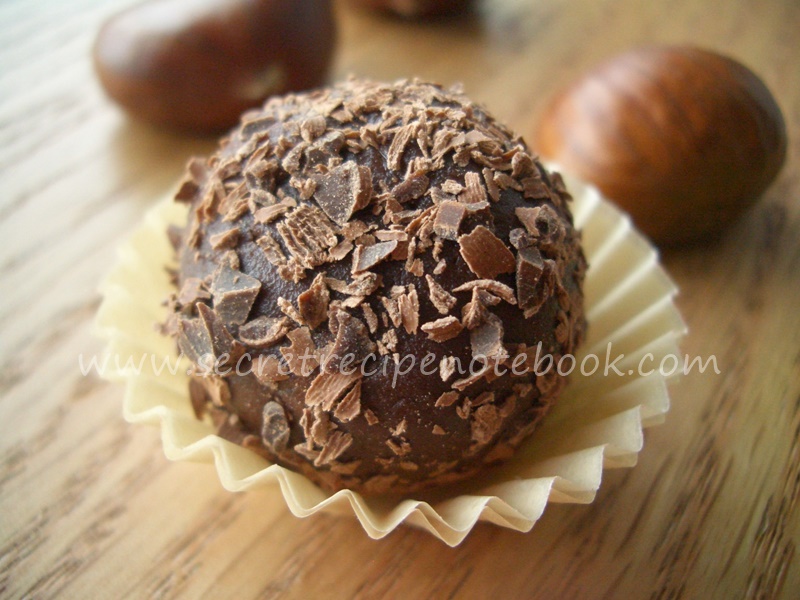 These creamy truffles pair chocolate and chestnut flavours, which results in delicious homemade chocolate truffles. So easy to make these truffles can be a great edible gift for Holidays. Chocolate truffles will satisfy even the most dedicated chocolate lovers, and once tasted will never be forgotten.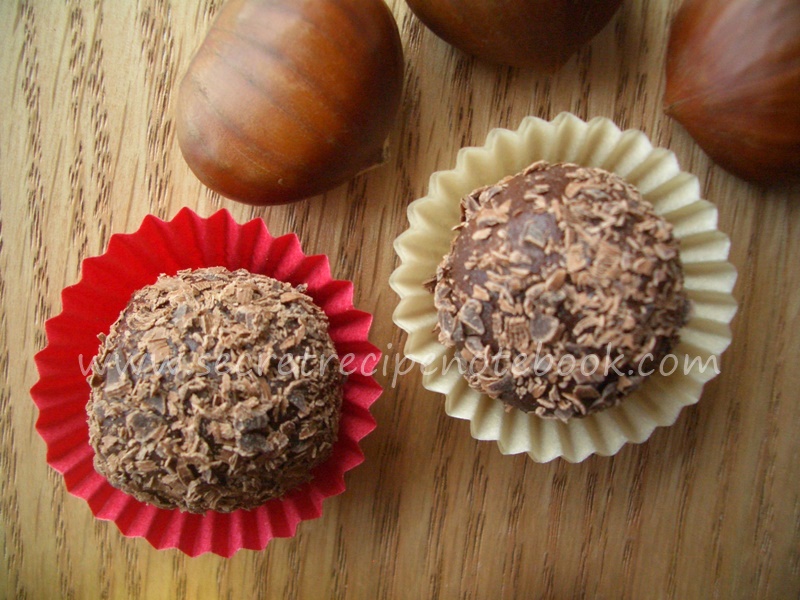 Try also these tasty recipes:
how to make creamy chocolate chestnut truffles
For this truffles you will need only 4 ingredients: quality dark chocolate, whipping cream, Amaretto liqueur plus extra chocolate for coating. Making them is so easy.

First finely chop the chocolate then pour whipping cream over it and stir until you get a smooth texture. Add some Amaretto and chestnut puree and stir. Cool in the fridge for about 1 hour then roll into balls and coat into grated chocolate. And that's it! Your creamy chocolate chestnut truffles are ready to enjoy.


best selling kitchen tools & gadgets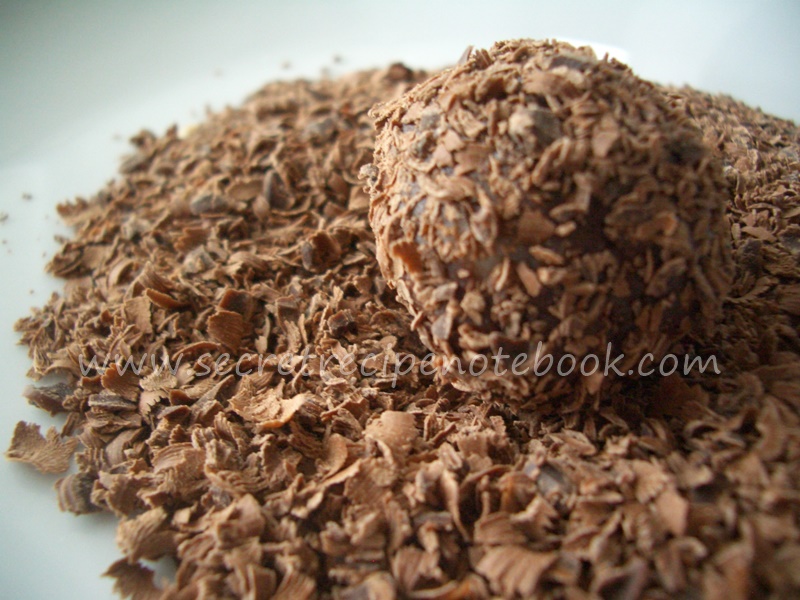 useful tip
When rolling the truffles they may become sticky from the heat of your hands. The mixture become soft, place it in the fridge for 5 minutes and then continue making the truffles.


storing creamy chocolate chestnut truffles
For the best taste and texture, serve the truffles at room temperature. Keep the truffles covered in the fridge for 3 - 4 days. If stored in an airtight container in the fridge, these chocolate chestnut truffles can last for up to 2 weeks.


Looking for more chocolate recipes?
For more chocolate inspiration, take a look at our collection of chocolate recipes. Also check out our selection of other tempting desserts, too.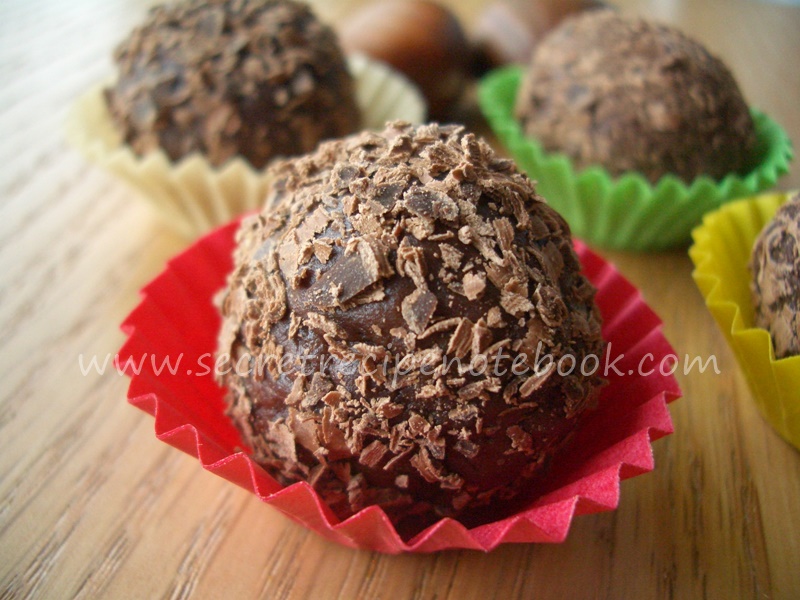 shop Kitchen essentials for this recipe
Digital Kitchen Scale | Wooden Cutting Board | Serrated Knife | Measuring Jug | Small Saucepan | Heatproof Bowl | Small Cookie Scoop | Serving Bowl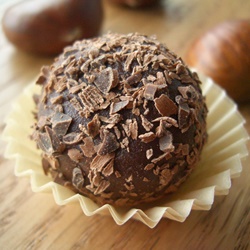 Creamy Chocolate Chestnut Truffles

MAKES: 24 truffles
COOKS IN: 30 minutes plus cooling time
LEVEL: Super easy
INGREDIENTS
200g (7 ounces) dark chocolate (55 - 65% cocoa), finely chopped
100ml (1/3 cup + 1 tbsp) whipping cream (33 - 36% milk fat)

200g sweetened chestnut pur

é

e
1 tablespoon of Amaretto liqueur
40 - 50g dark chocolate, grated (for coating)
METHOD
Finely chop the chocolate and place in a heatproof bowl.


Beat chestnut puree with electric mixer for 1 minute, until creamy.


Gently heat whipping cream until hot but not boiling. Pour over the chocolate and stir until it is melted and you get a smooth texture. Add chestnut purée and Amaretto and stir until completely smooth. Place the mixture in the fridge for 1 hour or until firmly set.


When ready, use a teaspoon or small cookies scoop to make evenly sized balls and roll them between your palms one at a time.


Process dark chocolate in the food processor and place into a shallow bowl. Roll each ball into grated chocolate and place on the tray. Repeat until all are coated. Store in an airtight container in the fridge for up to 1 week.