HOME > DESSERTS > TRUFFLES & CANDY
Creamy Chocolate Chestnut Truffles
If you love chocolate and chestnut combo, then these creamy truffles are just the thing. Made from only 4 ingredients, these truffles will satisfy even the most demanding chocolate lovers.

For more delicious truffle recipes, check our dark chocolate truffles flavoured with Amaretto Liqueur.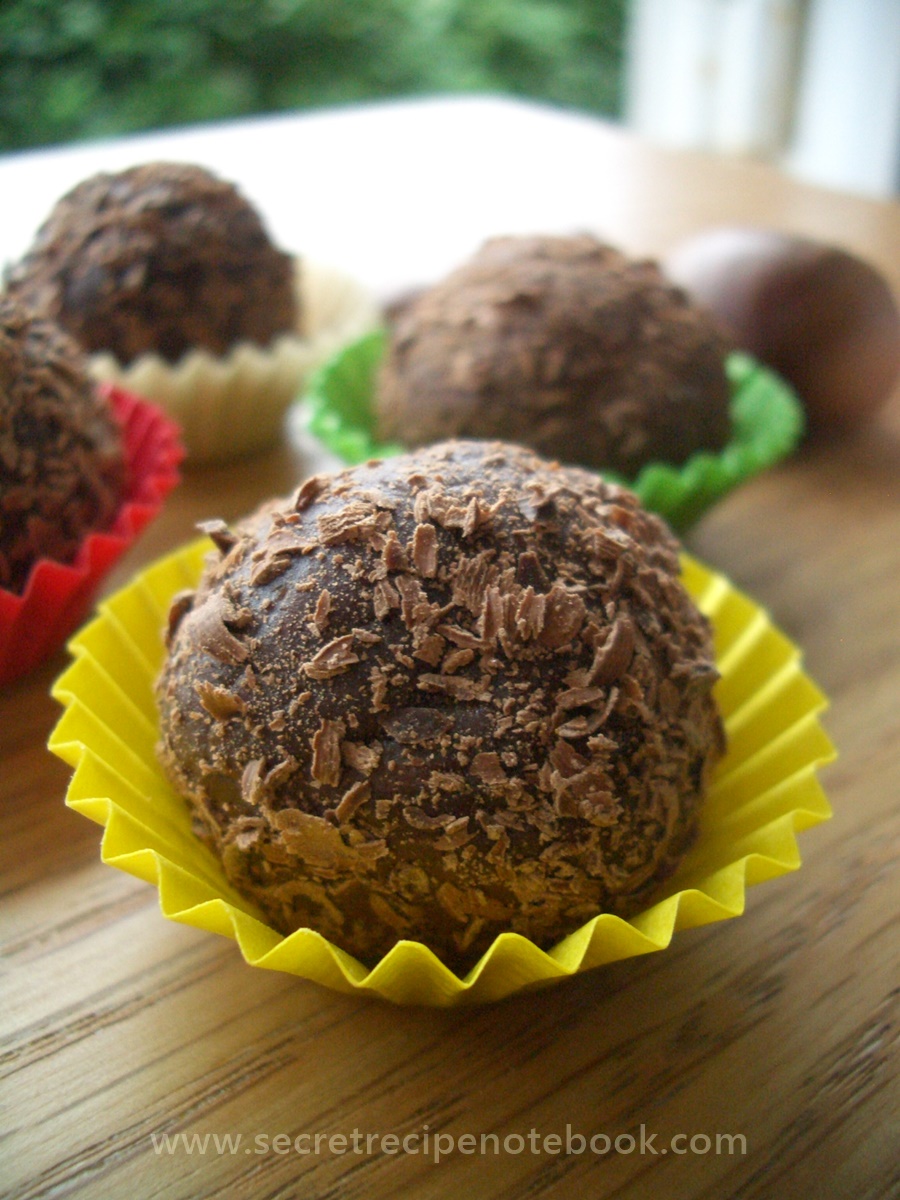 This webpage contains affiliate links. Please read our disclosure policy.

More recipes
you'll want to try:
How to make creamy chocolate chestnut truffles
For these unique truffles you will need: QUALITY DARK CHOCOLATE, HEAVY OR WHIPPING CREAM, AMARETTO and some chocolate shavings for coating them. Use quality dark chocolate with a high percentage of cocoa solids (55-65% cocoa).

We love to use Nestle chocolate bars but feel free to use any other kind of quality dark chocolate (Baker's chocolate, Ghirardelli, Guittard, Lindt, Valrhona) you have on hand.


4 easy steps for making these creamy truffles:
Beat chestnut 

purée

 with electric mixer for 1 minute, until creamy.


Chop finely the chocolate then pour hot whipping cream over it and leave for a few minutes. Stir until you get a smooth and even texture. 


Add chestnut puré

e 

and Amaretto and stir until combined. The mixture need to rest in the fridge for about 1 hour. 


Scoop the mixture with a teaspoon, roll into balls and coat into grated chocolate. And that's it! Your creamy chocolate chestnut truffles are ready for serving.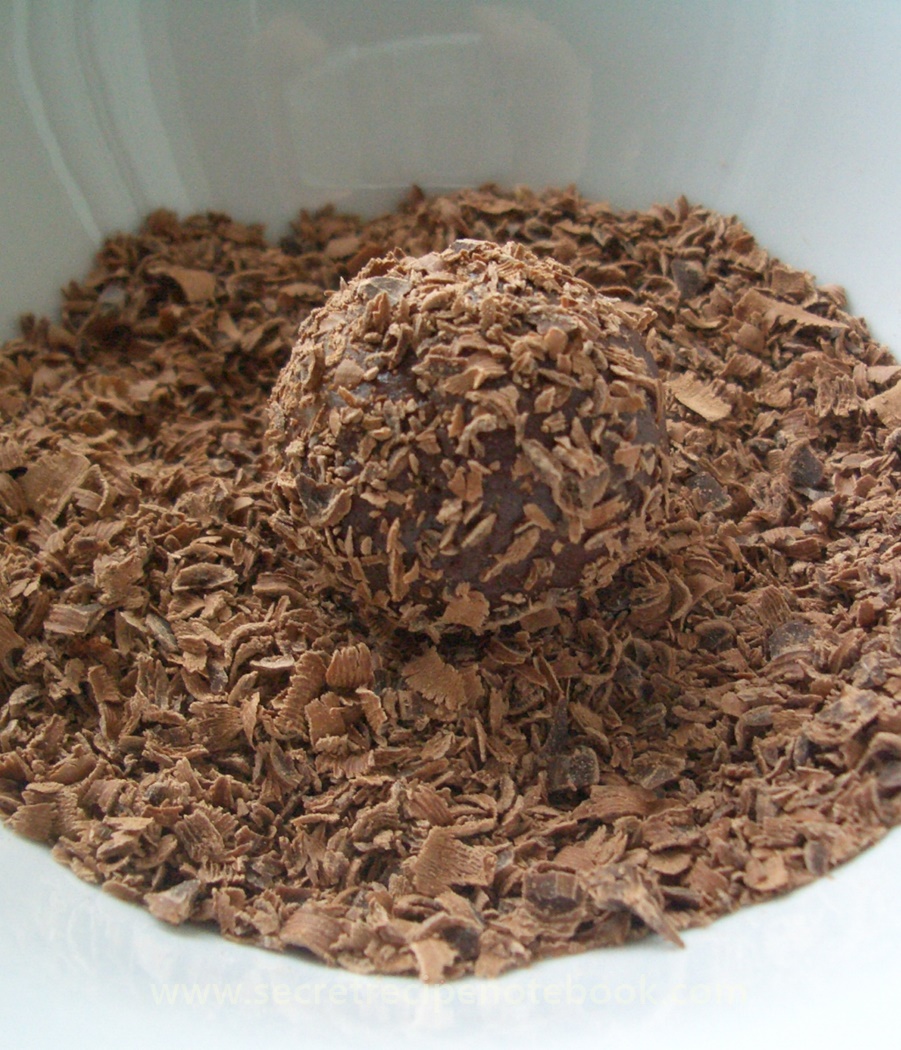 EXTRA TIP! When rolling the truffles they may become sticky from the heat of your hands. If the mixture become too soft, place it in the fridge for 5 minutes then continue making the truffles.


Storing creamy chocolate chestnut truffles
For the best taste and texture, serve the truffles at room temperature. Keep the truffles covered in the fridge for 3-4 days. If stored in an airtight container in the fridge, these chocolate chestnut truffles can last for up to 2 weeks.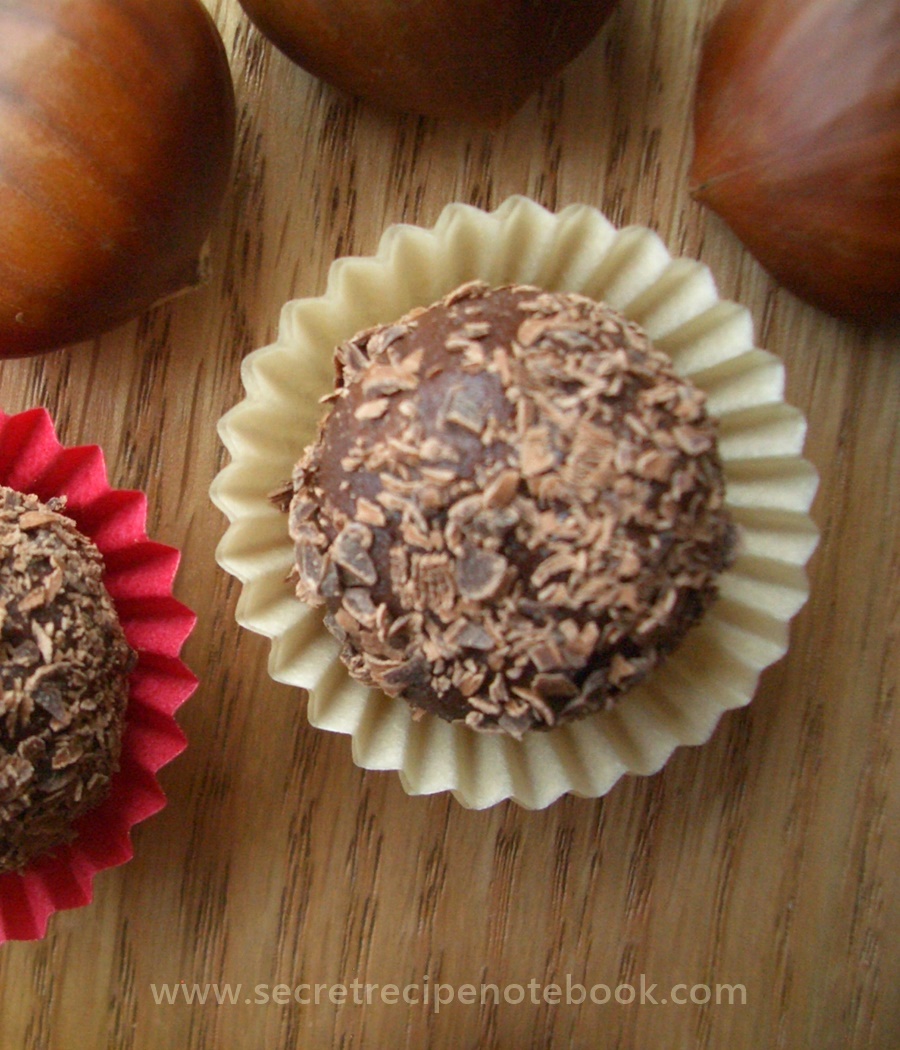 A few of our popular chocolate recipes:
Creamy Chocolate Chestnut Truffles

MAKES: 24 truffles
COOKS IN: 30 minutes plus cooling time
LEVEL: Super easy
Handy equipment:
INGREDIENTS
METHOD
Beat chestnut purée with electric hand mixer for 1 minute, until creamy.



Gently heat whipping cream until hot but not boiling. Pour over the chocolate and stir until it is melted and you get a smooth texture. 





Add chestnut purée and Amaretto and stir until completely smooth. Place the mixture in the fridge for 1 hour or until firmly set.




When ready, use a teaspoon or small cookies scoop to make evenly sized balls and roll them between your palms one at a time.



Place the grated chocolate into a shallow bowl. Roll each truffle into it and place on the tray. Repeat until all are coated. Store in an airtight container in the fridge for up to 1 week.




CATEGORIES: Truffles & Candy, No-Bake Desserts, Quick & Easy,
Chocolate
We are a participant in the Amazon Services LLC Associates Program, an affiliate advertising program designed to provide a means for us to earn fees by linking to Amazon.com and affiliated sites.