Everyone loves these rich chocolatey cakes made in only 30 minutes. This version is enriched with toasted hazelnuts and are ideal served with a scoop of vanilla ice-cream.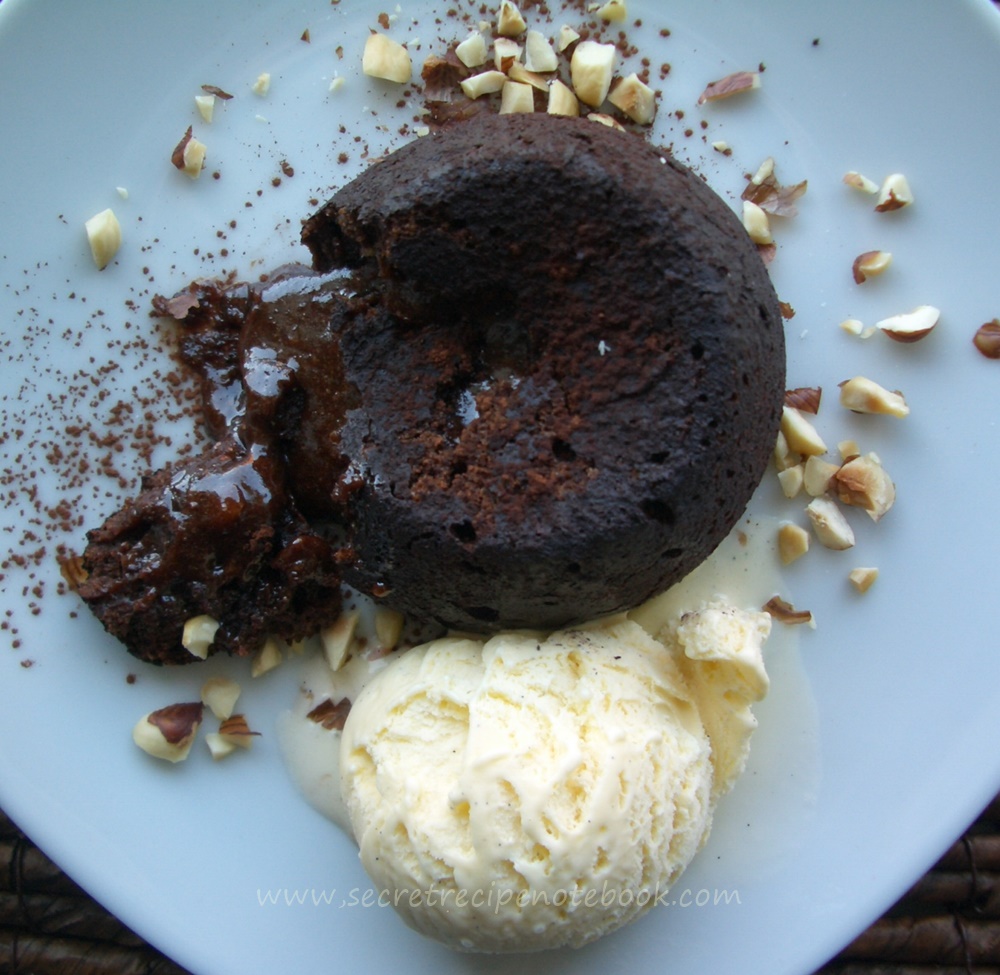 Chocolate lava cakes are so irresistible as they are cakey on the outside with warm dark chocolate sauce flowing through the middle. This recipe is actually quite easy to make and ready in under an hour.

You will be amazed how easy they can be whipped up with only a handful of simple ingredients including good quality dark chocolate. These are enriched with ground toasted hazelnuts which makes these chocolate lava cakes extra delicious.

This recipe takes only 30 minutes which makes it ideal for any occasion. These lava cakes are also ideal for making ahead. Why not to try our gluten-free version of chocolate lava cake, also delicious.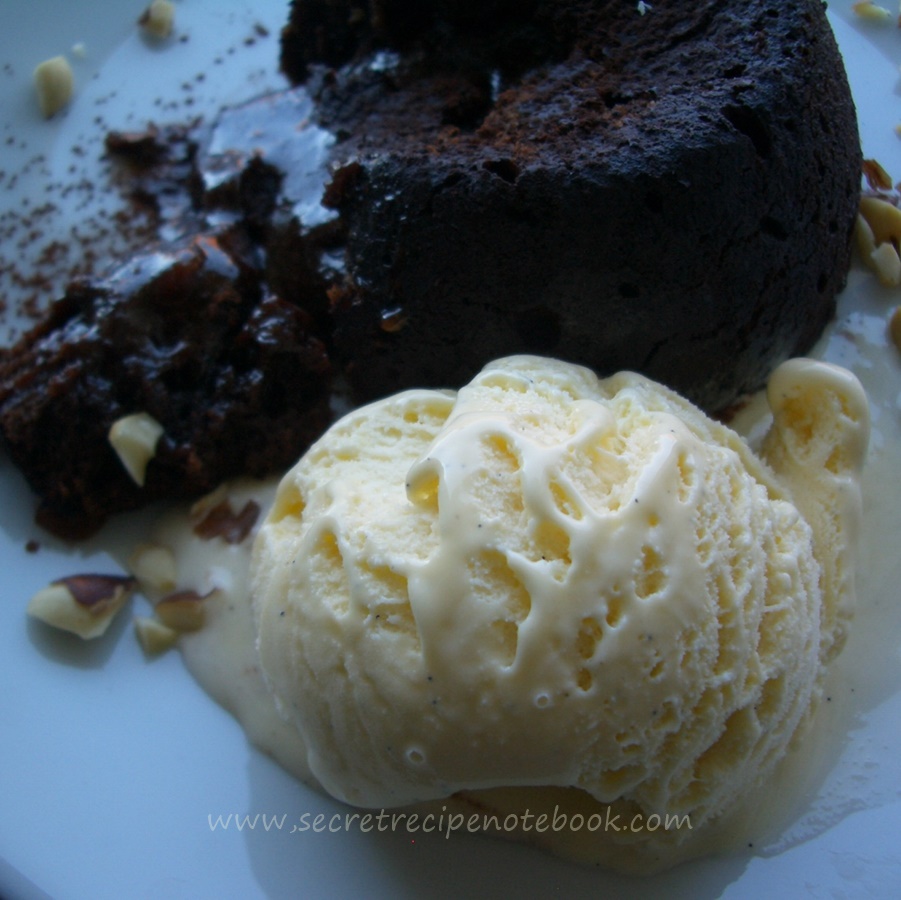 These indulgent little lava cakes are perfect for a dinner party. Lava cakes are rich chocolate cake and chocolate sauce all in one, and they are surprisingly easy to make in under an hour. If you like to plan ahead, you can prepare the batter a day in advance, refrigerate it, then pop the cake into the oven when you are ready for dessert. Be sure to use chopped chocolate bars rather than chocolate chips here.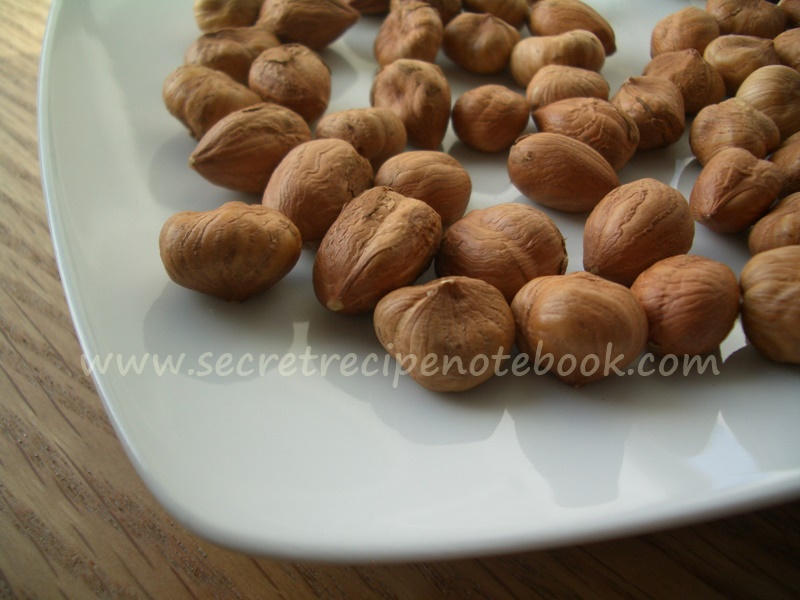 how to make chocolate hazelnut Lava Cake
The batter for these gooey chocolate cakes is made easily and quickly once you have ready all the ingredients.

First toast hazelnuts and ground them finely. You will also need EGGS, DEMERARA SUGAR, SALT, QUALITY DARK CHOCOLATE, FLOUR, COCOA POWDER and BUTTER. We use demerara sugar for these cakes which adds a moist touch to the cakes. However, you can use whichever sugar you like - caster, granulated, muscovado or other brown sugar.


making the batter for chocolate hazelnut Lava Cake
The recipe start with melting chocolate and butter over a double boiler. We recommend using a quality dark chocolate brand with at least 60% cocoa. 
Continue with beating eggs, sugar and salt for a few minutes. Pour chocolate mixture into the eggs then fold flour and cocoa powder. Do this gently using silicon spatula. In the end add ground hazelnuts and stir until just combined. Your mixture is ready to be baked and turned into yummy chocolate lava cake.


which moulds to use for these lava cakes
Before making the batter you should prepare a set of pudding moulds or porcelain ramekins.  We used these small pudding moulds perfect for single-serve lava cakes. Moulds we use are quite small but these cakes are super rich and one of these is enough to satisfy the most demanding chocolate lover. This batter is enough for 4 fondants.

I highly recommend using ramekins for these lava cakes. Here are the 6-ounce ramekins I use and recommend. They're the perfect size for these single-serve lava cakes.

So, first melt some butter and brush all over the inside of each pudding moulds. Add spoonful of cocoa powder and tilt the mould until the cocoa completely coats the bottom and sides. Keep them in the fridge until the batter is ready. This preparation helps the baked fondants release easily from the moulds onto the serving plates once baked.

If you don't have any pudding moulds, you could use small porcelain ramekins instead and prepare them in the same way as pudding moulds.


baking chocolate hazelnut Lava Cakes
The only tricky part of this recipe is knowing when to take lava cakes out of the oven. 30 seconds too long and they turn into dry cake instead of gooey chocolate treat. 
Baking time can be anywhere from 5 - 8 minutes - depending on your oven and the size of your moulds. Fondants are ready when sides are slightly firm but the center is soft and still wobbly when you shake them.

We suggest you to test with baking one lava cake to check the right timing, before putting them all. This way you will have perfect chocolate fondants with amazing gooey chocolate centers.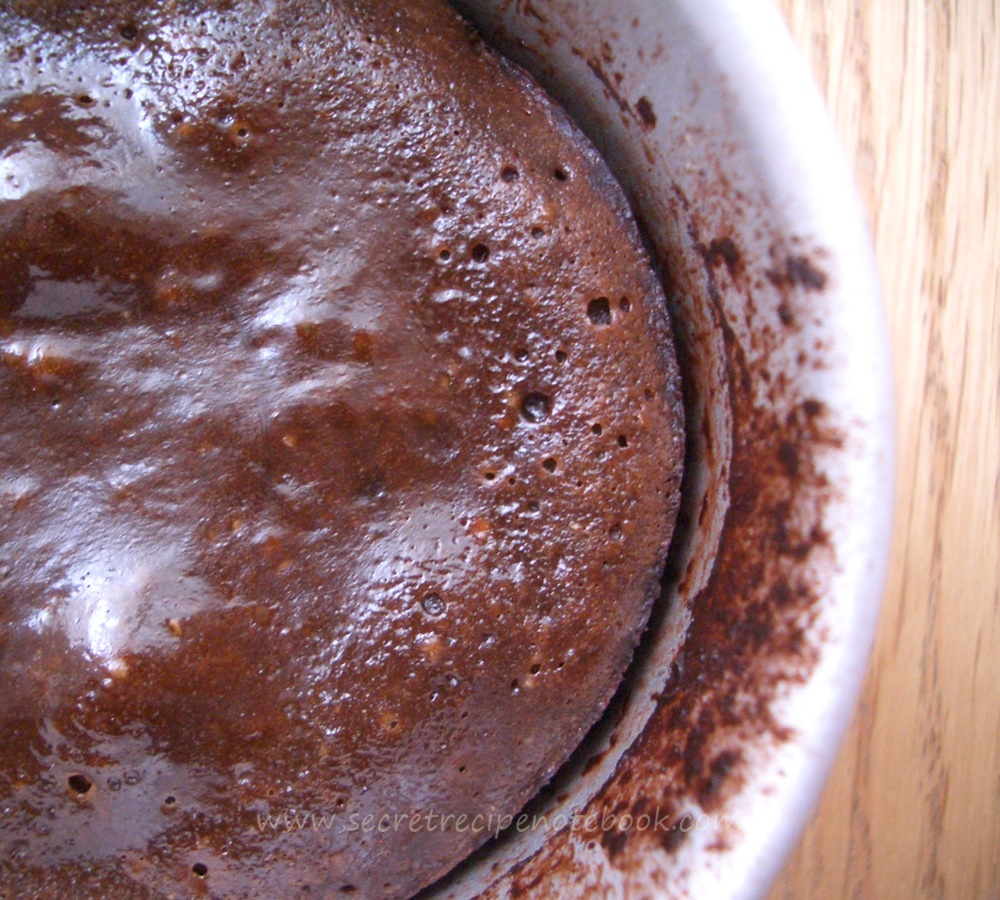 making ahead chocolate hazelnut fondant
You can make ahead the batter for chocolate fondants and keep it in the fridge for up to 24 hours. You can also divide the batter between moulds, freeze them for up to 1 month. To bake from frozen add an extra 4 - 5 minutes to the baking time.

If you don't want to bake these puddings right away, you can cover the ramekins tightly with cling film and refrigerate for up to 2 days (make sure the batter is at room temperature before you finally bake it). Alternatively you can freeze the batter for longer.


best selling kitchen tools & gadgets
looking for more chocolate desserts?
For more chocolate inspiration, take a look at our collection of chocolate recipes. Also check out our selection of other tempting desserts, too.

shop kitchen essentials for this recipe
Digital Kitchen Scale | Saucepan | Glass Bowls | Silicon Spatula | Baking Tray | Baking Paper Sheet | Nut Grinder | Electric Hand Mixer | Pudding Moulds
Chocolate hazelnut Lava Cake
recipe
SERVES: 4 small lava cakes
COOKS IN: 30 minutes
LEVEL: Easy
INGREDIENTS
METHOD
Preheat the oven to 160°C (320°F). Arrange the hazelnuts in a single layer on baking tray lined with baking paper and toast for about 8 - 10 minutes, stirring them every 2 - 3 minutes. They are done when they are fragrant and their skin cracked. 


Remove from the oven and rub them in kitchen towel until the skin comes off. Cool nuts completely then blitz 60g in the food processor until finely ground while the rest chop coarsely o a cutting board. Set aside. Rise the oven temperature to 180 C.


Melt small piece of butter and brush generously the insides of 4 individual pudding moulds and dust with cocoa powder. Tilt and rotate to coat the bottom and sides evenly. Tap out any excess. Chill the moulds in the fridge for 10 minutes. Place in the fridge while you prepare the fondant mixture.


Place chocolate and butter in a bowl set over a pan of simmering water. Stir until the chocolate has melted, add Amaretto and then set aside to cool.


Beat the eggs, sugar and salt using an electric hand mixer in a large bowl until pale and thick.


Add melted chocolate to the eggs, then fold in gently flour and cocoa powder using a spatula. Add ground hazelnuts and stir to combine.


Divide the mixture among pudding moulds filling each 3/4 full and bake in the preheated oven for 6 - 8 minutes. The centres should still be runny. 


Take the tray from the oven and leave fondants to cool for 1 - 2 minutes. Run a knife around the edges of the dishes then using kitchen towel gently turn over the fondant on the serving plate. Serve straight away with a scoop of vanilla ice-cream.