Simple vanilla ice-cream made of egg custard and flavoured with vanilla bean paste. Easy and delicious summer treat! No ice-cream maker required!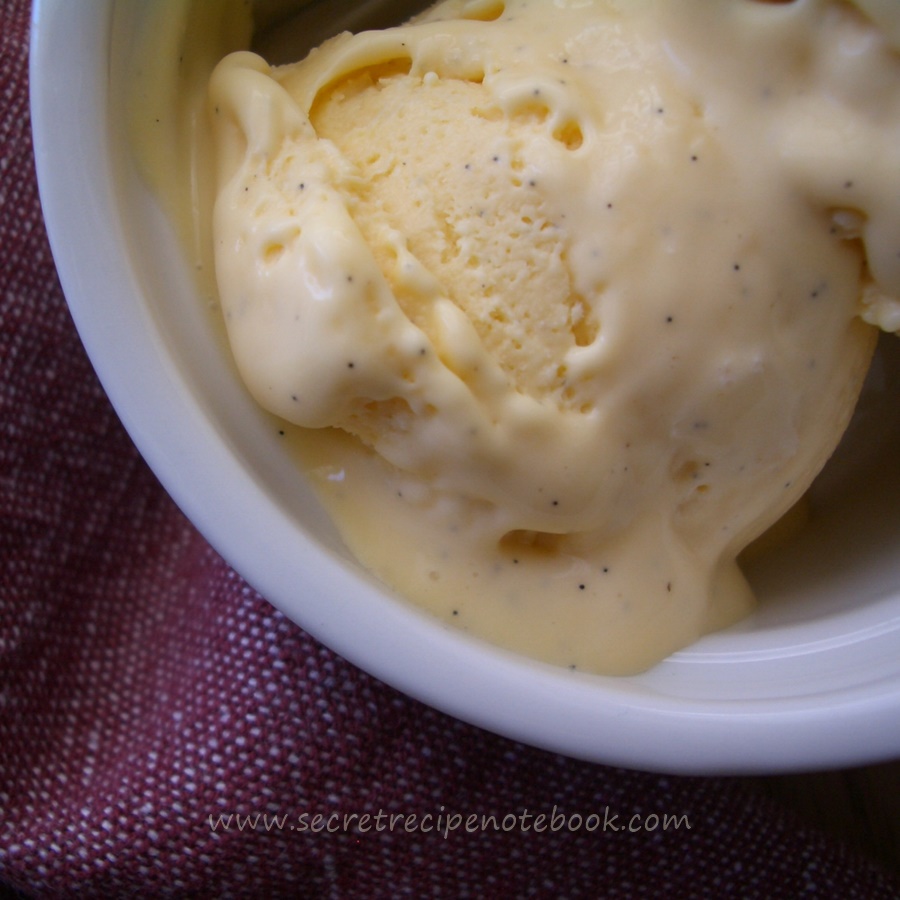 You will love this simple vanilla ice-cream, made from egg custard and flavour with sweet vanilla paste. For this recipe you DON'T NEED ice-cream maker which makes them easy summer treat easily made at home. These vanilla ice-cream can become ideal summer treat topped with some chocolate or caramel sauce, sprinkled with toasted nuts.

This vanilla ice-cream recipe features only a few simple ingredients and is easily done. You just need to count onto time ice-cream needs to freeze. That's why it's the best to make this ice-cream a day before you need it and keep in the freezer.

We love to serve a scoop of creamy vanilla ice-cream with our chocolate hazelnut lava cake or fudgy hazelnut brownies.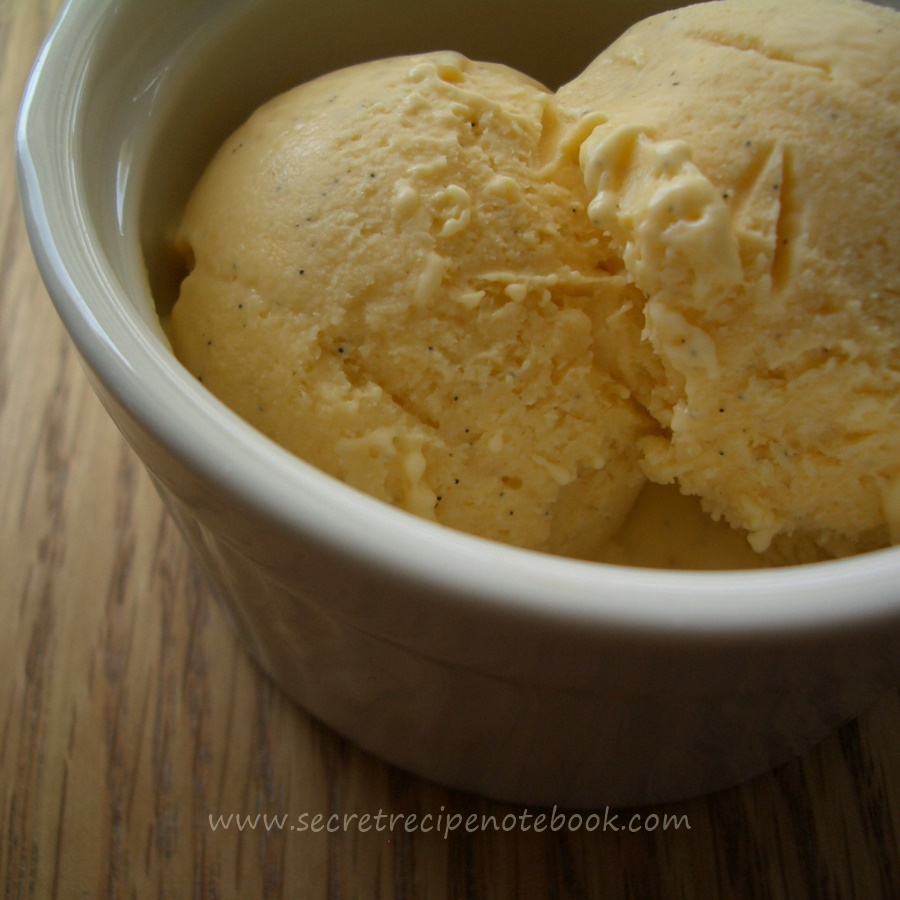 try also these tasty recipes:
Ingredients you'll need for this vanilla ice-cream
For this simple vanilla ice-cream you will need:

WHIPPING CREAM: use heavy whipping cream with at least 33% milk fat
EGG YOLKS: we use egg yolks only which makes the ice-cream creamy
CASTER SUGAR: it dissolves easily
VANILLA BEAN PASTE: if using vanilla bean add it to the whipping cream while warming then discard. If using vanilla bean paste stir it once the ice-cream is cooked.


how to make vanilla ice-cream
Start making ice-cream with beating the eggs yolks with sugar until the mixture is pale and thick. Heat the cream with vanilla bean bringing just to a boil. Remove from the heat and leave for 10 minutes then discard the vanilla bean.
Slowly and in a steady stream pour the cream into egg mixture, while whisking the egg mixture. Now, pour the mixture back to the saucepan and cook on a low heat whisking continuously. Once the mixture is slightly thick remove from the heat. If using vanilla bean paste, add it at this point.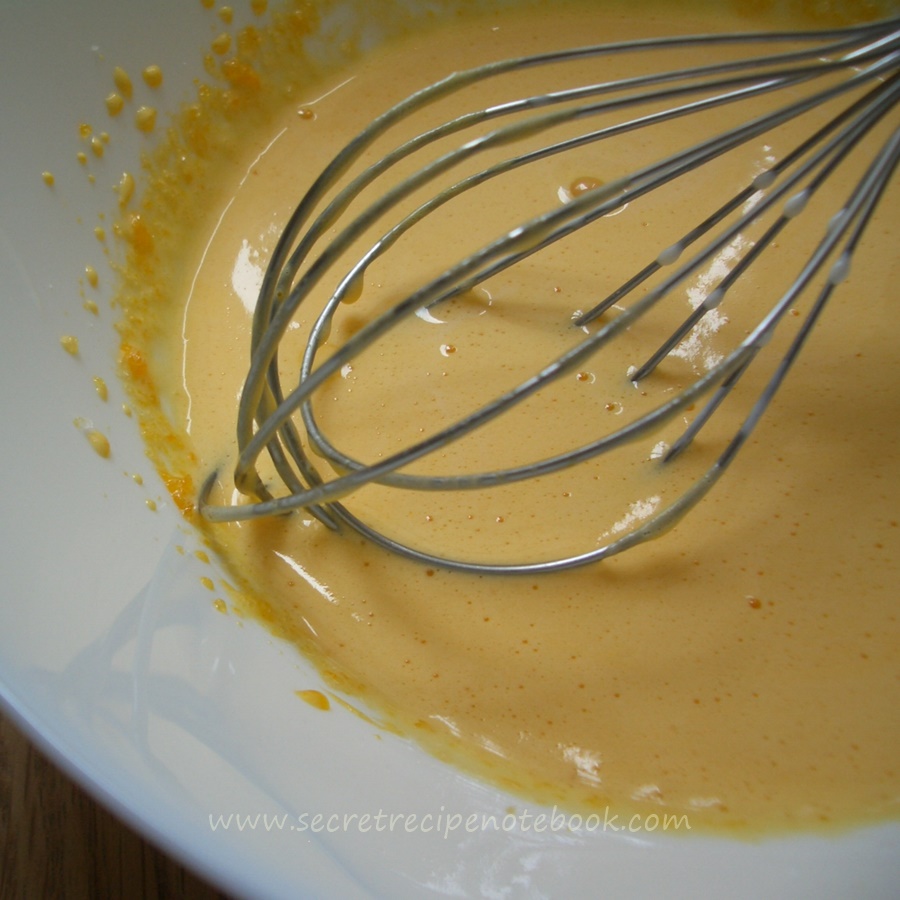 how to flavour vanilla ice-cream
We love to use vanilla bean paste which has a pure, sweet vanilla taste and gives ice-cream look of vanilla bean seeds. You can also use whole vanilla bean and add it to the warmed cream then discard from it. Split vanilla bean in half lengthways, scrape seeds from bean using a knife and add them to the pan. Warm the cream in a low-heat until almost to a boil. Remove from heat and leave aside for 10 minutes.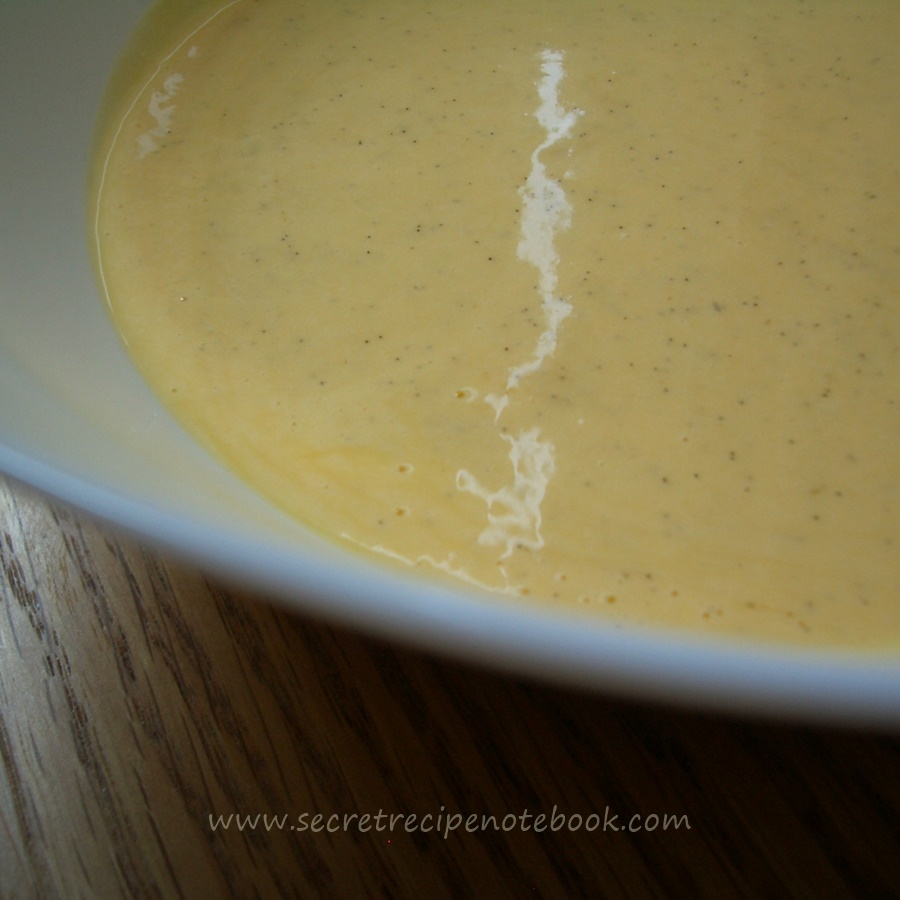 freezing the ice-cream
This ice-cream don't require ice-cream maker. Just leave the custard to cool at room temperature for 30 minutes then cover the bowl with cling film and place in the freezer. The ice-cream will need to set 2 - 3 hours. Once you are ready to serve, leave the ice-cream for 10 minutes at room temperature then scoop and serve.


vanilla ice-cream

SERVES: 500ml
COOKS IN: 15 minutes plus freezing time
LEVEL: Easy
INGREDIENTS
4 large egg yolks
75g (1/3 cup) caster sugar
420ml (1 3/4 cup) heavy whipping cream (33 - 36% milk fat)
4 teaspoons vanilla bean paste
METHOD
Pour the whipping cream in a medium heavy-based saucepan. Warm the cream in a low-heat until almost to a boil. Remove from heat and leave aside.


Using an electric hand mixer beat egg yolks and sugar in a medium bowl until pale and creamy (2 - 3 minutes).



Pour the cream slowly into the eggs, whisking constantly. Return to the same saucepan, cook over a low heat, stirring until mixture begins to thicken and coats the back of a spoon or spatula. Leave to cool for 30 minutes at room temperature then place in the fridge for 1 hour.



Transfer ice-cream to the freezer. Stir the mixture with a fork every 30 minutes for about 2 - 3 hours. Once mostly set leave to freeze completely -  a total of 4 hours.


Transfer the mixture to same medium bowl and cover the surface with cling film, freeze about 4 hours or until ice-cream is firm.