Blueberry and Lemon Puff Pastry Twists
If you love sweet tart combo, you will love these simple puff pastry twists topped with lemon icing and sprinkled with lemon zest. One of the easiest desserts ever!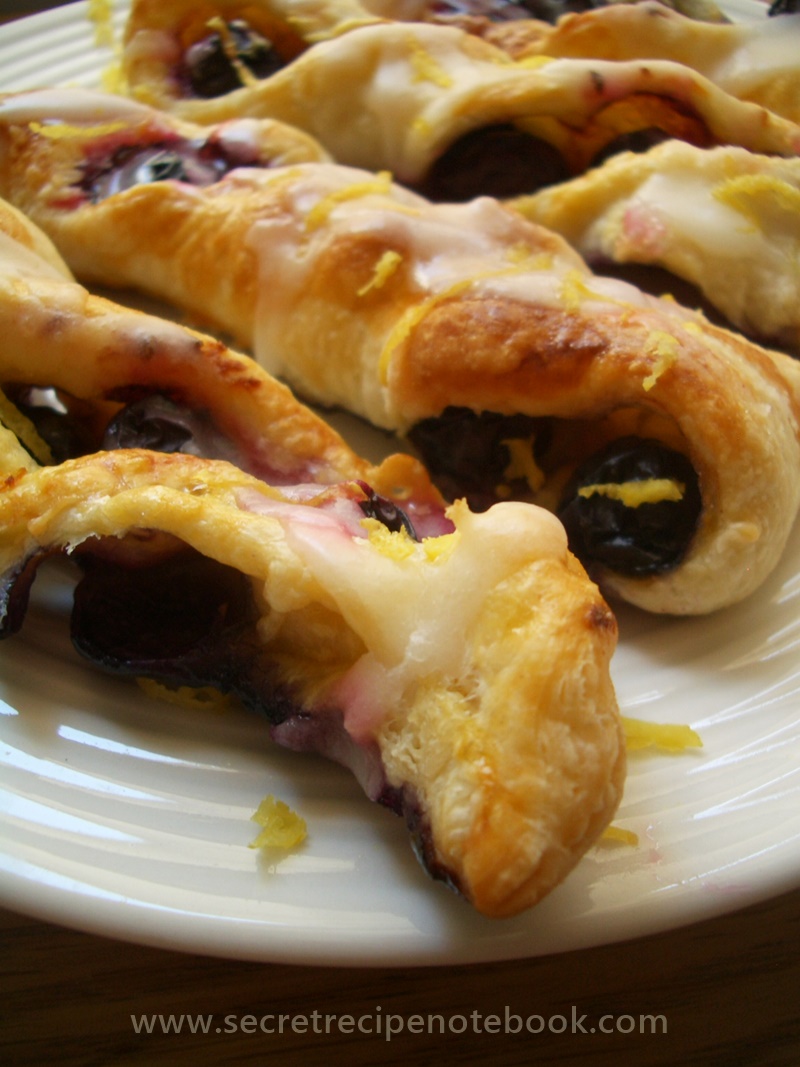 If you have some unexpected guests poping over, these simple puff pastry twists flavoured with lemons and blueberries are an ideal dessert. You will need only puff pastry dough, some blueberries and lemon icing to make these little snacks.

If you love these twists you will also love our puff pastry tarts topped with silky lemon cream and almond flakes.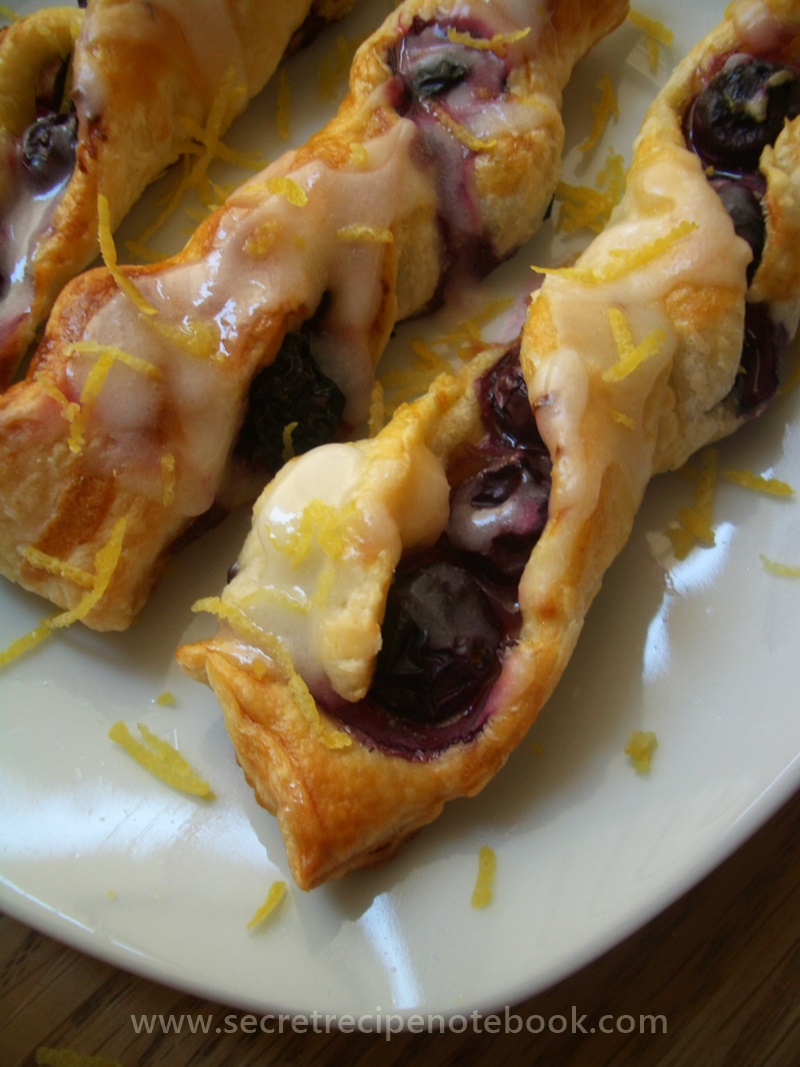 How to make blueberry and lemon puff pastry twists
The base of this recipe is puff pastry dough which is always a good thing to have in the kitchen. We love frozen block of dough but feel free to use the fresh one from your local food store. Thaw the dough 1-2 hours before baking otherwise is will be too soft to handle. Let's see how make these lemony twists:


ROLL OUT THE PUFF PASTRY DOUGH: This is the best done on lightly floured work surface or silicon mat. You will need a proper rolling pin and flutted cutter to cut out the strips. Twist each strip while placing on the sheet and brush with some egg. Sprinkle half of the surface with blueberries and grated lemon zest then fold over the other half of the dough.


CUTTING THE STRIPS AND TWISTING: Cut strips 2cm wide then twist each strip while placing on the sheet and brush with some egg wash.


BAKING THE TWISTS: Bake for 10-12 minutes or until they are puffed and golden. Leave to cool until you prepare the icing.


DRIZZLING WITH LEMON ICING: For the lemon icing stir icing sugar, butter and lemon juice. 
These easy puff pastry snacks are the best eaten immediately.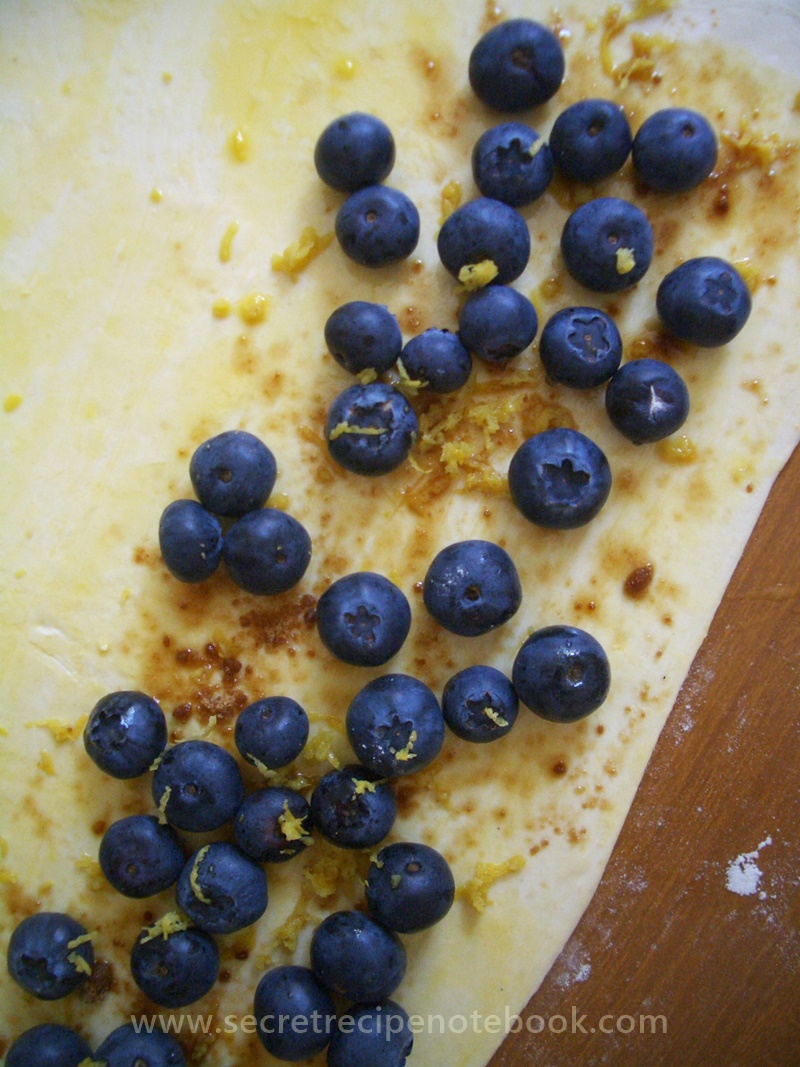 Looking for more easy puff pastry recipes? Take a look at these:
Puff Pastry Tarts with Lemon Cream
Hazelnut Puff Pastry Twists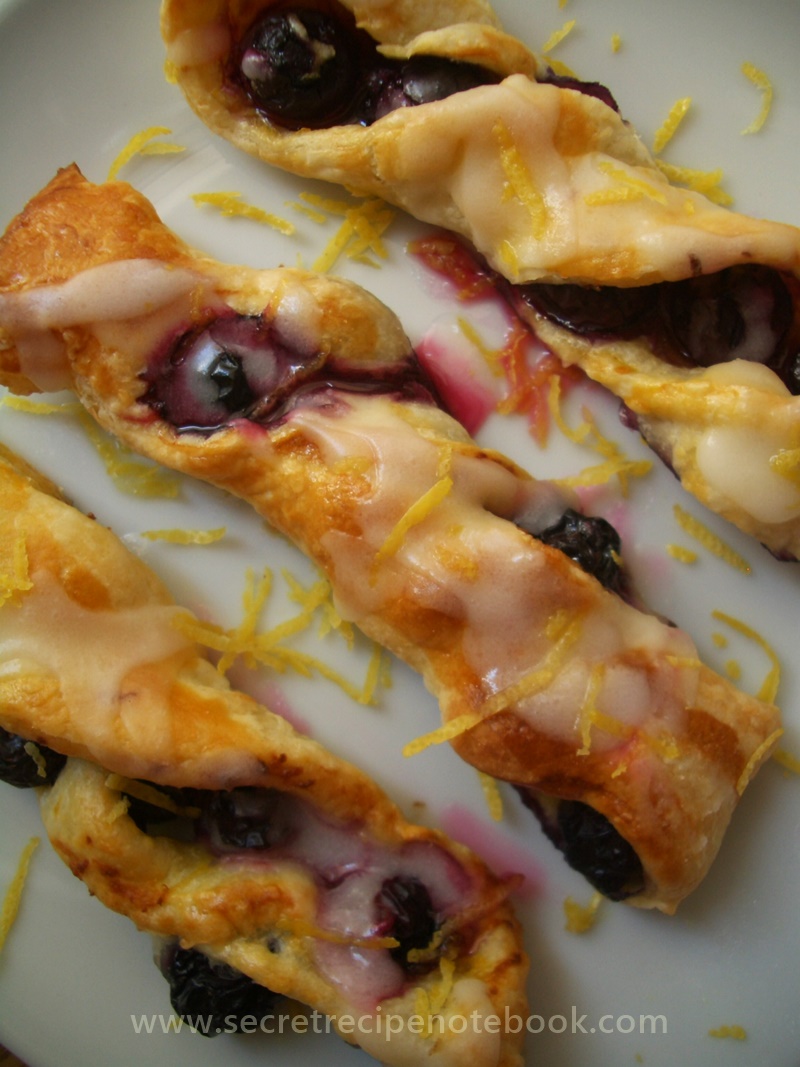 Blueberry and Lemon Puff Pastry Twists
MAKES: 16 twists
COOKS IN: 35minutes
LEVEL: Easy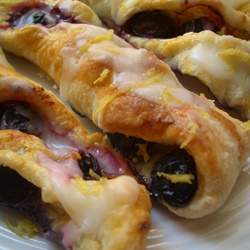 INGREDIENTS
For the twists
4oog package frozen puff pastry dough (2 sheets), thawed
1 egg + 1 tablespoon water, for eggwash
For the filling
150g (3/4 cup) fresh blueberries
2 tablespoons finely grated lemon zest
For the lemon icing + sprinkle
240g (2 cups) icing sugar
4-5 tablespoons fresh lemon juice
1 tablespoon butter, melted
1 tablespoon grated lemon zest
METHOD
Preheat the oven to 

200°C (374°F) 

and line 2 baking sheet with baking paper.


Dust work surface lightly with flour and roll out each sheet of puff pastry dough to 2mm thickness (you should get 35x25cm rectangle). 


Brush the eggwash across the whole surface of puff pastry. Sprinkle with blueberries and grated lemon zest only half of the surface then fold the second half across.


Using a flutted pastry wheel or a sharp knife cut the dough into 2cm thick strips. Working one strip at a time, carefully transfer to prepared baking sheet twisting 2 or 3 times. 


Brush with remaining egg wash and bake for 10-12 minutes or until golden brown and crisp. Leave to cool for 5-6 minutes.


For the icing stir together icing sugar, lemon juice and melted butter until a thick icing is made. Drizzle over the twists then grate generously with lemon zest over them.