HOME > DESSERTS > PASTRIES & TARTS
Sweet Yogurt Fritters
Everyone loves these sweet fritters, made of 7 basic ingredients. The batter is whipped up in only a couple of minutes and frying is also quick and easy.

If you fancy small, fried bite-sized treats like these, we recommend you to try also our sweet ricotta fritters.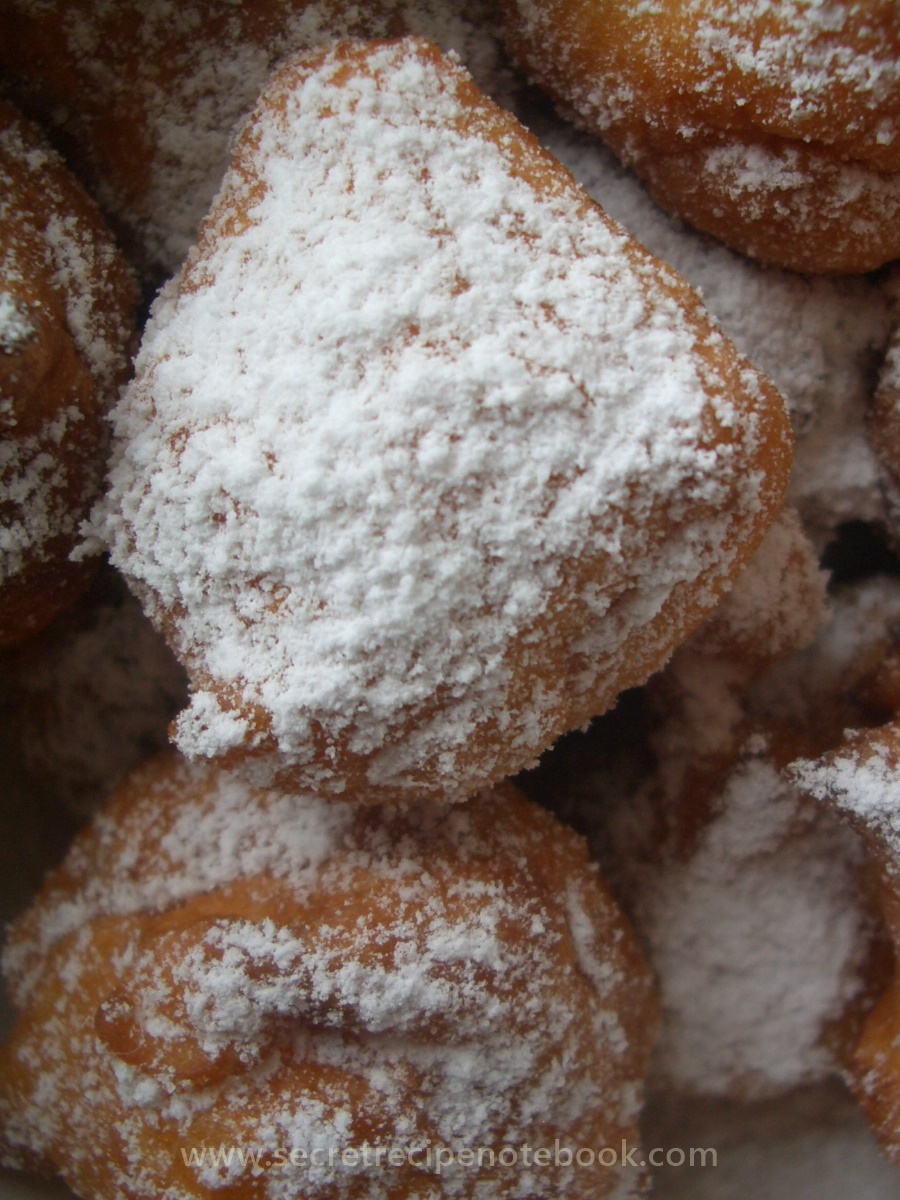 This webpage contains affiliate links. Please read our disclosure policy.

More easy desserts
you'll want to try:
Making the batter
Once you have all the ingredients prepared, you will whip up the batter literally in a few minutes.

Combine FLOUR BAKING POWDER in one bowl, while whisk together EGG, SUGAR, GREEK YOGURT, SALT and finely grated LEMON ZEST in another one. Gradually add flour to the egg/yogurt mixture and whisk again, until you get a thick dough.


Frying the fritters
For the frying, fill deep frying pan with sunflower oil (3-4 cm deep) and heat to the 170°C (338°F). We suggest you to use a smaller pan so you don't need too much oil.

Using a teaspoon, scoop up some batter and then using another teaspoon slide it into the hot oil. Fry for about 2-3 minutes, flipping them on their other side. Fry only 4-5 fritters at the same time. Overcrowding the pan will reduce the temperature of the oil, and the fritters will cook longer and soak up too much oil.


Once they are golden brown, transfer them with a slotted spoon to a plate lined with kitchen paper. Wait for a minute, then dust with some icing sugar. Our delicious sweet yogurt fritters are ready to enjoy!


Useful frying tip
The oil temperature should be around 170°C/338°F. If the oil is too cold, the fritters will soak up too much oil. In the case the oil is too hot, the fritters will burn on the outside but remain uncooked in the middle.


If you don't have a kitchen thermometer, just drop a pinch of batter into the oil. If it floats on the surface in a few seconds and browns slowly, the temperature is right. If it doesn't start bubbling, the oil is not yet ready. In the case it browns too quickly, the oil is too hot and you should lower the temperature.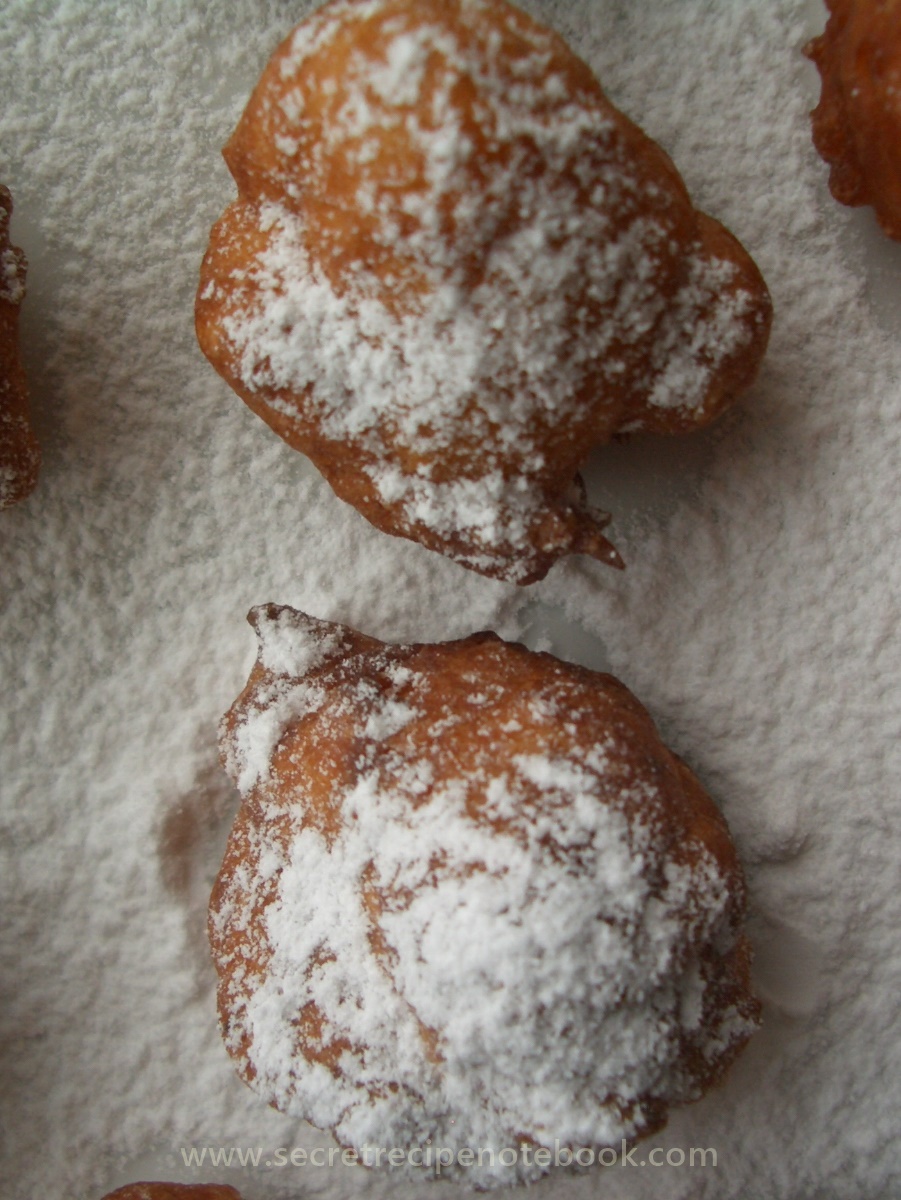 Serving ideas for sweet yogurt fritters
These little fritters are the best immediately upon frying. Just dust them with some icing sugar and enjoy while still warm!

They are also great topped with melted chocolate or served with a spoon of your favourite jam (we love Good Good jams made with natural sweeteners). Homemade lemon curd also pairs amazingly with sweet yogurt fritters!


A few of our favourite dessert recipes:
Sweet Yogurt Fritters

MAKES: 24 small fritters
COOKS IN: 20 minutes
LEVEL: Easy
Handy equipment:
INGREDIENTS
1 egg, at room temperature
30g caster (fine) sugar (1/8 cup)
120g Greek yogurt (1/2 cup), at room temperature
1 pinch of salt
1 tablespoon lemon zest, finely grated
105g plain flour (3/4 cup + 2 tbsp)
1 1/2 teaspoon baking powder
sunflower oil, for frying
METHOD
Combine together flour and baking powder in a small bowl.


In a medium bowl whisk together egg, caster sugar, Greek yogurt then add salt and finely grated lemon zest and whisk again.



Gradually add flour to the egg/yogurt mixture and whisk until you get a smooth batter.




Fill a medium-sized frying pan 2/3 full with sunflower oil and place over a low-medium heat, bringing the temperature to 170°C/338°F.



When the oil is heated, using two teaspoons drop small portions of mixture into the oil. Fry 4-5 fritters at a time. Fry them for about 2-3 minutes or until they are lightly golden and puffed. 




Remove with a slotted spoon to the plate lined with kitchen paper to drain. Leave them for a few minutes, then dust with icing sugar and serve.


CATEGORIES: Pastries & Tarts, Fried Desserts, Italian Inspired, 
Quick & Easy
We are a participant in the Amazon Services LLC Associates Program, an affiliate advertising program designed to provide a means for us to earn fees by linking to Amazon.com and affiliated sites.