Easy Lemon Curd
Zesty lemon curd is amazing spread made with a few simple ingredients. Ideal for spreading on scones and pancakes, filling macarons, doughnuts or cream puffs.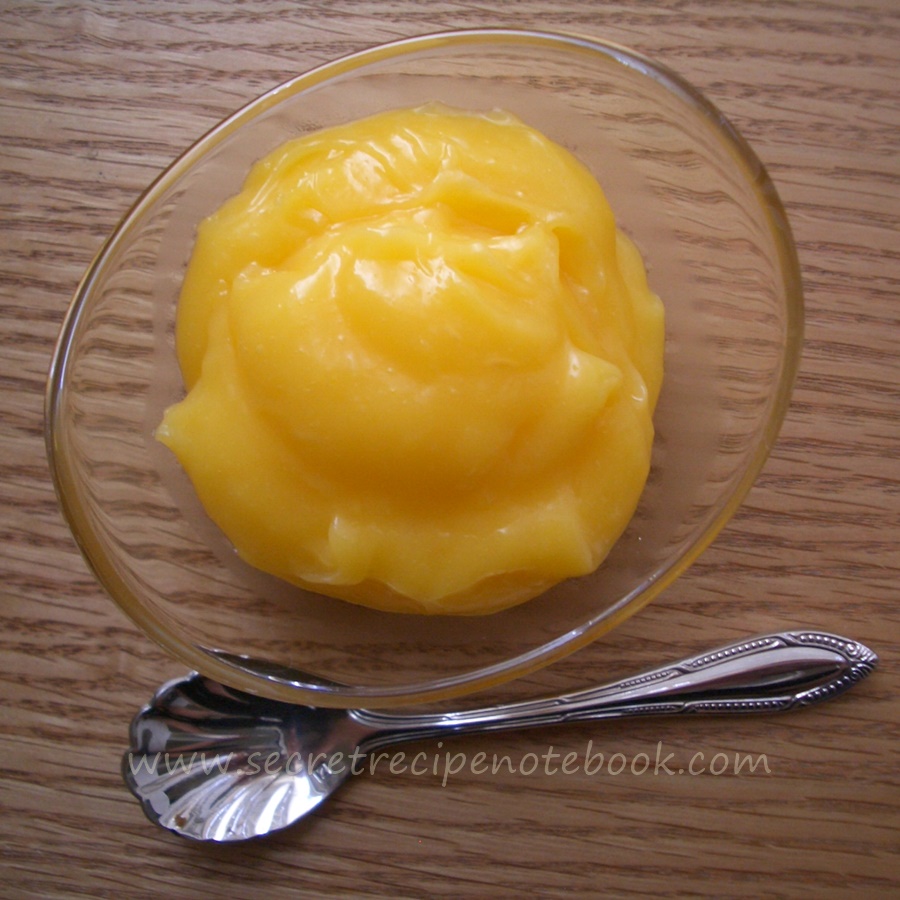 This lemon curd is one of the simplest treats to make and also so delicious. Make with fresh lemons plus few basic ingredients, you will get creamy lemon curd ideal for many things. Lemon curd is a perfect for topping scones, spreading on pancakes, filling tarts or doughnuts, layering cakes or eating it with a spoon.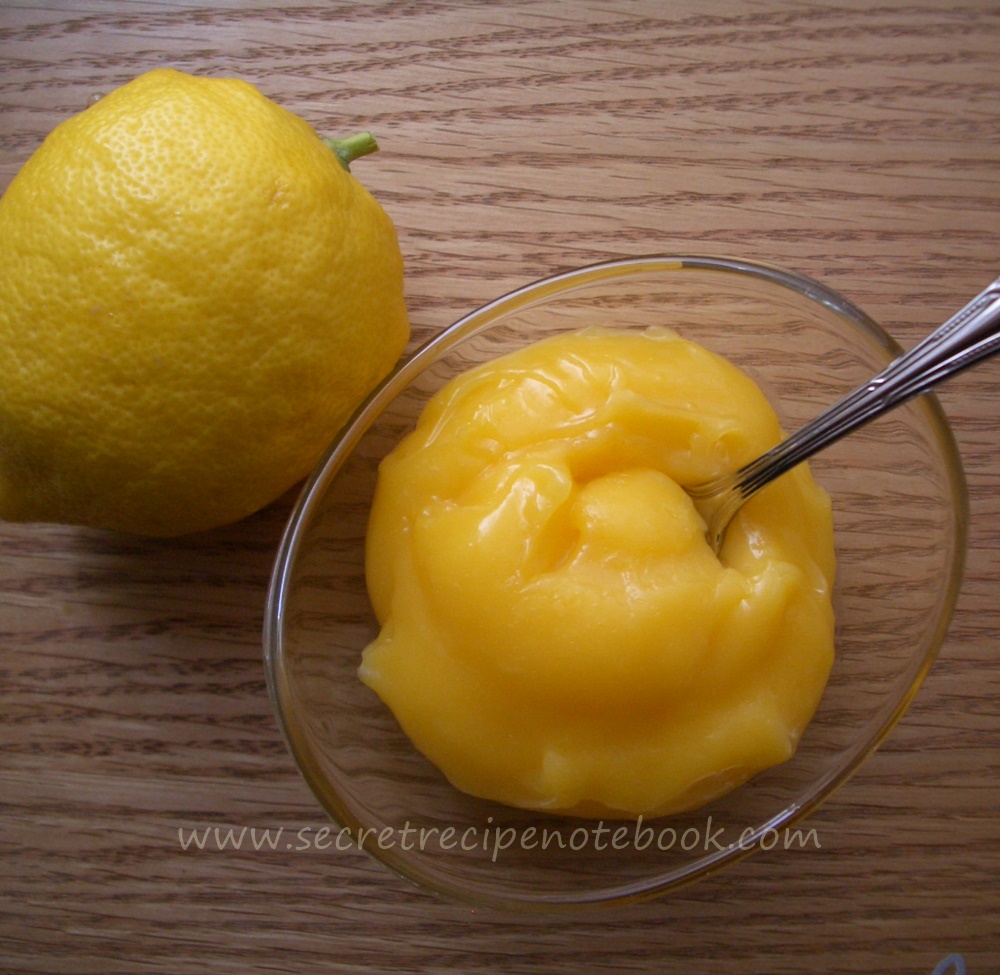 About lemon curd
Lemon curd is a silky smooth and tangy treat that makes a great gift especially during the winter time when citrus are in season. It's a great addition to pancakes, cakes, scones, cupcakes or filling for choux pasty, macarons, croissants. We made our delicious doughnuts extra special by filling them with freshly made lemon curd.


What you'll need for lemon curd
For lemon curd you will need FRESH LEMONS, EGGS, CASTER SUGAR, CORNSTARCH and BUTTER.

Be sure to use organic lemons: you need both the juice and zest. The sugar supplies sweetness and structure. Butter makes the curd super creamy. This recipe uses 1 egg and 2 egg yolks making the curd slightly gelationous rather than creamy. If you prefer creamier texture, use 2 whole eggs.

This recipe uses cornstarch which is not common for all recipes. It helps the curd to thicken quickly and easily. Instead of lemon, you can use oranges, limes or grapefruit.


Some extra tips for making perfect lemon curd
Using only egg yolks will result in gelatinous lemon curd, while whole eggs will make lemon curd creamy. You can use any combination of these. Instead of 3 whole eggs, use 2 whole eggs and 1 egg yolk, or 1 whole egg and 2 egg yolks or only 3 egg yolks. If you use only egg yolks you will get yellower lemon curd.


For a milder flavour, you can always use a bit less juice and zest or more if you like more lemony taste.


We like a curd that's not too sweet, but if you prefer it the other way around, you can add a few more tablespoons of sugar.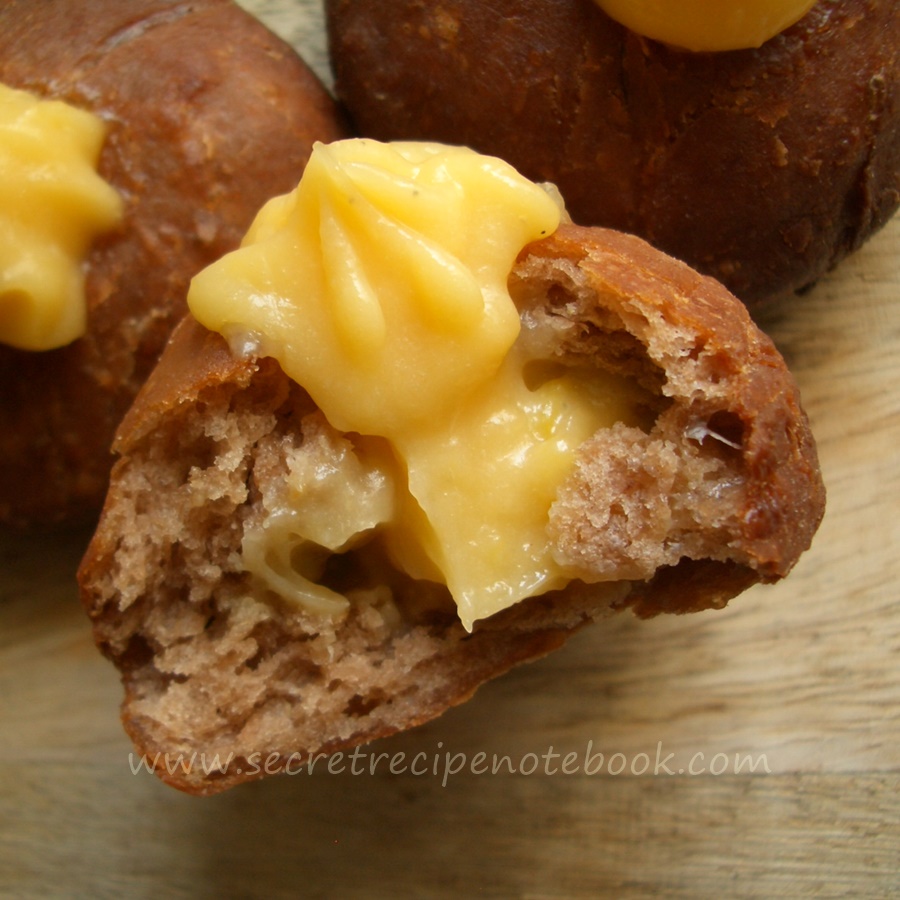 How to make lemon curd
Making the lemon curd is so easy. First whisk egg, egg yolks and sugar in a heatproof bowl. Heat lemon juice together with lemon zest in a heavy-based saucepan until slightly hot. Slowly pour it over egg mixture, whisking constantly then return everything to the saucepan.

Cook for 5 - 6 minutes whisking all the time until the mixture is creamy and thick.
Take the bowl from the heat and add butter cutted into small pieces. Stir until the butter completely melt and you get silky lemon curd. The consistency of lemon curd should be somewhere between a custard and a pudding. Strain to get rid of any lumps. Sieve the curd to get rid of lemon zest.

Leave the curd to cool for a few minutes, then cover with cling film and place in the fridge until used.

When you are adding the hot lemon mixture to the eggs do this very slowly. Start with a small splash of the hot lemon juice to temper the eggs whisking vigorously before pouring the rest.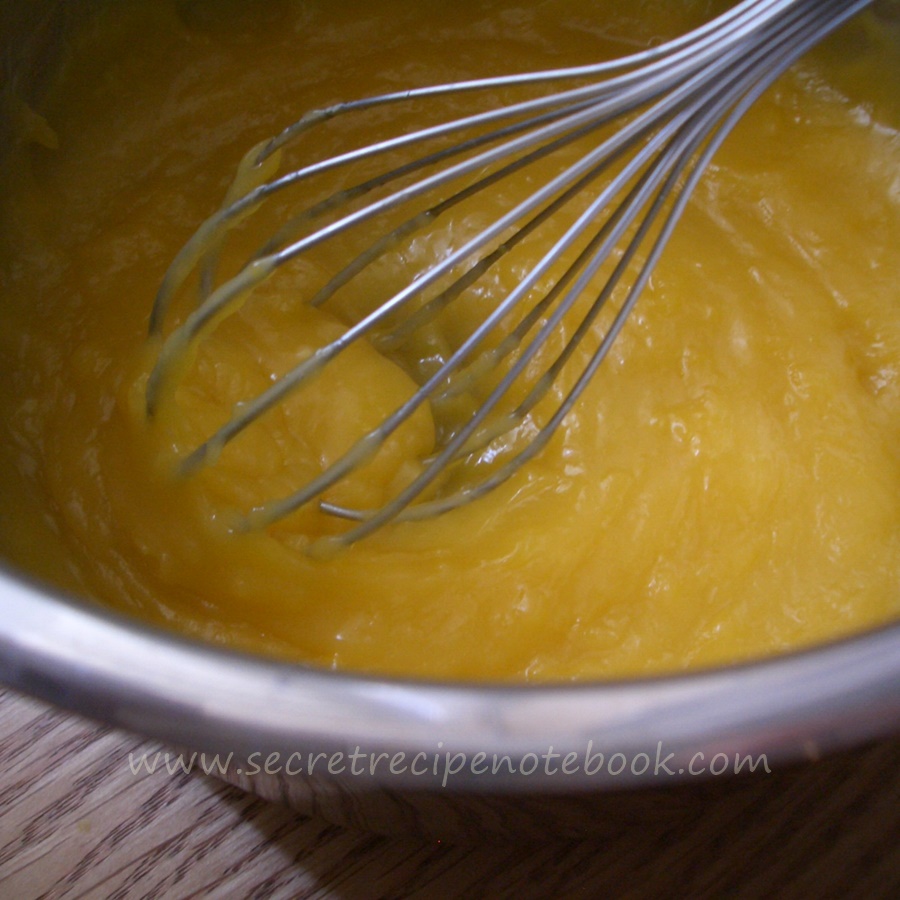 Lemon curd is ideal for: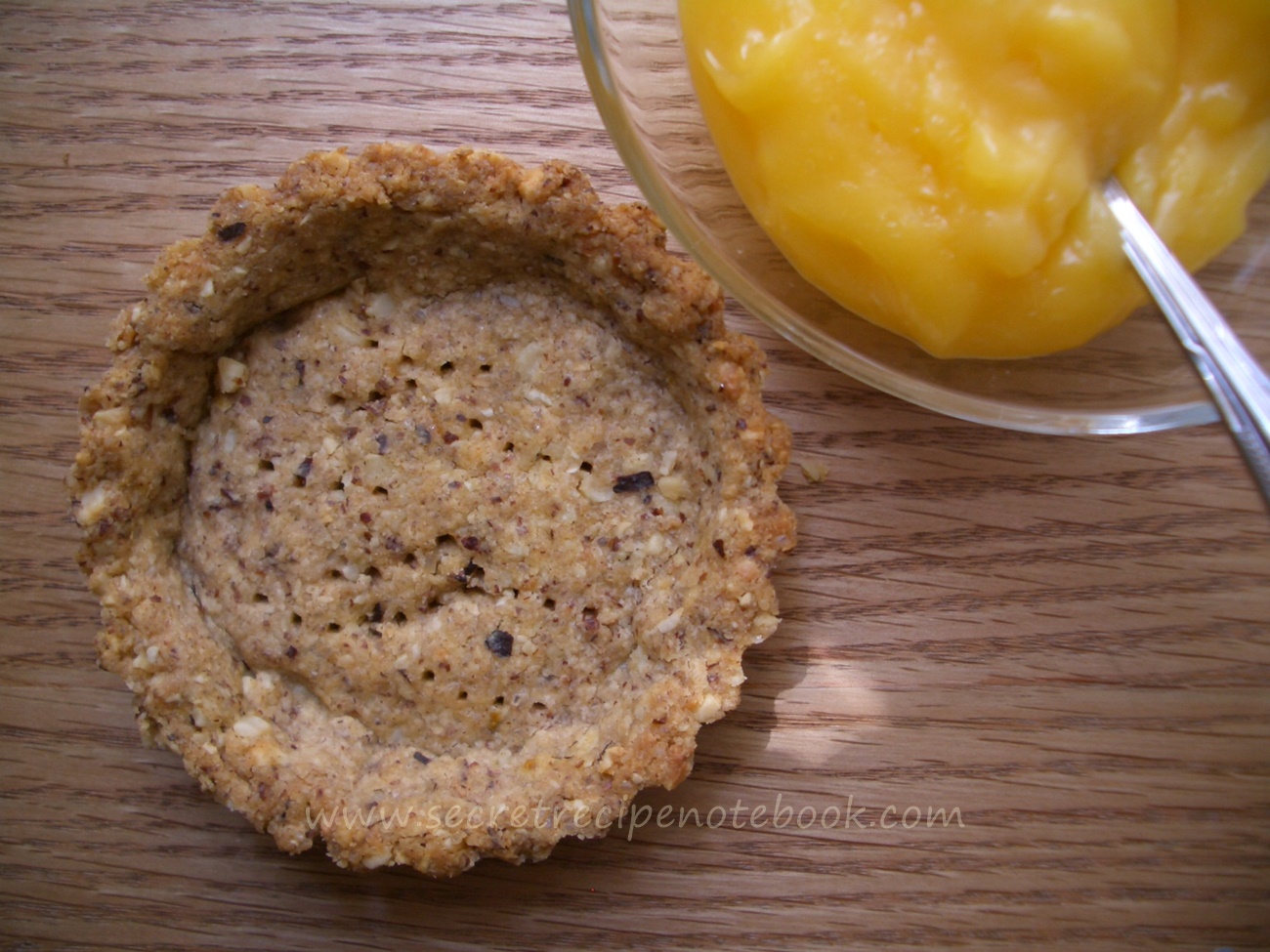 Storing easy lemon curd
Lemon curd can be kept in the fridge for up to 1 week. 


For longer storage, fill sterilized glass jars and fill them with orange curd. Keep jars in the fridge for 3 months until they are opened. 


To sterilise the jars, boil them in a saucepan of boiling water for 10 minutes then set aside to drain, dry and cool. The second way is to wash the jars well then rinse and place in the oven at 120 C for 10 minutes. Let them cool and fill with lemon curd.


Easy Lemon Curd

SERVES: 2 cups
COOKS IN: 15 minutes
LEVEL: Super easy
INGREDIENTS
100g caster sugar
1 tablespoon cornstarch
1 egg, at room temperature
2 egg yolks, at room temperature
150ml (1/2 cup + 2 tbsp) lemon juice, freshly squeezed
60g butter, cut into small pieces
2 tablespoons grated lemon zest
METHOD
Lightly whisk egg, egg yolks, sugar and cornstarch in a medium heatproof bowl.


Place the lemon juice and lemon zest in a heavy-based saucepan then heat until slightly hot.


Slowly pour lemon juice into the egg mixture, whisking constantly.


Return everything to the saucepan and cook over a medium-low heat, whisking continuously until the mixture is creamy and thick enough to coat the back of the spoon.


Remove from the heat, add half of the butter, whisk to combine then add the rest and whisk again until incorporated.


Strain the lemon curd through the sieve to get rid of any egg lumps. Transfer to a bowl, cover with cling film and keep in the fridge until using.