Fried Desserts | Italian Inspired Recipes | Quick & Easy Desserts
Soft Sweet Ricotta Fritters
These soft sweet ricotta fritters are so easy and quick to make. They are full of citrus aroma and so delicious! Best enjoyed while still warm!
This webpage contains affiliate links. Please view our disclosure policy for more details.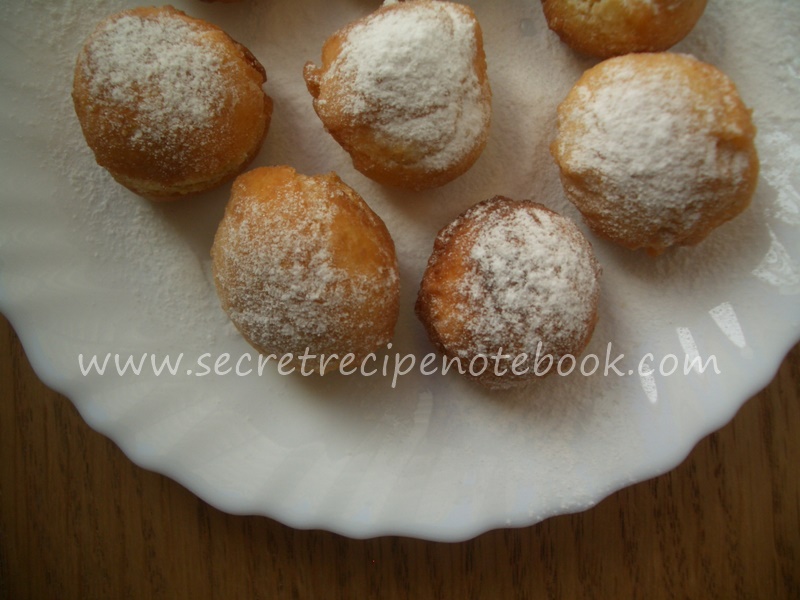 Fried sweets are one of the most popular desserts, as they can be whipped up in a minute and are also so tasty. We have a recipe for simple fritters made with ricotta cheese which makes them super soft and delicious.

We tempt you to make these soft dough balls and amaze your family and friends. Why not to try our sweet yogurt fritters or Venetian frìtole, both delicious.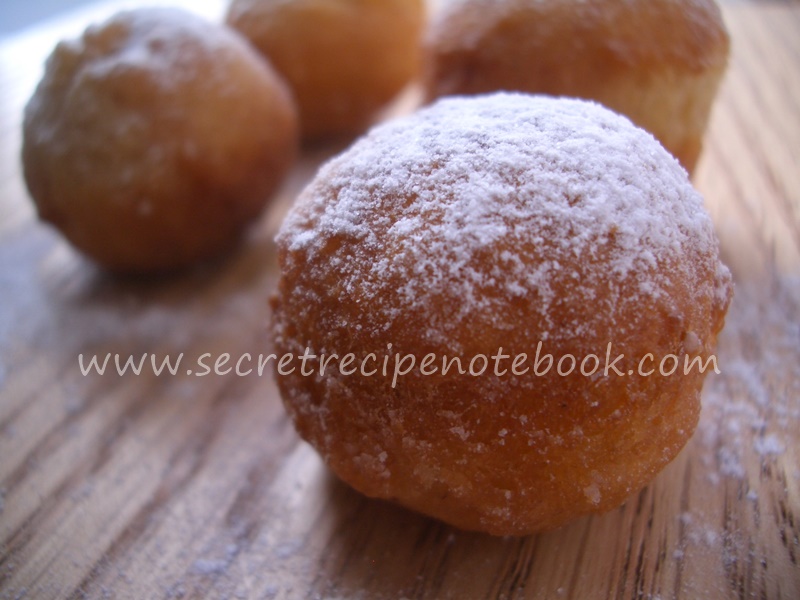 Why you'll love soft sweet ricotta fritters
These small balls are light as a cloud and full of the citrus aroma thanks to the ingredients used in the recipe. Ricotta cheese adds softness while finely grated lemon zest adds a burst of freshness to the fritters.

We added also a dash of vanilla extract which adds great vanilla flavour. Our soft sweet ricotta fritters also looks nice with golden brown crust dusted with some icing sugar.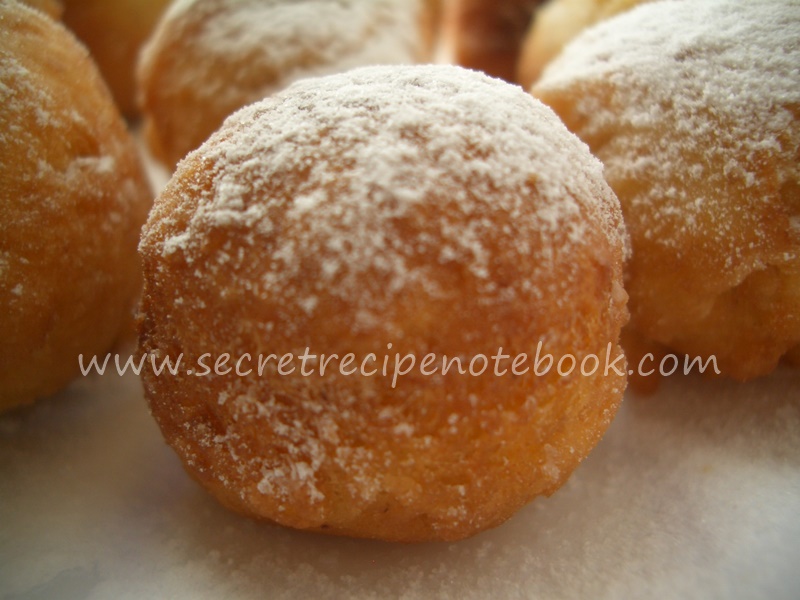 Try also these tasty recipes:
SPECIAL DEALS
Handpicked Kitchen Essentials
for your cooking adventures!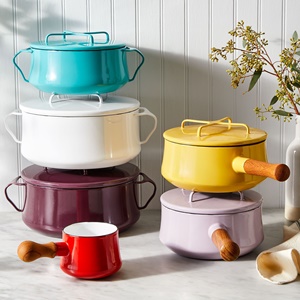 How to make soft sweet ricotta fritters
MAKING THE DOUGH: Making these soft fritters is quite simple. First combine flour with baking powder and salt in a medium bowl. In another bowl whisk eggs, demerara sugar, fresh ricotta, vanilla extract and grated lemon zest. Start adding flour to the egg/ricotta mixture and using a fork mix until all flour in incorporated.

Once everything comes together, turn onto a work surface and knead a compact dough. The dough will be soft and sticky but this will result in adorable soft fritters later. Leave aside the dough for 5 minutes.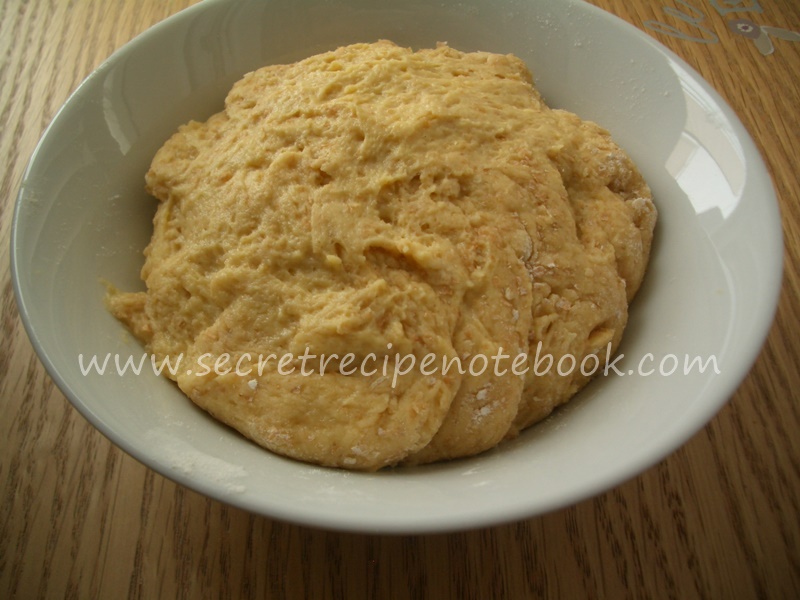 FRYING THE FRITTERS: For frying fritters, fill a deep frying pan with 2 cm vegetable oil (fritters must be able to move freely and don't stick to the bottom) and place on a medium heat. Once the oil is heated, reduce to the low heat.

Pinch a walnut size pieces of dough, roll between the palms and drop into the oil. Fry for about 2 - 3 minute or until they become golden and puffed. Don't overcrowd the pan as the temperature of the oil will drop and fritters will not fry. 
As the dough is very sticky, dust your hands with flour when shapping the fritters. Once the fritters are fried, using a slotted spoon transfer them to a plate lined with paper towels. These fritters are best while still warm, so dust them with some icing sugar and enjoy as soon as possible.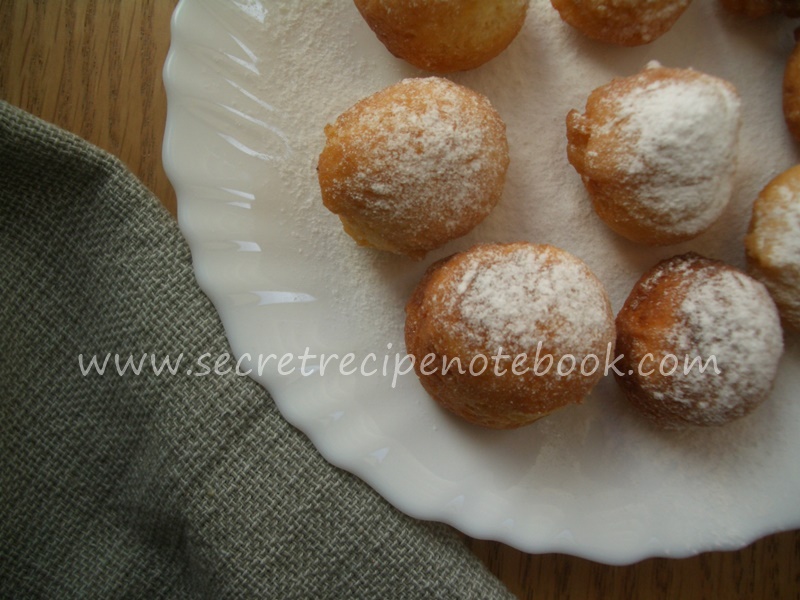 Making ahead the dough for fritters
While these fritters should be made right before you're ready to serve them, you can also make the batter in the morning, cover with cling film and place in the fridge until you are ready to fry them.


Best selling kitchen tools

Looking for more fried desserts to try? Check these recipes out: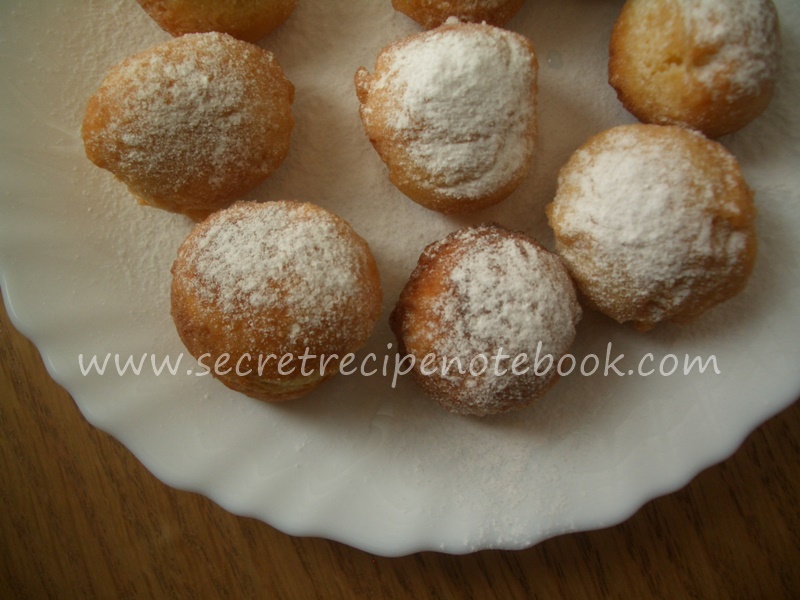 Soft Sweet Ricotta Fritters
MAKES: 36 fritters
COOKS IN: 20 minutes
LEVEL: Easy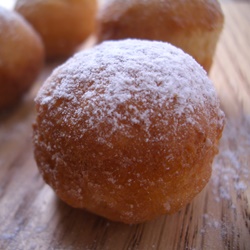 INGREDIENTS
Shop kitchen essentials for this recipe:
METHOD
Combine plain flour, baking powder and salt in a large bowl.


I

n a

medium bowl

whisk eggs, demerara sugar, vanilla extract and finely grated zest of lemon/orange.






Gradually add flour to the egg mixture and using a fork mix until all flour is incorporated. Move to a flat surface and knead for a few minutes until you get a soft compact dough. Allow to rest for 5 minutes.




Fill

small skillet

with 2-3 cm sunflower oil and heat on a medium heat. Once heated, pinch

pieces of dough (size of small walnut) and roll between the palms of your hands. 


Drop balls into the oil and fry for 2-3 minutes or until evenly golden and nicely puffed. Turn fritters once during the frying. Don't overcrowd the saucepan or the temperature of the oil will drop too much. Drain and transfer fritters to a plate covered with paper towels. Leave them to cool slightly, then dust with icing sugar and serve while still warm!


Soft Sweet Ricotta Fritters