HOME > DESSERTS > TRUFFLES & CANDY
Chocolate Pistachio Truffles
These chocolate truffles are luscious, silky, rich and nutty, plus easy-to-make.  truffles are great as an indulgent end to a meal or as a gift for any occasion. For the truffles you'll need only 5 ingredients and pistachios for coating.

Why not to try our creamy almond cheesecake truffles too!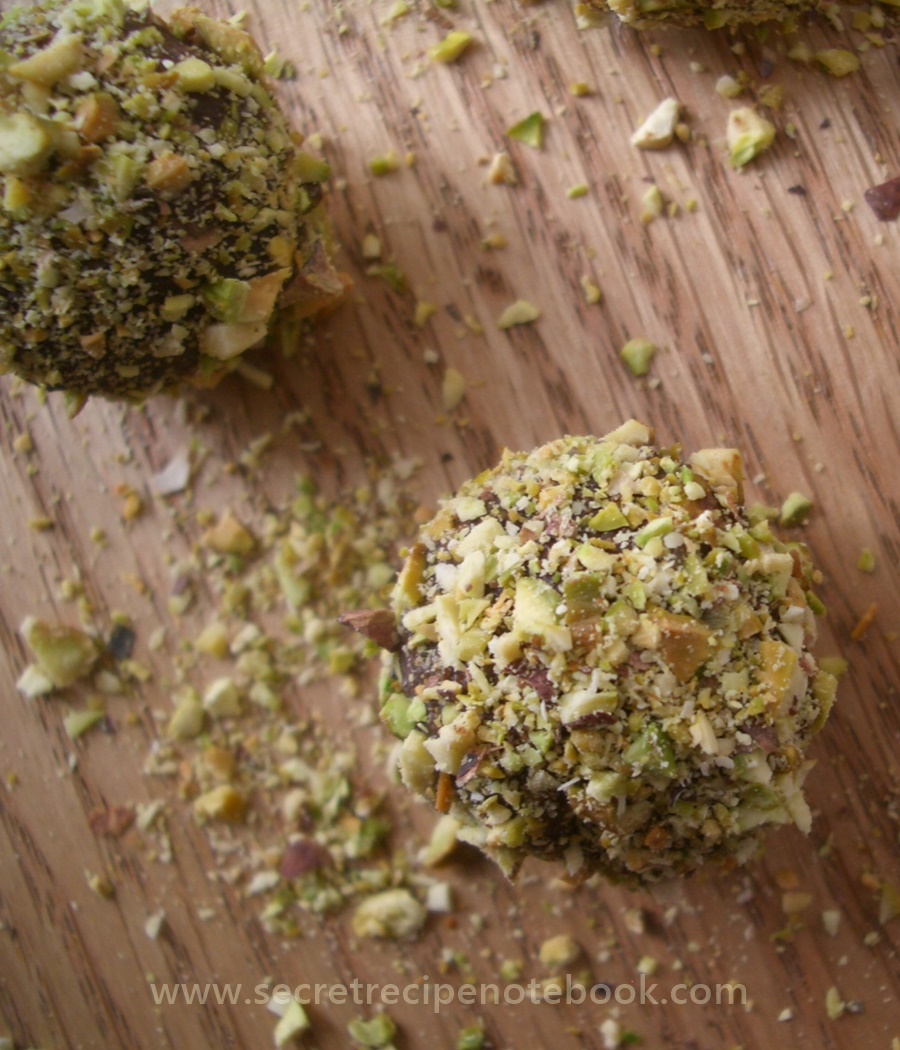 This webpage contains affiliate links. Please read our disclosure policy.

More recipes
you'll love:
Two main ingredients for these truffles:
Making chocolate ganache
Place the chopped chocolate into a heatproof bowl then heat the whipping cream on a low heat until it just start to simmer and pour over the chocolate. 


Leave for 2-3 minutes then stir with a silicon spatula until you get a smooth texture. If the chocolate doesn't melt completely (70% cocoa chocolate is pretty solid), then place the bowl with chocolate mixture over a saucepan of simmering water and stir until melted.


Add butter and coarsely chopped pistachios and stir again until everything combined. Place the ganache in the fridge for about 30-40 minutes to firm enough for rolling.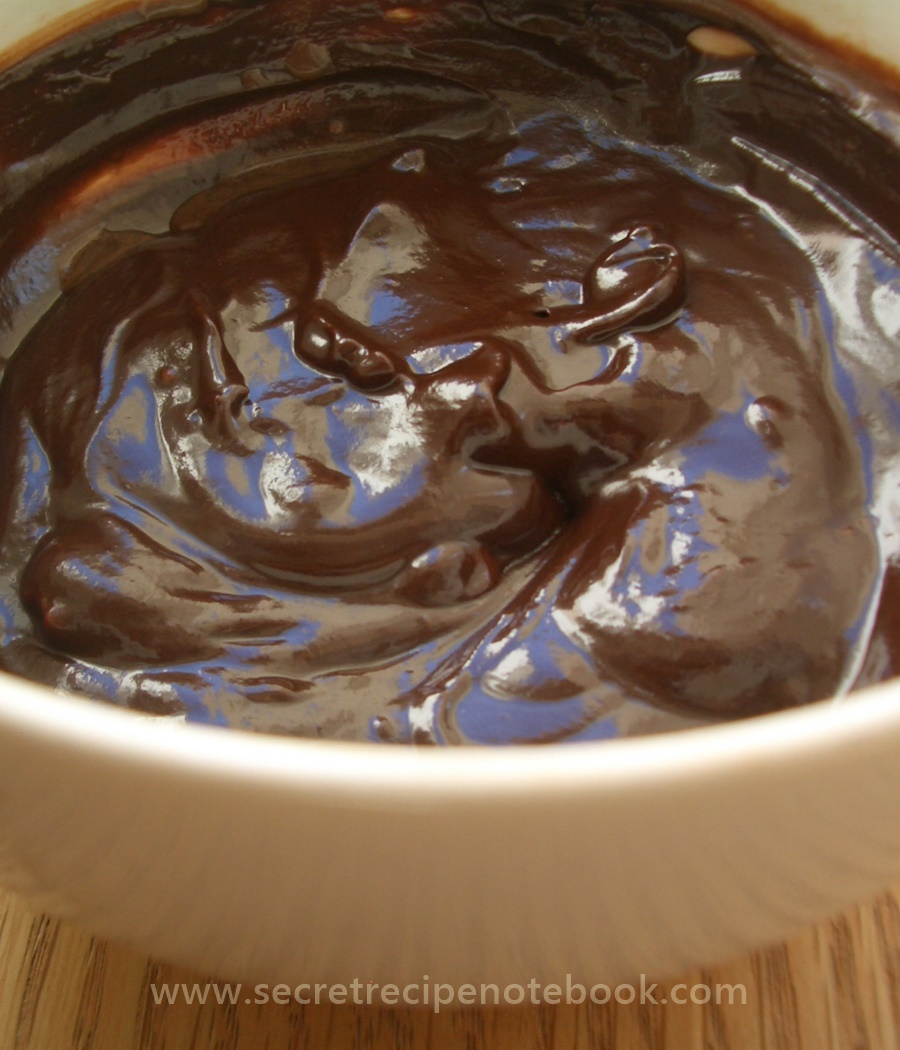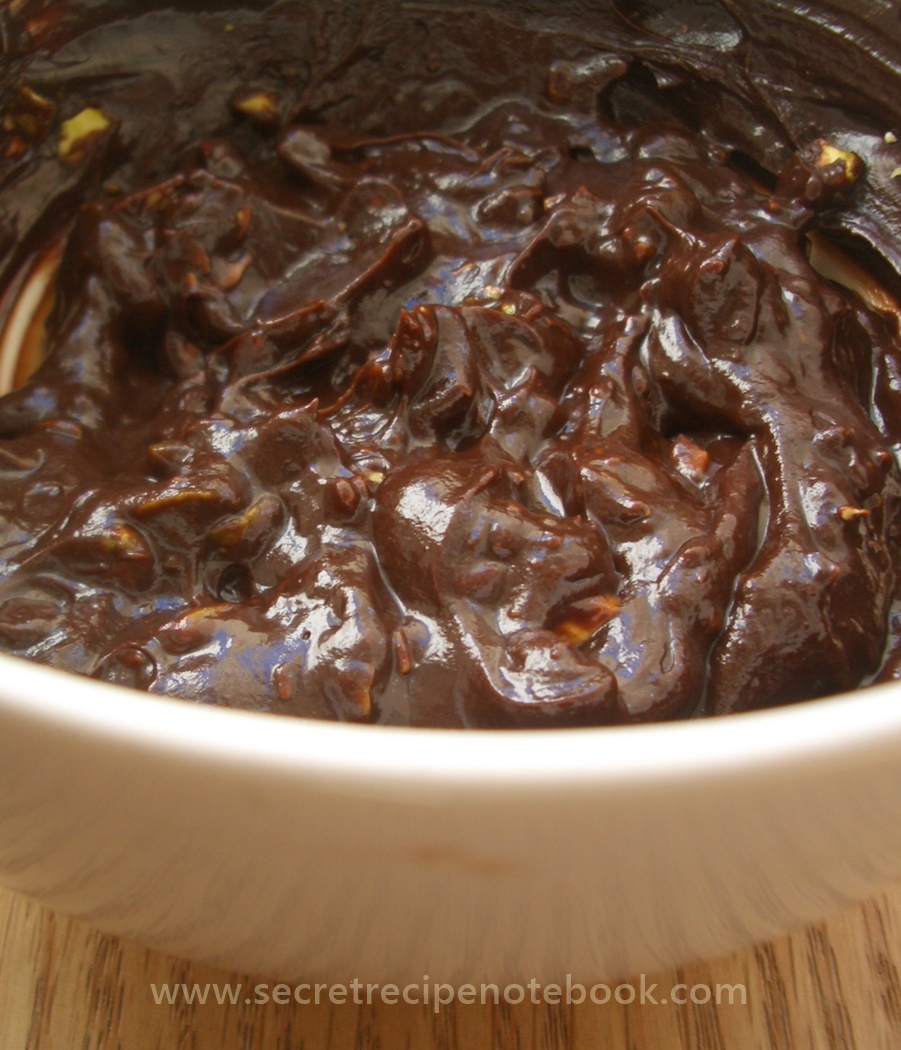 Rolling the truffles
Now, it's fun part of rolling the truffles. Place finely chopped pistachios into shallow bowl or plate. Take the chocolate ganache from the fridge, measure one teaspoon and roll into ball between your palms as best as you can.

Roll the truffle in chopped pistachios and place on a tray. Repeat with the rest of the ganache. You can serve truffles immediately - if not keep the truffles in the fridge until serving.

These truffles will look amazing served on these pretty and durable porcelain plates.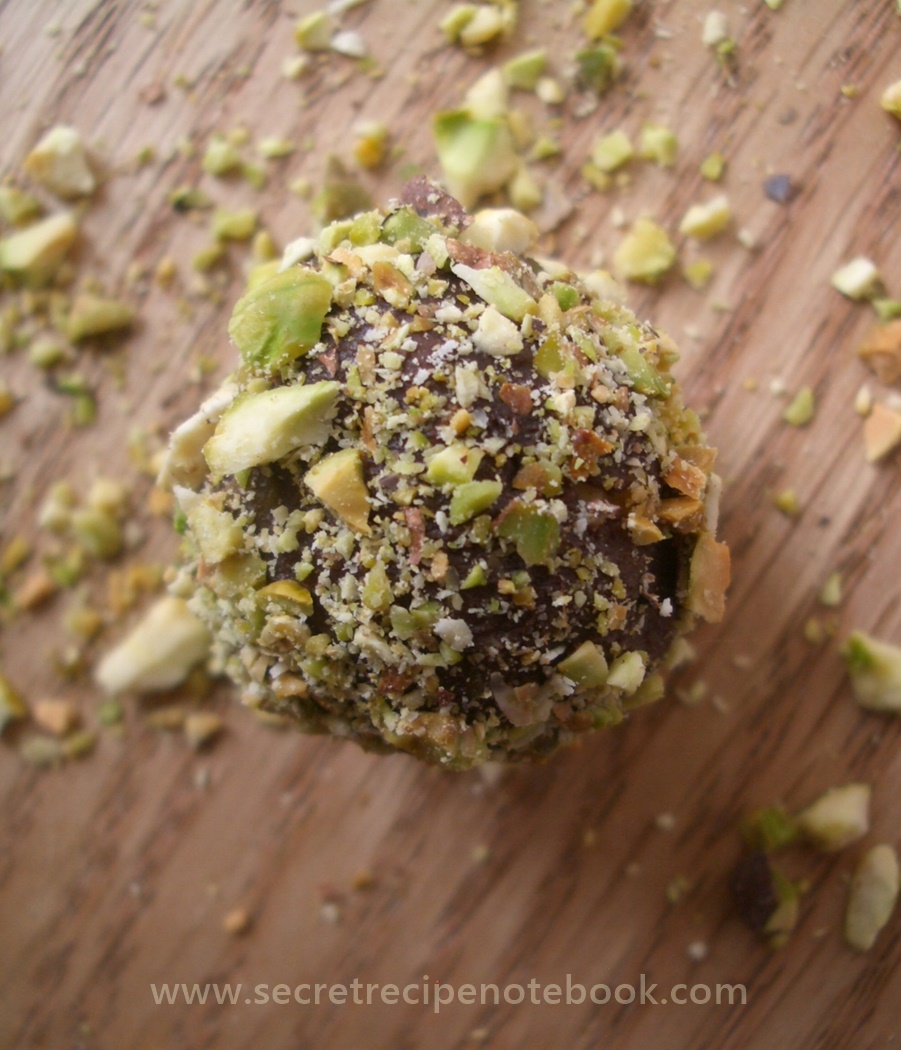 How to store chocolate pistachio truffles
It's the best to keep the truffles in a storage container between sheets of baking paper and store in the fridge for about 1 week. For the best texture and flavour take out from the fridge 30 minutes before serving.

Freeze for up to 2 months, then defrost overnight in the fridge.


A few of our popular chocolate recipes:
Chocolate Pistachio Truffles
MAKES: 24 truffles
COOKS IN: 30 minutes plus cooling time
LEVEL: Easy
Handy equipment:
INGREDIENTS
For the truffles
For the coating
METHOD
Spread pistachio evenly on a baking sheet and toast in the oven on 175°C (347°F) for about 3-4 minutes. Once toasted, remove from the tray and cool. Divide into two, one half chop coarsely while the other half chop finely and set aside.


Chop finely the chocolate on

a

wooden board

and place in a heatproof bowl.




Place the whipping cream in a small saucepan and heat over a low heat until it just starts to simmer. 



Pour over chopped chocolate, leave for a few minutes then slowly stir with

silicon spatula

until completely melted. Add butter and vanilla extract and continue to stir until incorporated. 





Add finely chopped pistachios and combine. Cover the mixture with cling film over the top and place in the fridge for 1-2 hours until firm enough to scoop.




Place finely chopped pistachios in a shallow dish or a plate. Scoop the ganache using a teaspoon or a small cookies scoop

and roll into balls about the size of walnut. Roll each ball in the pistachios until evenly coated. Place truffles on the tray and keep in the fridge until serving.




CATEGORIES: Truffles & Candy, Quick & Easy, No-Bake Desserts 
Chocolate, Pistachio
We are a participant in the Amazon Services LLC Associates Program, an affiliate advertising program designed to provide a means for us to earn fees by linking to Amazon.com and affiliated sites.