Homemade Baked Potato Chips
Love crispy potato chips? Follow our recipe and make a bunch of tasty homemade potato chips baked in the oven, so you don't feel guilty while eating them.
This webpage contains affiliate links. Please view our disclosure policy for more details.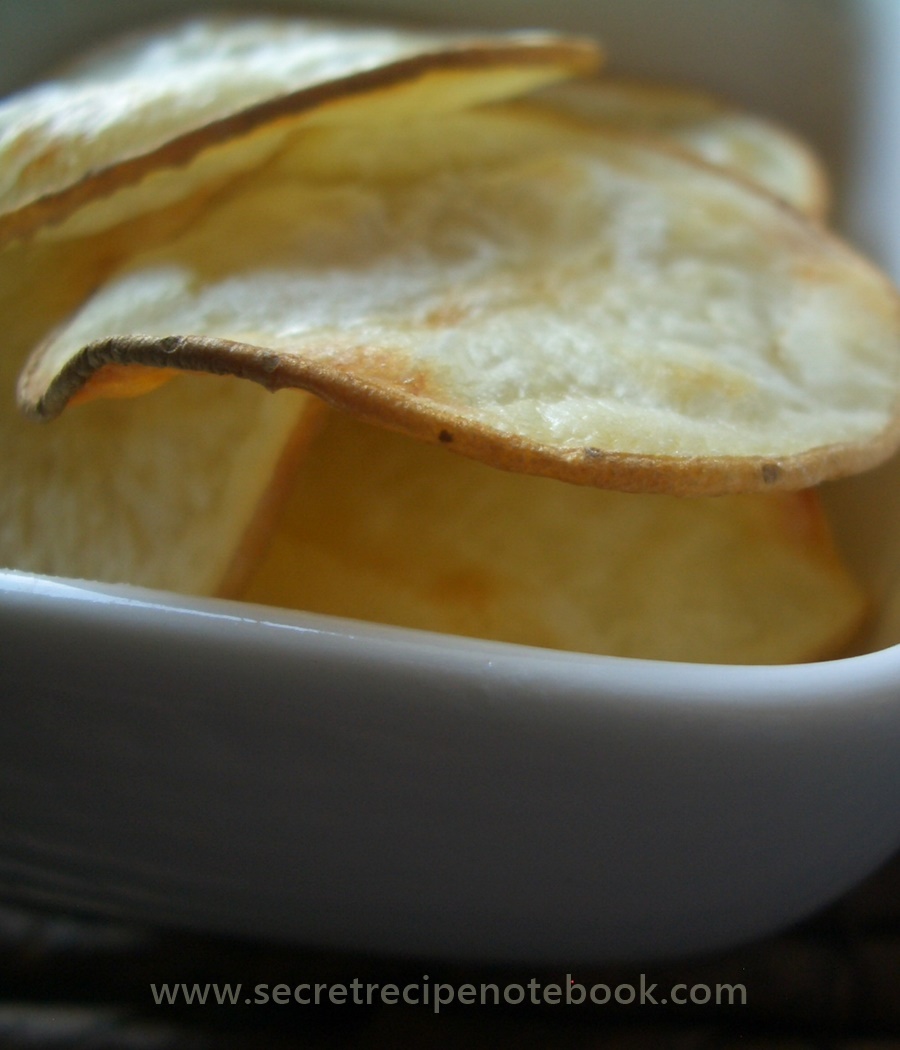 Everybody loves potato chips, especially when it's freshly homemade! They are so perfectly crisp and delicious not to mention they are so much healthier than store-bought chips. When making your own chips, you can control the amount of oil and seasoning and you can also play with spices and choose the one you love the most.

If you love veggie chips don't skip our recipes for sweet potato chips and carrot chips both baked in the oven. Or for something a bit different try our ham mozzarella pizza rolls or crispy pesto twists.

Shop quality kitchen supplies and cookware for your cooking adventures at Food52!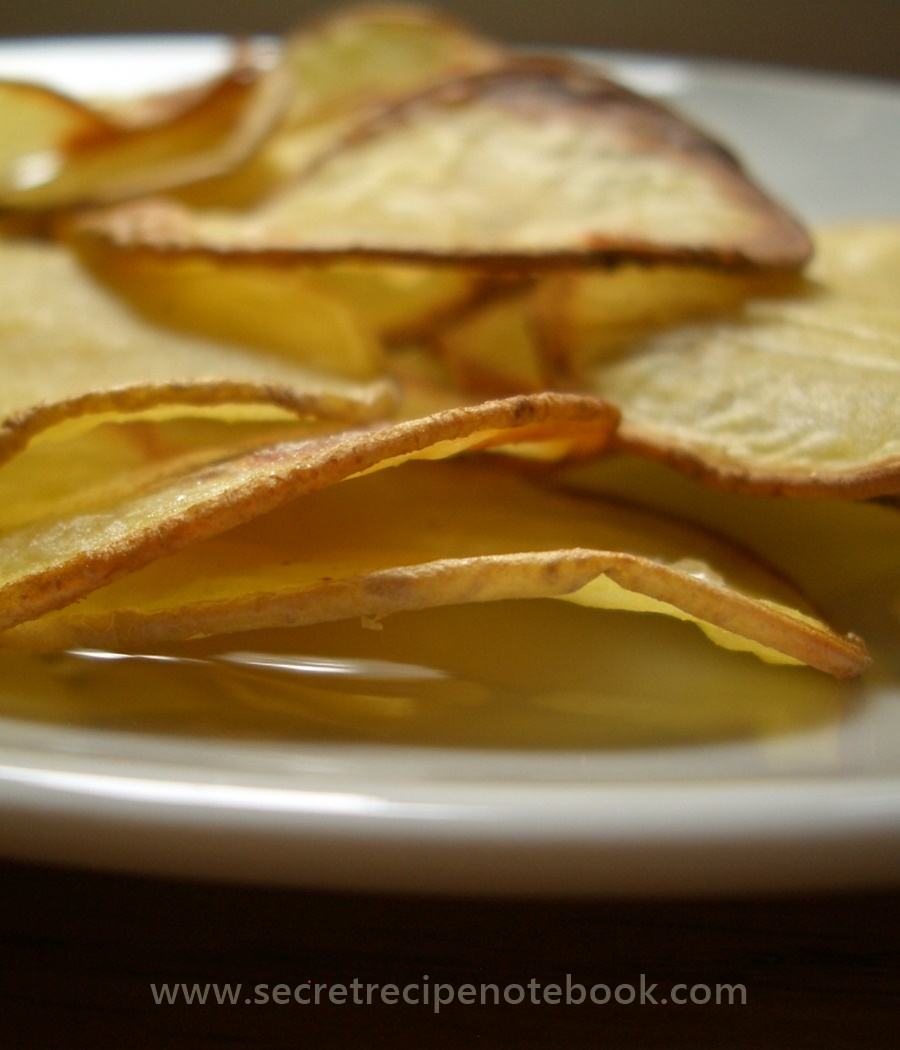 One of the best things is that you can make a bunch of chips, whenever you want. You just need a few POTATOES, some OLIVE OIL and your favourite SEASONING.

Once baked, these chips are ideal healthy nibble at home or picnic or a great side-dish served along juicy burger, steak or hot dogs. To make the perfect homemade chips just follow out instructions below.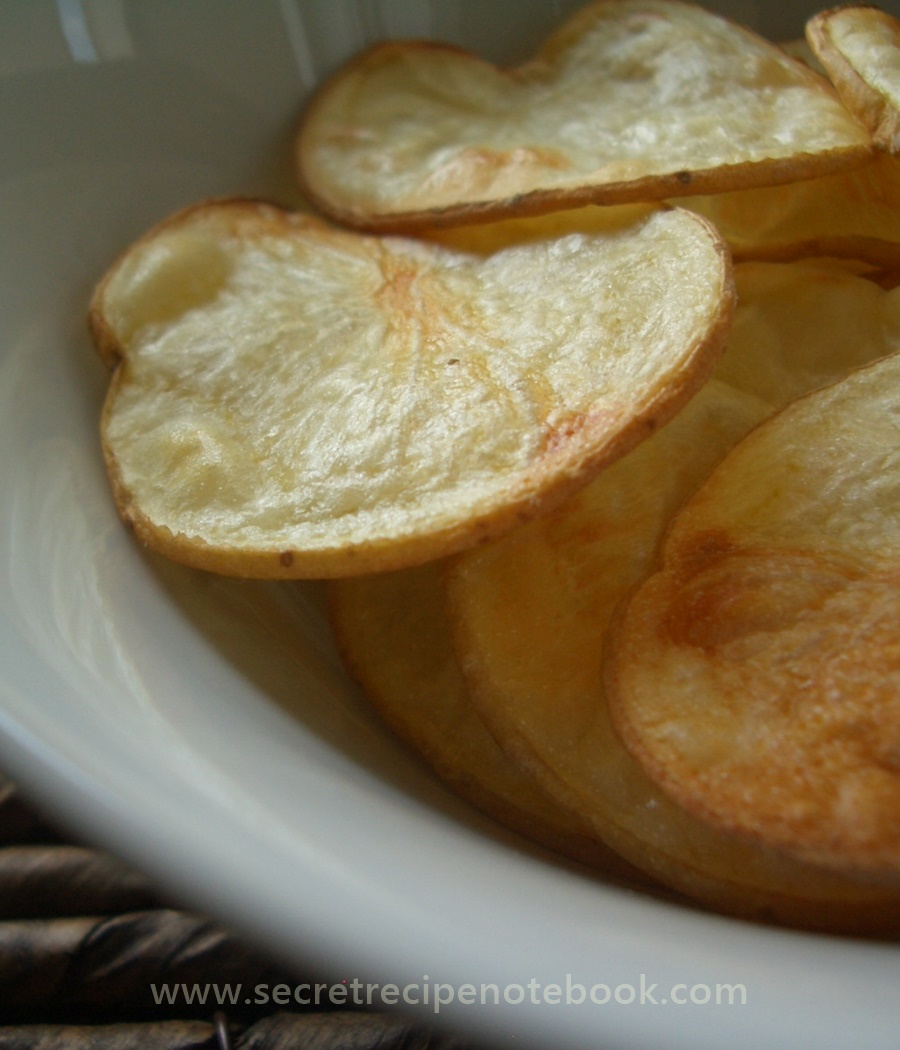 Try also these tasty recipes:
How to make baked potato chips
Making homemade potato chips is so easy. First you will need to prepare potatoes by scrubbing them with a vegetable brush then rinse under the water and dry.

The trick to the perfect potato chips is to cut the potatoes as thinly and possible. This is the easiest and quickest done using a mandolin slicer - with this utensils you will get even slices. If you don't have mandolin slicer, you can do this on a wooden cutting board using a sharp kitchen knife. The result will be the same but you will need more time.


Best selling kitchen tools
Baking potato chips
For baking chips you will need a large baking sheet lined with baking paper. Once potatoes are sliced, place then in a bowl of cold water for 5 minutes then dry each slice with a kitchen paper to soak any moist from the surface. Arrange the slices in a single layer on the tray. Brush lightly each slice with olive oil using a pastry brush and season with some coarse salt. 


Bake for 10 minutes, then carefully remove from the oven and using tongs flip each one to other side and bake for another 5 - 6 minutes. The best OVEN TEMPERATURE for baking chips is around 190°C (374°F) - 200°C (392°F) depending on the oven. Try with these temperatures and check what works best for you. 

KEEP AN EYE ON THE CHIPS WHILE BAKING AS THEY BAKE FAST TOWARDS THE END. Remove the one baked and leave the rest to bake for another 1 - 2 minutes. Leave potato chips to cool on the tray for a few minutes then remove to the bowl.

Your homemade potato chips will look great served in these pretty white bowls made of durable porcelain.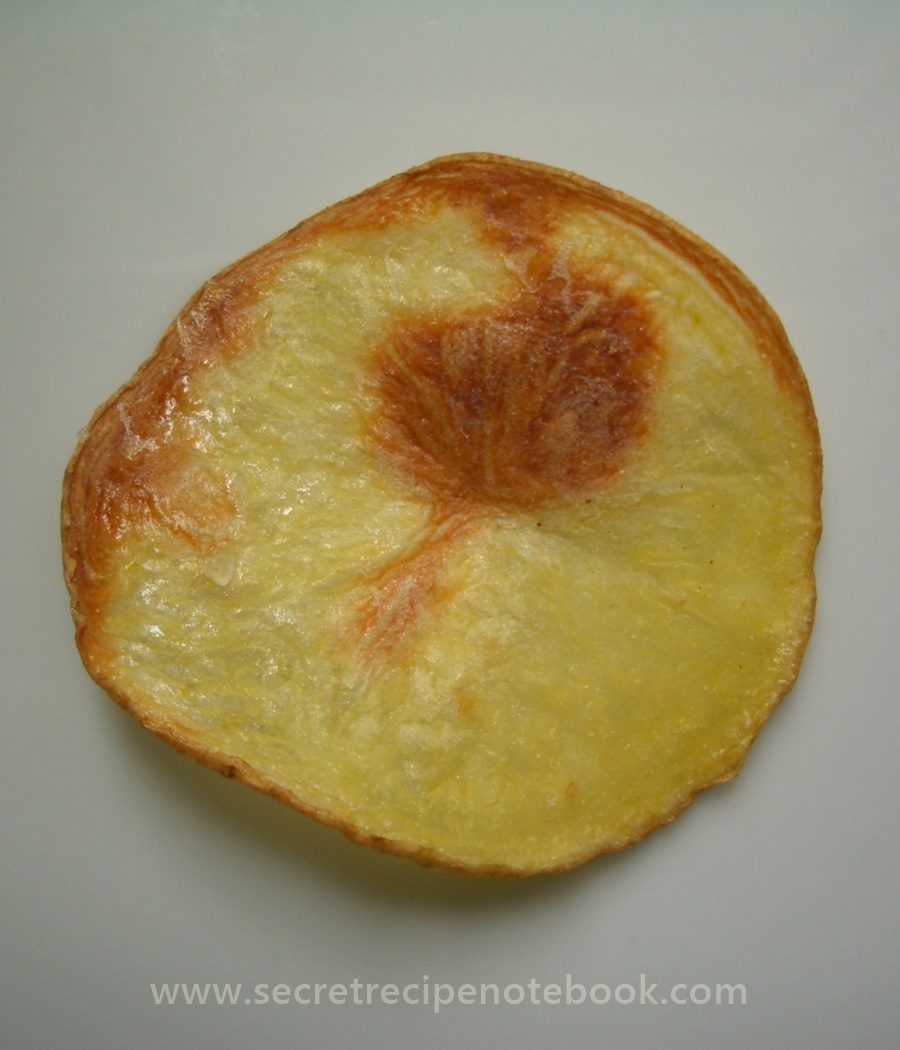 Seasoning options for baked potato chips
Spice the chips with your favourite spice or mix of spices. Here are a few ideas:
Storing homemade baked potato chips
Baked potato chips are best eaten right away, but you can store it in a container for 1-2 weeks.


Looking for more snacks to try? Take a look at these recipes: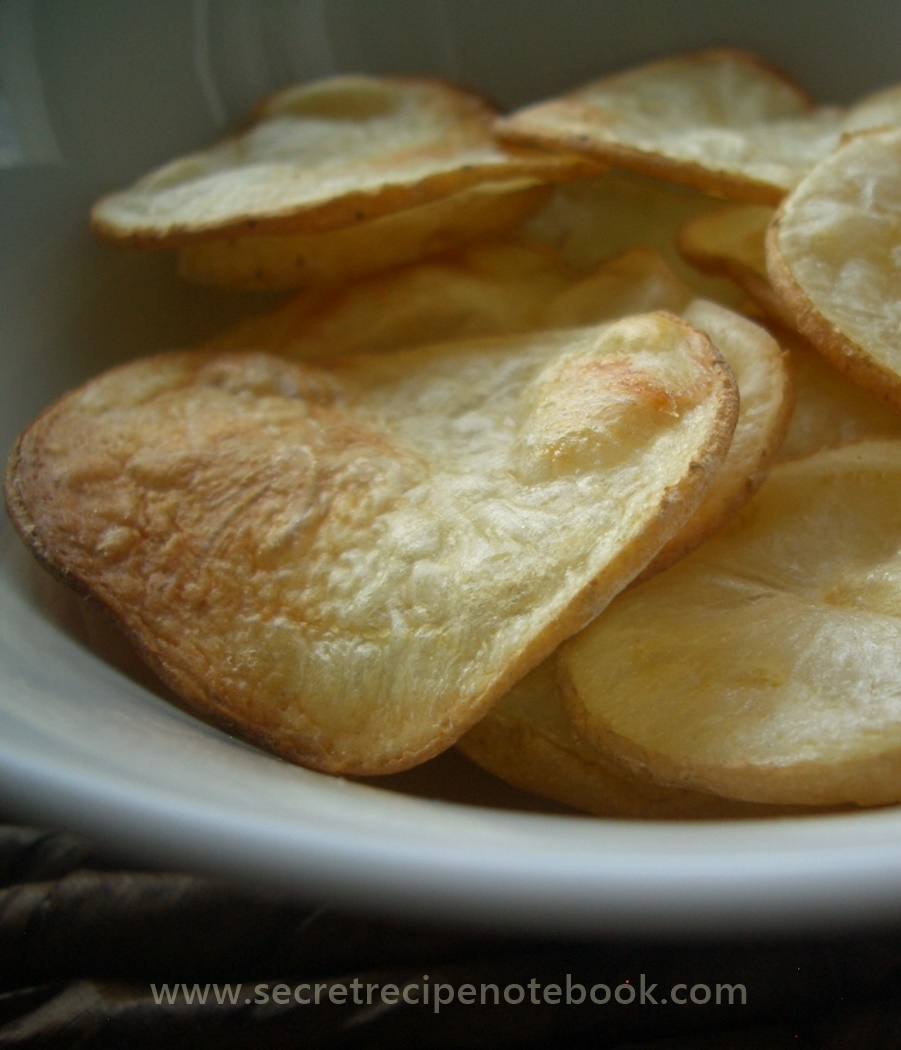 Homemade Baked Potato Chips

MAKES: 2 servings
COOKS IN: 30 minutes
LEVEL: Easy
INGREDIENTS
400g

potatoes

(2 medium potatoes)
2 tablespoons 

olive oil

coarse salt

or other

spices

for seasoning
METHOD
Homemade Baked Potato Chips