Snacks & Nibbles | Sweet Potatoes
Homemade Sweet Potato Chips
If you are looking for a healthy snacks these homemade sweet potato chips is an ideal choice. These veggie chips is oven-baked and so delicious!
This webpage contains affiliate links. Please view our disclosure policy for more details.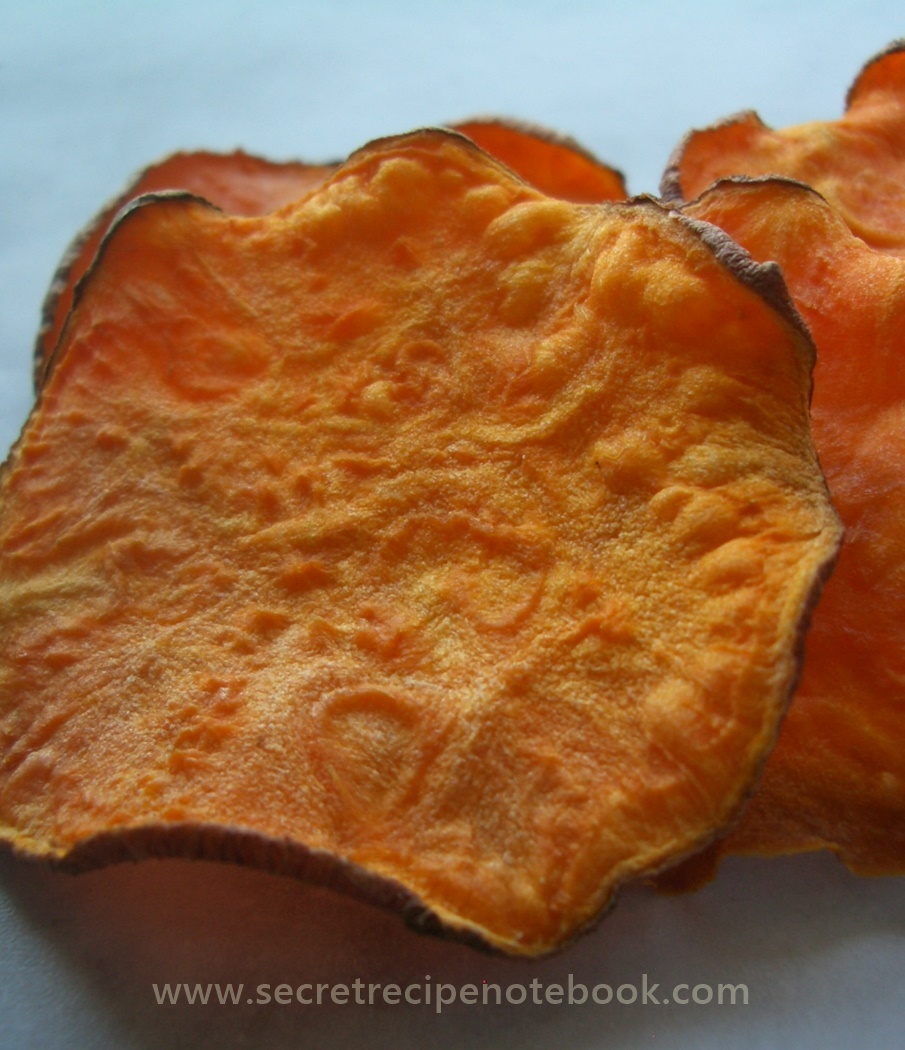 This bright-coloured veggie chips is among our favourite healthy snacks. Super simple to make, requires only 3 ingredients and tastes better than store bought chips, because they're fresh.

Plus, making sweet potato chips at home allows you full control of chip thickness, fat content and seasoning. These chips are perfect alongside sandwiches, burgers or just on their own.

For more delicious flavours, check out how to make homemade potato chips or crispy carrot chips, both easy and addictive. Or for something a bit different try our ham mozzarella pizza rolls or crispy pesto twists, both easy to make.

Shop quality kitchen supplies and cookware for your cooking adventures at Food52!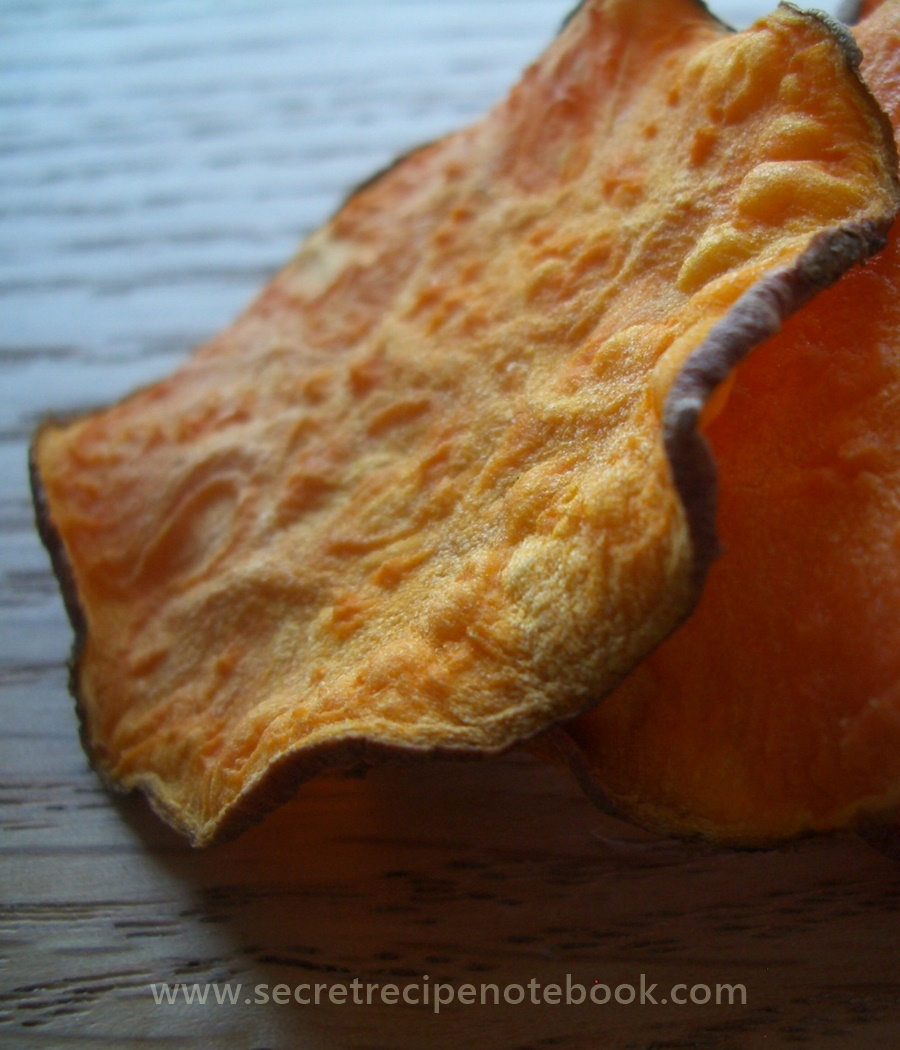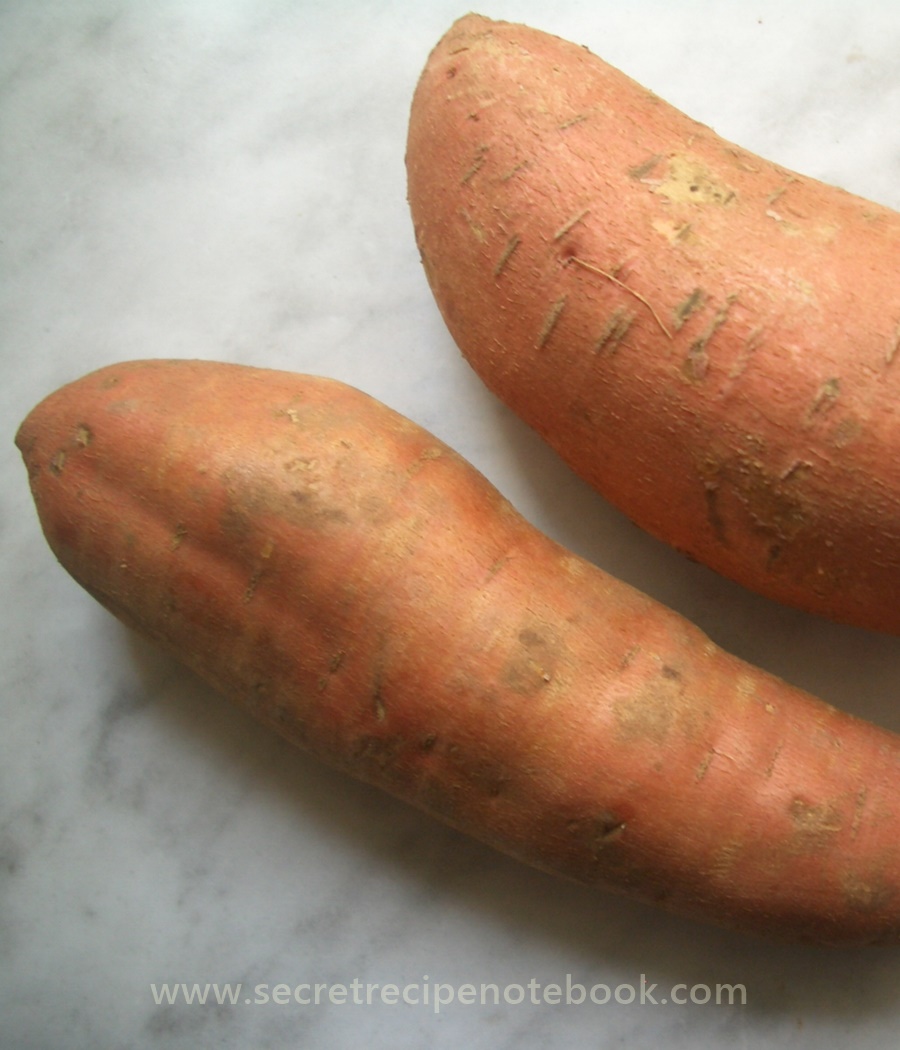 Try also these tasty recipes:
Useful tips for making homemade sweet potato chips
For this chips use ORGANIC SWEET POTATOES as you will leave the skin on. If you don't use organic one, be sure to peel off the skin. First rinse and dry sweet potatoes the slice it to 1mm using mandolin slicer into rounds. You can also use sharp knife but be sure to cut evenly the slices. 


Spread the sweet potato slices on prepared baking sheet in a single layer, leaving some space around each slice. When there are too many slices on the baking sheet, the heat from the tray creates steam and chips will be tender instead of crisp. Brush gently each slice with olive oil and sprinkle with some salt (optional).


The time of baking depends on thickness of the slices and the strength of your oven so you may need to bake them a couple of minutes more or less. In any case sweet potato chips go from perfect to burnt very quickly so watch them carefully while baking. Leave the chips on the sheet for about 10 minutes - they will crisp up a little more as they cool.


Best selling kitchen tools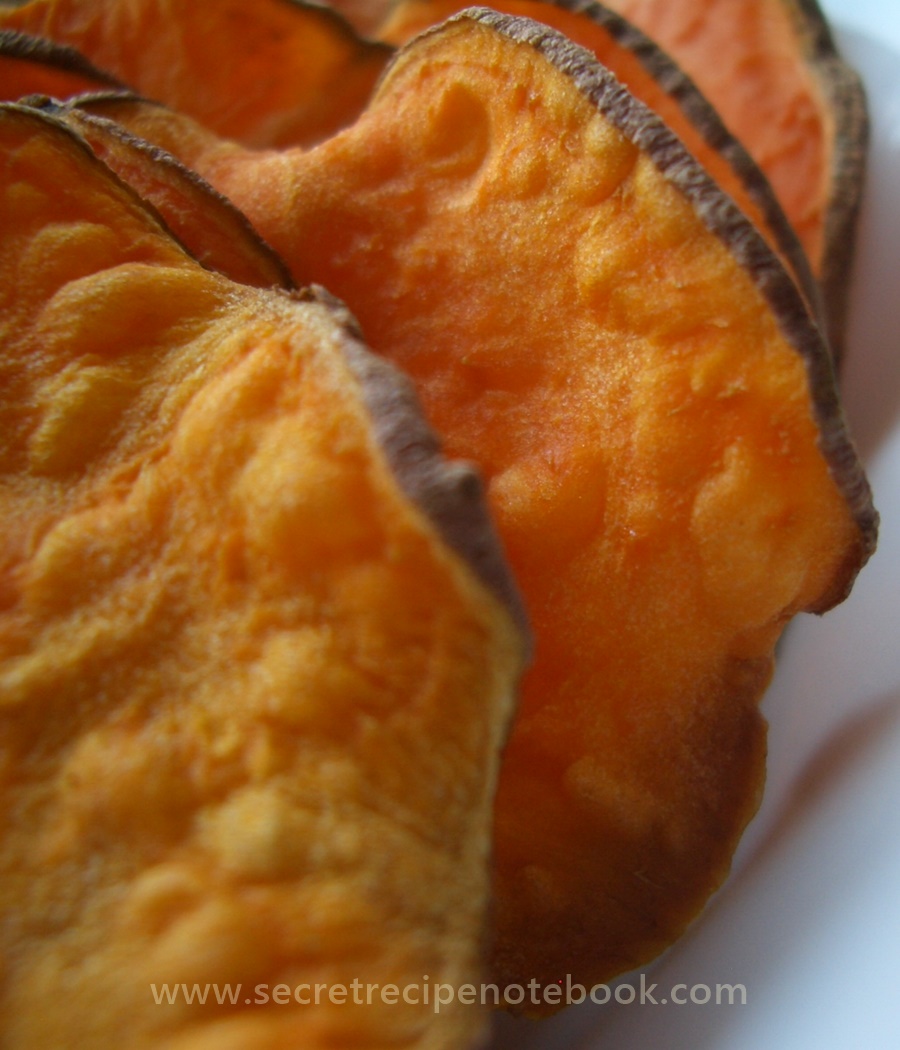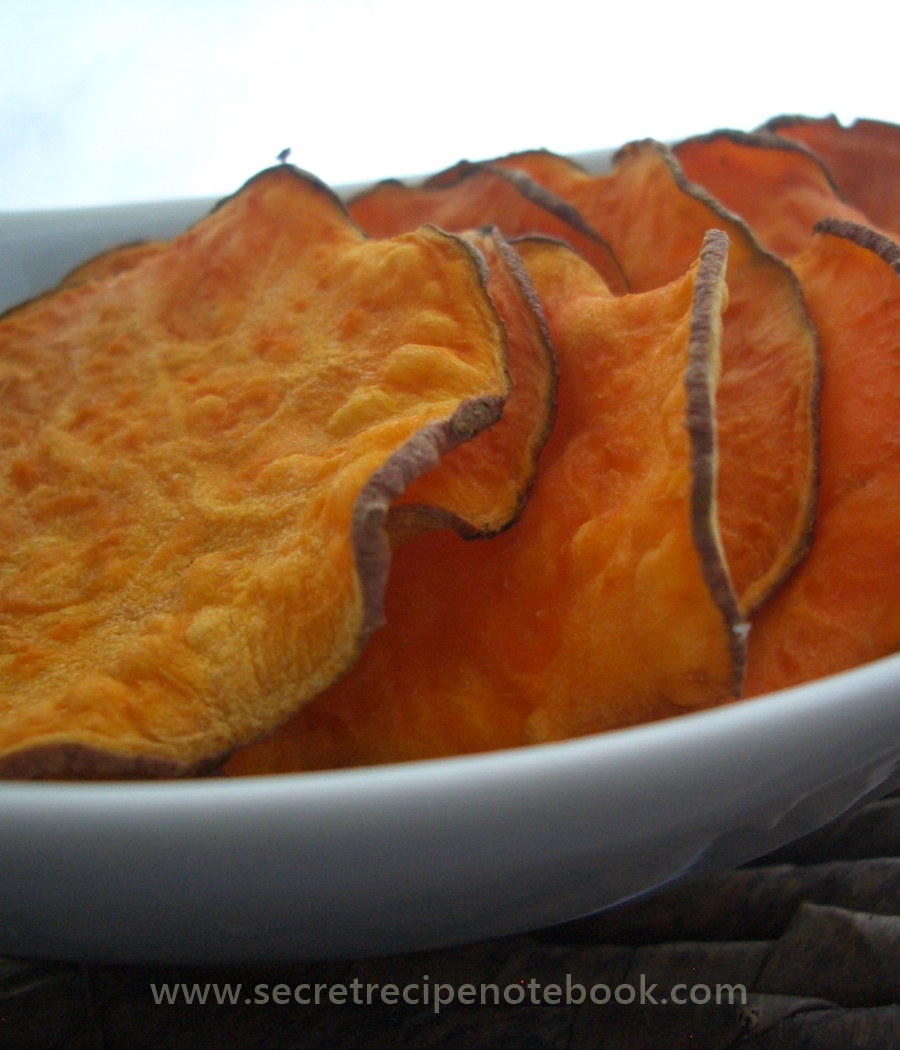 Storing homemade sweet potato chips
Sweet potato chips can last for about 1 week in an airtight container or a tightly seeled plastic bag. Your homemade potato chips will look great served in these pretty white bowls made of durable porcelain.


Looking for more snacks? Take a look at these recipes: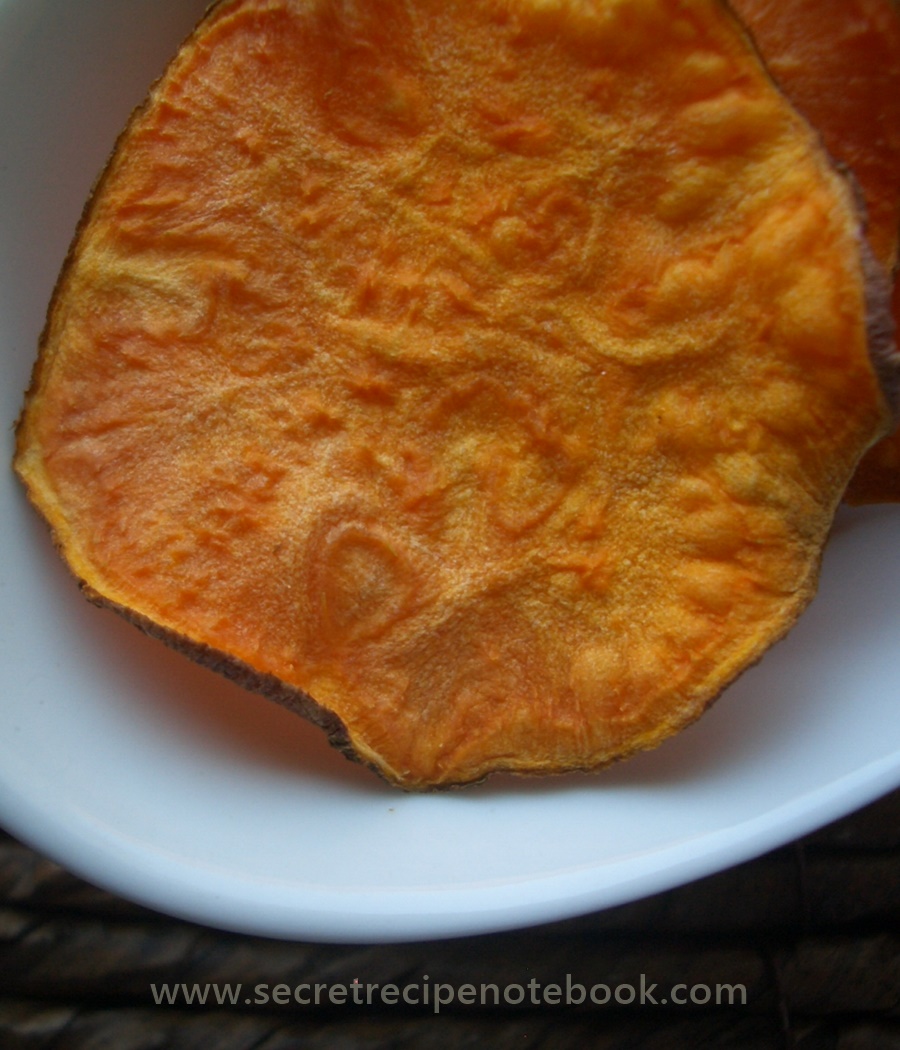 Homemade Sweet Potato Chips


MAKES: 2 servings
COOKS IN: 40 minutes
LEVEL: Easy
INGREDIENTS
METHOD
Preheat the oven to 150°C. Line

2 

baking sheets

with baking paper and lightly brush with the olive oil.





Rinse and dry sweet potatoes and using a

mandolin slicer

slice them very thinly (around 1mm) into rounds. You can also use a

sharp knife

, but it takes longer.




Lay the sweet potato slices on a prepared baking sheet in a single layer. Brush gently each slice with olive oil. Sprinkle with salt if you wish.


Bake in the oven for 15 minutes then flip slices, rotate the baking sheet and continue to bake for another 5-7 minutes. Chips are ready when they are crisp and brown around the edges. Remove from the oven and cool for 10 minutes on the baking tray. If you find a few chips with soft centers, place them back in the oven for about 5 minutes. Then transfer the chips to a bowl or plastic bag to store. 


Homemade Sweet Potato Chips