spelt oregano crackers
These healthy crackers are made with whole grains spelt flour and scented with dried oregano. So easy to make these crackers are a great nibble option in any occasion.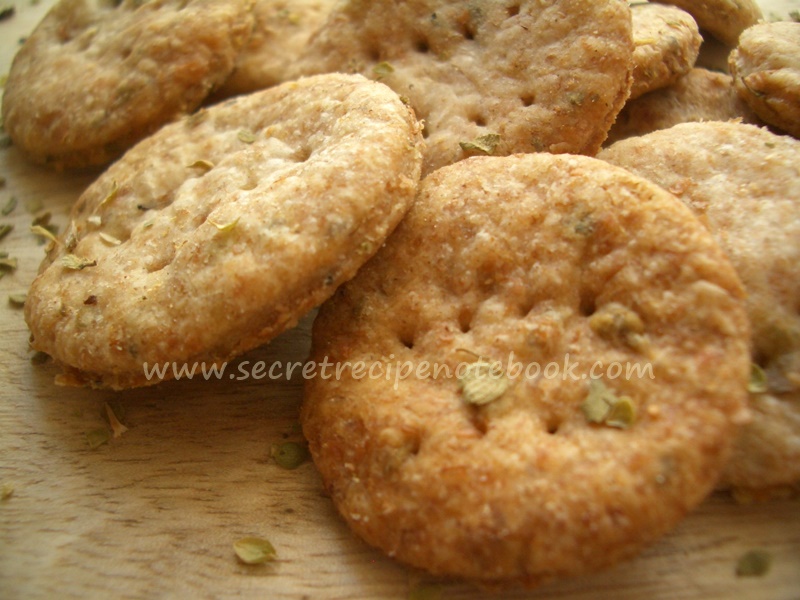 You will love these simple healthy crackers made with only spelt flour and enriched with dried oregano. They are made quickly and easily in only 30 minutes. Just nibble a bunch of small crispy crackers or serve with your favourite dip.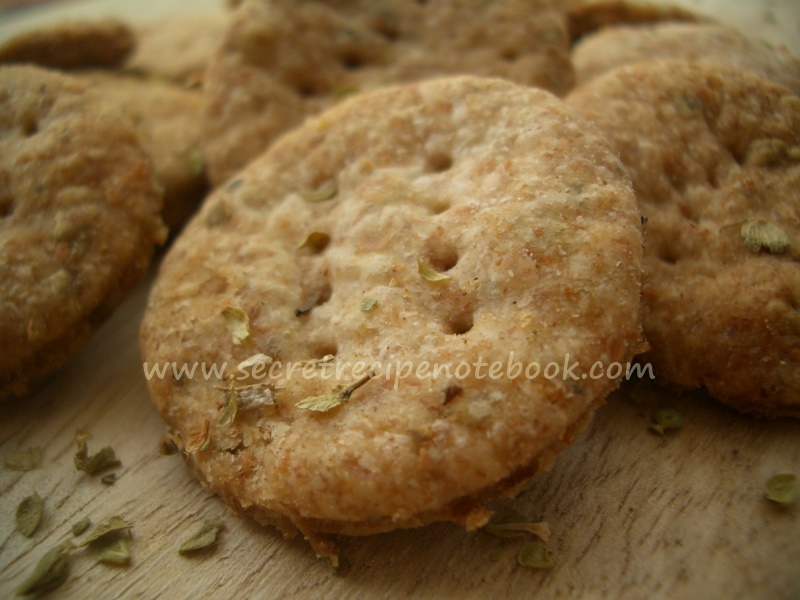 how to make spelt oregano crackers
These spelt crackers are so quick and easy and you can experiment to find the exact combination of cracker thickness and baking time.

For this recipe you will need only spelt or whole grain spelt flour, both nutritiously  rich and full of fibre. First, combine flour with, baking powder, salt and dried oregano in one bowl. Add cubed butter and rub it into the flour.
Pour the water and work with your hands to make a dough. Leave the dough in the fridge for about 20 minutes then roll on lightly floured work surface to 1 - 2 mm thickness.

We decide to make small round crackers so we used small round cookie cutter to cut out the shapes. With this dough we made 50 small crackers. Prick each cracker with for 2 times then transfer to baking tray lined with baking paper. Bake for about 5 - 6 minutes or until lightly browned. Once baked transfer crackers to one plate to cool.
Best selling kitchen tools & gadgets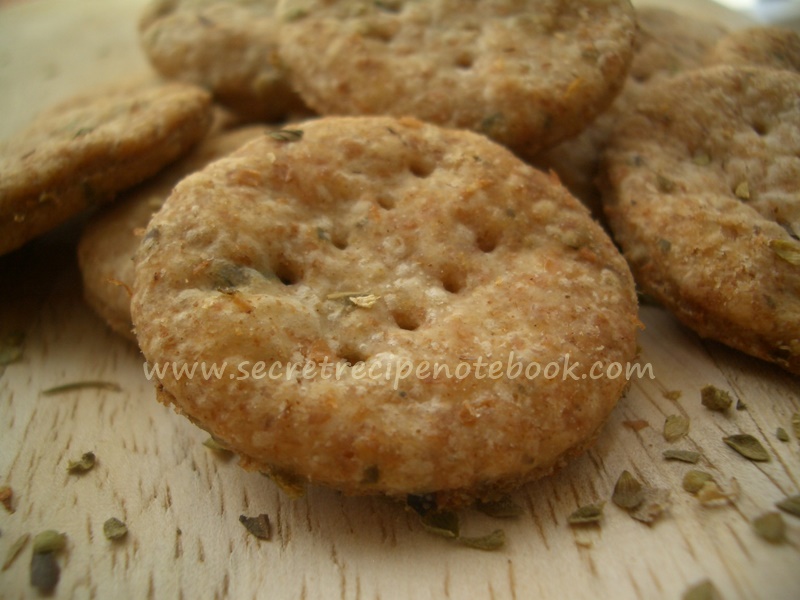 storing spelt oregano crackers
Store leftover crackers in an airtight container on the counter for 5 - 7 days. If your crackers become less crispy, arrange them on a baking tray and put in the oven to 175°C (347°F for a few minutes to re-crisp).


looking for more cracker recipes?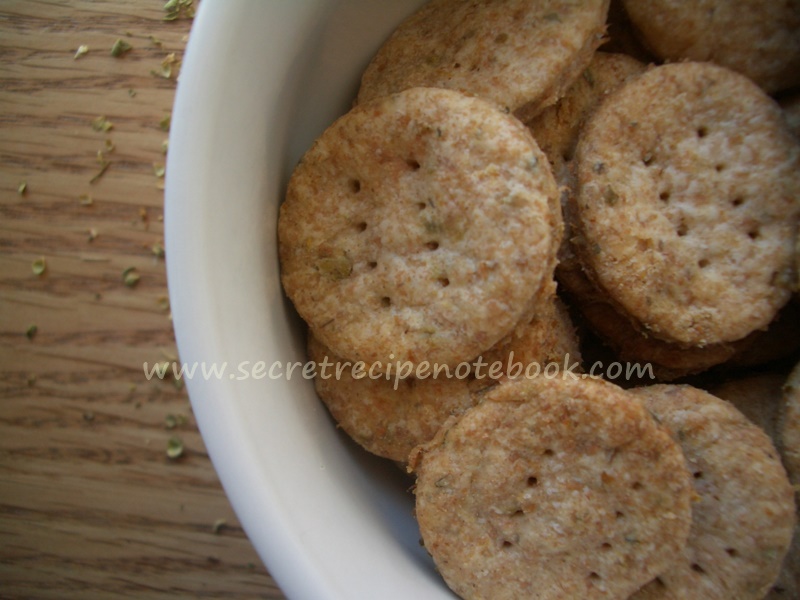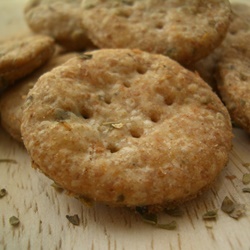 spelt oregano crackers recipe
MAKES: 50 small crackers
COOKS IN: 30 minutes
LEVEL: Easy
INGREDIENTS
100g white spelt or whole grain spelt flour
1/4 teaspoon baking powder
1/4 teaspoon salt
30g butter
50ml water
2 tablespoons dried oregano
METHOD
Combine spelt flour, baking powder and salt in a medium bowl.


Add cubed butter and rub into the flours until it resembles coarse crumbs. You can do this with your fingertips or use a pastry cutter. Pour the water and work with your hands until you get a compact dough. Leave the dough to rest in the fridge for about 10 minutes.


Preheat the oven to 180°C (356°F). Line 2 baking trays with baking paper.


Lightly flour work surface and roll out the dough thinly (1 mm). Cut into circles using small round cutter. 
 
Transfer crackers one by one onto a baking tray and prick each cracker with fork a few times to prevent them from puffing up while baking. Bake for about 5 - 6 minutes or until crackers start to become lightly brown. Baking time will depend on how thin your crackers are. Transfer the crackers to a wire rack to cool completely.


© Secret Recipe Notebook owns the copyright on all images and text and does not allow for its original recipes and pictures to be reproduced anywhere other than at this site unless authorization is given.