You will love these healthy crackers made with whole grain flour and packed with sesame and chia seeds. They are ideal party snack or healthy bite throughout the day. 
Make a heathier switch when it comes to snacking by making your own crackers. They are much easier to make than you would think. These whole grain sesame chia crackers are made up of just a few simple and healthy ingredients, including whole grain flour, olive oil and buttermilk.

In just 30 minutes and a handful of ingredients is all you need to make these healthy and tempting snack crackers.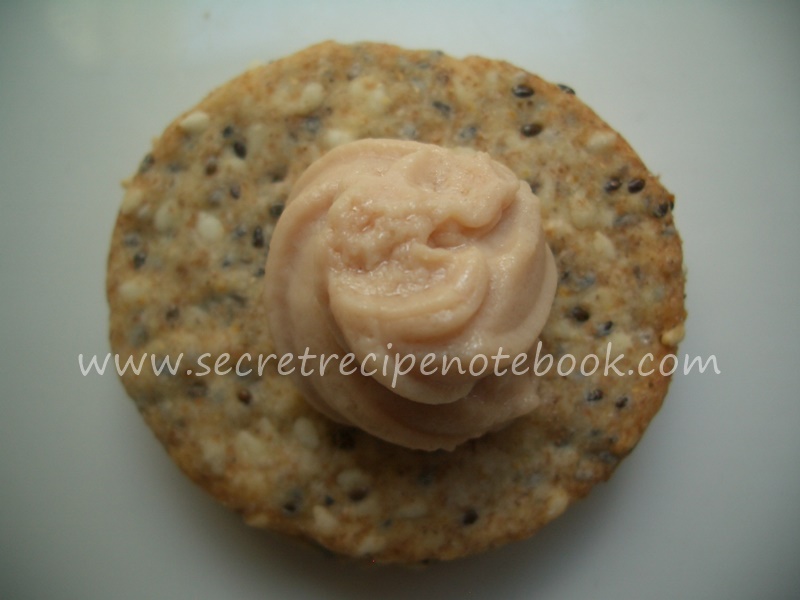 try also these tasty recipes:
What makes these crackers so healthy
These crispy crackers are packed with a mix of sesame and chia seeds. Chia seeds are so rich in nutrients and have various health benefits. While sesame seeds gives great texture and flavour. In addition, there is also some olive oil and buttermilk, both great ingredients.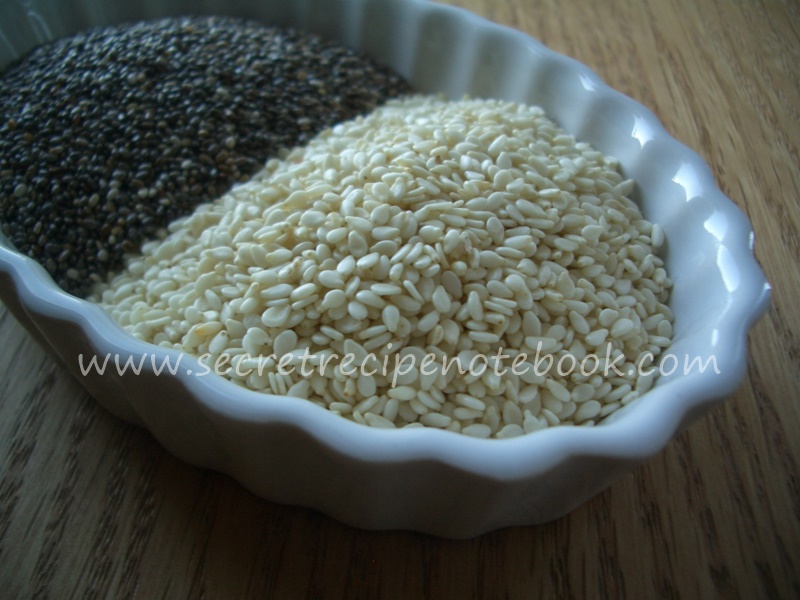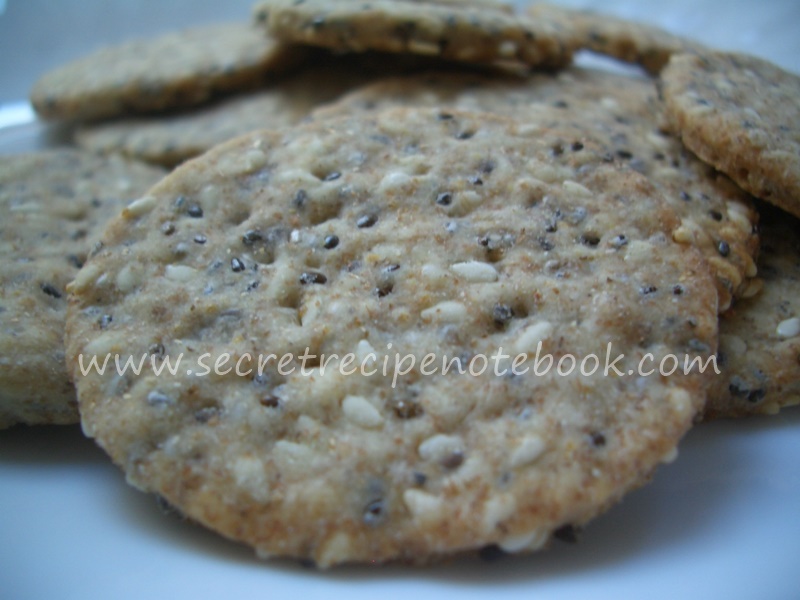 Baking hint
We used 4cm round cookie cutter to cut out the crackers, but you can use any size or shape you like. The dough made 40 crackers. Once you cut the shapes, arrange them on a baking tray and prick 2 - 3 times each with a fork. They bake for about 8 - 10 minutes or until they are lightly golden around the edges.


best selling kitchen tools & gadgets
Once cool, the Sesame & Chia Seed Crackers are ready to eat straight away! Crackers are so versatile, you can put cheese or paté on them, dip them in hummus, or just smear some butter or cream cheese on top. These Sesame & Chia Seed Crackers are so yummy and moreish! They won't last long!

Looking for more snacks?
For more snack inspiration, take a look at our collection of snack recipes. Also check out our selection of other tempting bread & pizza recipes, too.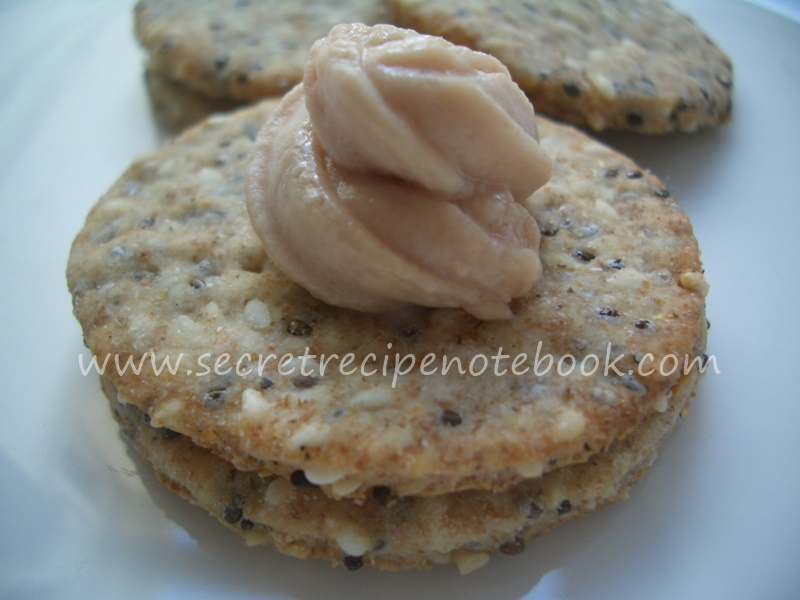 Digital Kitchen Scale | Mixing Bowls | Pastry Mat | Rolling Pin | Round Cookie Cutter | Baking Tray | Baking Paper Sheets

Whole grain Sesame Chia Crackers

MAKES: 40 crackers
COOKS IN: 30 minutes plus resting time
LEVEL: Easy
INGREDIENTS
120g (1 cup) whole grain flour
1/4 teaspoon baking powder
1/4 teaspoon salt
a few grinds of black pepper
30ml (2 tablespoons) olive oil
60ml (1/4 cup) buttermilk
20g (2 tbsp) chia seeds
18g (2 tbsp) sesame seeds
METHOD
Preheat the oven to 180°C (360°F). Line the baking tray with baking paper.


Combine the flour, baking powder, chia and sesame seeds, salt and pepper in a large bowl. 


Make a well in the centre of flours and add the olive oil and buttermilk. Stir, gradually incorporating the flour into the wet ingredients, until it forms a compact dough. Add additional buttermilk if it is too dry.


Turn out the dough onto lightly floured work surface and knead for a few minutes. Set aside to rest for about 10 minutes.


Lightly flour the work surface and rolling pin. Split the dough into half and roll one half  as thinly as possible (2mm), turning the dough as you roll to prevent sticking. Use a cookie cutter or small glass to cut out rounds. 


Place the crackers on prepared baking tray and prick each cracker with a fork 2 - 3 times. 


Bake in the oven for 9 - 10  minutes or until the edges of crackers turn brown and crackers are crisp, rotating the pans midway through baking. Watch carefully as crackers burn easily. Let cool on the pan and store in an airtight container.