Cheesy Garlic Breadsticks
Our cheesy garlic breadsticks (inspired by our cheesy garlic bread) are a super delicious snack or side dish you're going to adore.

In this recipe, regular breadsticks are upgraded with mild mozzarella and sharp hard cheese. Plus, there is a touch of garlic taste from the garlic granules we added to the dough.

We are sure you are going to fall in love with these amazingly delicious cheesy breadsticks.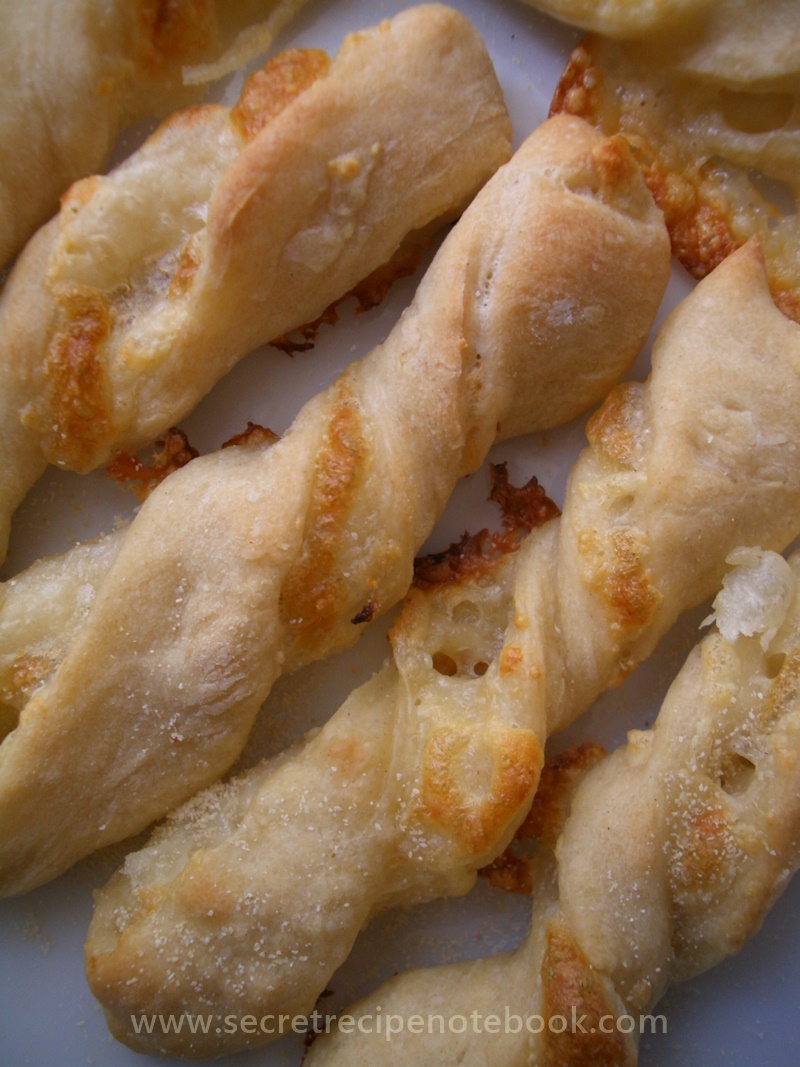 This webpage contains affiliate links. Please read our disclosure policy.

You will love the fact that they are easy and quick to make. Just knead a simple yeasted dough, brush with a little butter, top with cheeses, cut into strips and bake in less than 15 minutes.

These cheesy breadsticks will be gone before they have even had a chance to cool.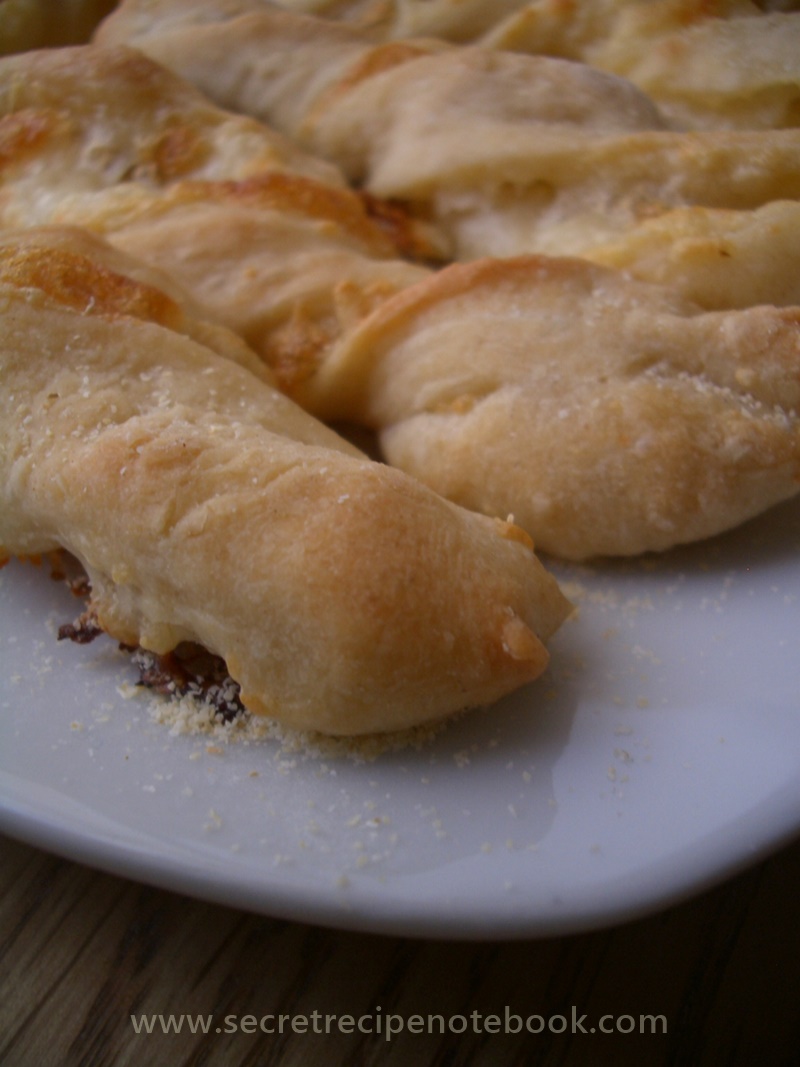 What goes well with cheesy garlic breadsticks
Nibble these breadsticks on their own or wrap each one with a thin slice of prosciutto or smoked ham, and you'll have an amazingly tasty meal.

They go great with a bowl of creamy soup such as our simple pumpkin soup.

Serve them with homemade lasagne or a hearty meat stew. Dunk them into your favourite sauce. These really are a versatile snack!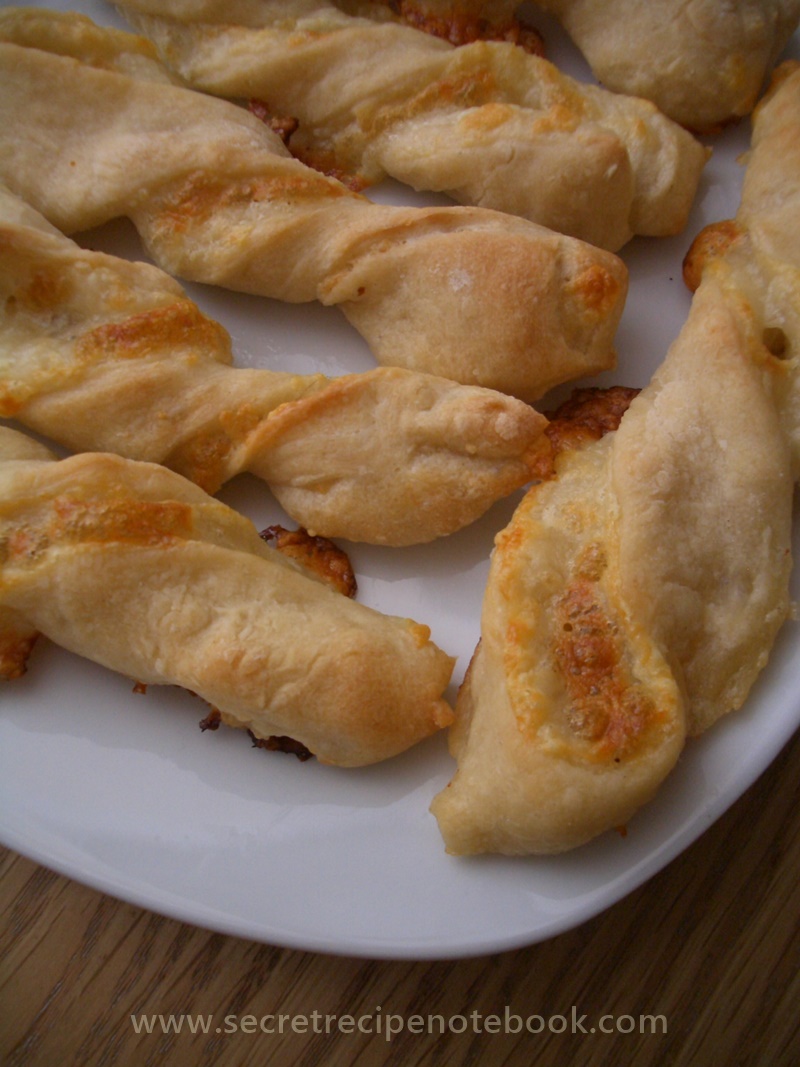 More snack recipes
you'll want to try:
Making the dough for cheesy garlic breadsticks
The dough for these breadstick is basic yeasted dough (like the one for pizza) made with a few basic ingredients. In this recipe we use instant yeast, which is easy to use, just stir it with the flour and that's it (no need for proofing the yeast). 
This makes kneading the dough quick and simple (like in our recipes for crispy pesto twists and savoury pizza muffins).
Here is what you'll need for the dough:
PLAIN FLOUR
INSTANT YEAST
SALT
SUGAR
GARLIC GRANULES
OLIVE OIL
WATER (lukewarm)

This ceramic bowl with extra-deep design and stable base are ideal for making the dough. Place all dry ingredients in a bowl and make a well in the middle. Add the olive oil to this, then, slowly pour in the water while stirring with a wooden spoon and incorporating the flour.

Once the dough comes together, tip onto a floured work surface and knead for 4-5 minutes (the dough should be soft and shiny).

Place the dough into a floured or oiled bowl, cover with a clean kitchen towel and keep in a warm place until doubled in size (around 40 minutes).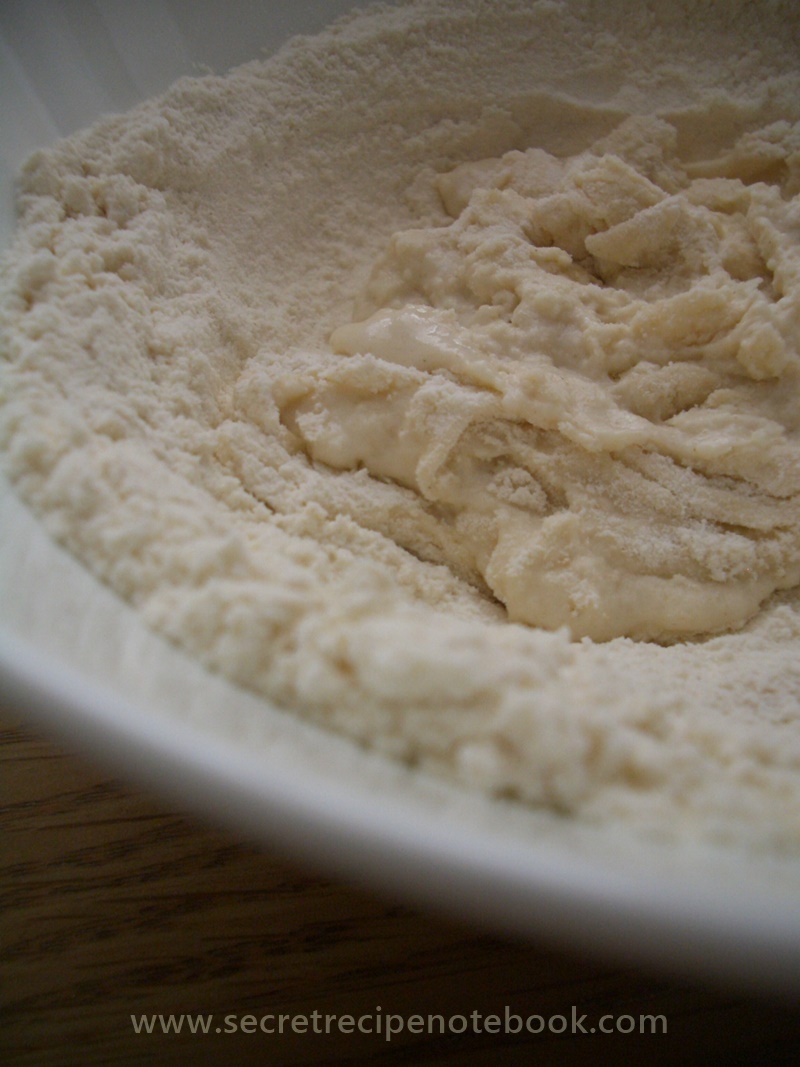 Assembling the breadsticks
Once the dough has risen, form a rough rectangle from it, 40cm long and 20cm wide. Brush with butter then sprinkle with both cheeses. Now, fold in half lengthways and press the edges down slightly.

For cutting the breadsticks, you will need a sharp knife. Using the knife, cut 1.5 cm strips, twist them several times and place onto a baking sheet. You will need 2 baking sheets (10 breadsticks per sheet).

The breadsticks are done when they're golden brown and when your kitchen smells like a bakery. They are best enjoyed straight from the oven!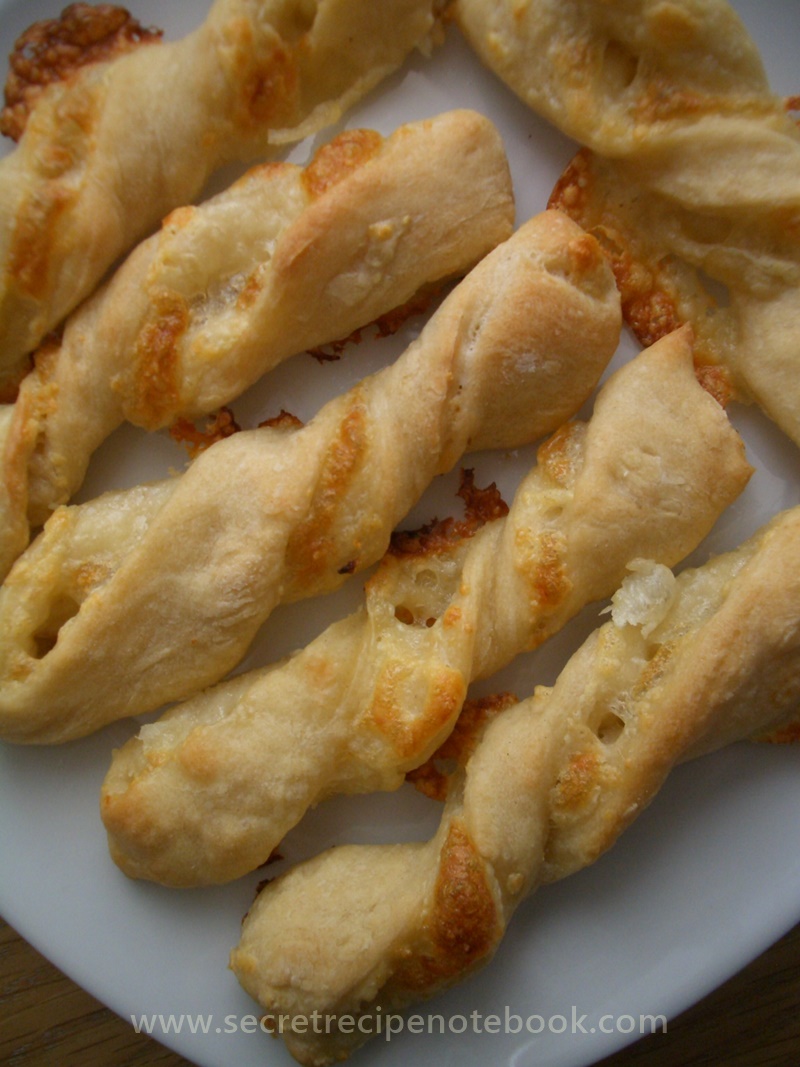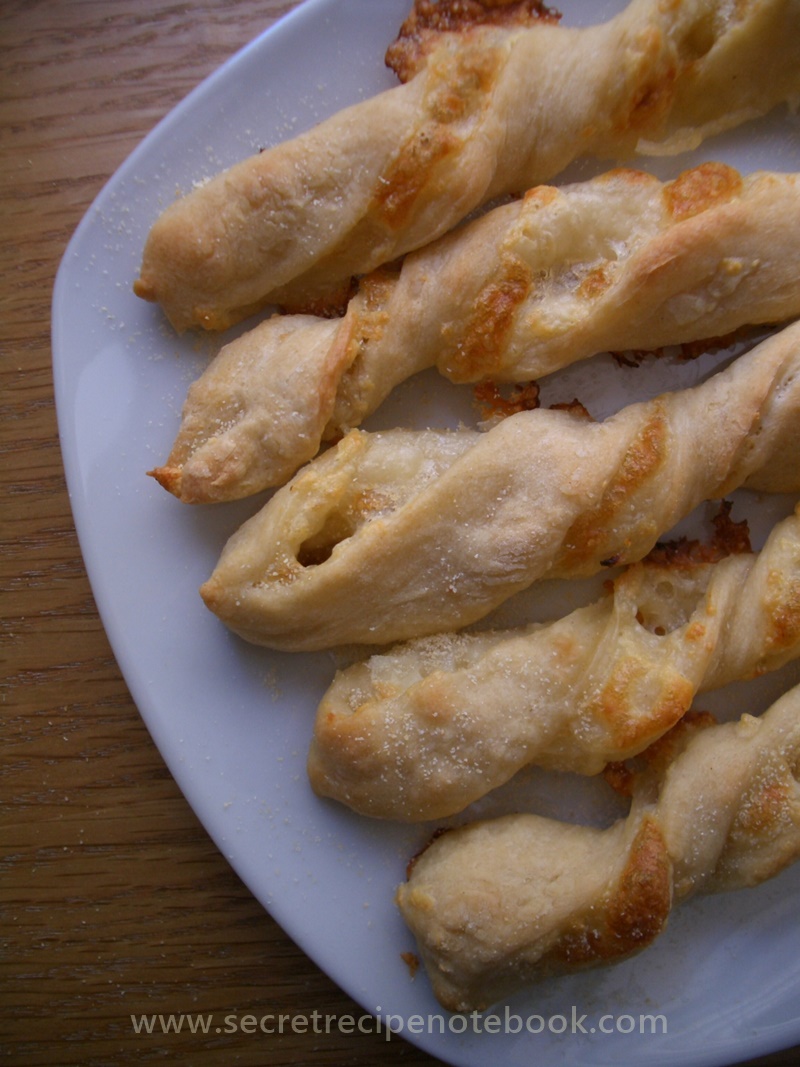 A few of our favourite snack recipes:
Cheesy Garlic Breadsticks
MAKES: 20 breadsticks
COOKS IN: 40 minutes plus rising time
LEVEL: Easy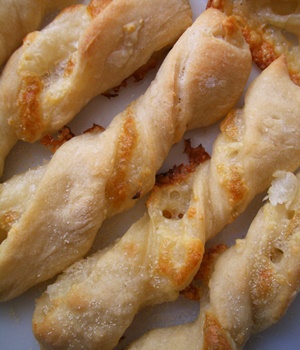 HANDY KITCHEN PRODUCTS:
INGREDIENTS
For the dough
For the topping
1 tablespoon butter, melted
28g hard cheese (Parmesan, Cheddar, Pecorino) (1/4 cup), shredded
112g mozzarella (1 cup), shredded
METHOD
Combine flour, instant dry yeast, sugar, salt and garlic granules in a medium bowl.
 

Make a well in the middle and pour in olive oil. Then, start pouring in the water while stirring with a spoon to incorporate the flour.





Tip the dough onto a floured work surface and knead until elastic and shiny (4-5 minutes). Put the dough into a floured bowl and keep in a warm place for about 40 minutes, or until the dough has doubled in size.




Preheat the oven to 180°C/356°F and line 2 baking sheets with baking paper.



Shape the dough into a rough flat rectangle (40x20 cm). Brush gently with melted butter then top with hard cheese and mozzarella. Carefully fold in half lengthways. 




Using a sharp knife cut vertically rectangle into strips about 1.5 cm wide. Twist each strip and arrange on the baking sheet leaving some space between each one.



Bake in the preheated oven for about 13-15 minutes or until they become golden and crispy. Remove from the oven and serve!




CATEGORIES: Snacks & Nibbles, Bread & Pizza, Side Dishes
We are a participant in the Amazon Services LLC Associates Program, an affiliate advertising program designed to provide a means for us to earn fees by linking to Amazon.com and affiliated sites.