TOMATOES
Easy Homemade Tomato Sauce
In only 45 minutes you will make this easy homemade tomato sauce. With only a few ingredients, this sauce is ideal for making a variety of interesting dishes.
This webpage contains affiliate links. Please view our disclosure policy for more details.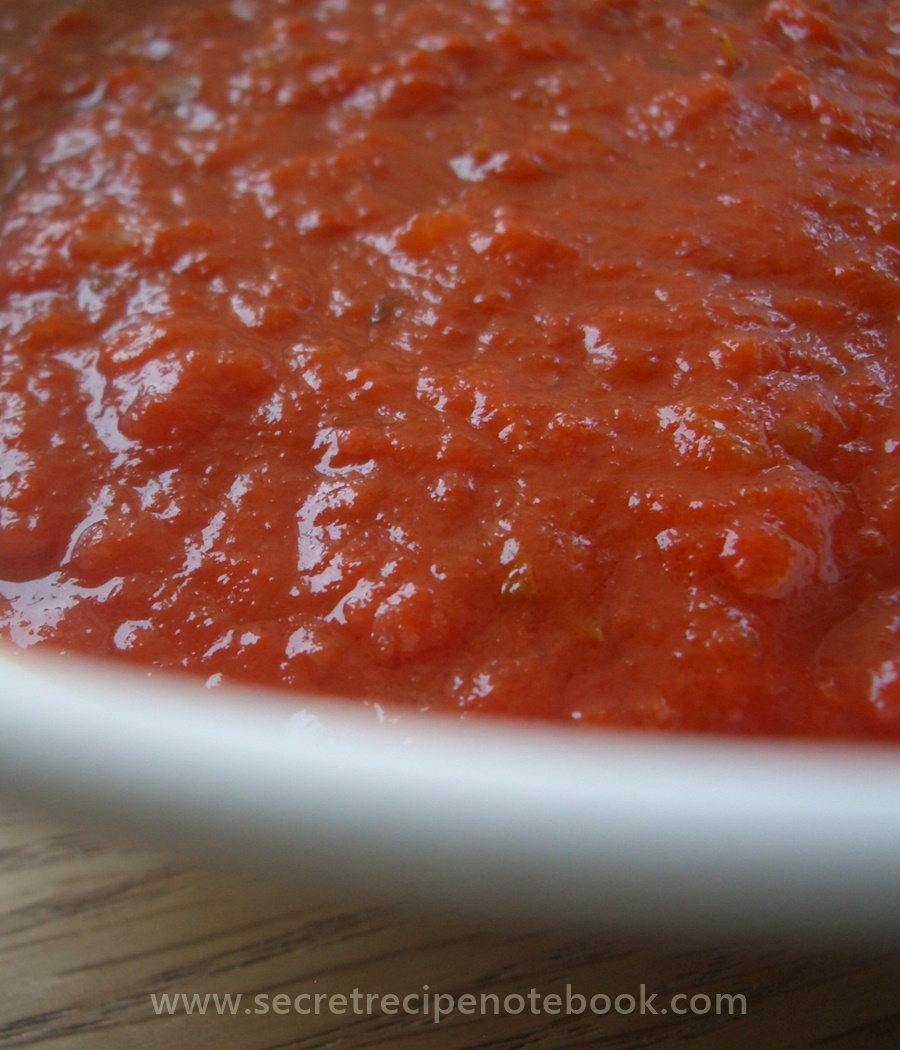 We have a recipe for an easy homemade tomato sauce you will love because it's delicious and you have all the ingredients in your kitchen.

Use this quick tomato sauce for a light pasta dinner or for preparing your favourite pizza, lasagna or cannelloni. For this sauce you can use cans of either chopped or whole plum tomatoes or the fresh one if it's tomato season.

We love to use this tomato sauce for our pizza muffins with bacon and pizza rolls with ham.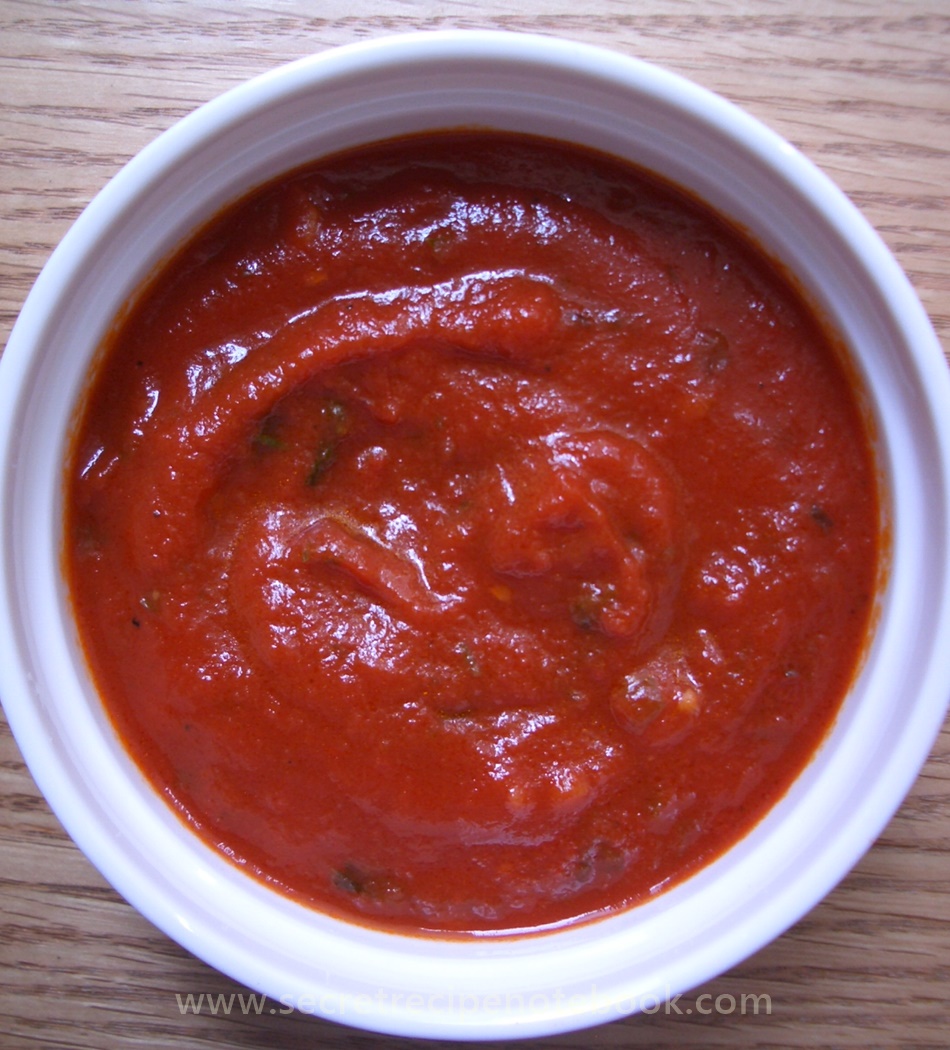 If desired, pass the sauce through a food mill or chop with stick blender to get smoothier texture. If you like more rustic appearance leave it as it is.

You can easily dressed up tomato sauce by adding some mushrooms, sausages, olives, anchovies, vegetables etc. 


Best selling kitchen tools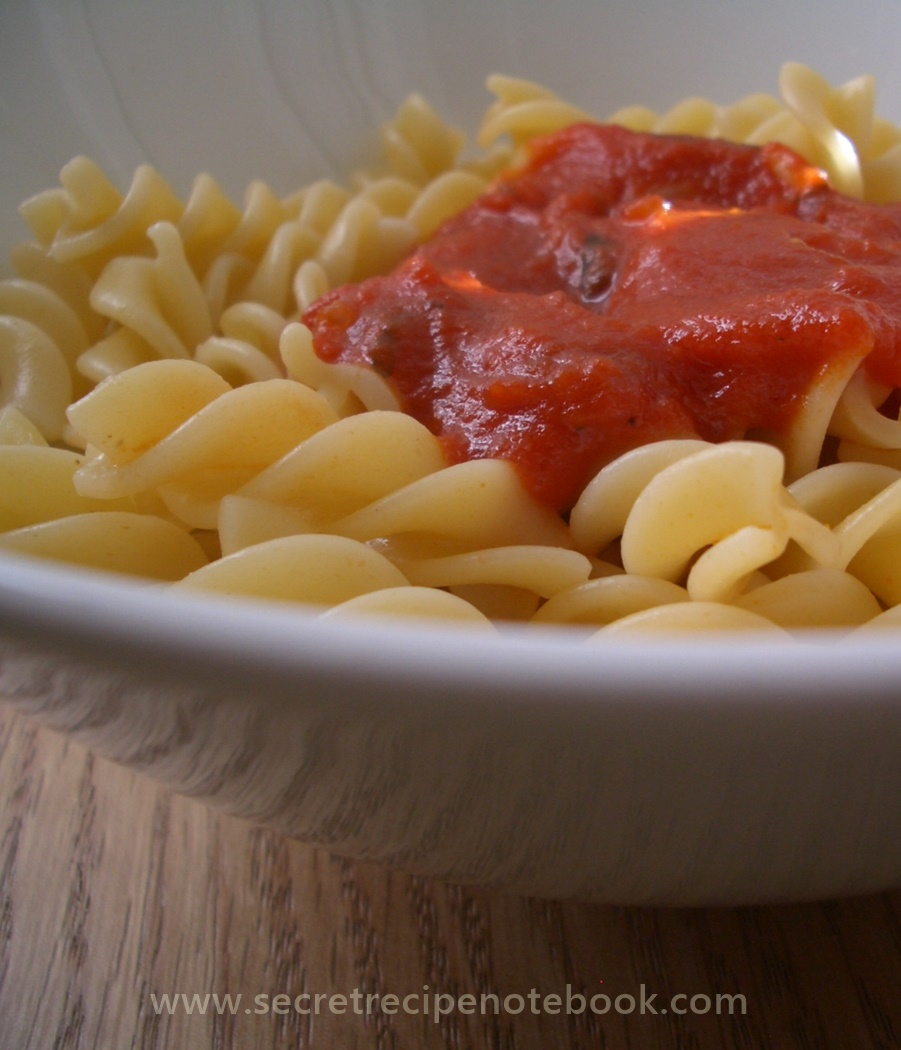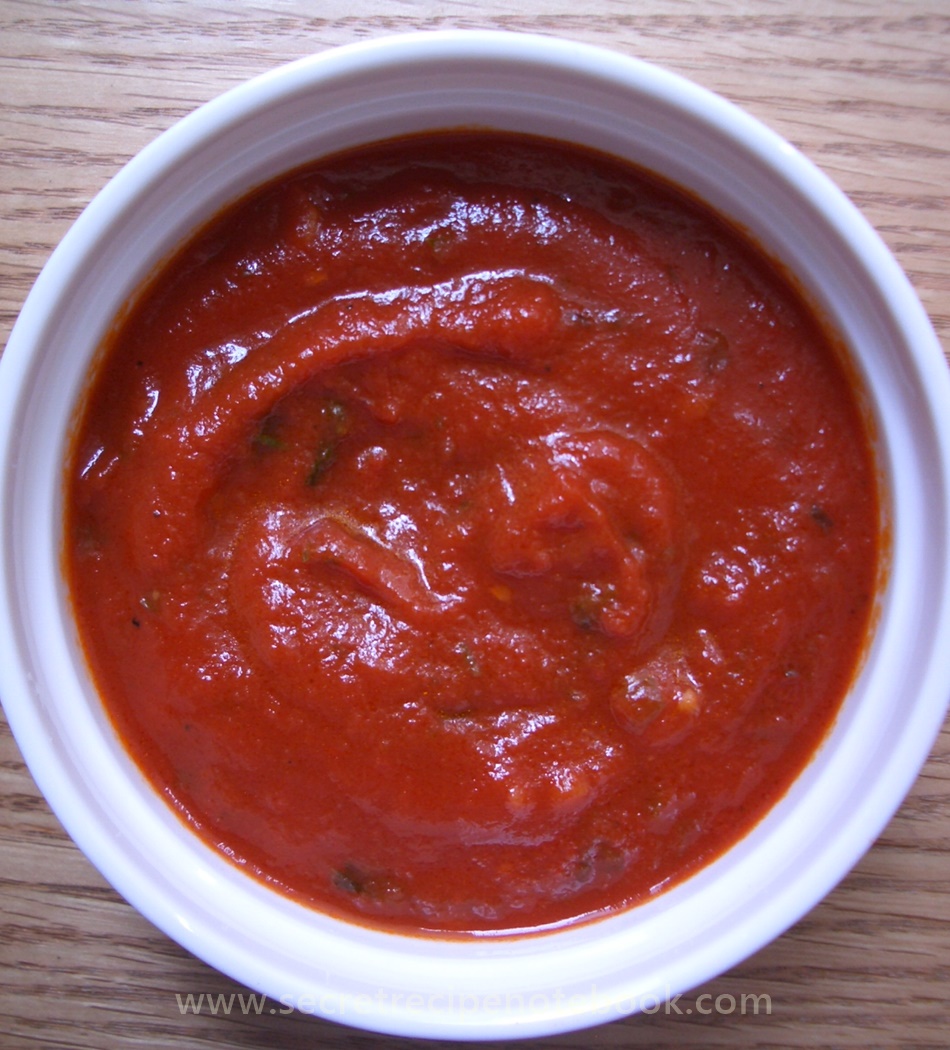 Useful tips for making easy homemade tomato sauce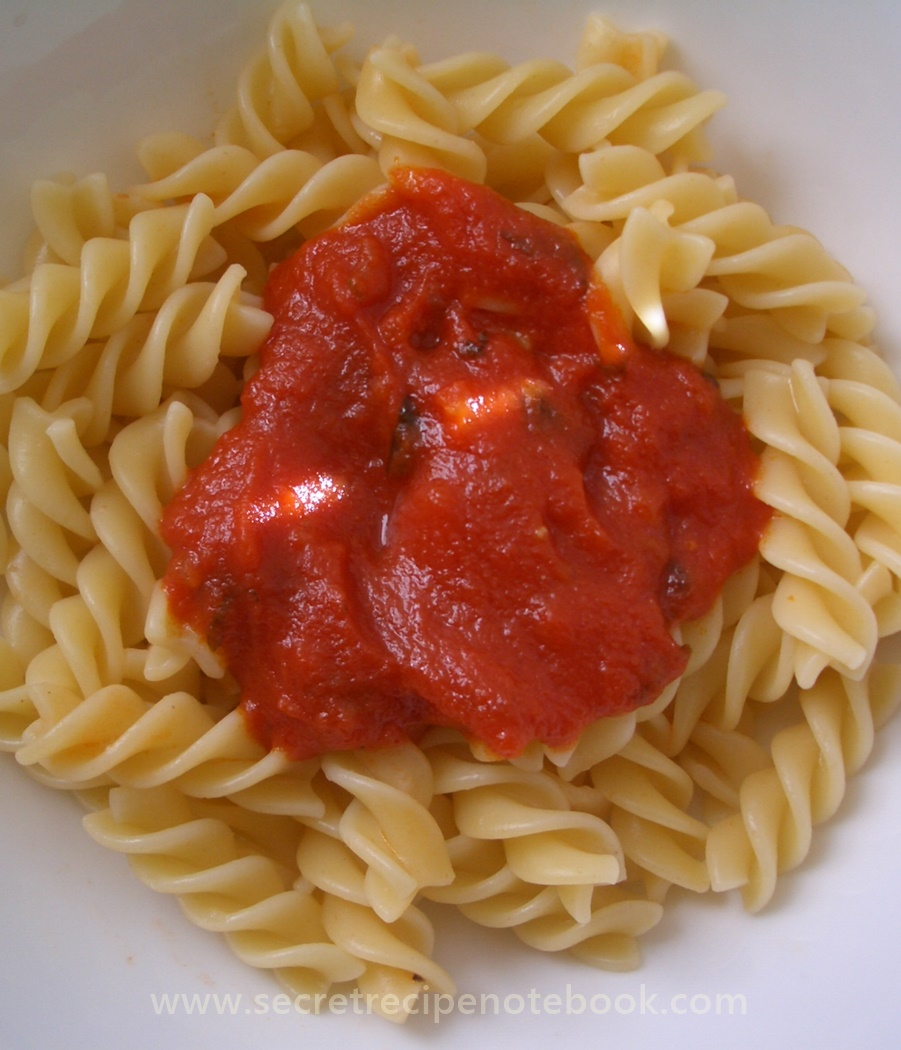 How to store homemade tomato sauce
If desired, the sauce can be cooled and refrigerated up to 4 days, or frozen up to 3 months. Just pour it into plastic freezer bags or plastic containers and freeze.


Looking for more interesting recipes? Check these out: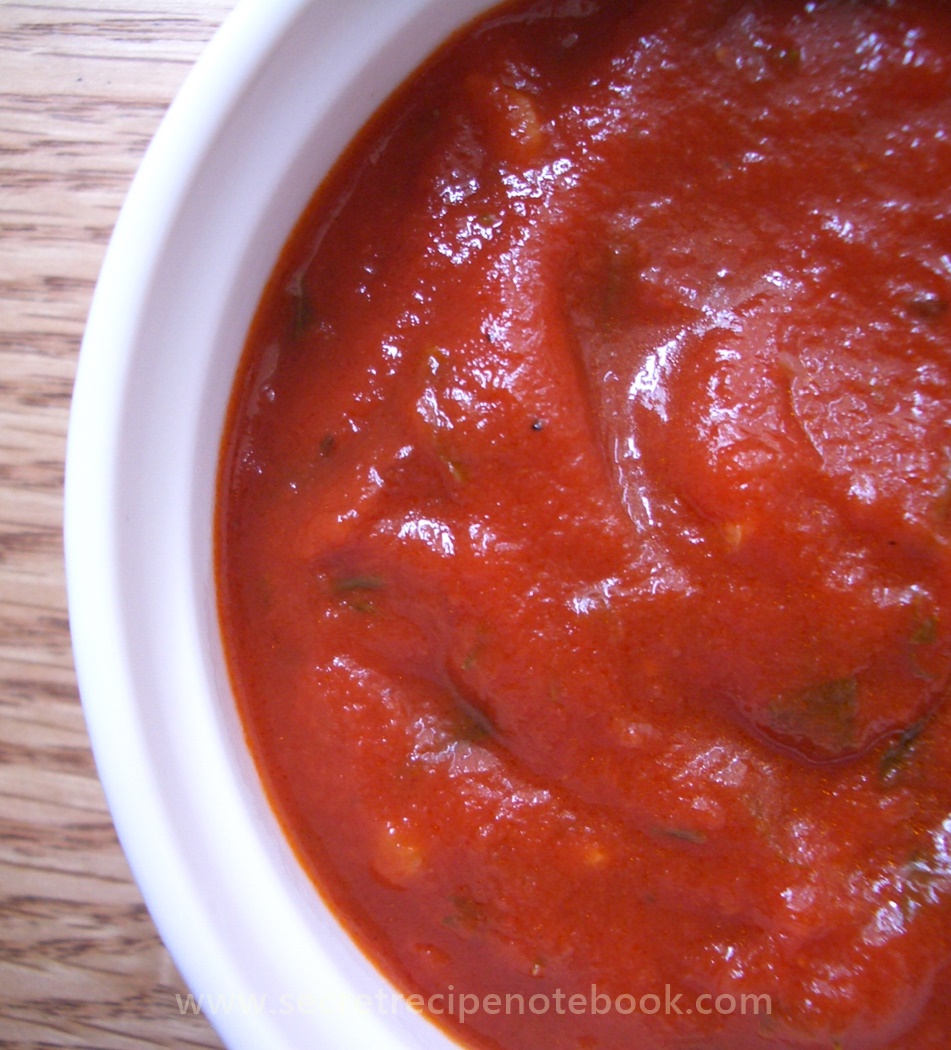 Easy Homemade Tomato Sauce

SERVES: 4 servings
COOKS IN: 45 minutes
LEVEL: Easy
INGREDIENTS
2 tablespoons olive oil
1 medium onion, finely chopped
1 garlic clove, minced

3 tablespoons chopped fresh parsley

400g (14 ounces) can whole peeled tomatoes (pomodori pelati)

200ml strained tomatoes (

passata di pomodoro

)

2 teaspoons sugar

salt & freshly ground

black pepper
TOOLS YOU'LL NEED:
METHOD
In a

medium saucepan

add olive oil, finely chopped onion. Fry on a medium heat until the onion becomes translucent (for about 5-6 minutes), then ad the minced garlic and fry another minutes. 




Stir in chopped tomatoes, passata di pomodoro, sugar, chopped parsley and season with salt and pepper.


Bring the sauce to the boil then lower the heat and simmer for about 25-30 minutes. Stir occasionally so that the sauce doesn't catch on the bottom. Taste the sauce and adjust with additional seasoning. If you like more concentrated tomato flavour continue to simmer the sauce for up to 15 minutes more.



Leave to cool or use the sauce for pasta or other dishes immediately. Allow to cool to room temperature before placing in the fridge or freezing.