Gnocchi with Sausage and Lemon
For an easy midweek dinner, make this tasty sausage and lemon gnocchi, prepared in only 15 minutes. You'll need only a couple of ingredients including fresh Italian sausages which are made from ground pork and various spices and are great addition to every meal. For another easy gnocchi meal, see our gnocchi with zucchini and pancetta.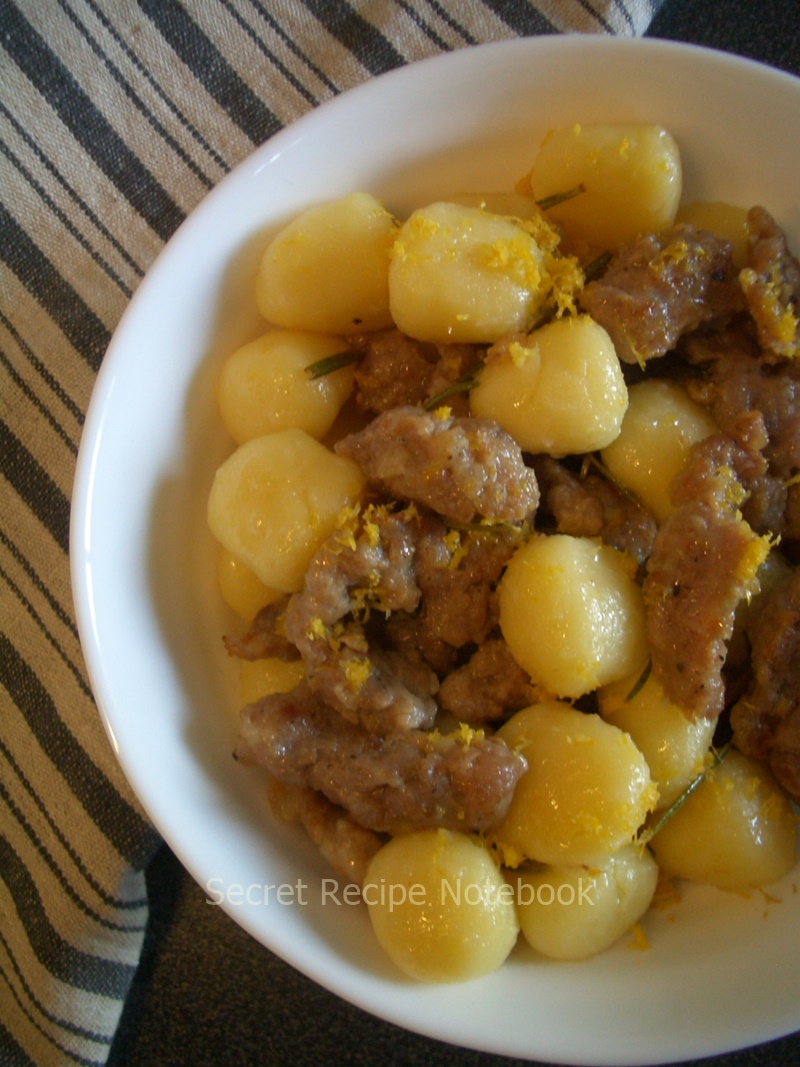 What you'll need:
FRESH ITALIAN SAUSAGE (SALSICCIA): We use here fresh Italian sausages made with ground spiced pork meat (ideal for grilling or frying). This kind of sausage fits well in so many recipes; from pasta dishes, minestrone soups or even on pizza.


OLIVE OIL and BUTTER: The combination of these two works well in this recipe, making gnocchi super delicious.


FRESH ROSEMARY: A sprig of fresh rosemary always adds a refreshing flavour to any dish.


FRESH LEMON JUICE & LEMON ZEST: Both adds citrusy flavour to gnocchi which pairs well with port in the sausages.


FRESH GNOCCHI: Use either homemade or store-bought gnocchi here. If you have time made your own gnocchi (find detailed guide how to do this here!) We used here gnocchetti, small round gnocchi that can be bought from any Italian food store.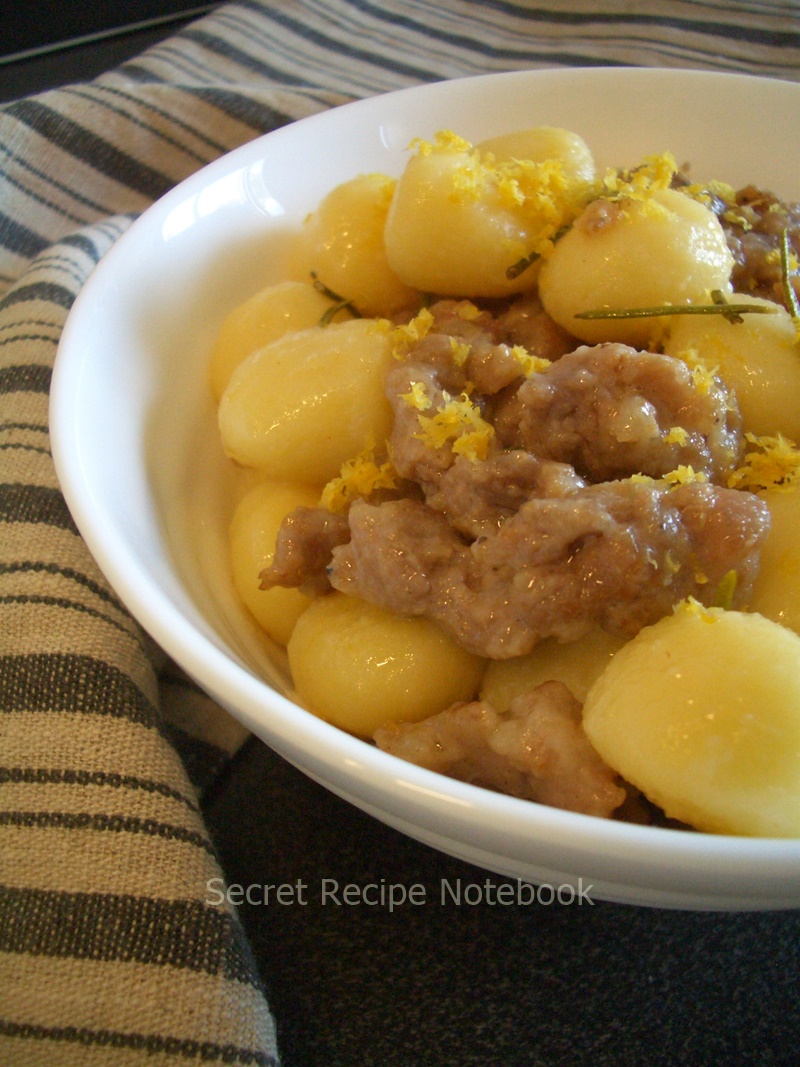 Italian sausage fits into so many fabulous recipes, such as sausage and peppers, sausage and pasta, or sausage hoagies with mounds of caramelized onion. Minestrone soup with Italian sausage cut into rounds is practically a feast all on its own. And it's all made possible by proper preparation of the sausage.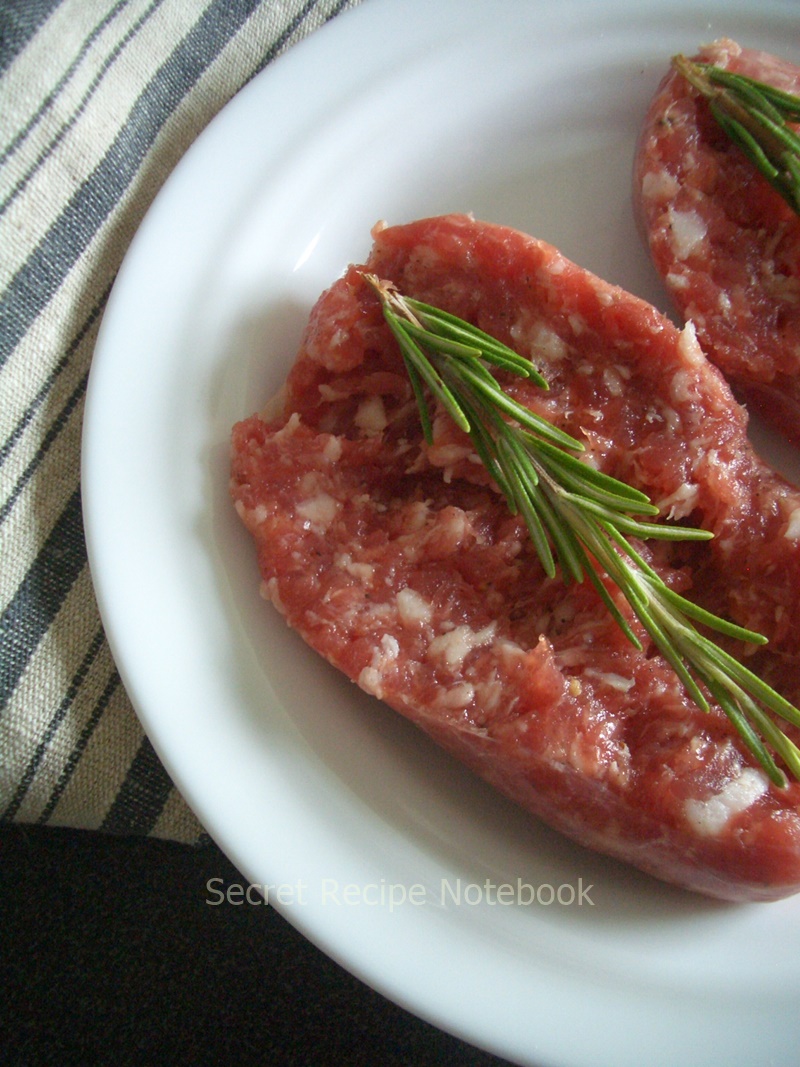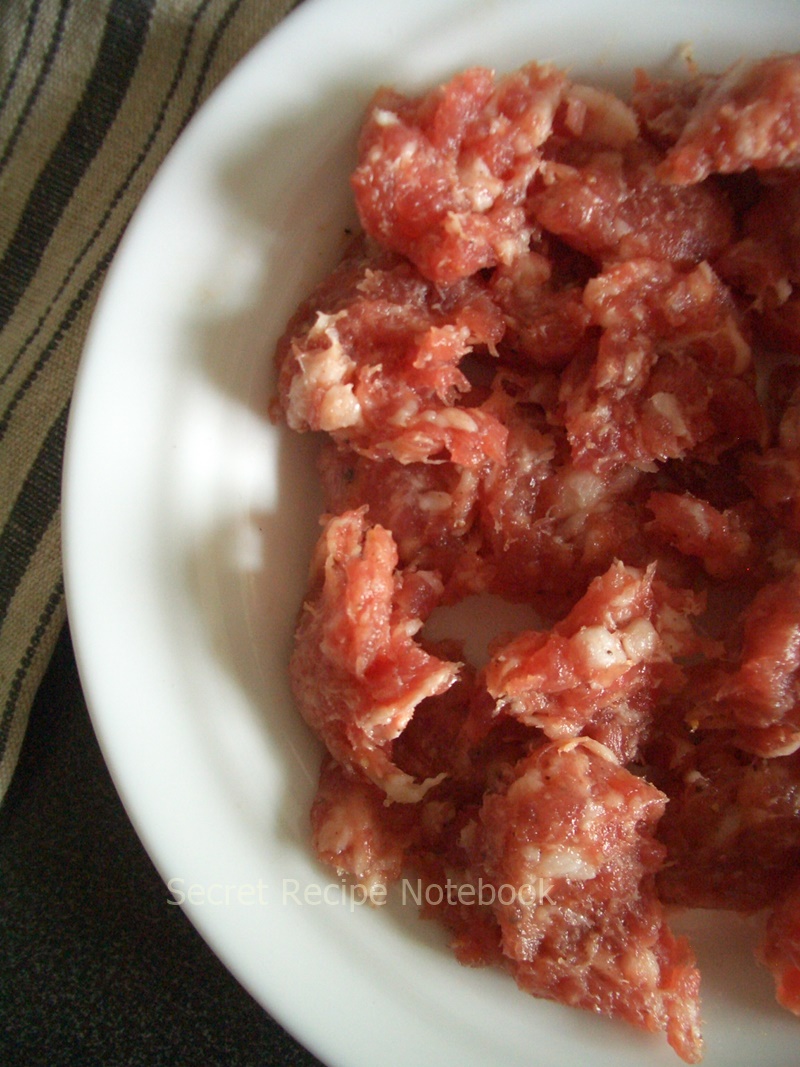 How to make these easy gnocchi
Start with removing sausages from the case and crumbling into small pieces. Next, prepare the rest of ingredients: olive oil, lemon juice, butter, fresh rosemary leaves (chopped), salt and pepper (for seasoning) and lemon zest (for sprinkling in the end).


Place the olive oil in non-stick frying pan, then add crumbled sausages. Fry them on medium heat. Stir them using wooden flat spatula and press them while cooking. Don't fry them on high heat as this will cause that the meat is still raw in the center and they burn from outside. Fry them roughly 7-8 minutes.


Pour lemon juice and add butter and rosemary. At this time, season with salt and ground pepper. Continue to simmer for 4-5 minutes more. 


In the meantime, bring a large pot of salted water to the boil, add gnocchi and cook until they float to the surface (1-2 minutes). When they are all floating, scoop them out with a slotted spoon and toss straight into the pan.


Divide into 2 bowls, sprinkle with freshly ground lemon zest and serve while still warm. Enjoy!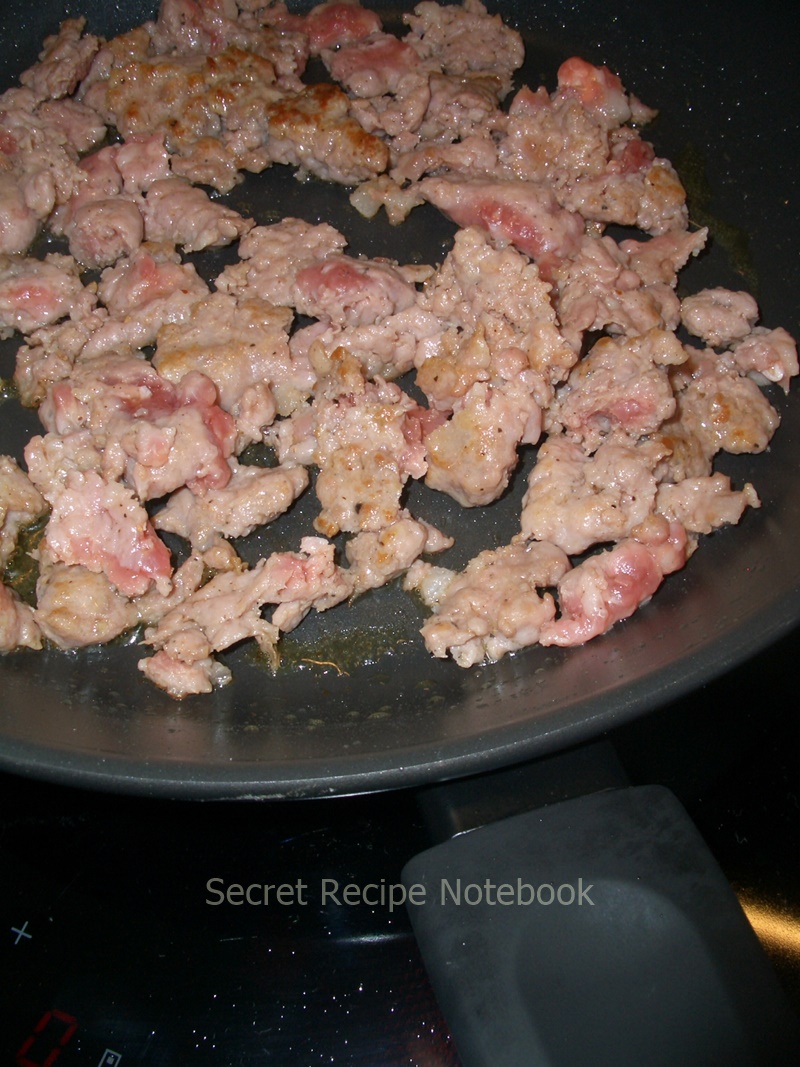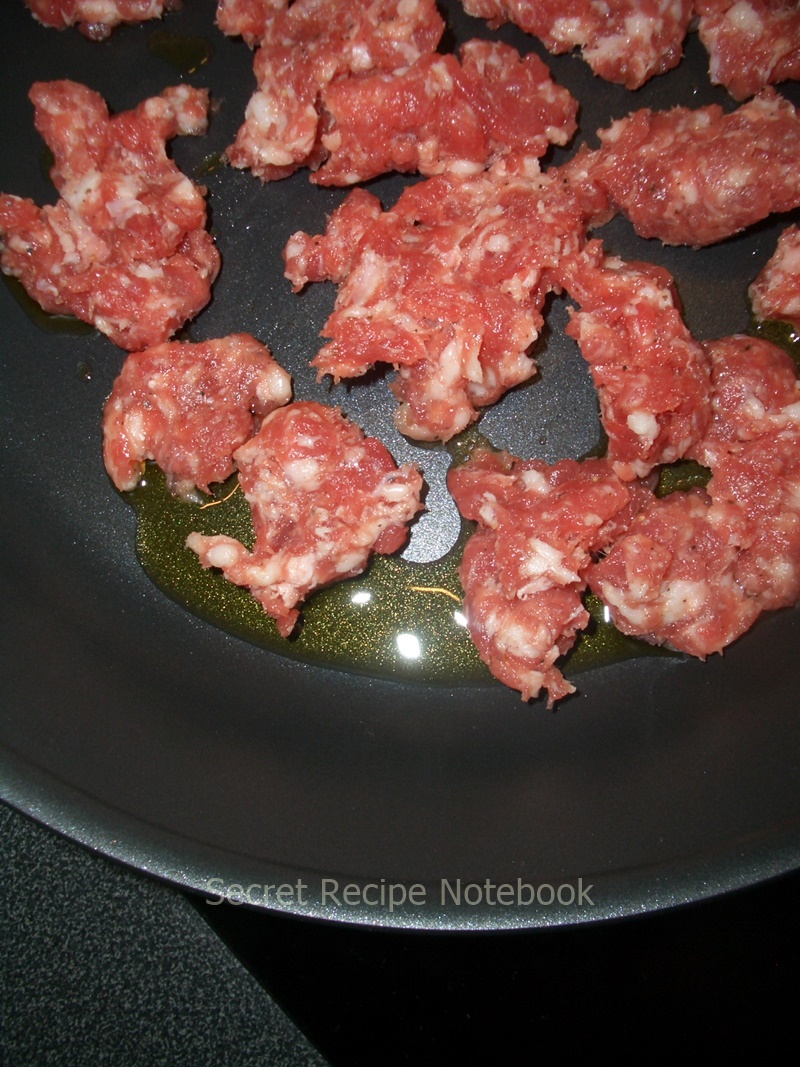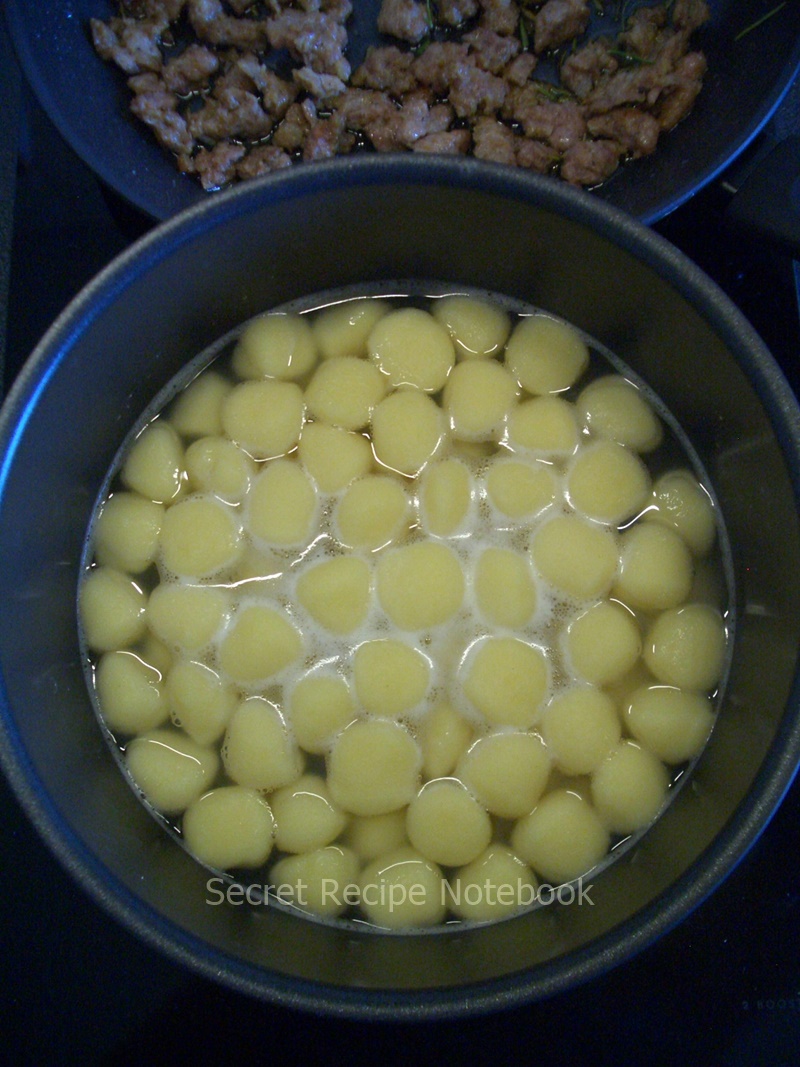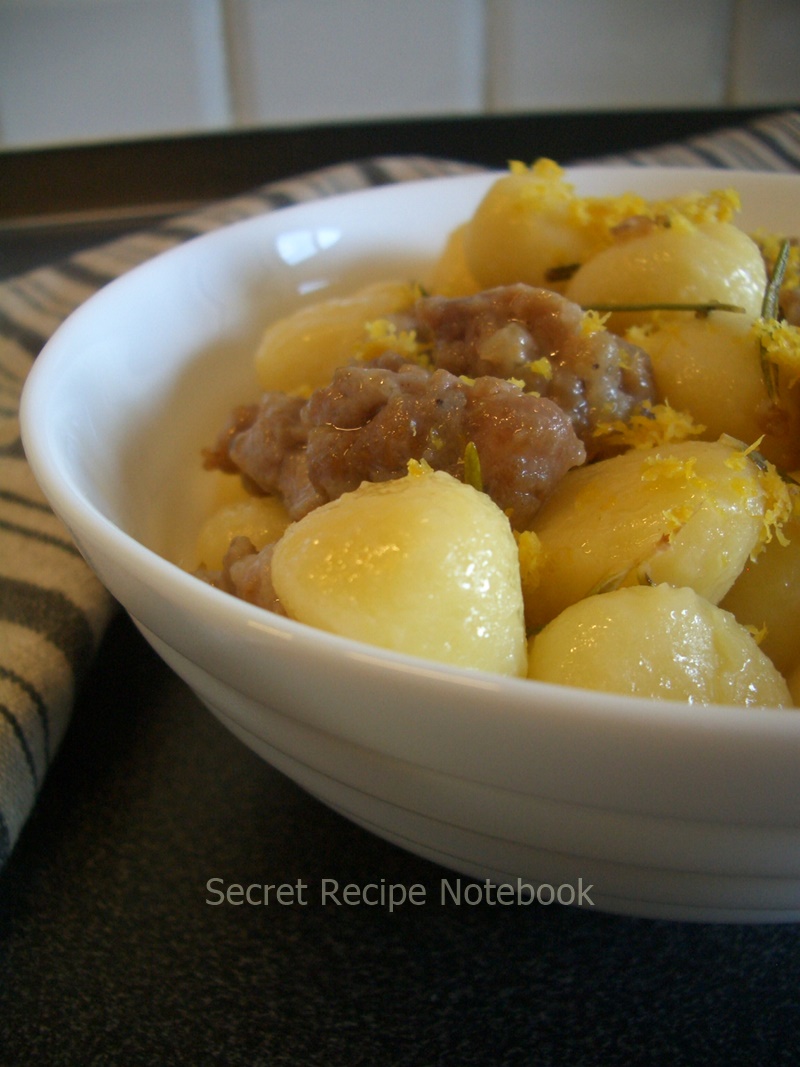 A few of our easy dinner recipes:
Gnocchi with Sausage and Lemon
INGREDIENTS:
2 tablespoons olive oil

300g/10 1/2 oz fresh Italian sausage, meat removed from casing and crumbled
30ml fresh lemon juice
45g butter
1-2 sprigs rosemary, needles picked and finely chopped
salt and pepper to taste
400g/14oz fresh gnocchi (or gnocchetti)
2 tablespoons grated lemon zest
METHOD
Heat the oil in a casserole or non-stick frying pan, then add sausage and fry gently breaking up the meat with a wooden spoon and stirring until lightly brown, 7-8 minutes.


Pour in lemon sauce, add butter and rosemary. Season with a salt and good grinding of black pepper. Simmer the sauce uncovered for 4-5 minutes.


While the sauce is simmering, bring a large pan of salted water to the boil and cook gnocchi for a few minutes, until they float to the surface.


Toss gnocchi into sausage sauce until evenly coated. Serve into bowls, sprinkled with grated lemon zest.


We are a participant in the Amazon Services LLC Associates Program, an affiliate advertising program designed to provide a means for us to earn fees by linking to Amazon.com and affiliated sites.