SNACKS & NIBBLES | MOZZARELLA | PROSCIUTTO
Mozzarella and Prosciutto Bruschetta
Super simple bruschetta, topped with melty mozzarella cheese and bits of crispy prosciutto. It's simple, so pretty and comes together in just minutes. An easy appetizer or light meal to share with friends.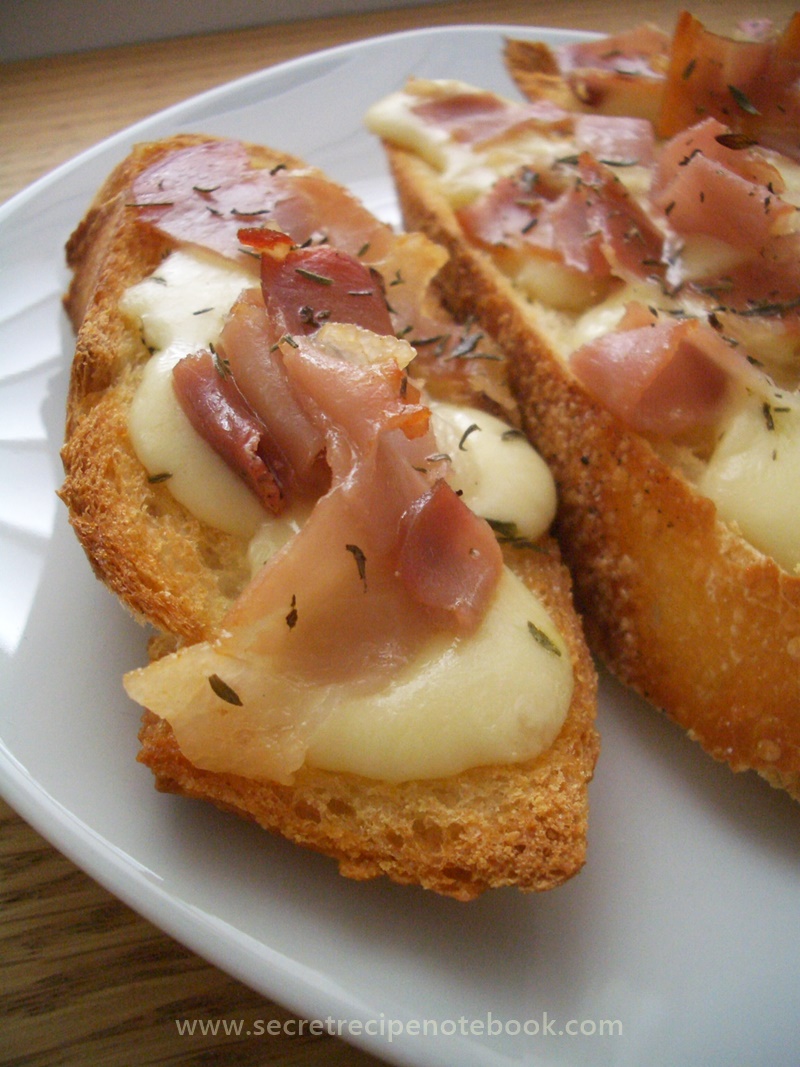 If looking for a simple snack made in only 15 minutes then this recipe is just the thing. You will need only 5 ingredients and hot oven for these tasty snacks. Share them on your home party, or enjoy while watching your favourite movie. Or eat them with a bowl of creamy soup. So satisfying.

Let's see how to prepare these simple bruschette at home.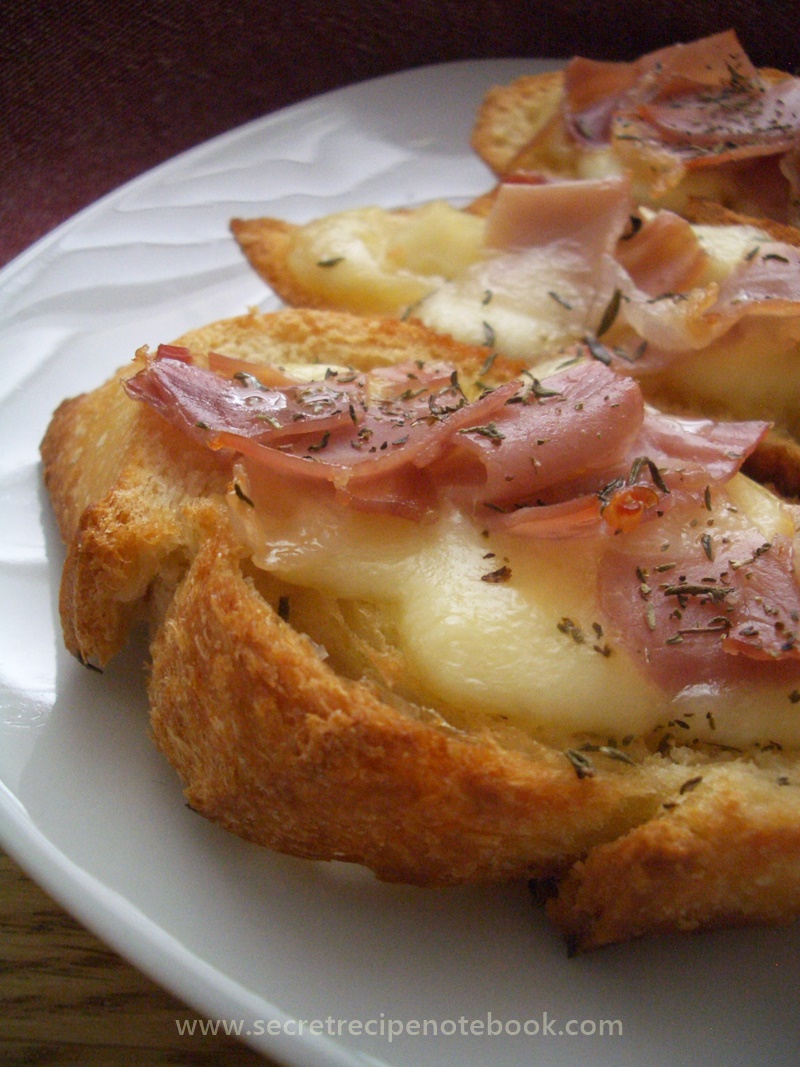 More tasty recipes you'll love:
Ingredients for these simple bruschetta
FRENCH-STYLE BAGUETTE: We love using French baguette for this recipe but ciabatta would be great too. Just be sure to cut baguette at an angle so you get long slices.

MOZZARELLA CHEESE: We love to use the real thing so we use mini mozzarella balls for this recipe. First drain the balls from the water then slice them using a sharp knife.

DRIED THYME or OREGANO: Use any herb you like but oregano and thyme pairs well with prosciutto.

PROSCIUTTO: The prosciutto adds a nice salty crunch to these crostini. You can swap prosciutto for some smoked bacon (like in our pizza muffins) or even cubes of pancetta (like in our tasty flatbreads with zucchini and pancetta), both with work fine. We used sliced prosciutto here.


These bruschette are made in the following steps:
Slice French baguette on a wooden cutting board into 1cm thin slices. Drizzle slices with olive oil and pre-bake for a few minutes in the oven.
Top slices with mozzarella (cutted into smaller pieces) and prosciutto (also cutted into smaller pieces), drizzle again with some olive oil and then sprinkle with some dried thyme or oregano (depending what you have on hand). Rosemary would also work well with prosciutto!
Bake in the preheated oven for 5-6 minutes more, or until the mozzarella is melted and the prosciutto is crisp. Serve immediately!


Making ahead these simple bruschette
One baguette will serve around 4 people (or more or less depending on their hunger). This bruschette are absolutely best served fresh. That being said, you can make them ahead.

Simply slice the bread, top with mozzarella and prosciutto, then wrap tightly in plastic wrap. Store in the fridge for up to 2 days then bake as usual.


Looking for more simple snacks? Take a look at these:
Mozzarella and Prosciutto Bruschetta
MAKES: 10 bruschetta
COOKS IN: 15 Minutes
LEVEL: Super easy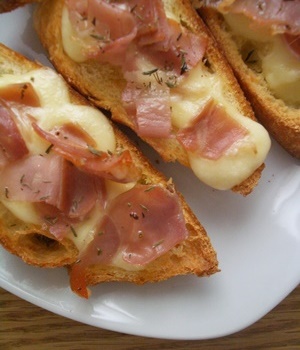 INGREDIENTS
1 French-style baguette
60ml olive oil (4 tablespoons), divided
224g mozzarella (8 ounces)
100g sliced prosciutto (3.5 ounces)
2 tablespoons of thyme or oregano
Kitchen essentials for this recipe:
Cutting Board | Kitchen Knife | Baking Sheet | Thin Metal Spatula
METHOD
Preheat the oven to 180°C/356°F. Line the baking sheet with baking paper.


Slice the baguette at an angle into 1cm slices. Arrange slices on the baking sheet and drizzle with some olive oil. Place in the oven and bake for 2-3 minutes.


Top generously each baguette slice with mozzarella and prosciutto. Drizzle with olive oil and sprinkle with thyme. Bake for 5-6 minutes or until the prosciutto is crunchy and the mozzarella is bubbling. Serve immediately.


We recommend using the measurement in grams & ml (instead of cups & spoons) for more accuracy and better results.
Mozzarella and Prosciutto Bruschetta