Simple Yogurt Flatbreads
You are going to love these simple flatbreads made from plain flour and Greek yogurt. These are so easy to make, requiring just a minute or two of kneading.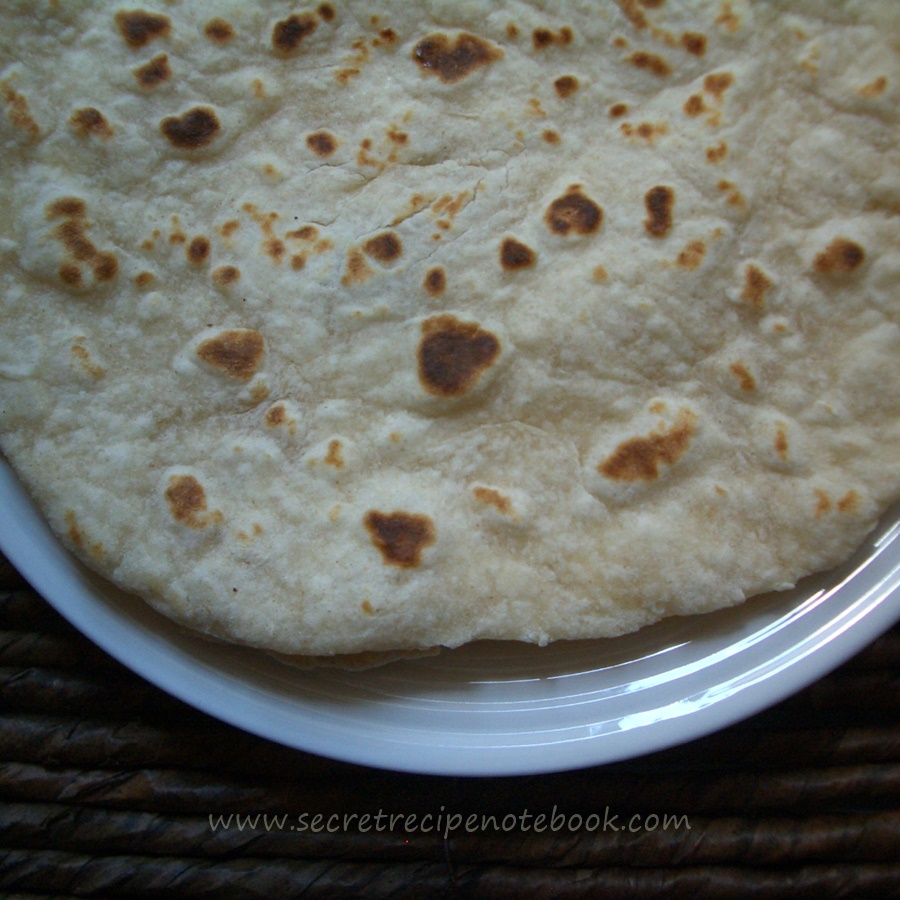 If you've never tried homemade flatbreads before, this flatbread recipe is a great one to start with because it is so easy. The dough for the simple yogurt flatbreads is made of plain flour and Greek yogurt (plus salt and baking powder) and is easily knead in only 5 minutes.

No yeast, no waiting for an hour for the dough to sit and rise. The Greek yogurt in this recipe adds moisture and make flatbreads soft and pliable.

Find a range of quality cookware and bakeware at FOOD52 Shop (Check out EXCLUSIVE OFFERS up to 40% off).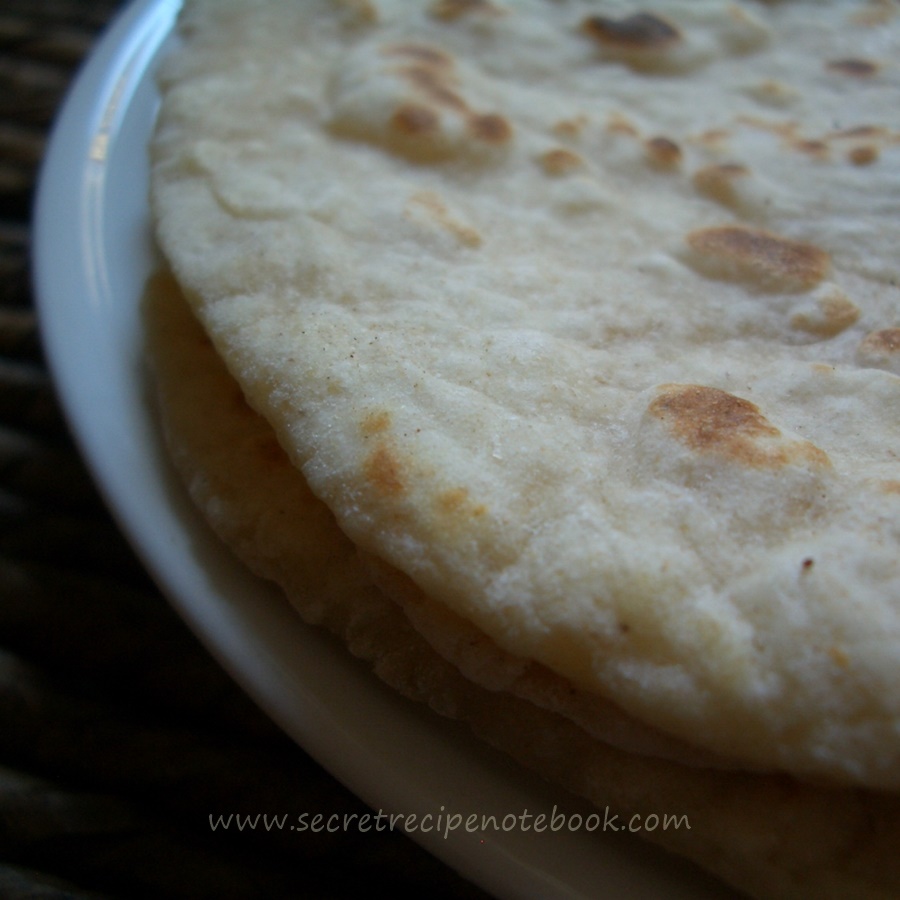 Try also these tasty recipes:
Serving ideas for simple yogurt flatbreads
These simple yogurt flatbreads can be served in a many ways. Just brush them all over with herby garlic butter as they come off the pan, then pile on the plate.

Flatbreads are lovely just as they are alongside a soup, with a fresh salad or dunked in some homemade dip. We like to serve them spread with tuna pâté - it's so yummy!
These flatbreads are soft and pliable and perfect for using as a wrap, stuffed with whatever you like - fresh veggies, grilled chicken or a stew.

These flatbreads are ideal for making quick individual pizzas for light lunch or easy dinner. For ideas check out our recipes for summer flatbread pizza and sweet corn flatbread pizza, both so yummy straight from the oven.


Best selling kitchen tools
Useful tips for making simple yogurt flatbreads
We've used plain flour to make these flatbreads but other flours should also work. Why not to try our flatbreads made with spelt flour which has more dense texture and nutty flavour.


To flavour simple yogurt flatbreads add dried or chopped fresh herbs you like. For the best flavour, add a teaspoon when using dried or a couple teaspoons when using fresh herbs. To add delicate sweet aroma and some crunch add sesame seeds to the dough - like we did in our sesame flatbreads.


Cook flatbreads on a medium-high heat as they need to puff.


Once cooked place them on the plate and cover with another plate or with aluminium foil to keep warm. 


In this recipe we make medium-sized flatbreads so we get around 6 pieces. If you would like smaller one, divide the dough into 10 pieces.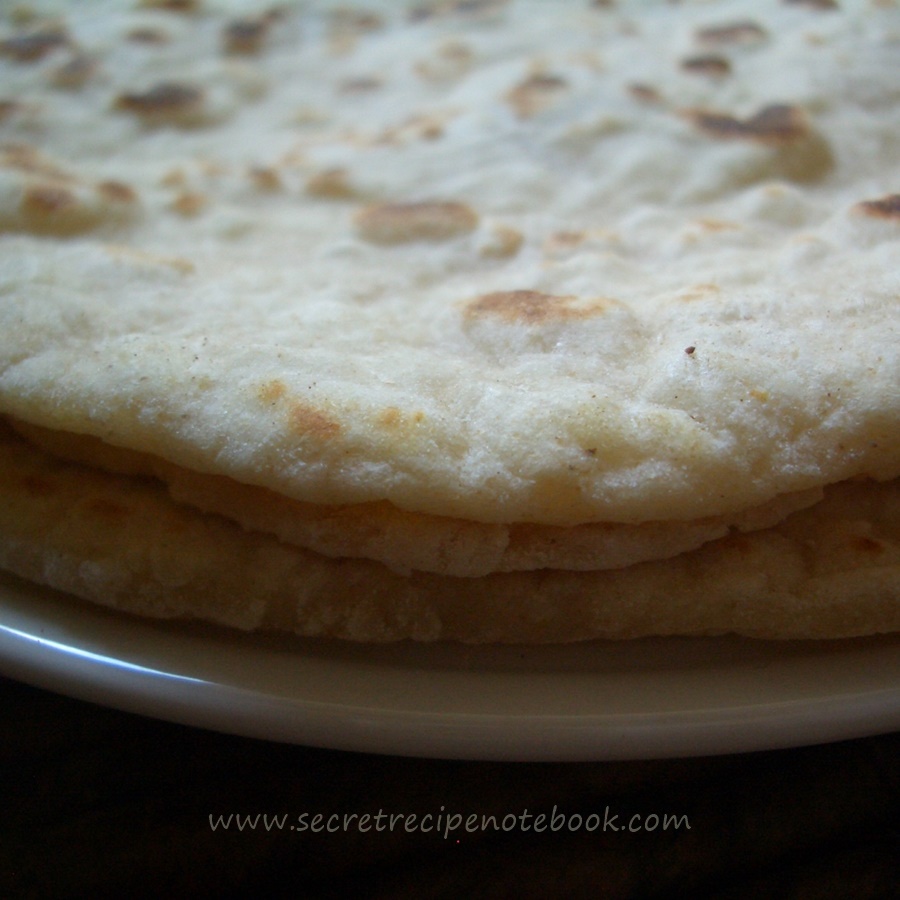 How to store simple yogurt flatbreads
This is also a great make ahead recipe - the dough keeps for around 3 days in the fridge. Roll each ball out into rounds ready for cooking. Use cling film or baking paper to keep them separated. They also last well in the freezer up to 1 month.


Looking for more bread recipes? Check these out:
For more snack inspiration, take a look at our collection of snack recipes. Also check out our selection of other tempting bread & pizza recipes, too.

Like this recipe? Follow us on Pinterest for more recipes like this one! And don't forget to pin this recipe for later by clicking on one of the images above. 
Simple yogurt Flatbreads

MAKES: 6 medium-sized flatbreads
COOKS IN: 30 minutes
LEVEL: Super easy
KITCHEN ESSENTIALS FOR THIS RECIPE:
Quality Kitchen Products
-
Shop here!
INGREDIENTS
240g (2 cups) 

plain flour

3/4 teaspoon

baking powder

1/2 teaspoon

salt

195g (3/4 cup + 1 tbsp) Greek yogurt, at room temperature

olive oil

for greasing
METHOD
Combine the flour, baking powder and salt in a medium bowl, then add Greek yogurt. Mix everything with a spoon, then use clean hands to bring everything together.


Dust a clean work surface with flour, then tip out the dough. Knead the dough for a minute, put into floured bowl and cover with kitchen towel and leave aside for 10 minutes.



Dust a work surface and rolling pin with flour, then divide the dough into 6 pieces. Take each piece and roll into ball. Dust the ball with flour, flatten using your fingers, then with a rolling pin roll into rounds (6-7 cm in diameter), roughly 2-3 mm thick.


Lightly oil the non-stick frying pan and place on a medium heat. Once hot cook flatbreads for 1-2 minutes on each side or until puffed up slightly. There should be a small golden brown spots on both sides. If the pan seems too hot or is smoking, turn the heat down slightly. Continue with remaining flatbreads. Keep the cooked flatbreads warm, wrapped in foil or a clean tea towel, until others are cooked.