These simple flatbreads are made with a mix of flours and packed with sesame seeds. They are so easy to made and so delicious!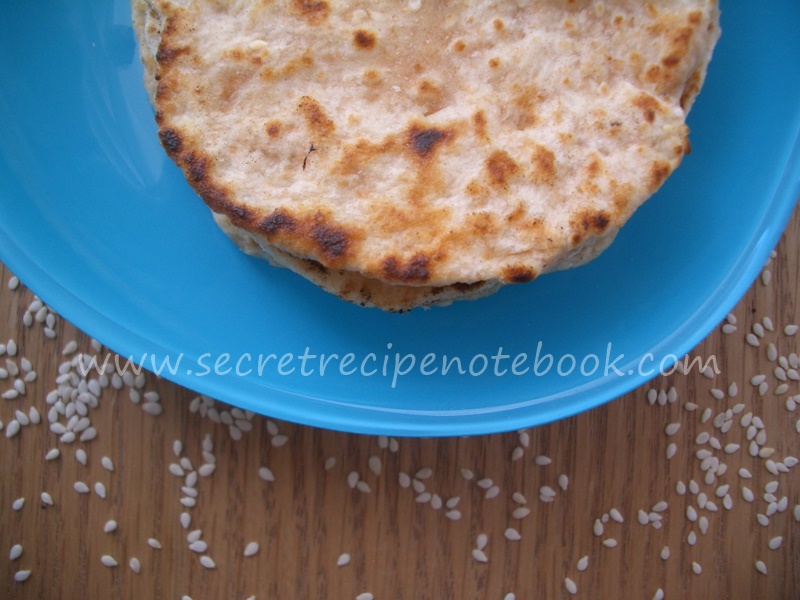 These simple flatbreads are an impressive addition to any sharing platter. They're surprisingly easy to cook and need just a handful of ingredients.

These dough for these flatbreads is a mixture of plain and whole grain spelt flours, baking powder, salt and buttermilk. Since there's no yeast involved, there's no rise time to wait out. Just give the mixture 30 minutes to hydrate and relay. Why not to try our soft homemade flatbreads made with a mix of plain and buckwheat flours.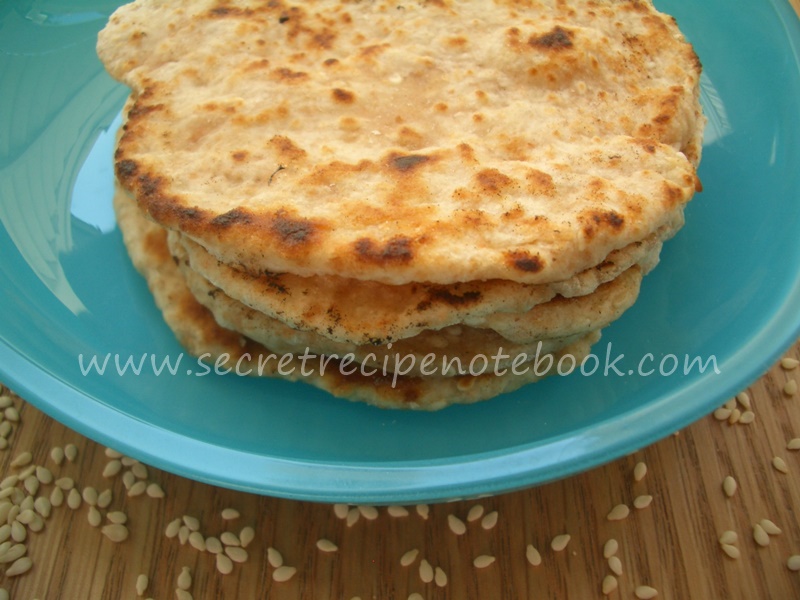 why you'll love sesame flatbreads
These easy flatbreads are soft, airy, absorbent and ready at the same time dinner is on the table. These flatbreads have tenderness from the buttermilk and char from the hot oil in the pan. We added sesame seeds to enrich the flavour and make them addictive. 

These sesame flatbreads are ideal for dipping into hummus, topping with grilled eggplant and cherry tomatoes or spreading with ricotta cheese. This flatbread is easy to make, even easier to eat and better than any packaged flatbread you can get in a grocery store.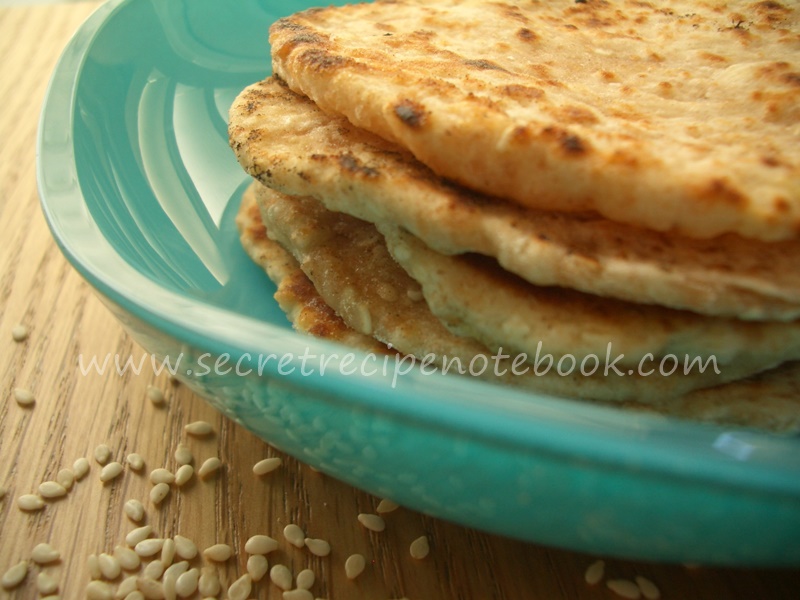 How to make sesame flatbreads
Making these sesame flatbreads is so simple, you will need only one bowl. This recipe calls for a mix of plain and whole grain spelt flour to get better taste. For the start combine the flours, baking powder, salt and sesame seeds in one bowl.
Now it's time to add buttermilk, which is a great addition to almost any baking recipe to add tenderness and lighten the batter. Pour the buttermilk into the dry ingredients and using a wooden spoon, stir until you get a smooth dough. You may need more or less buttermilk, depending on the flours you use. 

Take a small balls of dough and roll them into the circles of 6cm in diameter and 1mm thick. Brush each flatbread with olive oil and place on hot frying pan. Fry on each side for 1 - 2 minutes until they are lightly puffed and charred. Serve while still warm of keep in the warm oven until later!


Best selling kitchen tools & gadgets
Looking for more snack recipes?
For more snack inspiration, take a look at our collection of snack recipes. Also check out our selection of other tempting bread & pizza recipes, too.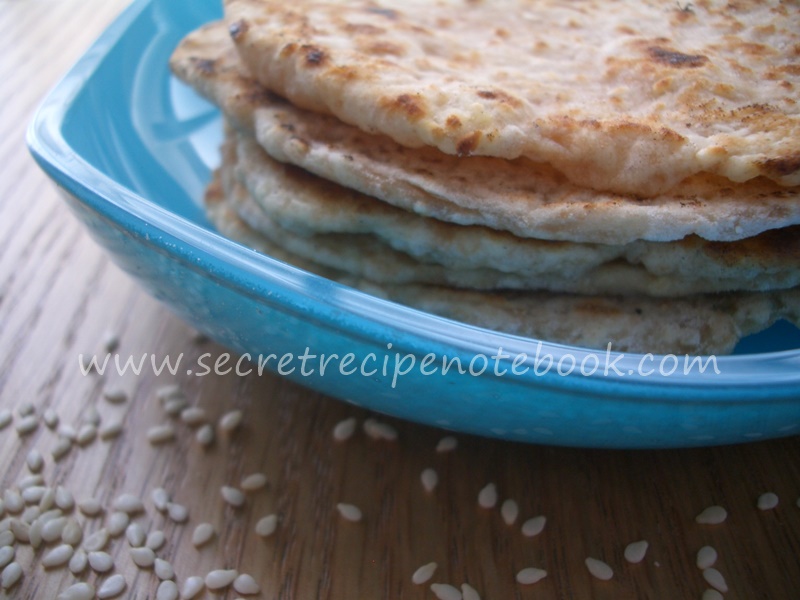 shop kitchen essentials for this recipe
Digital Kitchen Scale | Mixing Bowl | Rolling Pin | Non-Stick Frying Pan | Silicon Spatula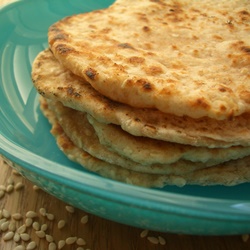 Sesame Flatbreads

MAKES: 12 small flatbreads
COOKS IN: 45 Minutes
LEVEL: Super easy
INGREDIENTS
160g (1 1/3 cup) 

plain flour

170g (1 1/2 cup) whole grain spelt flour
1/2 teaspoon

baking powder

70g (1/2 cup) sesame seeds
1/4 teaspoon

salt

160ml (2/3 cup) 

buttermilk

olive oil

for frying
METHOD
In a large bowl combine plain and whole grain spelt flours, baking powder, sesame seeds and sea salt.


Make a well in the centre, then pour in the buttermilk. Using a silicon spatula or wooden spoon, stir until you have a soft compact dough. Turn the dough onto a wooden board and gently knead for about 2 - 3 minutes. Cover the dough and leave to rest for about 15 minutes.


Roll small handfuls of dough into balls and using a rolling pin roll out the balls into flat circles. 


Heat a large griddle or non-stick frying pan until really hot. Brush the flatbread with olive oil, then put in the pan with oil-side down. Cook for 2 - 3 minutes each side until bubbles appear or the surface is brown. The flatbread should be slightly charred. Continue cooking the remaining flatbreads. Wrap them in foil and keep warm in a low oven until ready to serve, or serve at room temperature.