Spelt Flour Gnocchi
You are going to love these rustic version of gnocchi made with spelt flour. This is a twist on classic gnocchi, as here we use whole grain spelt flour which makes these gnocchi super delicious and healthy.

One of the best ways to server these gnocchi is just to toss them in a butter on a frying pan until golden. So comforting!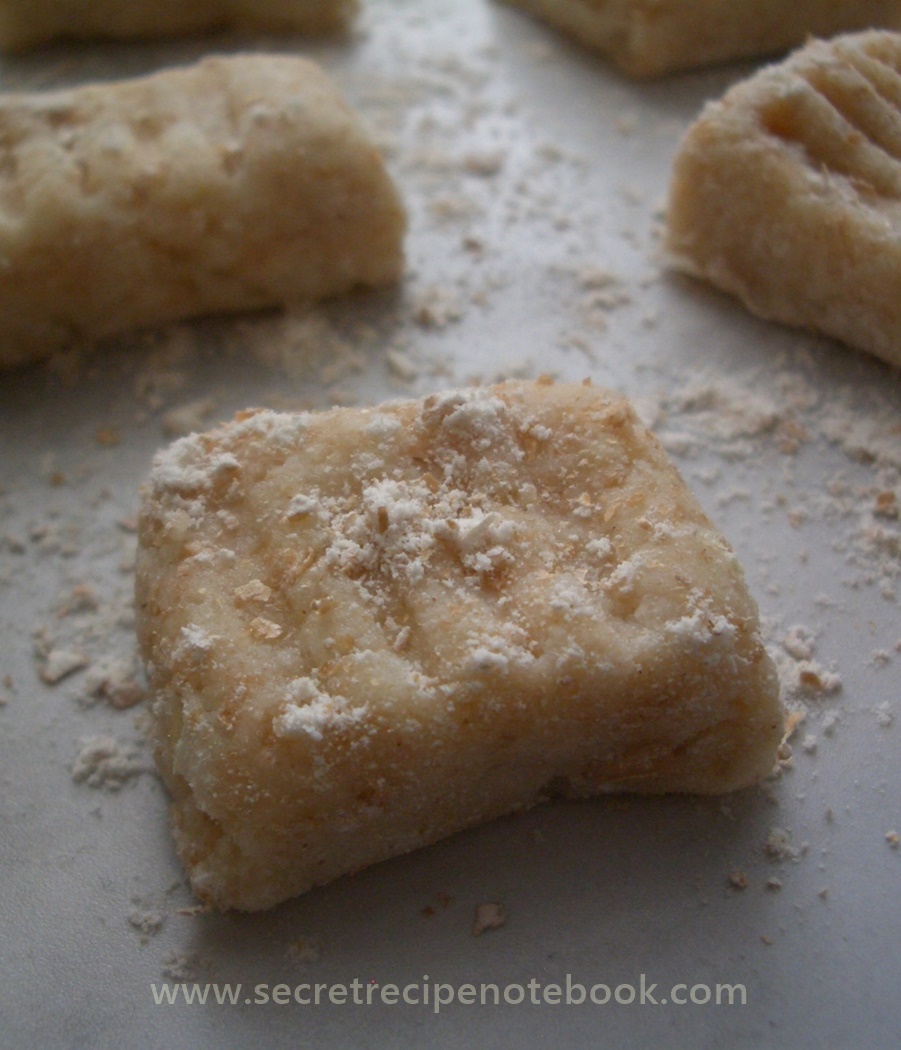 This webpage contains affiliate links. Please read our disclosure policy.

More tasty recipes
you'll want to try:
How to make the gnocchi dough
Making these rustic gnocchi is easy. The base of gnocchi are potatoes which are cooked in their skin. Choose OLD STARCHY POTATOES which are the best for gnocchi as they contain more starch and gnocchi will be light and fluffy.


Cook them whole in a large pot of water, then peel of their skin then pass through potato ricer (you can also do this with a potato masher). Place potatoes on a work surface, season with salt, sprinkle the spelt flour on the top then add an egg. Spelt flour with its


 dark flecks gives gnocchi rustic appearance and slightly nutty taste. 
Gently mix everything to make a soft gnocchi dough. Don't add too much flour to the dough, otherwise the dough will be too heavy and gnocchi will be tough.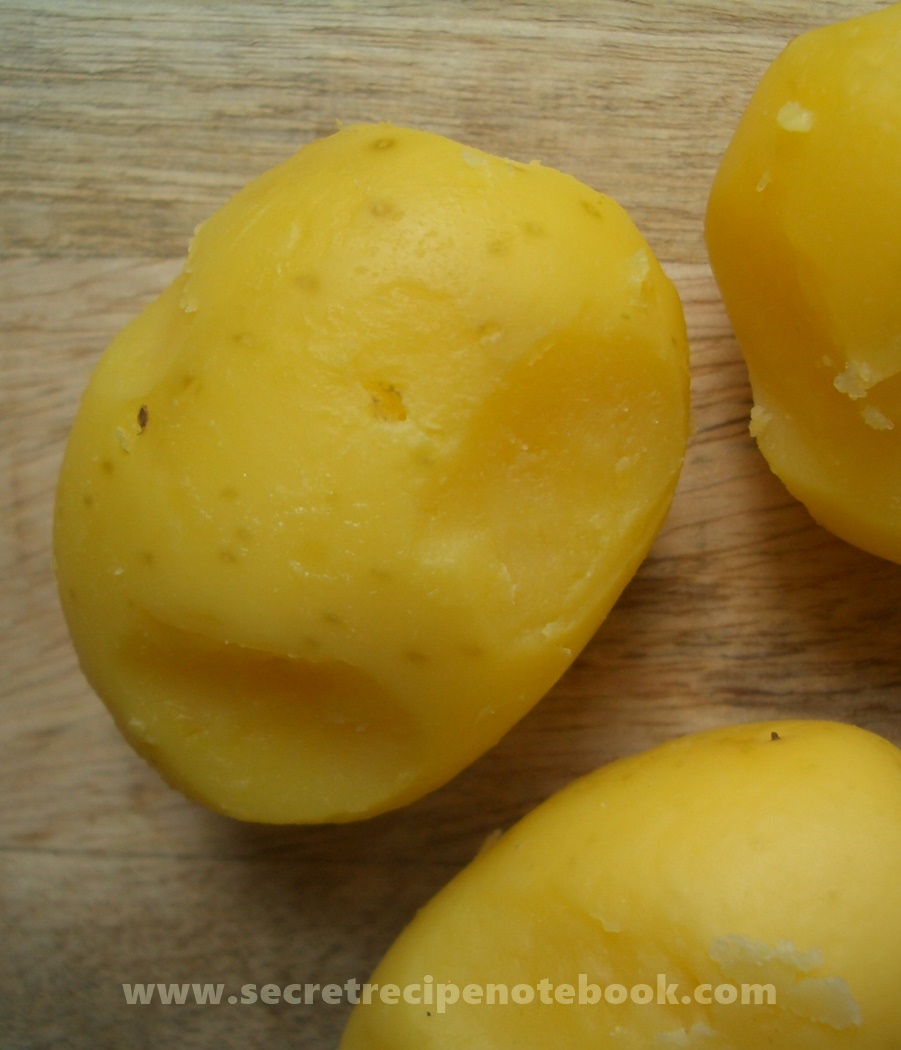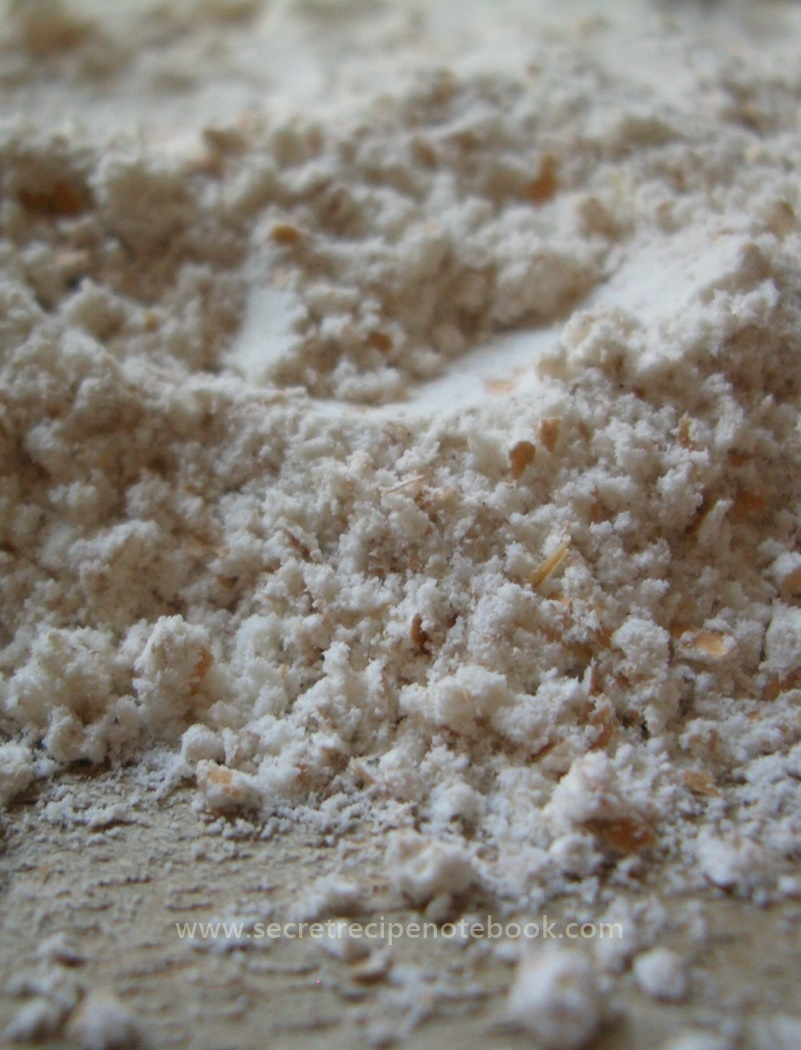 Shaping the gnocchi
Divide the dough into 4, then roll each piece into a long rope and cut into 2.5cm pieces using a dough scraper or a knife. Press each piece with a back of fork to make nice ridges - this is for nicer look as well as keeping the sauce later on. Place gnocchi on floured tray or plate to avoid sticking.
Your gnocchi are done - cook them immediately or freeze for later use. You can keep them in the fridge for only short time, about 30 minutes, otherwise they will become soggy.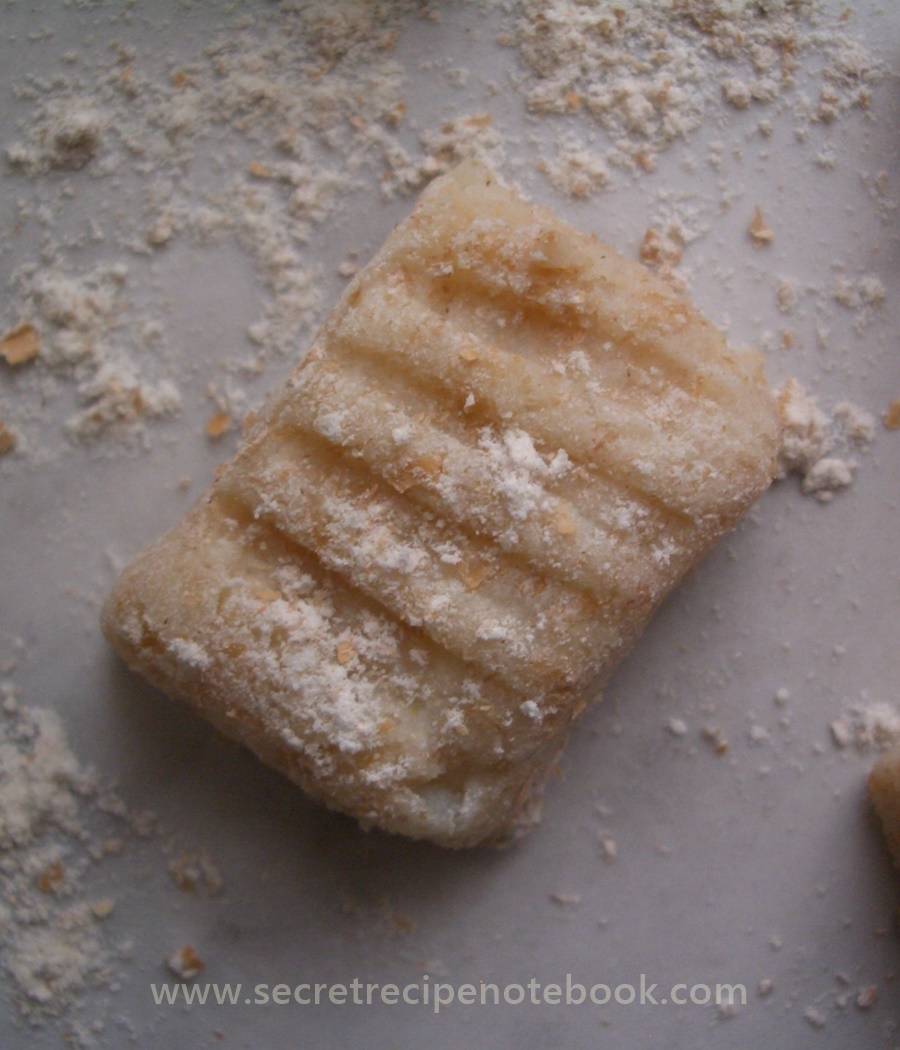 How to cook homemade spelt gnocchi
Gnocchi are cooked in a large pot of salted water. Once the water start to boils, drop 5-6 gnocchi in the water. When cooked they will rise to the surface. Drain them using a slotted spoon and place in a bowl. Serve immediately with your favourite sauce.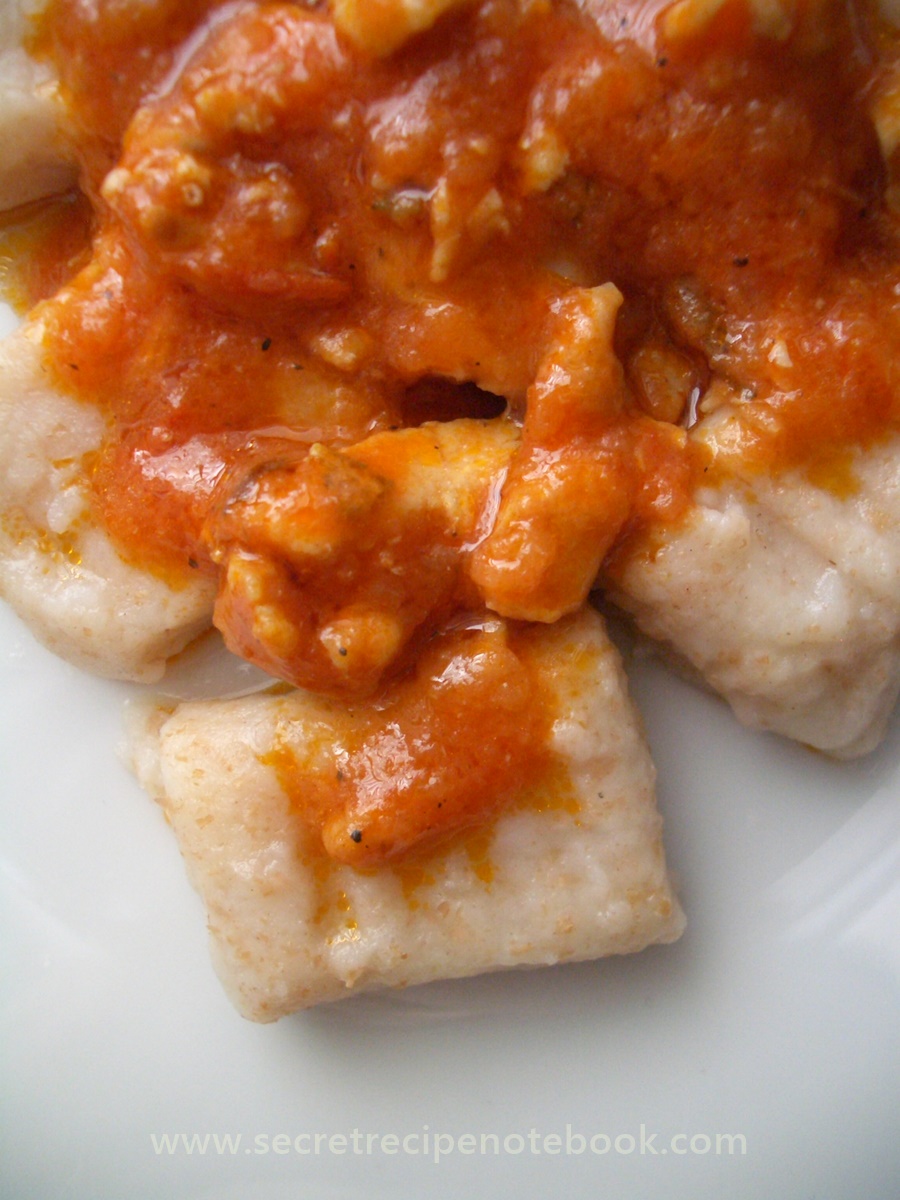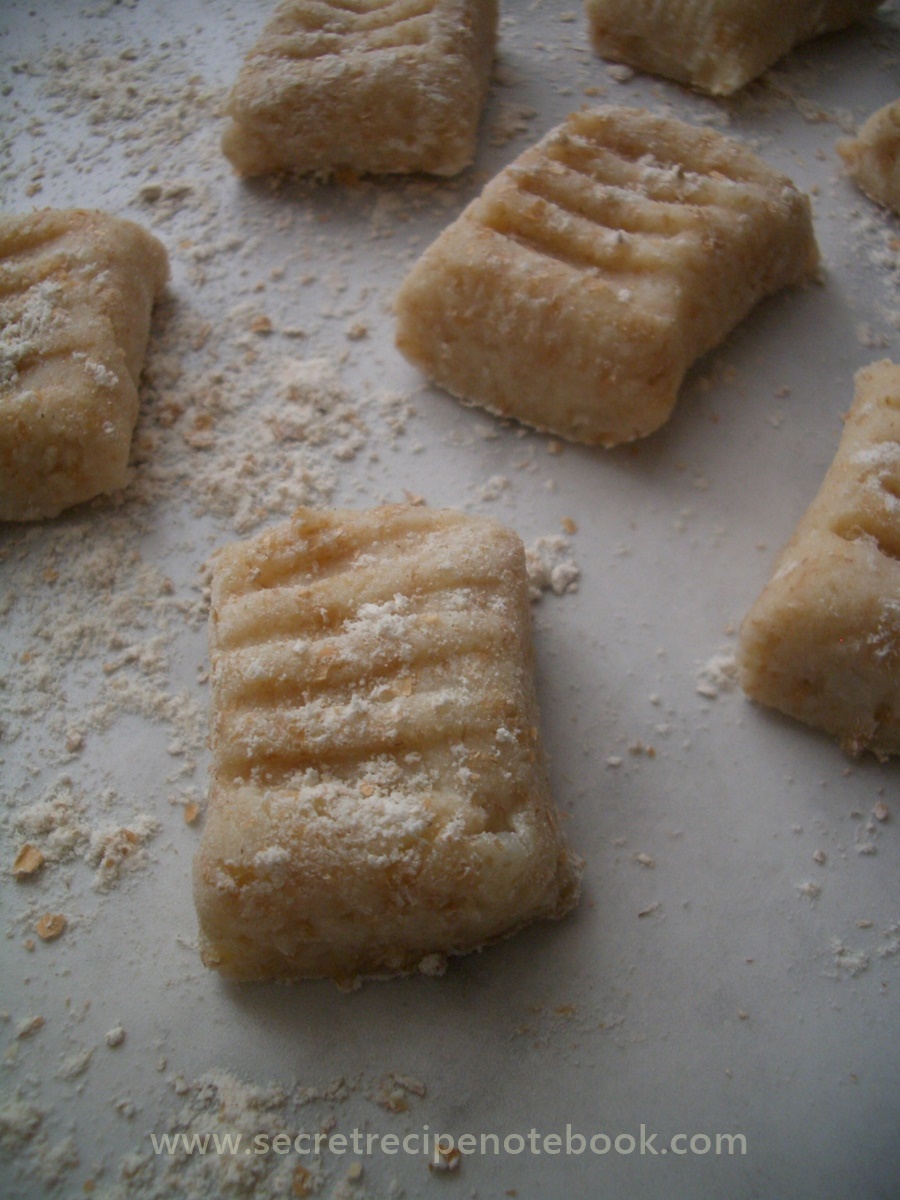 Storing spelt gnocchi
You can serve freshly made gnocchi right away or within a couple of hours (refrigerate them), or you can freeze them for later use. Arrange gnocchi on a baking sheet and freeze until they are hard to touch, at least one hour. 
Transfer them to zip-top bag and freeze for up to two months. When you're ready to use them, DON'T DEFROST gnocchi or they'll lose their shape as they cook.

Instead, throw the frozen gnocchi straight into the boiling water.


A few more pasta & gnocchi recipes to try:
Spelt Gnocchi

MAKES: 4 servings
COOKS IN: 1 hour
LEVEL: Moderate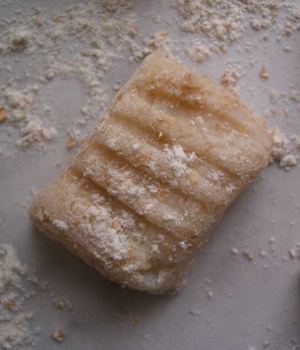 Handy equipment:
INGREDIENTS
700g 

starchy potatoes 

(1.5 pounds), 7-8 medium pot

atoes

105g 

whole spelt flour

 (3/4 cup+2 tbsp)
1

egg

1/2 teaspoon

salt
METHOD
CATEGORIES: Pasta & Gnocchi, Italian Inspired,
Potatoes
We are a participant in the Amazon Services LLC Associates Program, an affiliate advertising program designed to provide a means for us to earn fees by linking to Amazon.com and affiliated sites.