Potato and Mushroom Filo Pies
You are going to adore these mini filo pies filled with delicious potato and mushroom filling with earthy notes of fresh rosemary. They are great meal for any time of the day.

Morning brunch, light lunch or even weeknight dinner. They are great also for picnic or even as a school lunch. Serve these with our creamy vegetable soup, and you have complete healthy meal ideal for both children and adults!


This webpage contains affiliate links. Please read our disclosure policy.

We adore the crisp and flaky texture of filo pastry. It's delicate to work with but it's so versatile and you can make a variety of sweet and savoury recipes using it.


Perfect as a snack on their own, these flavour-packed mini pies are super-fun to make. Plus, once you've master working with filo dough you can experiment with lots of different filling combinations.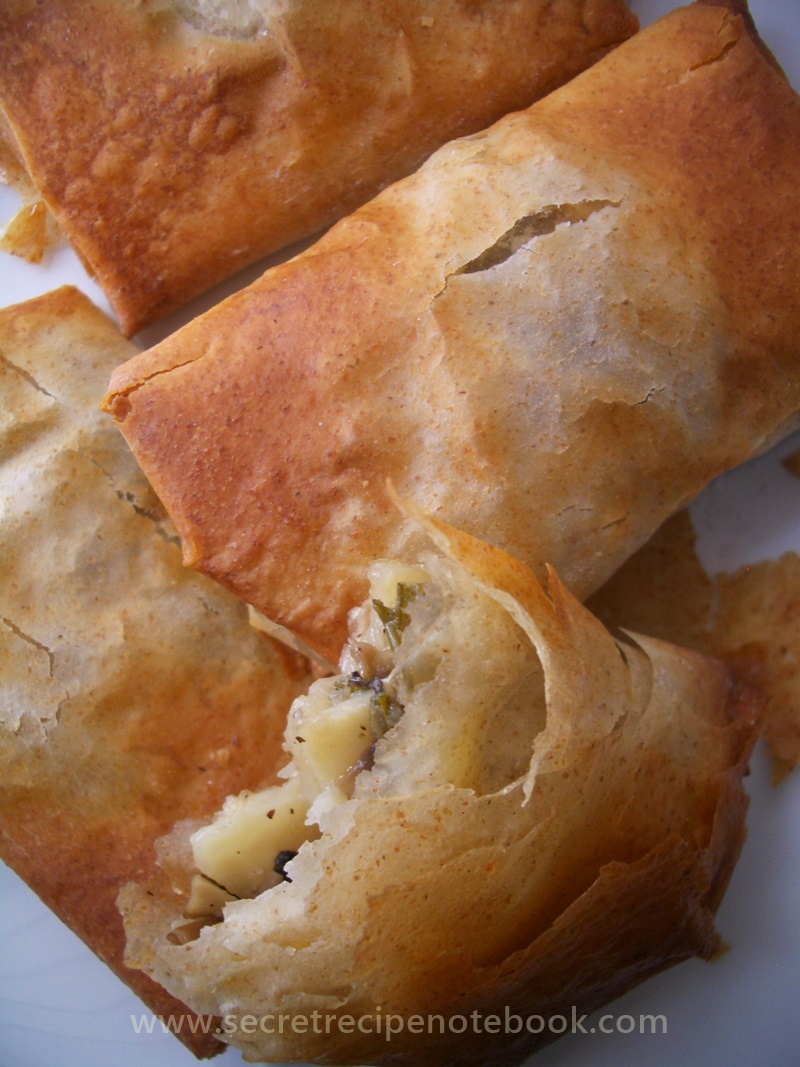 More snack recipes
you'll want to try:
How to make the filling for these pies
These little pies are filled with simple and quick to make filling. You will need YELLOW ONION (finely chopped or grated), POTATOES (thinly sliced) and BUTTON MUSHROOMS (also thinly sliced).


We used WHITE BUTTON MUSHROOMS, but cremini will also work well in this filling.
First fry the chopped onion for a few minutes then add sliced potatoes and mushrooms. Cook stirring for 3-4 minutes, then add water and continue to cook while stirring. Don't forget to season with salt and pepper and add the fresh rosemary. Our pie filling is ready!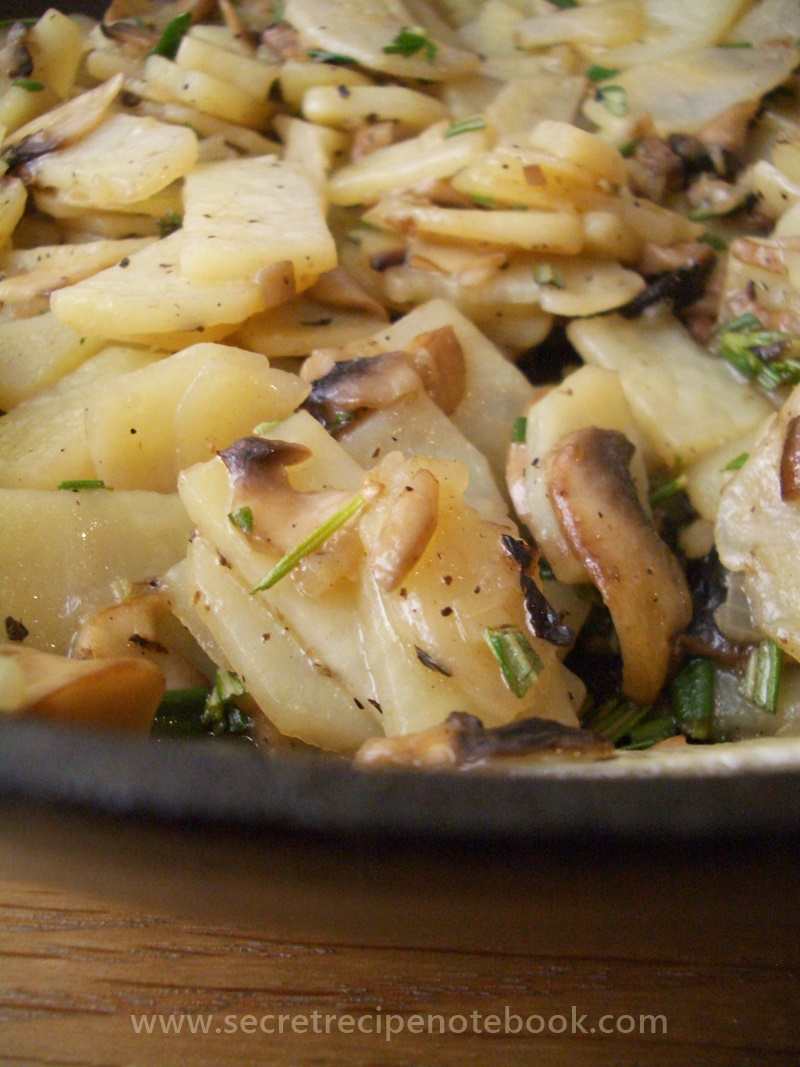 Some useful tips for working with filo dough
Don't open the filo package until you have the filling ready. Also keep filo sheets covered with clingfilm and then with a lightly damp clean kitchen towel as they dried out easily. As you work with one sheet at a time, cover the the rest.


Use a soft pastry brush to lightly coat the sheets with oil.
These are the best warm but also delicious cold. You can re-crips them by placing back in the oven for 5-6 minute at 180 C.


A few of our favourite potato recipes:
Potato and Mushroom
Filo Pies
MAKES: 12 mini pies
COOKS IN: 40 minutes
LEVEL: Easy
INGREDIENTS
4 tablespoons olive oil
1 small yellow onion (around 40-50g)
3 medium potatoes (around 350g)
150g button mushrooms (white or brown)
60ml (1/4 cup) water
2 tablespoons fresh rosemary leaves, finely chopped
salt & black pepper, to taste
45ml (3 tablespoons) water
1 tablespoon olive oil
300g filo dough (6 sheets)
METHOD
Peel and grate the onion on a large holes of box grater. Instead you can also finely chop it.


Clean the mushrooms with a damp kitchen paper then remove the stems and slice them on a cutting board. Slice mushroom thinly on a cutting board (or you can do this using mandolin slicer).


Peel of potatoes and cut into really thin slices on a cutting board or using a mandolin slicer.


Drizzle the olive oil in a large skillet or sauté pan and heat over a medium heat. Add onion and sauté for a few minutes.


Add potatoes and cook for 2-3 minutes, stirring continuously. 


Add mushrooms and cook until the mushrooms released their moisture are dry and lightly brown, about 5-6 minutes. Season with salt and ground black pepper, add rosemary leave and continue to cook for a few more minutes. Remove from the heat and leave to cool.


Preheat the oven to 190°C/374°F and line the baking sheet with baking paper.


Stir water and olive oil in a small jug.


Place filo sheet on a flat surface. Brush with water/olive oil mixture then layer another sheet on top of this and brush again with liquid. Layer third sheet then cut them in half horizontally, then again vertically to create four even rectangles. 


Divide the filling among the rectangles, putting 2 heaped tablespoons of the mixture on the edge of each rectangle, leaving 1cm gap to the bottom and 2cm to the sides. Fold the sides of the rectangles then roll each one to create a small flat pocket. Transfer them to baking sheet and brush with butter. Bake for 13-15 minutes until golden and crisp.


CATEGORIES: SNACKS & NIBBLES, BREAKFAST & BRUNCH, FILO PASTRY
POTATOES, ROSEMARY
We are a participant in the Amazon Services LLC Associates Program, an affiliate advertising program designed to provide a means for us to earn fees by linking to Amazon.com and affiliated sites.