Crispy Sunflower Seed Crackers
Crispy sunflower seed crackers
Made this crispy crackers in only 30 minutes! Packed with cream cheese and sunflower seeds, these crackers are both delicious and healthy!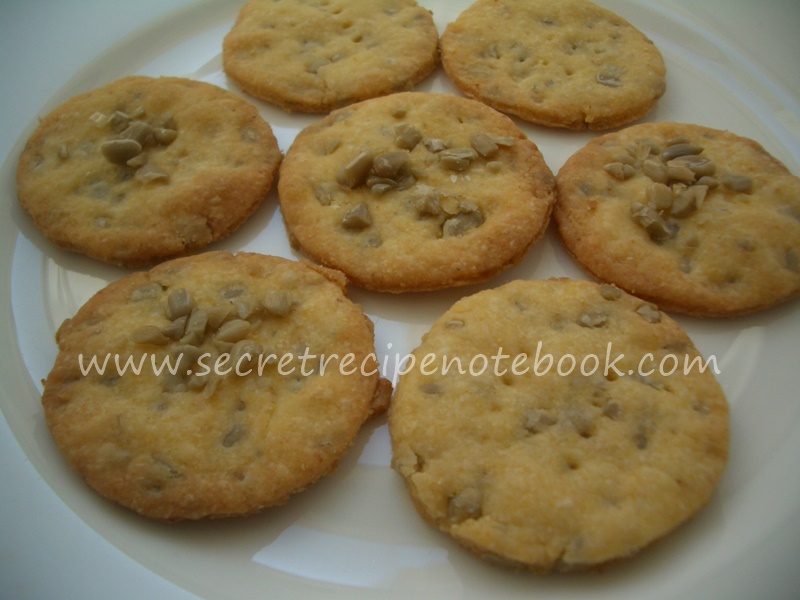 With just a few simple ingredients, you can make homemade crackers that are better than any store-bought cracker out there. They deliver big flavour, crisp texture, and make a take-anywhere snack.

You can pick a variety of flavour combinations to change up the recipe to suit your tastes. For interesting ideas, check our recipes for oregano polenta crackers or spelt oregano crackers, both so delicious.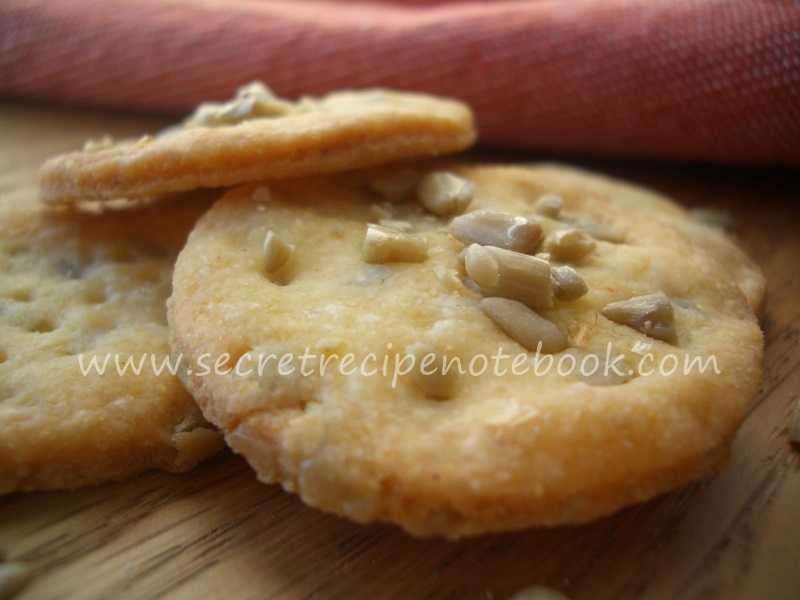 what you'll love about these crispy sunflower seed crackers
These amazing crackers can be made in only 30 minutes. You can also prepare them in advance and store in a jar, you can make them even days ahead and they will stay crispy. They are totally versatille - you can experiment with different herbs, spices and seeds. Instead of sunflower seeds you can add sesame or poppy seeds. Give the crackers some spice with a dash of cracked black pepper or red pepper flakes.

These homemade sunflower seed crackers are tasty on their own, as part of a cheese plate, or dipped into hummus of other dips.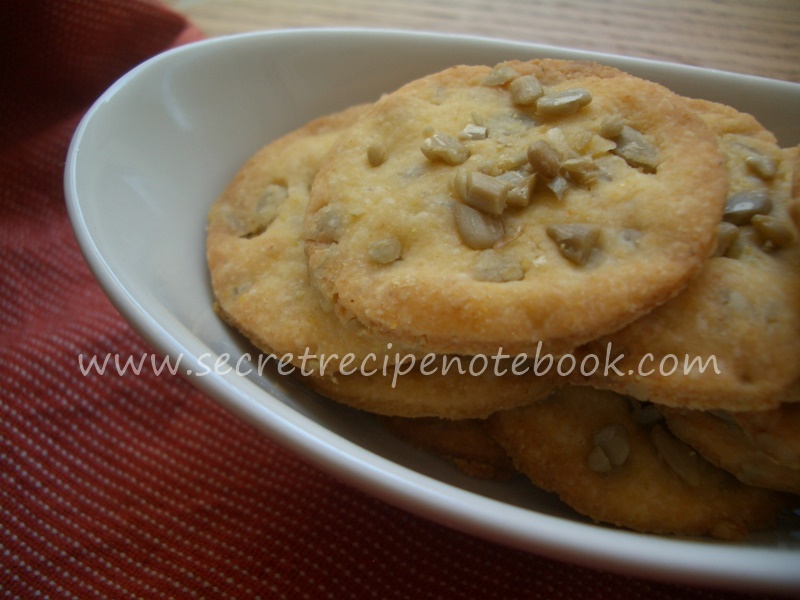 tip for rolling the dough
Roll out the dough as thin and as even as possible. This ensures even baking. If they are not thin enough, they will be rather chewy than crispy. The best way to do this is to roll out the dough on a floured baking paper, cut the crackers and then carefully pull the baking paper with the crackers onto baking tray. A proper rolling pin helps a lot with rolling the dough evenly. It works best with a large rolling pin with rotating handles.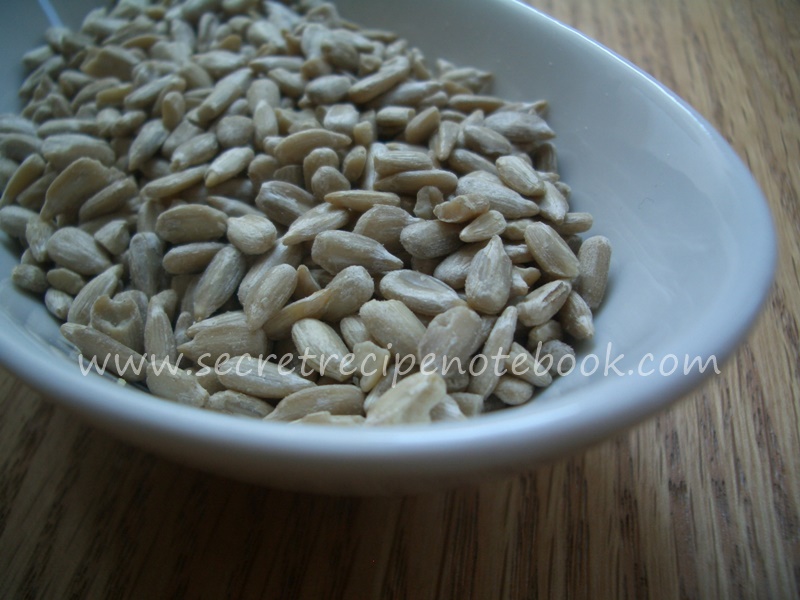 freeze the dough for later
If you don't plain on making the full batch, the cracker dough should be wrapped tightly in plastic bag and can be frozen. Fully defrost the dough and then follow the rolling and baking instructions.


storing crispy sunflower seed crackers
If you happen to have any leftover of crackers and need to store them, allow them to cool fully. Place inside an airtight container and they will stay crispy up to 5 days. 


Best Selling Kitchen Tools & Gadgets
Looking for more tasty snacks?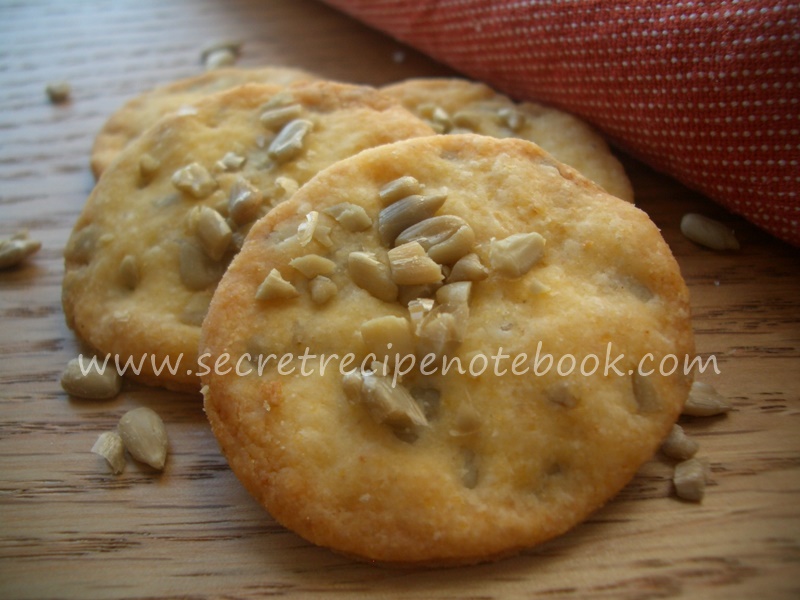 crispy sunflower seed crackers
recipe
MAKES: 80 small crackers
COOKS IN: 30 minutes
LEVEL: Easy
ingredients
100g butter, at room temperature
80g cream cheese
140g plain flour
60g cornflour
1/2 teaspoon baking powder
1/4 teaspoon salt
80g sunflower seeds, chopped
method
Preheat the oven to 180°C (356°F) and line the baking tray with baking paper.


Chop finely sunflower seeds on a cutting board with a sharp knife.


Place butter and cream cheese in a medium bowl and mix using a fork until well combined. 



Add flour and polenta, chopped sesame seeds (leave one handful for sprinkling the crackers), baking powder and salt and knead until a dough forms.


Roll out the dough on floured work surface as thinly as possible. Cut rounds using cookie cutter or a small glass. Sprinkle each round with some sesame seeds and press with rolling pin so they insert into the dough. Transfer rounds onto baking tray and bake until golden and crisp - 6 - 8 minutes. Rotate the tray halfway. Transfer crackers to serving plate.


© Secret Recipe Notebook owns the copyright on all images and text and does not allow for its original recipes and pictures to be reproduced anywhere other than at this site unless authorization is given.