Crispy Baked Carrot Chips
If looking for a healthy snack option, these crispy baked carrot chips would be a great choice. Plus, it's so easy to make and so delicious.
This webpage contains affiliate links. Please view our disclosure policy for more details.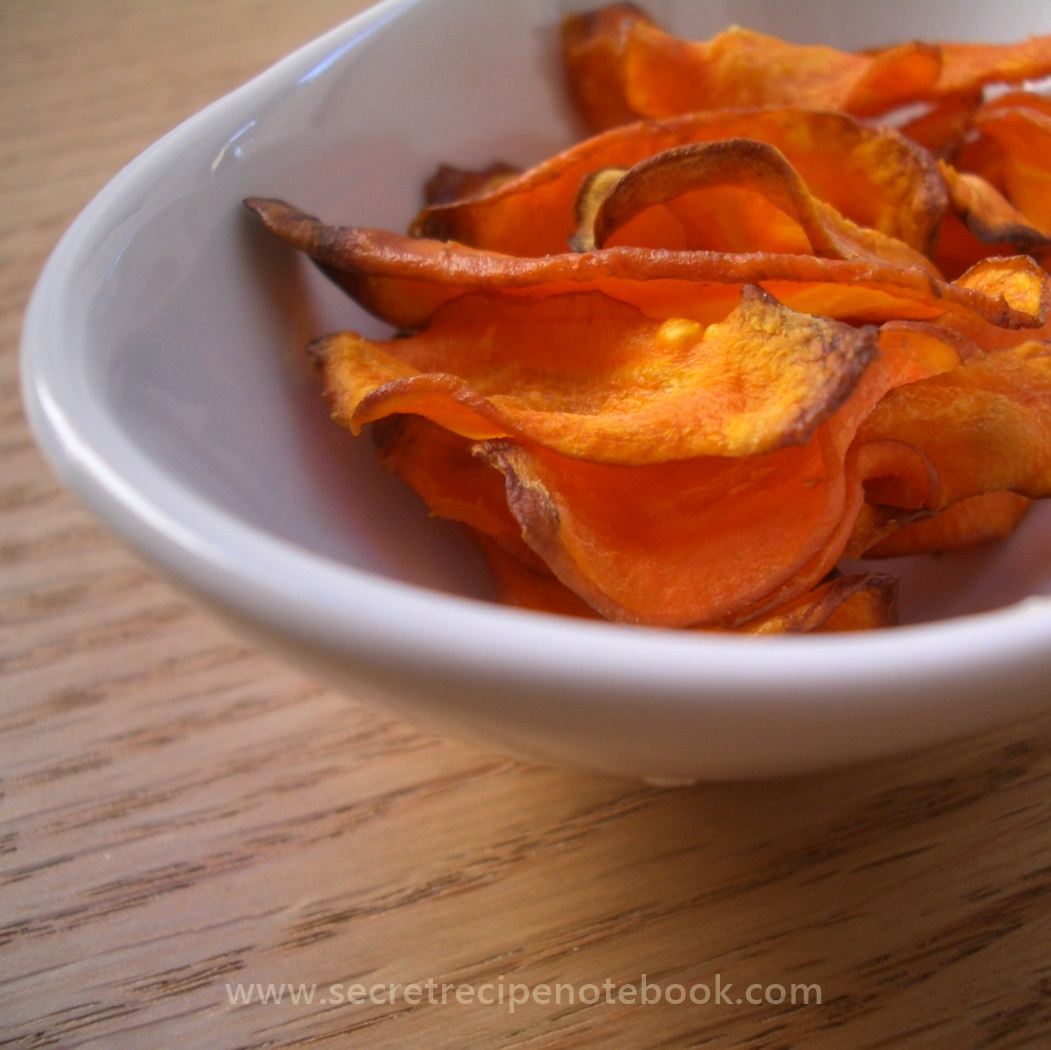 Baked carrot chips is one of the easiest vegetable snacks to make. Just thinly slice carrots, toss with some olive oil, season and bake in the oven. And you have a bunch of healthy snacks for the day! They are also so tasty, naturally sweet and turn very crisp in the oven.

For those addicted to veggie chips, we have also recipes for homemade potato chips and sweet potato chips, both delicious and quick to make.

Shop quality kitchen supplies and cookware for your cooking adventures at Food52!


More interesting recipes you will love:
What you'll need for crispy baked carrot chips
CARROTS - take larger carrots which will be easier to slice into chips
OLIVE OIL - you will need just 1 tablespoon of olive oil
SALT - carrots are naturally sweet, so a sprinkle of salt will balance them out.


How to flavour crispy baked carrot chips
While these chips are delicious with just a sprinkle of salt, you can enrich them by adding some spices such as garlic powder, onion powder, cumin, sweet or smoked paprika, chili powder or any combination of these.

These colourful snack will look great served in these pretty white bowls made of durable porcelain.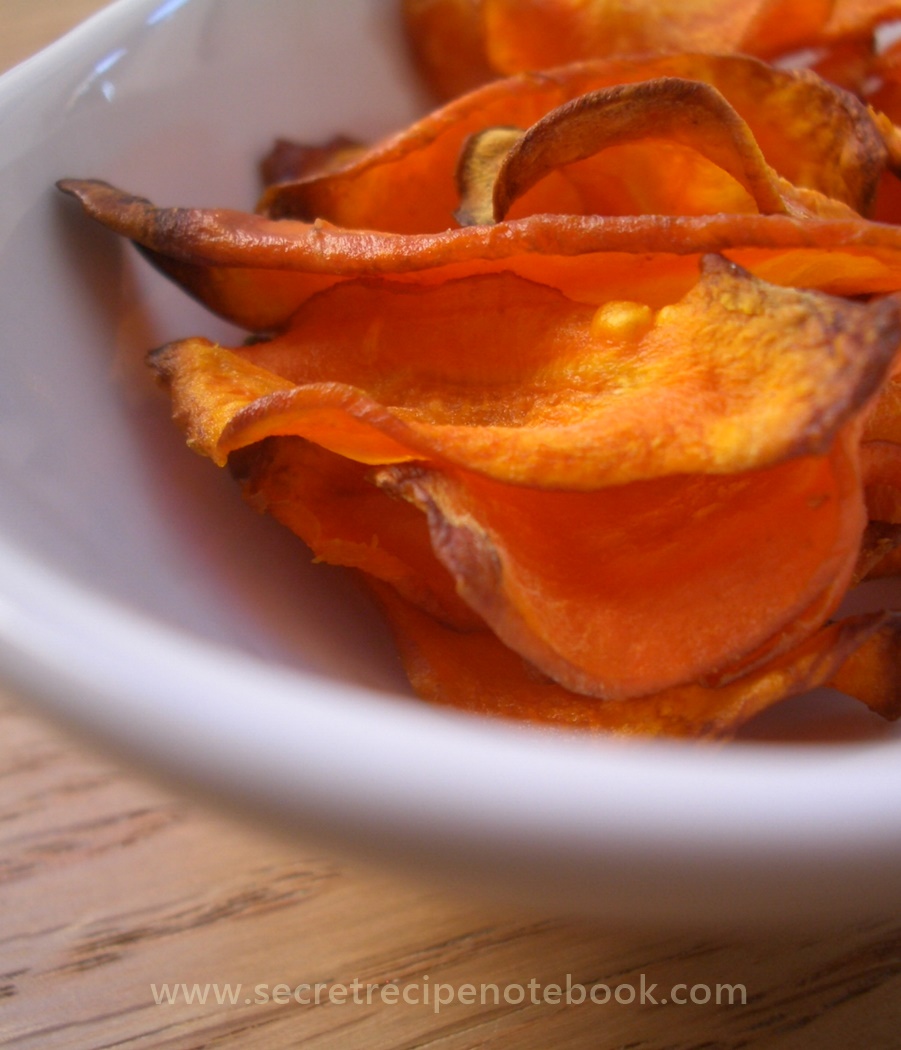 How to make crispy baked carrot chips
Take large carrot and slice them on angle to make longer chips. The easiest way to do this is by using a mandolin slicer but you can do the same with a sharp knife on a wooden cutting board.

Place sliced chips in the bowl and toss with oil and spices. Arrange chips on baking sheet lined with baking paper in a single layer. Bake for about 30 minutes or until chips are crisp and dry. They will continue to crisp up as they cool.

These baked carrot chips are great picnic or late night snack. Enjoy them without any guilt!


Best selling kitchen tools
Looking for more snacks to try? Check these out: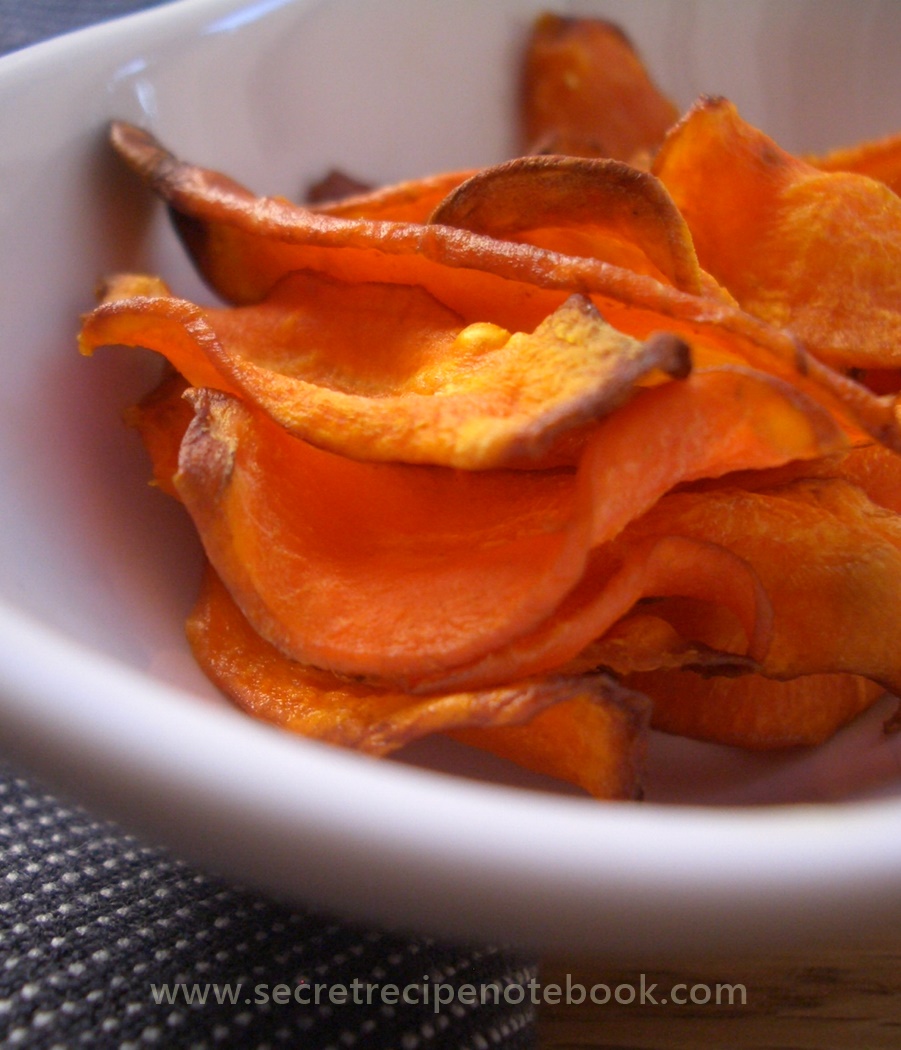 Crispy Baked Carrot Chips


SERVES: 2 servings
COOKS IN: 45 minutes
LEVEL: Super easy
INGREDIENTS
450g (1 pound) carrots (2 large carrots)
1 tablespoon olive oil
1/2 teaspoon fine 

sea salt
METHOD
Preheat the oven to 160°C (320°F). Line t

he

baking sheet

with baking paper.





Brush the carrots then wash them and trim the tops off. Starting from the thick end slice the carrots paper-thin to create long slices. The easiest way to do this is by using

mandolin slicer

but you can do this also with a sharp knife on a cutting board.




Transfer sliced carrots in a bowl, then add olive oil and salt. Toss well to coat. Lay the slices in a single layer of the baking sheet. You will need to bake chips in several batches.


Bake for 15 minutes or until the edges start to curl up, then flip each slice and bake for another 6-8 minutes. Chips should be crisp. Remove from the tray and store in an airtight container for up to 2 weeks.


Crispy Baked Carrot Chips