Chocolate Lemon Easter Cookies
These chocolate lemon cookies will for sure be a favourite at your Easter table. They are so easy to make and so attractive coloured in pastel spring colours. We have a similar recipe for egg-shaped Easter cookies, also glazed with colourful glaze.

The dough is easily whipped up with a few simple ingredients and instead of rolling and cutting cookies, we just roll the dough into simple balls and press the indent to make these cookies ready for topping with zesty coloured icing.
Cardamom has a fresh, floral, minty and lemony flavour that works great with citrus desserts, such as these cookies.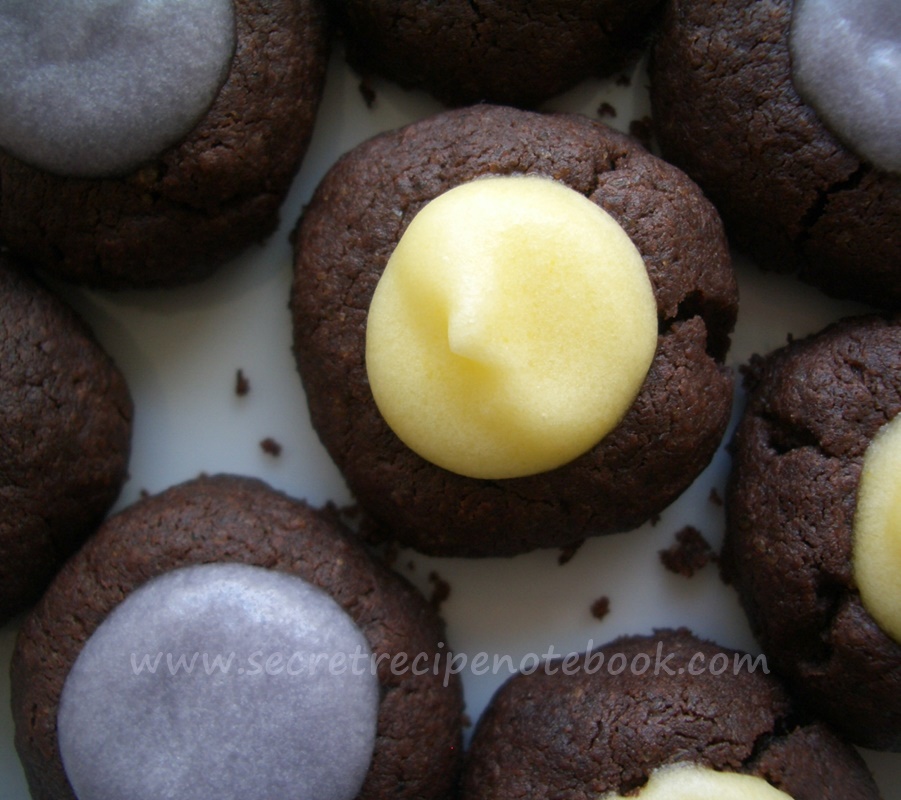 This webpage contains affiliate links. Please read our disclosure policy.

How to make chocolate lemon Easter cookies
These cookies are made from the simple dough which results in soft dark cookies, ideal for topping with zesty lemon curd. 


Making the cookie dough
Making the cookie dough couldn't be easier. First combine dry ingredients in one bowl, while in other beat softened butter and sugar, then add egg and freshly grated lemon zest. Add flour/cocoa mixture into the beaten butter and form a compact dough.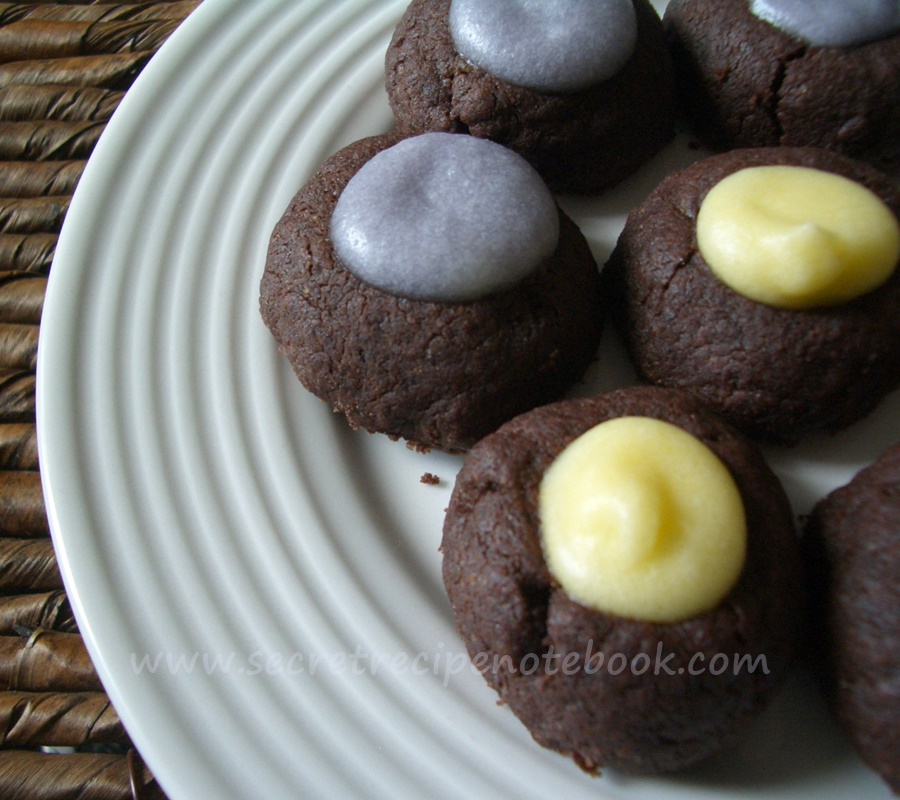 More cookie recipes
you'll love:
Shaping the cookies
Shaping cookie is so easy, just scoop small amount of mixture using teaspoon, roll into balls and arrange on a baking sheet. Press the indentation in the middle using a end of wooden spoon and bake for about 5-6 minutes. BE SURE NOT TO OVERBAKE THEM! They should be still soft and moist once taken from the oven.

Let them cool on the cooling rack so we can fill them with lemon icing.


How to make lemon icing
While the cookies are cooling, prepare lemon icing for which you will need:
ICING SUGAR
FRESHLY SQUEEZED LEMON JUICE
BUTTER
GEL FOOD COLOURINGS
Up to 60% OFF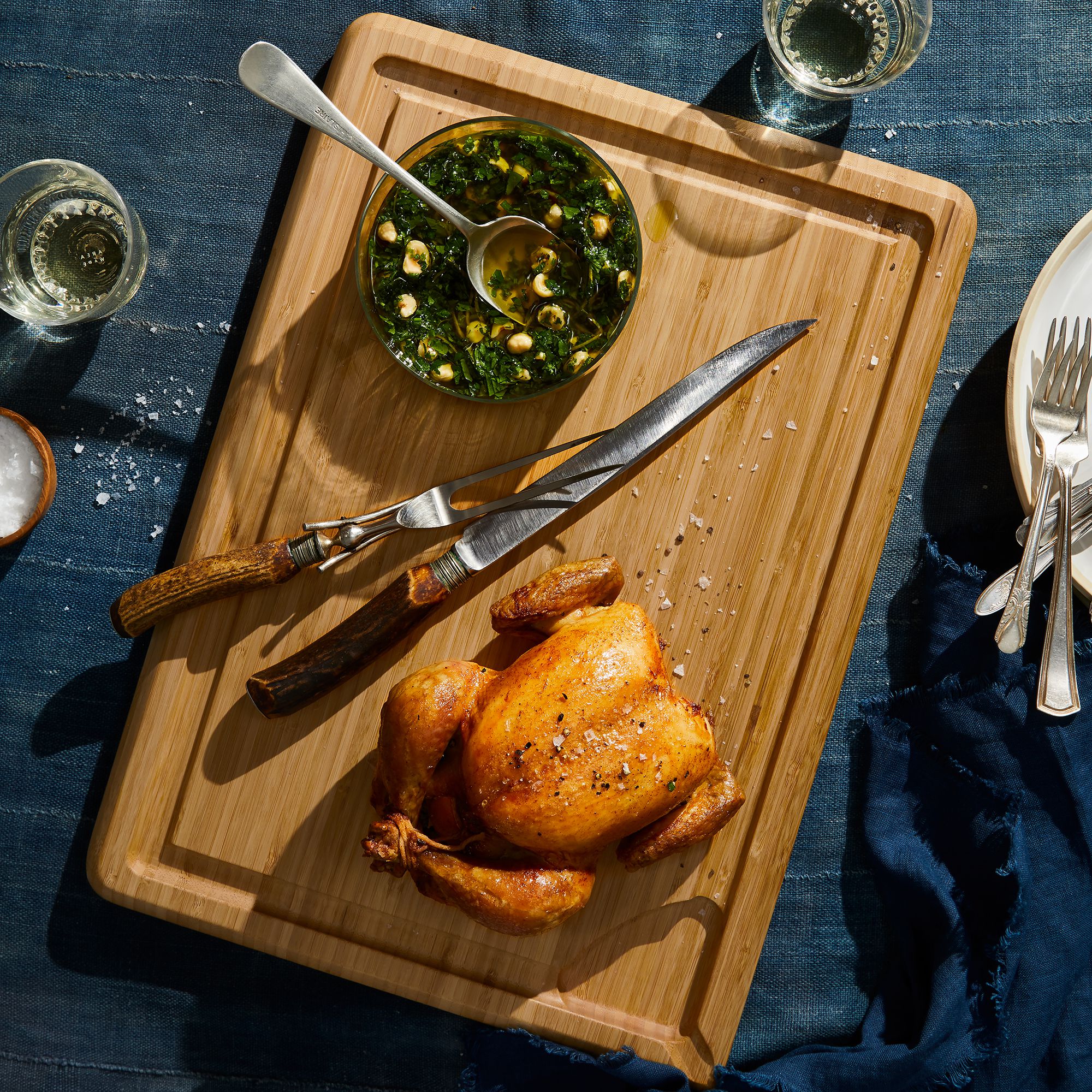 Making the icings is very easy. Just combine icing sugar, melted butter and lemon juice (be sure to use freshly squeezed lemon juice), then divide into several bowls.

To colour the icing, add just a few drops of GEL FOOD COLOURINGS to each bowl and stir with a teaspoon. The icing is now ready for topping.

With teaspoons top each cookie with prepared icings and leave to cool. The dark colour of cookies contrast great with rich colours. We used blue and yellow colourings, but you can use any colour you prefer.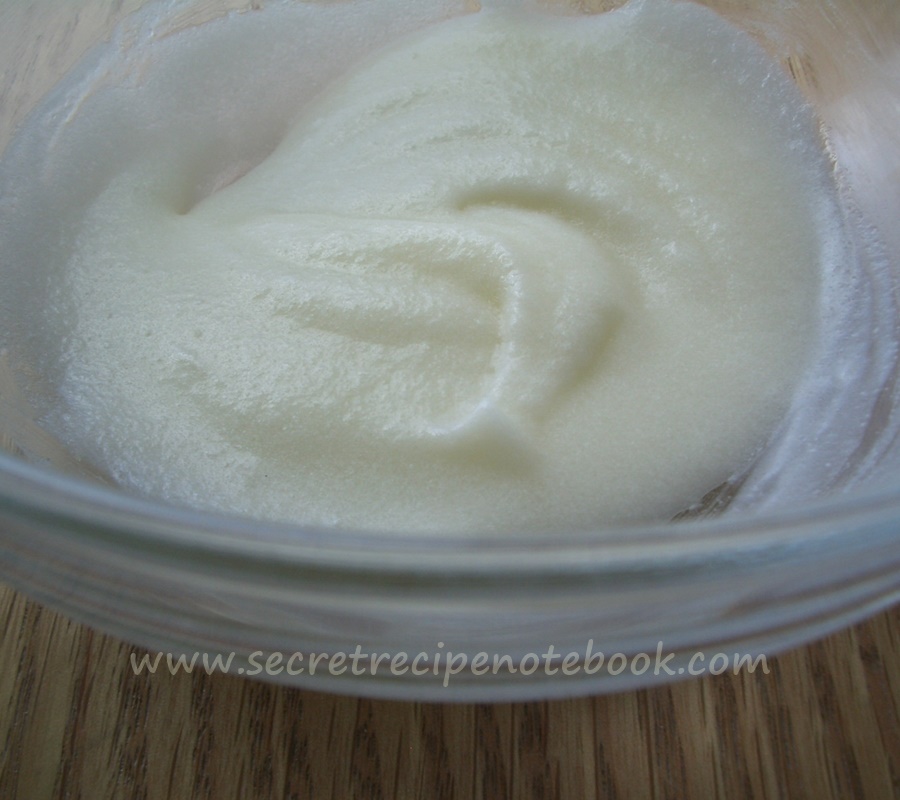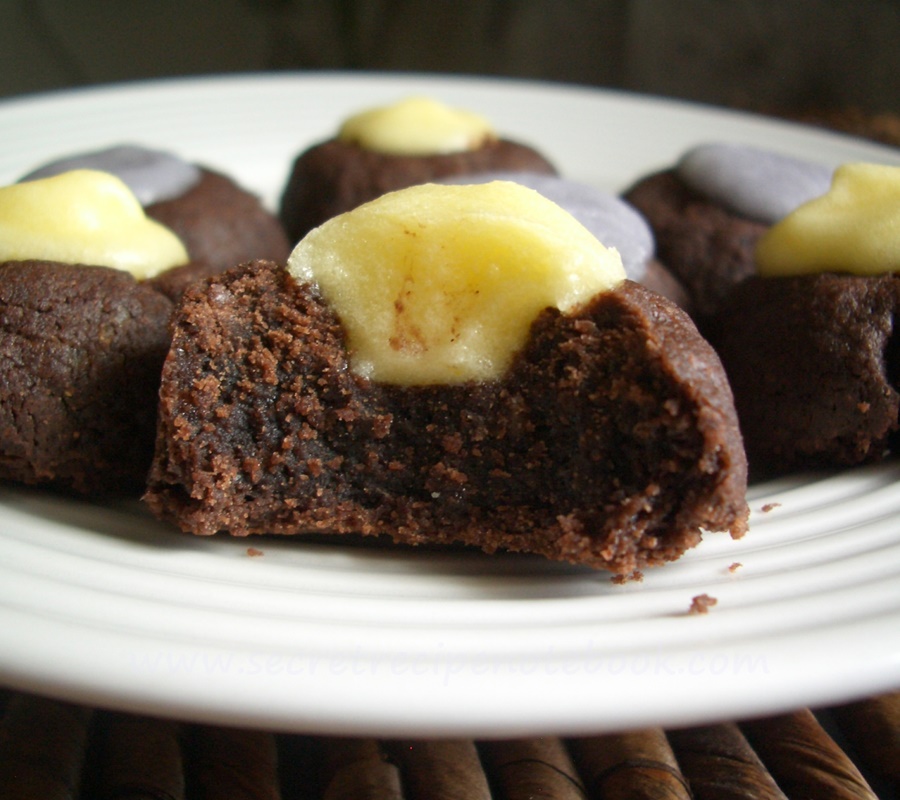 Useful tip for lemon icing
A good icing is not too thin and not too thick. If it is too thick, add a few more drops of lemon juice. To thicken icing, add a teaspoon of icing sugar until it is just right. Keep the icing at room temperature, if it is too cold, it the butter will fall apart from the rest of ingredients. 

How to store chocolate lemon Easter cookies
Store these cookies in an airtight container at room temperature for 2-3 days. If you keep them for longer place them in the fridge (for up to 7 days).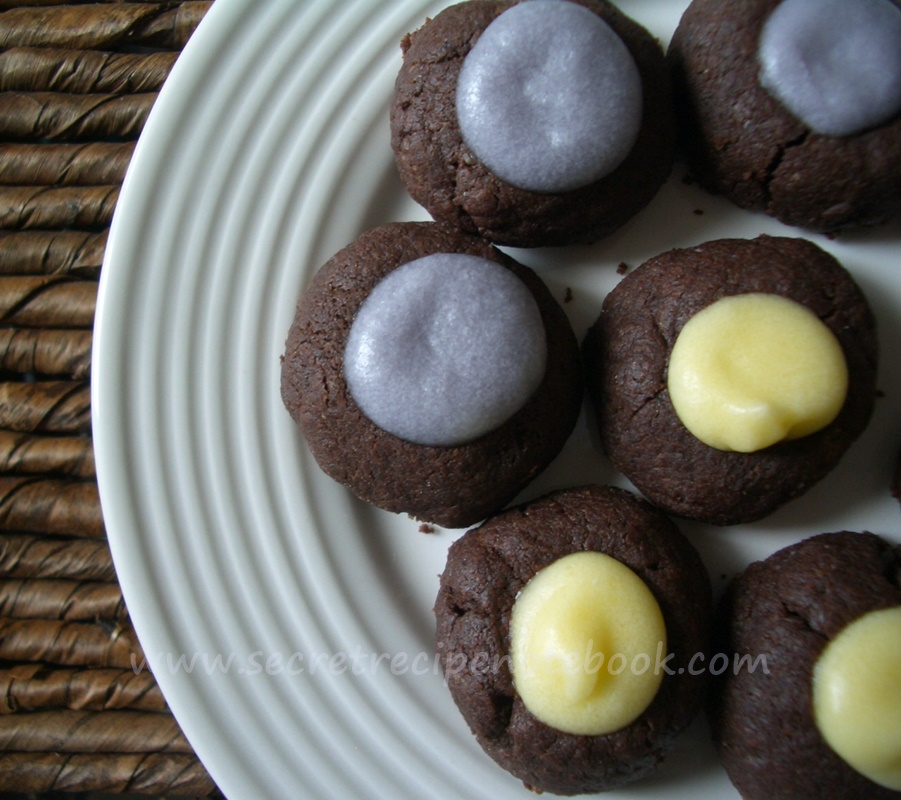 A few of our popular cookie recipes:
Chocolate Lemon Easter Cookies

MAKES: 30 cookies
COOKS IN: 30 minutes
LEVEL: Easy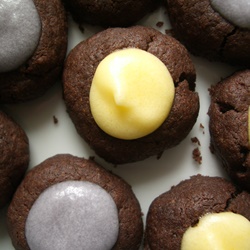 INGREDIENTS
For the cookies
For the lemon filling
90g icing sugar (3/4 cup), sifted
15g butter (1 tbsp)
3 tablespoons lemon juice, freshly squeezed
gel food colouring (red, yellow, blue)
METHOD
Preheat the oven to 175°C/347°F. Line the baking sheet with baking paper.


FOR THE DOUGH, combine plain flour, cocoa powder, baking powder and and salt in a medium bowl.
 

Beat softened butter and demerara sugar using electric hand mixer on a medium speed until creamy. Add egg, vanilla bean paste and finely grated lemon zest and continue to mix on a high speed for a few minutes.


Add dry ingredients in two additions, mixing on a low speed just until incorporated.


Using a teaspoon, scoop the dough into 2-cm balls. Roll each ball between the palms and place on prepared baking sheet, leaving some space between. Using your thumb or the end of a wooden spoon, gently press an indentation into the centre of each ball. 


Bake for 6-7 minutes then remove from the oven and using the end of a spatula press gently again into the centre of each cookie. Let the cookies cool for 4-5 minutes on the baking tray then remove them to a wire rack to cool completely.
 

FOR THE FILLING, combine icing sugar, melted butter and lemon juice (be sure to use freshly squeezed lemon juice).


Divide icing into 3 bowls then add just a few drops of gel food colourings to each bowl and stir to combine.



Using a teaspoon top each cookie with coloured icing and leave to set.




CATEGORIES: Cookies, Easter, Lemon
Looking for more recipes?

We are a participant in the Amazon Services LLC Associates Program, an affiliate advertising program designed to provide a means for us to earn fees by linking to Amazon.com and affiliated sites.