These chocolate chunk cookies are an ideal choice for enjoying along a cup of warm milk! This recipe makes 24 soft thick cookies packed with rich dark chocolate chunks.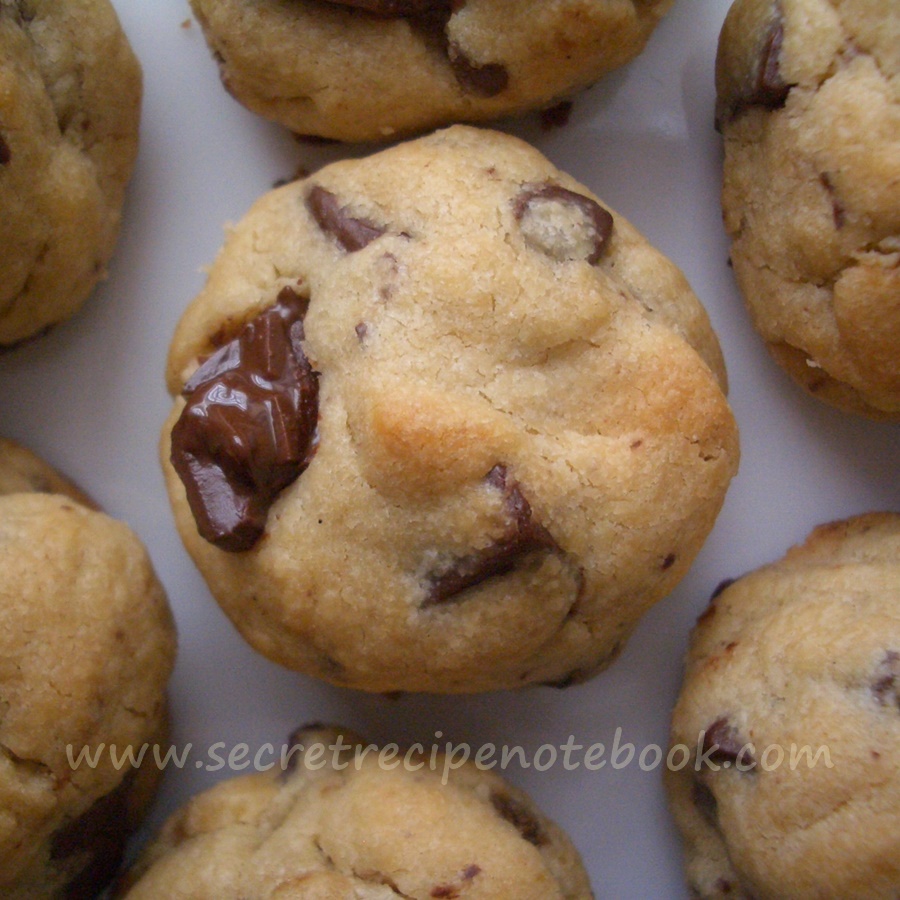 If you are looking for soft bakery-style cookies, then these cookies are for you. The dough is made quickly with basic ingredients you will find in your pantry.

The only "unusual" one is light muscovado sugar which has sticky moist texture and that's why it's a great choice for making these soft cookies. This sugar also gives cookies caramelised flavour that you can't get from anything else. For extra softness we added 1 tablespoon of cornstarch which also add softness to the cookies.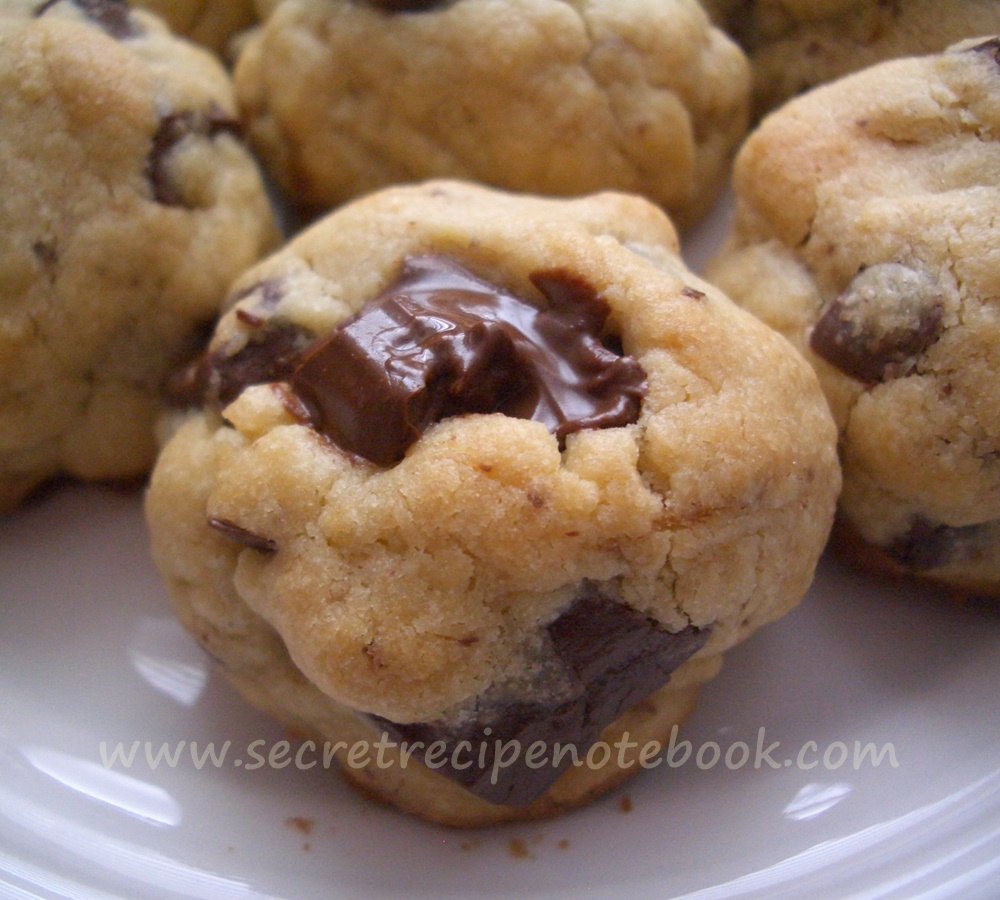 These cookies are the best while still warm and pieces of chocolate are melty and delicious once you bite into a cookie. These cookies can even be a breakfast option along a cup of warm milk!

This recipe works every time and everyone always loves them. If you love this cookie style, why not to try our sweet potato chocolate chip cookies.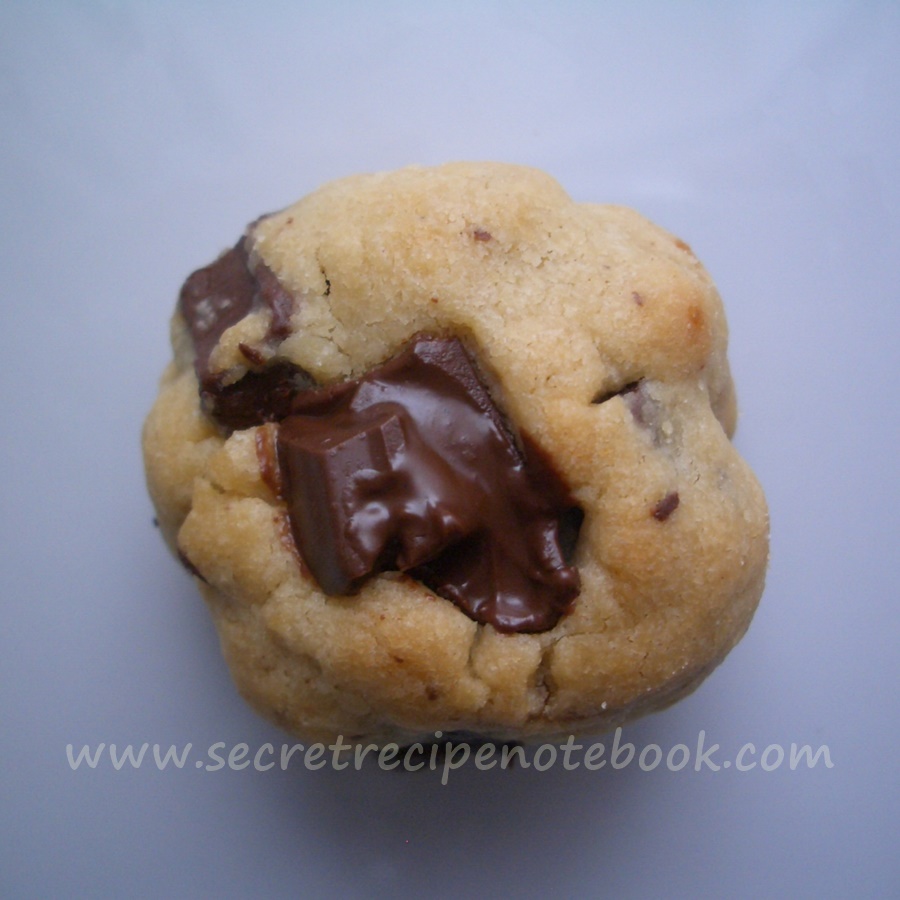 try also these tasty recipes:
how to make soft Chocolate Chip Cookies
Making these cookies is so simple - the process is the same as for other chocolate chunk cookies. First combine dry ingredients in one bowl, beat together the rest in the other bowl, add chocolate chunks and your dough is ready. Let's check how to bake these cookies in more details.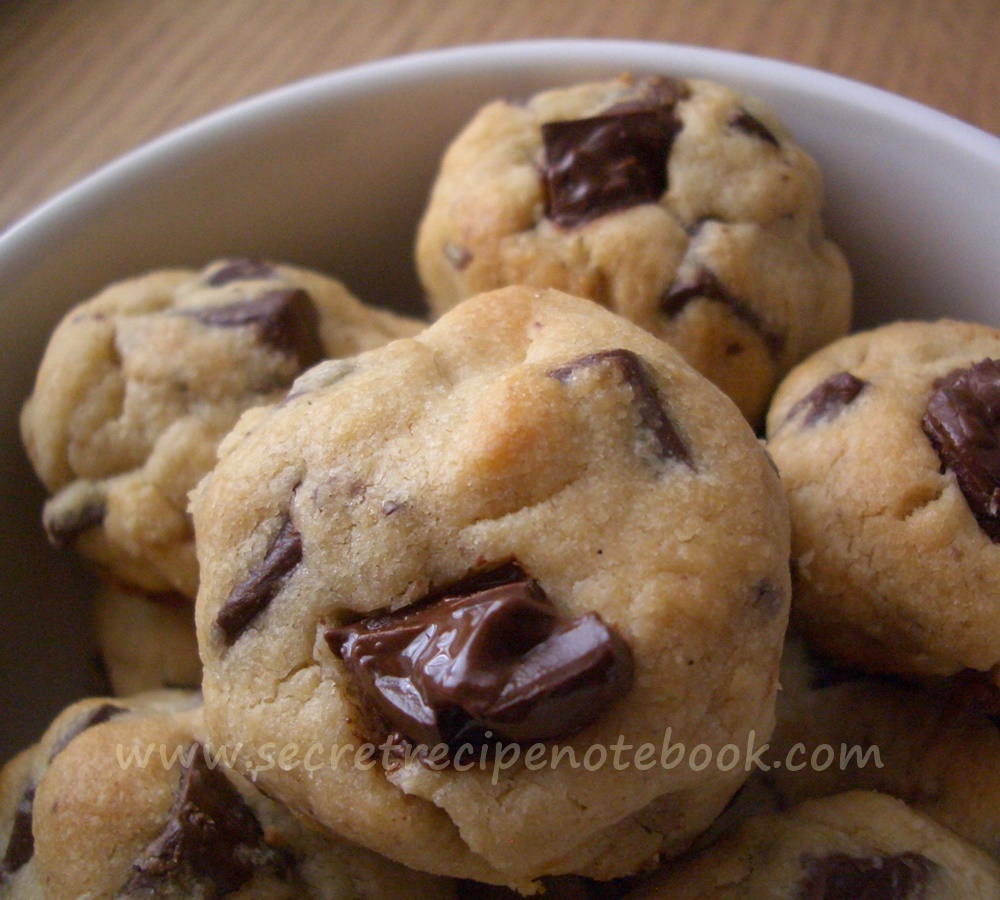 Making the dough
For the dough first combine flour, baking powder and salt in one bowl. The base of these cookies is softened butter beaten with muscovado sugar on a medium speed for 2 minutes until you get creamy texture. Add egg and vanilla bean paste and beat for another 1 - 2 minutes. 

Fold flour into the butter mixture with a wooden spoon, stirring only until the flour begins to disappear. Fold in chocolate chunks. Form the dish of the dough, wrap in cling film and place in the freezer for about 30 minutes. Placing dough in the freezer is necessary so the cookies don't spread too much and be thick once baked!


how we made these cookies thick
The secret to making these cookies thick is to freeze the dough for 1 hour then again when balls are shaped place them in the freezer for 10 more minutes. This will slow the spreading the cookies while baking and getting thick soft cookies.


best selling kitchen tools & gadgets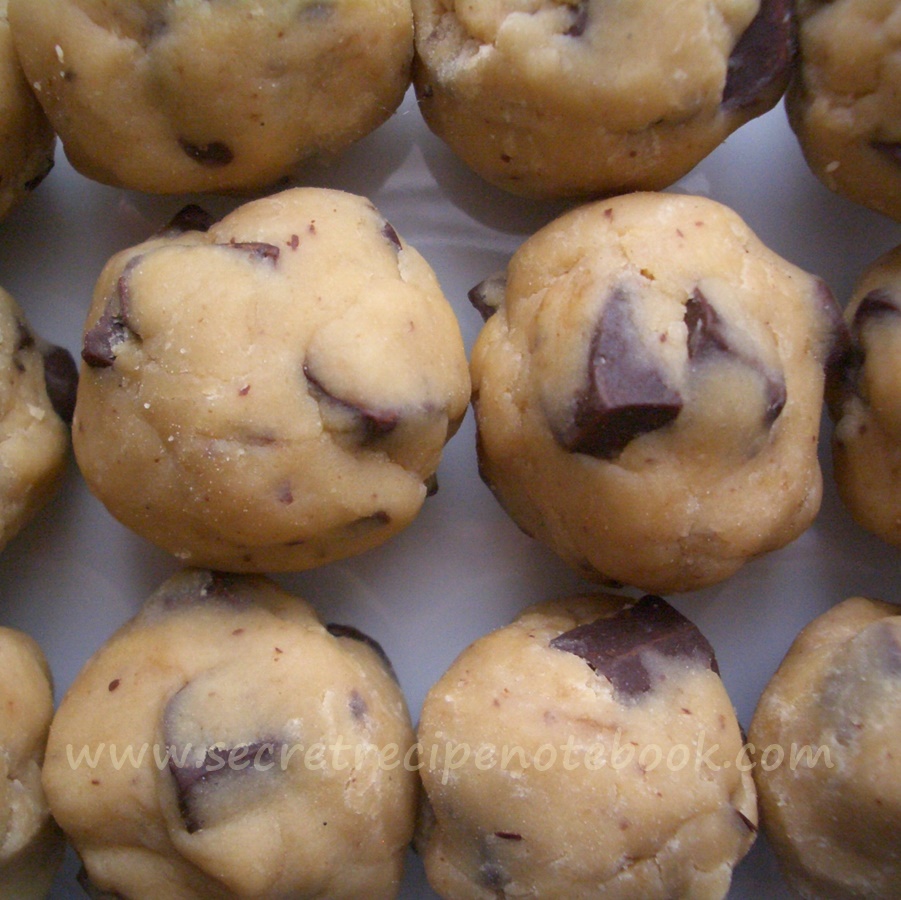 shaping & baking the cookies
Shaping cookies is so easy, just pinch some dough (size of walnut), roll into the balls, place on a small tray and put in the freezer for 5 minutes more. Now, arrange balls on the baking tray leaving some space between so the cookies have room to spread.

These cookies should be baked for only 6 - 7 minutes. Watch carefully cookies as they still need to be soft once taken from the oven. Leave them on the tray for 2 - 3 minutes then transfer to cooling rack. Enjoy these cookies along a cup of warm milk!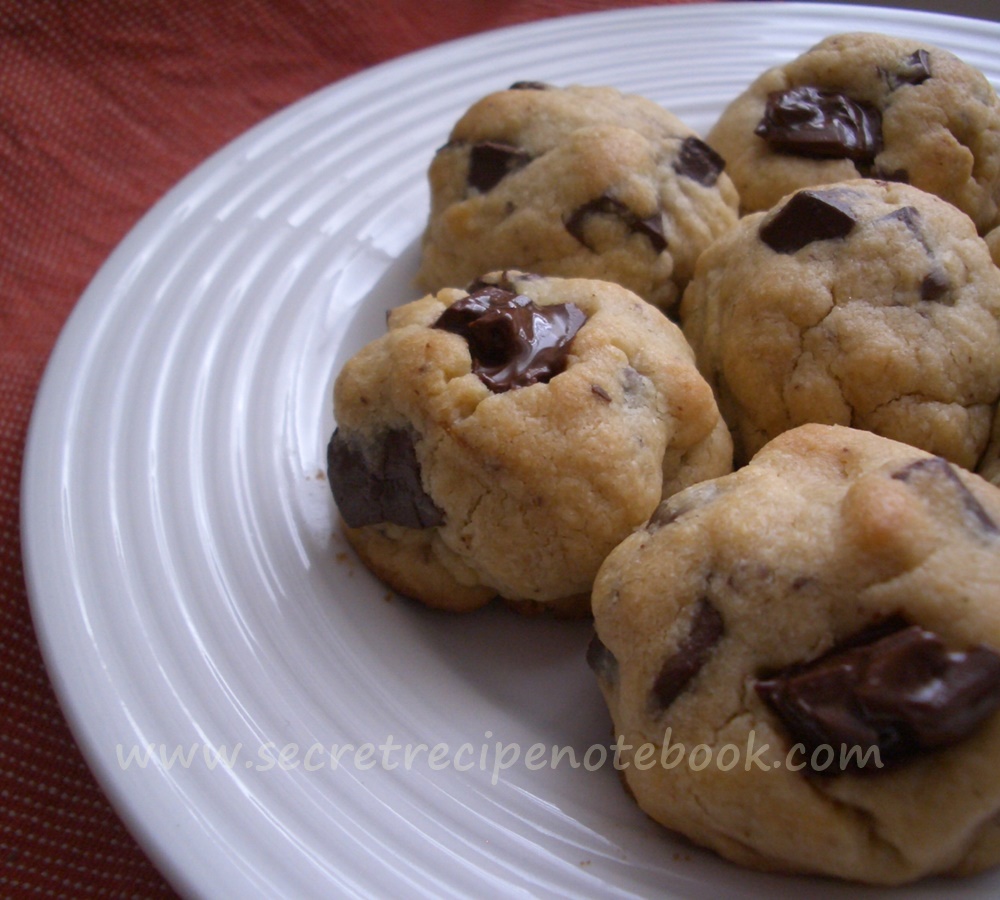 storing soft chocolate chunk cookies
These cookies are the best on the day they are baked, but still last up to 1 week. To store them, place them in an airtight container and keep at room temperature. Cool them completely before storing. 


making ahead soft chocolate chunk cookies
These cookies are ideal for making ahead and preparing when you need them. Make the dough and keep in the fridge for up to 3 days, then continue to bake as described in the recipe. You can also make the dough, shape the balls, freeze them and place in a plastic freezer bag. Once you want to bake them, thaw at room temperature for 10 minutes, then bake as described.


Looking for more cookies to try?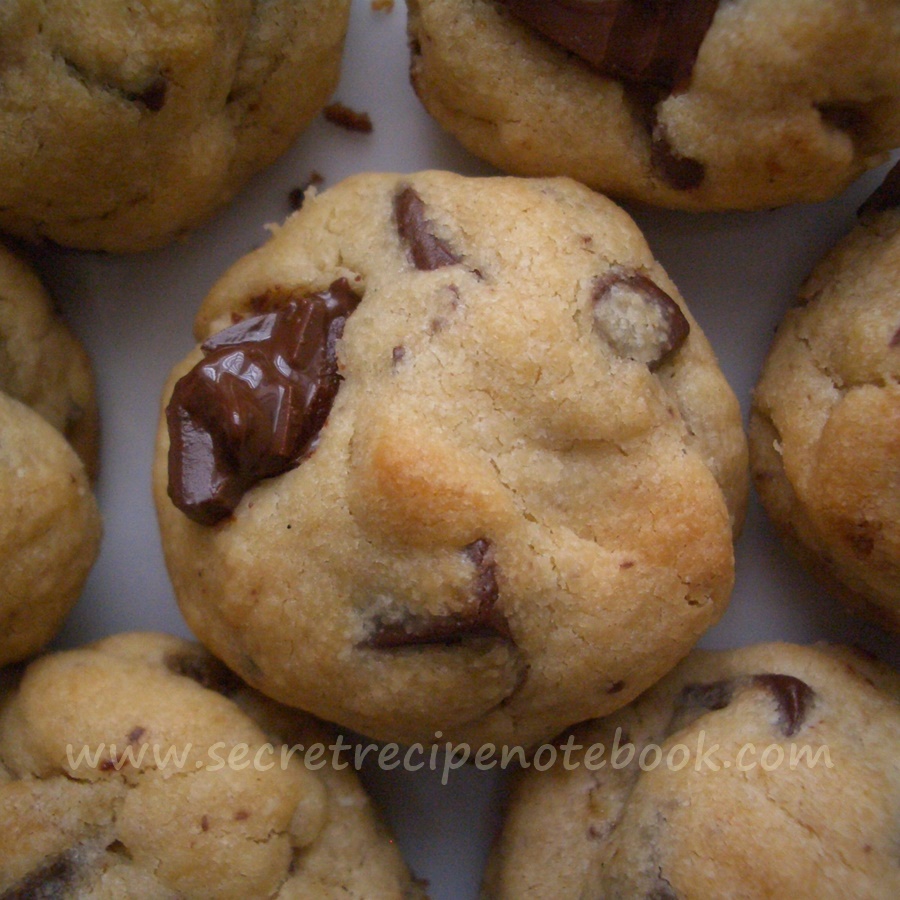 shop Kitchen essentials for this recipe
Digital Kitchen Scale | Electric Hand Mixer | Flour Sifter | Baking Tray | Baking Paper Sheets | Cooling Rack | Cookie Spatula | Serving Platters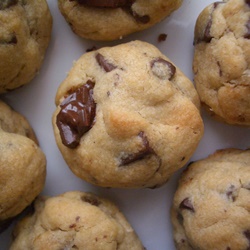 Soft Chocolate Chunk Cookies
MAKES: 24 small cookies
COOKS IN: 30 minutes plus cooling time
LEVEL: Easy
INGREDIENTS
210g (1 3/4 cup) plain flour
1 tablespoon cornstarch
1 teaspoon baking powder
1/8 teaspoon salt
168g (12 tbsp) butter, at room temperature
65g (1/3 cup) dark muscovado sugar
2 egg yolks, at room temperature
1 teaspoon vanilla bean paste
200g (7 ounces) dark chocolate (55 - 65% cocoa), chopped into chunks
METHOD
In a medium bowl combine plain flour, cornstarch, baking powder and salt. Set aside.



Cream together softened butter and muscovado sugar on a medium speed until creamy - about 2 minutes. Add egg and vanilla bean paste and mix for another few minutes. Scrape down the sides and bottom of the bowl as needed.


Add gradually flour into the butter mixture mixing on a low speed until a firm dough forms.


Add chopped chocolate, leaving some for the tops of the cookies. Shape the dough into a disc, wrap into the cling film and place in the freezer for about 30 minutes.


Preheat the oven to 180°C (356°F) and line 2 baking trays with baking paper or silicone baking mats.



Remove the dough from the freezer and allow to sit at room temperature for 2 - 3 minutes. Pinch a dough in the size of walnut and roll between your palms into balls. Arrange them on prepared baking trays, leaving space for the cookies to spread. Top each ball with remaining M&Ms.


Bake in the preheated oven for 6 - 7 minutes or until the cookies are slightly golden around the edges. The cookies will be very soft when you remove them from the oven. Cool them on the tray for a few minutes then transfer to a cooling rack to cool completely.