Soft Pumpkin Cookies
These soft pumpkin cookies are ideal for fall baking. Made with regular cookie ingredients you already have at home plus pumpkin mash, these cookies are an ideal choice. Soft cakey interior, warm spices and vibrant orange colour are what make these cookies so adorable.

We are sure that both you and your young ones will love these delicious cookies. They pair perfectly with a cup of hot tea! Try also our chewy version of pumpkin cookies, made with healthy flours.


This webpage contains affiliate links. Please read our disclosure policy.

More cookie recipes
you'll love to try:
Making the pumpkin mash
What makes these cookies unique is PUMPKIN MASH, which is ultra-versatile and perfect for use in a variety of different dishes. It's a great addition to muffin or cake batters, an ideal choice for healthy pancakes or for making creamy pumpkin soup.

For the pumpkin mash use any kind of pumpkin - sugar pumpkin, kabocha squash, hokkaido squash or even butternut squash. The pumpkin mash can be prepared in several ways but this time we choose roasting the pumpkin which brings out an amazingly sweet caramel flavour.
Choose a small pumpkin, not more than 1-1.5kg. From 1kg of pumpkin you get approximately 300-350 g of mash. For this recipe you will only need 120g of pumpkin mash so you can use the rest for other recipes or freeze for the later use.


Roasting the pumpkin
Just wash the PUMPKIN (or BUTTERNUT SQUASH), slice the pumpkin in half (using a sharp knife), scoop out the seeds (using a metal spoon) and place the pumpkin halves on the baking sheet cut-side down.

Baking time varies depending on the size of pumpkin, from 40 to 60 minutes. The pumpkin is ready once you can easily pierce the outer skin with a fork.

Cool until you can handle, then scoop out the flesh using a spoon and mash until creamy. Roasted pumpkin is so soft that you can mash it using just a fork but you can also use a potato masher or stick blender.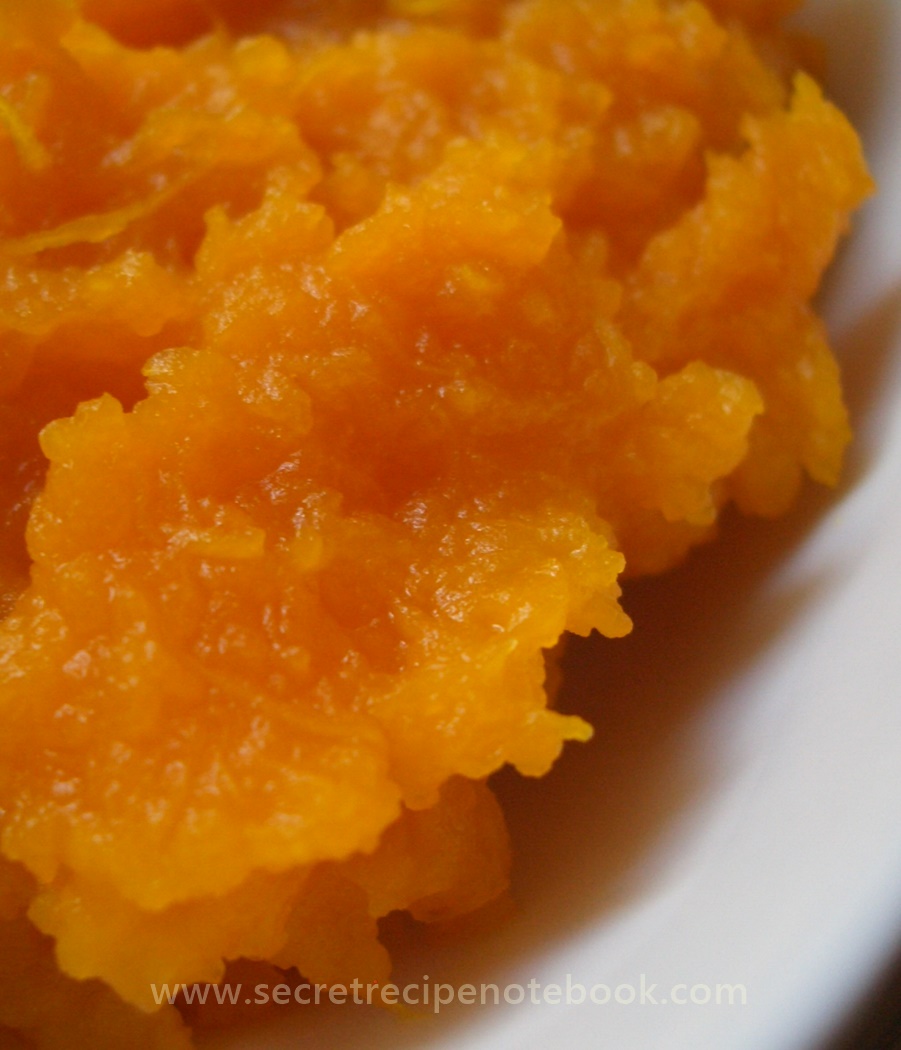 Making soft pumpkin cookies
Making these cookies is so easy, once you have prepared the pumpkin mash. You will need 2 mixing bowls, an electric hand mixer and baking sheet. Simply follow the steps to make the perfect cookies:
Combine PLAIN FLOUR, BAKING POWDER, CORNSTARCH and SALT in one bowl.


Beat SOFTENED BUTTER with BROWN SUGAR until creamy then add egg yolk and pumpkin mash and beat for another 30 seconds.


Add flour in batches and beat on a low speed until the dough forms.

The dough is very soft so we place it in the freezer to firm for 1 hour. Shaping these cookies is so easy, just pinch some dough (the size of large walnut), roll into balls and place on the baking sheet lined with baking paper (brush the paper with oil).

Leave 2-3 cm between cookies as they will spread while baking. Bake until cookies are slightly brown on the edges. You will need to bake in 2 batches!


Extra baking tip!
The trick for baking these cookies is that the dough should be slightly frozen before baking them. This way the cookies don't spread too much and stay thick and soft.
If you love to bake then this solid and easy to clean cookie sheet is a great addition to your kitchen.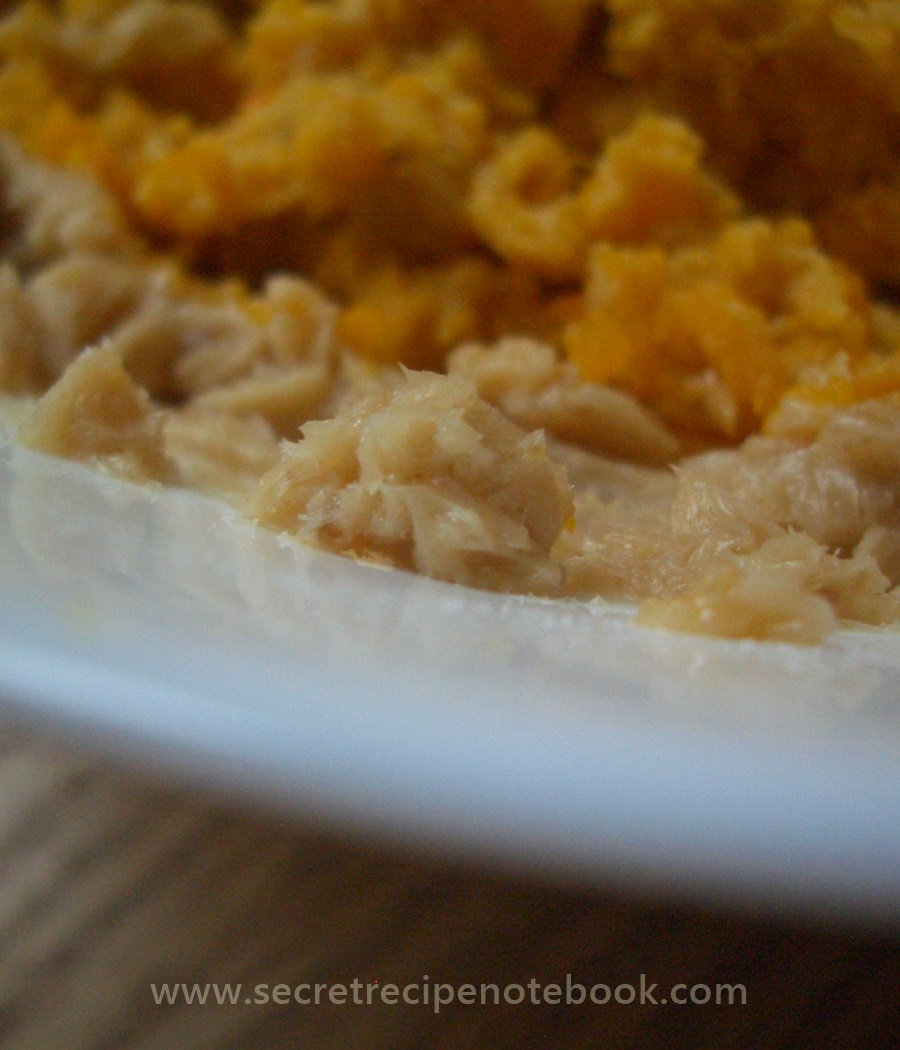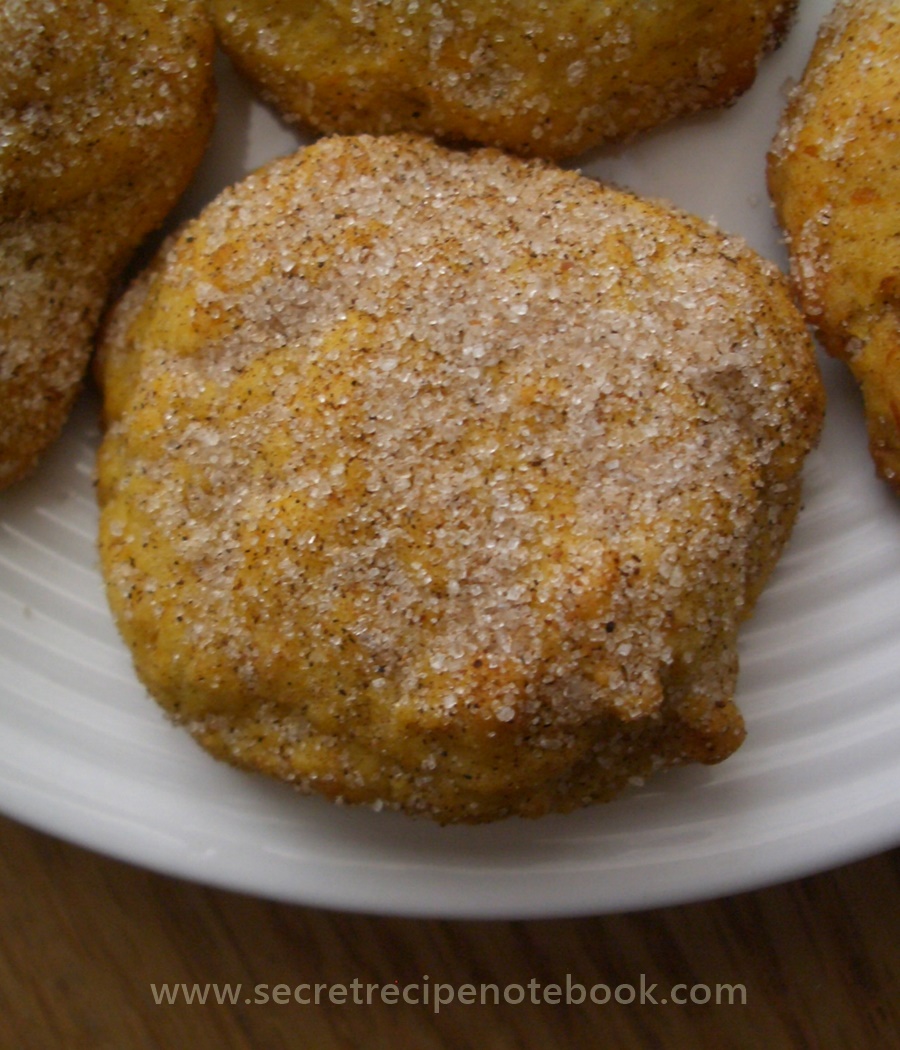 Rolling the cookies into pumpkin pie spices
Once the cookies are baked, roll them immediately into a mix of caster sugar and pumpkin pie spices - CINNAMON, NUTMEG, GINGER and CLOVES. Using these WARM winter spices is the key to the incredible flavour of these cookies.


Storing soft pumpkin cookies
These cookies are best on the day they are baked, but they will last up to 1 week. To store, place them in an airtight container (cool completely before storing) and keep at room temperature. We are sure that these cookies will look great in this cute glass jar with airtight lid.


A few of our favourite cookie recipes:
Soft Pumpkin Cookies
MAKES: 20 cookies
COOKS IN: 1 hour plus cooling time
LEVEL: Easy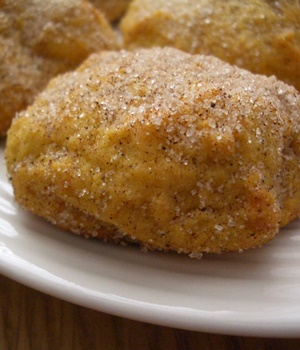 Handy equipment:
INGREDIENTS
For the cookies
1 small pumpkin (120g pumpkin mash)
210g plain flour (1 3/4 cup)
1 tablespoon cornstarch
1 teaspoon baking powder
1/8 teaspoon salt
168g butter (12 tbsp), at room temperature
65g packed brown sugar (1/3 cup)
1 egg yolk, at room temperature
For the coating
METHOD
FOR THE PUMPKIN MASH, preheat the oven to 175°C/350°F and prepare the baking sheet.


Wash the pumpkin or butternut squash, slice in half (using a sharp knife), scoop out the seeds (using a metal spoon) and place pumpkin halves on the baking sheet cut-side down. 


Bake for about 40-60 minutes or until a fork can be easily inserted into the pumpkin. Leave to cool for a few minutes then scoop out the flesh and mash with a fork or using a stick blender. Set aside.


FOR

THE COOKIE DOUGH

, combine plain flour, cornstarch, baking powder and salt in a medium bowl. Set aside.


Cream together softened butter and brown sugar on a medium speed until creamy, about 2 minutes. Scrape down the sides and bottom of the bowl as needed. 


Add egg yolk, pumpkin mash and mix for another minute.


Add gradually flour into the butter mixture and beat on a low speed until a soft dough forms. Cover the dough and place in the freezer for about 1 hour.


Preheat the oven to 180°C/356°F and line 2 baking sheets with baking paper. Slightly oil the baking paper.


Take the dough from the freezer, then pinch some dough and roll between your palms into balls. Arrange balls on prepared baking sheets, leaving space for the cookies to spread (2-3 cm).


Bake in the preheated oven for 10-11 minutes or until cookies are just slightly golden around the edges. The cookies will be very soft when you remove them from the oven. Cool them on the sheet for a few minutes.


Combine caster sugar with spices in a small bowl then roll each cookie while still warm into this mixture.


CATEGORIES: Cookies, Pumpkin & Winter Squash
We are a participant in the Amazon Services LLC Associates Program, an affiliate advertising program designed to provide a means for us to earn fees by linking to Amazon.com and affiliated sites.