Soft Amaretti Cookies
Soft amaretti cookies are so delicious and tempting you won't stop at just one. These Italian cookies are naturally gluten-free as they are made with egg whites, sugar and almond flour and a splash of almond extract.

We are huge fan of soft amaretti cookies and we made a couple of variations, like chocolate and hazelnut one, both delicious.


This webpage contains affiliate links. Please read our disclosure policy.

More cookie recipes
you'll want to try:
Ingredients you'll need for amaretti
The list of ingredients for these cookies is short so be sure to have quality ones. The star of the recipe is almond flour which we love to use in cookie recipes, usually combined with some other flour (like in our simple hazelnut cookies).

But, in this recipe the almond flour stands alone, and in combination with sugar brings soft and chewy texture.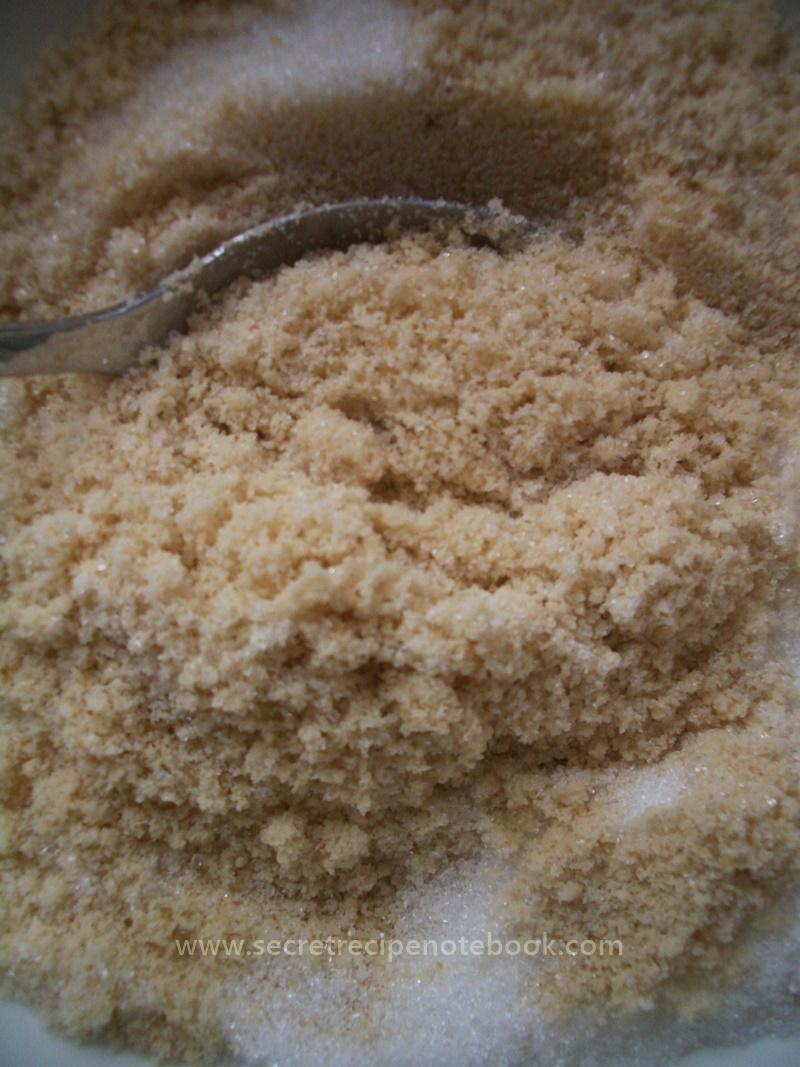 More useful tips on almond flour...
Use fresh almond flour to get cookies that are soft and cracked on the top. Dried almond flour may result in a denser, harder cookies that doesn't spread as much.

If you find your cookies aren't cracking enough for your liking, try adding a 1/4 teaspoon of baking powder to the dough.
The almond flours vary from brand to brand. Use the quality and fresh one for your baking. One of the best brands is Blue Diamond almond flour, which is finely ground and tastes amazingly nutty.

If you are from UK, shop Dragon Superfoods almond flour from Abel&Cole Organic Store (they deliver a wide range of organic products right to your door).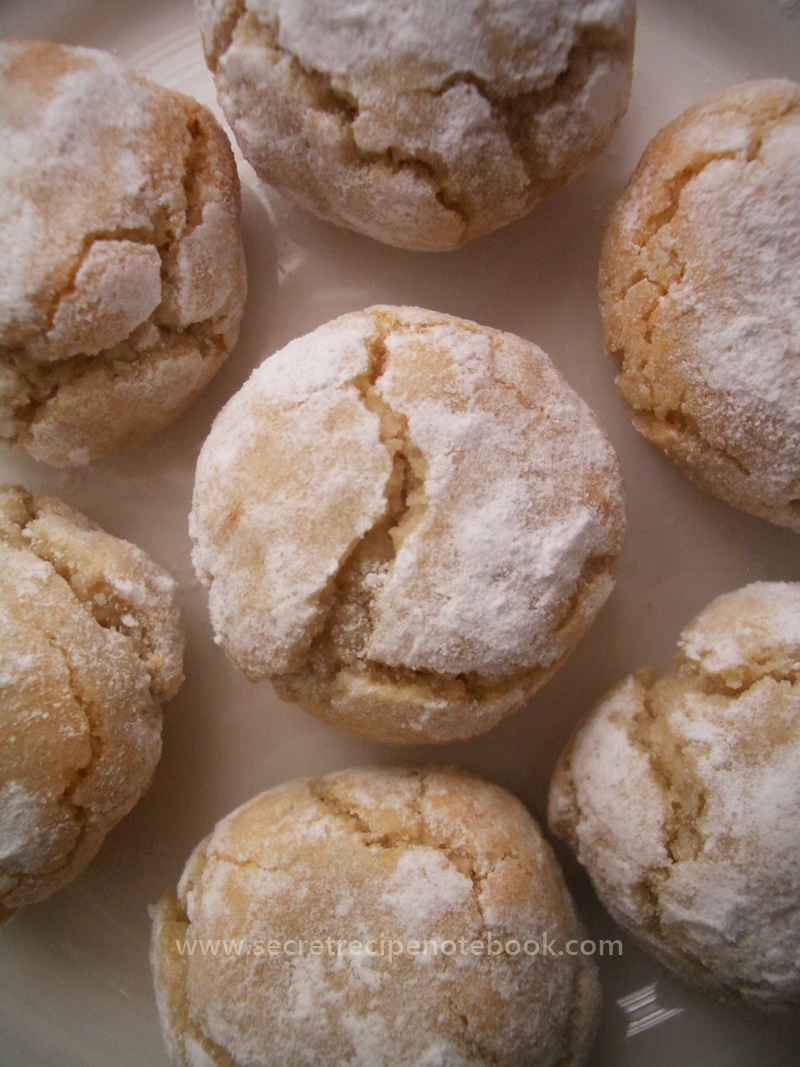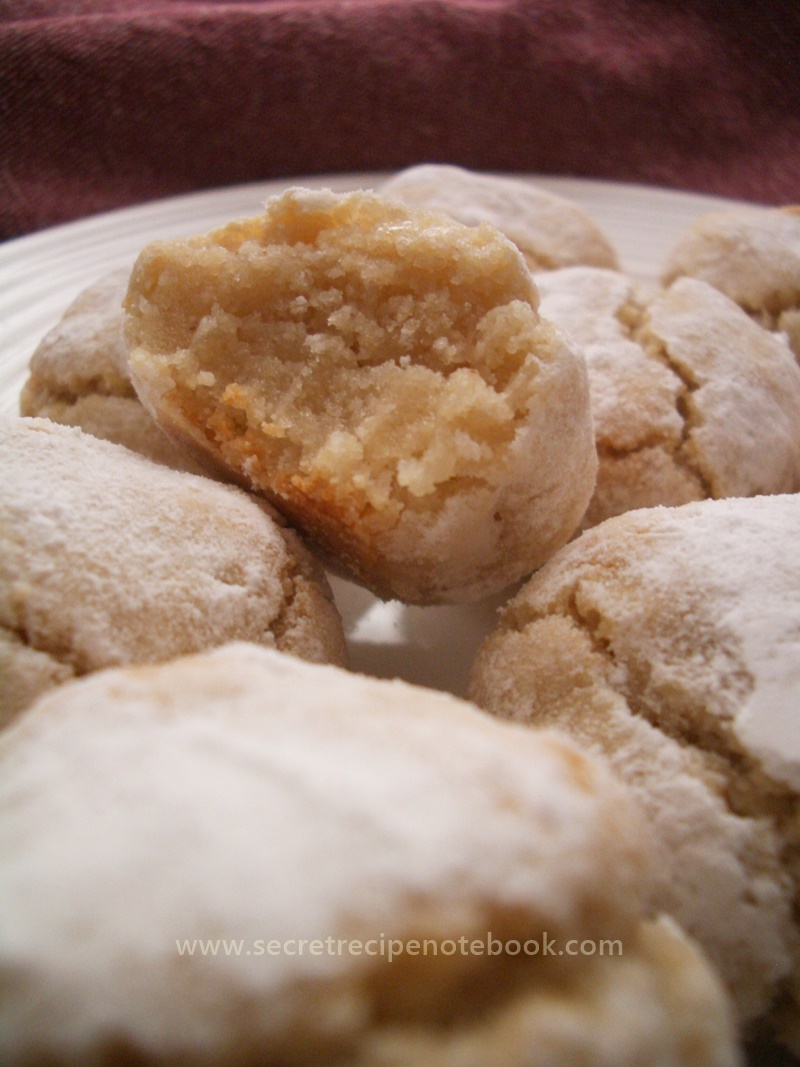 3 easy steps for making the dough
Begin with stirring almond flour and granulated sugar in a bowl.


Next, whip the egg whites (be sure that they are fresh and at room temperature, this way they will whip up easy). For this you will need glass, metal or ceramic bowl (skip the plastic one). Plus, make sure your whisk or beaters are impeccably clean and absolutely dry. Start whipping egg whites on low speed and once they become foamy increase to high speed and whip until soft peaks form.


Now, add almond flour/sugar mixture (in two additions) to the egg whites (don't forget to add almond extract) and stir with spatula until mixed. In the end knead with your hands until you get soft sticky dough.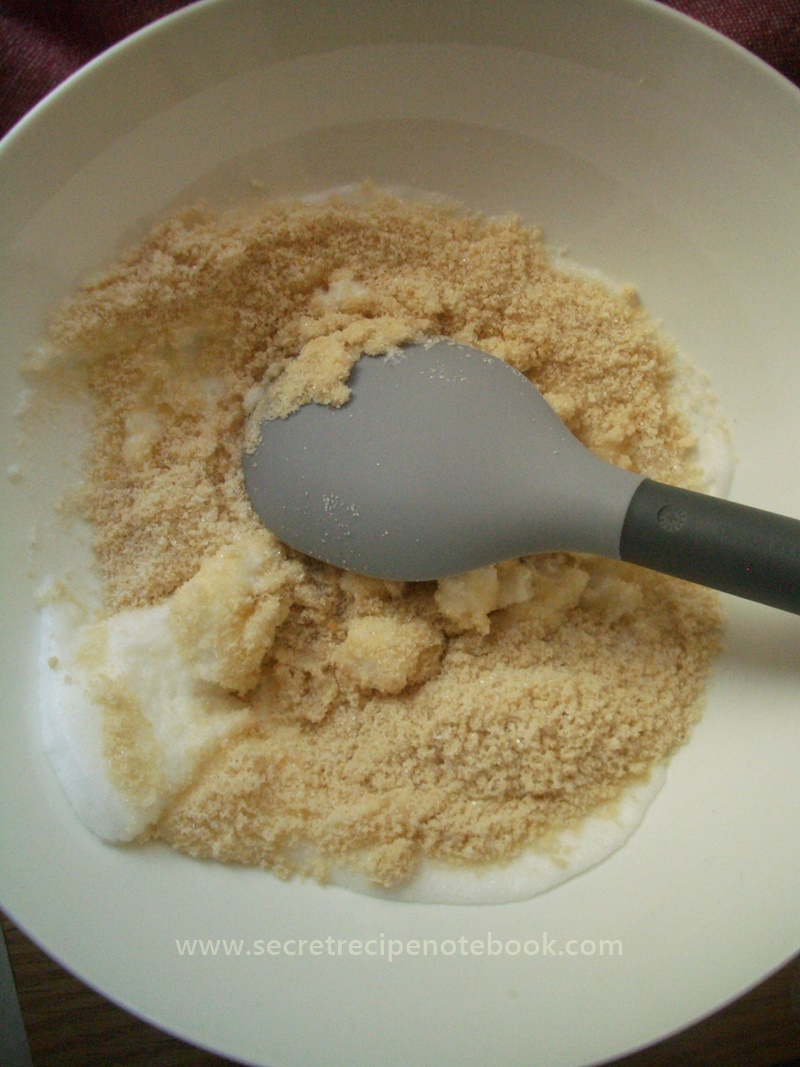 Shaping amaretti cookies is easy
Once you have the dough ready, shaping cookies is so easy. Scoop or pinch dough into portions (1.5 tablespoon of dough) then roll between palms. Next, roll each ball into icing sugar until evenly coated.


Baking amaretti
For baking prepare one baking sheet, preferably light coloured one. Then line with baking paper so the cookies don't stick to the sheet. Bake on 160°C/320°F until the tops are cracked and bottoms are lightly brown.

Cookies should still be soft to the touch. Leave them on the baking sheet for a few minutes then transfer to a serving plate.


Storing soft amaretti cookies
Soft amaretti cookies need to be completely cool before they are stored. Store cookies in an airtight container. They'll stay wonderfully soft at room temperature for 3-4 days, or in the fridge for slightly longer.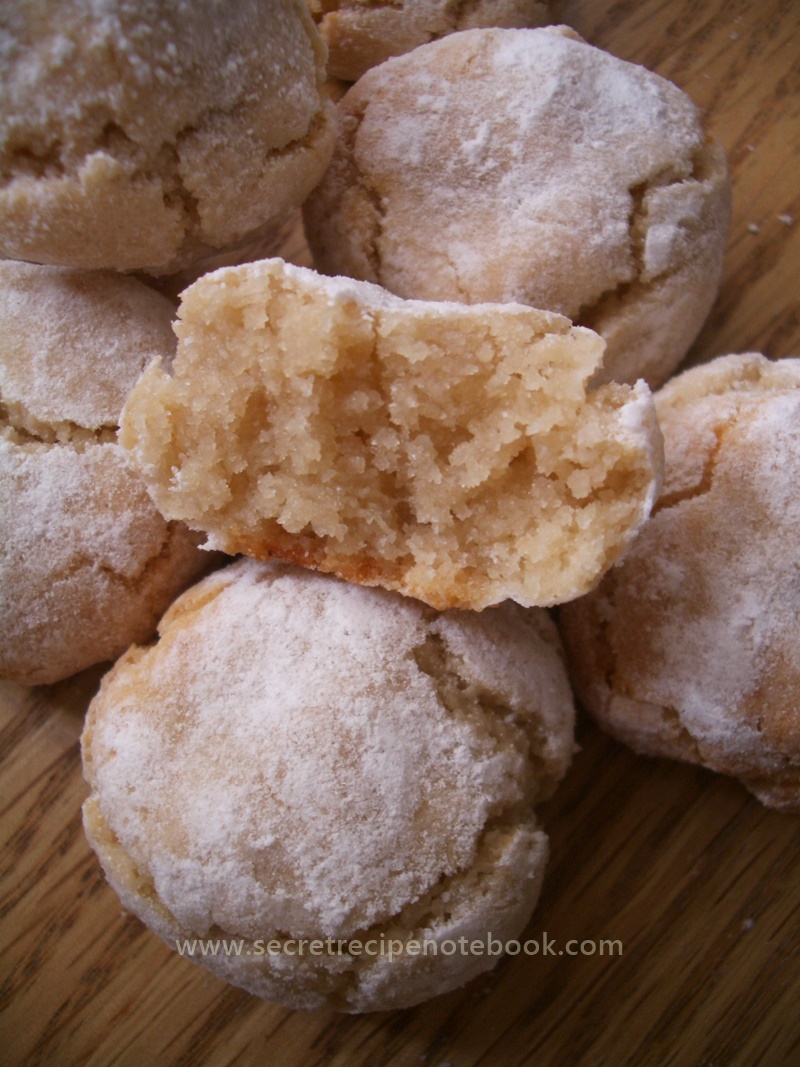 A few of our favourite cookie recipes:
Soft Amaretti Cookies
MAKES: 20 amaretti cookies
COOKS IN: 40 minutes
LEVEL: Easy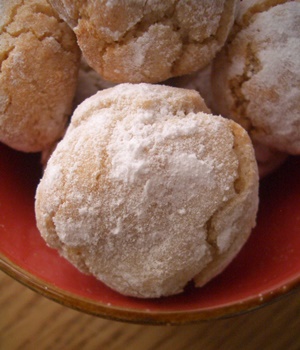 Handy equipment:
INGREDIENTS
200g almond flour (2 1/8 cups)

175g granulated sugar 

(3/4 cup + 2 tbsps)
1 pinch of

fine salt

2 large 

egg whites

, at room temperature
1/2 teaspoon

almond extract

60g icing sugar (1/2 cup), for coating
METHOD
Preheat oven to 160°C/320°F. Prepare the baking sheet (preferably light coloured) by lining with baking paper.


Combine together the almond flour and granulated sugar in a bowl.


In a large glass or metal bowl, beat the egg whites with a pinch of salt. Start with low speed and once egg whites are foamy, increase the mixer speed to high and beat until they hold soft peaks.


Add half of the almond flour/sugar mixture into whipped egg whites and stir with spatula. Add the remaining mixture together with almond extract and stir again. Continue to knead with your hands until a soft, sticky dough is formed.


Using a teaspoon grab the mixture (size of large walnuts, 1.5 tbsp), then roll into balls. Roll each one into icing sugar to coat evenly. Arrange cookies on baking sheet leaving some space between.


Bake for 12-14 minutes until tops are cracked and bottoms are just barely golden. Remove from the oven and let cool on the sheet for a few minutes. Dust with some more icing sugar then transfer to cooling rack to cool completely.


CATEGORIES: Cookies, Italian Inspired, Gluten-Free,
Almond Flour
We are a participant in the Amazon Services LLC Associates Program, an affiliate advertising program designed to provide a means for us to earn fees by linking to Amazon.com and affiliated sites.