Cookies | Italian Inspired Recipes | Gluten-Free Cookies
Soft Amaretti Cookies
Soft amaretti cookies are so simple to make and so addictive. They are chewy with delicate almond taste. Be sure to try these popular Italian cookies!
This webpage contains affiliate links. Please view our disclosure policy for more details.

If you like delicate almond flavour then these soft amaretti cookies known in Italy as "amaretti morbidi" will be one of your favourite sweet treats.

With a chewy crust, crunchy browned bottoms and a soft center these cookie are just amazing. Not to mention they are so easy to prepare. They stay soft for days making them ideal cookie for holidays or cookie gifts you will give your family and friends.

Don't skip our chocolate and hazelnut amaretti too, for an extra delicious twist on classic soft amaretti.


Why you'll love soft amaretti cookies
Soft amaretti cookies are so delicious and tempting you won't stop at just one. These cookies are naturally gluten-free as they are made with egg whites, sugar and almond flour and a splash of almond extract. You can skip the almond extract if you use high quality almond flour as it gives true almond flavour.

Soft amaretti cookies are very simple to make with only a few ingredients - almond flour, sugar and egg whites. Be sure to use fresh quality almond flour, which will result in soft, moist and delicious amaretti. The almond flour can be found at your local health food store but also can be purchased online.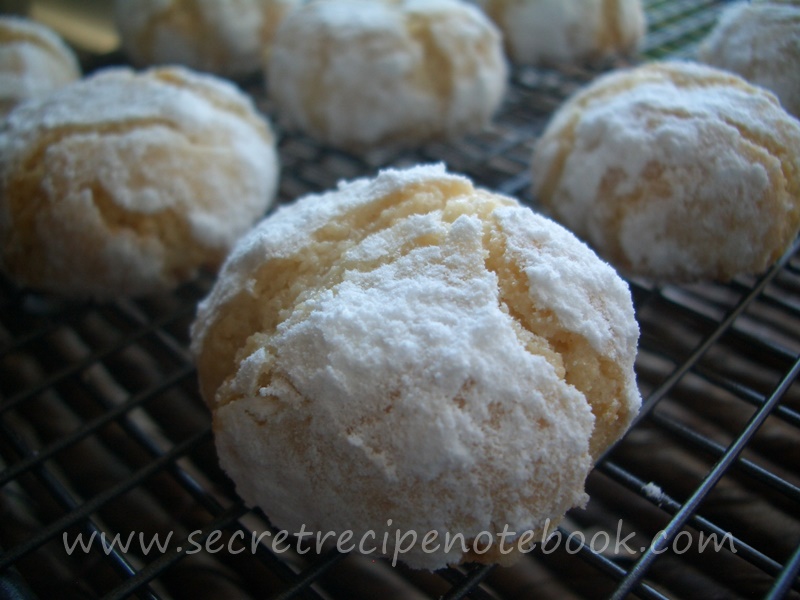 How to make soft amaretti cookies
Making the dough
For amaretti, in one bowl combine almond flour and sugar. In another bowl beat egg whites (at room temperature) with almond extract and salt. Add almond/sugar mixture into egg whites and stir gently with silicon spatula until you get a smooth dough.


Best Selling Kitchen Tools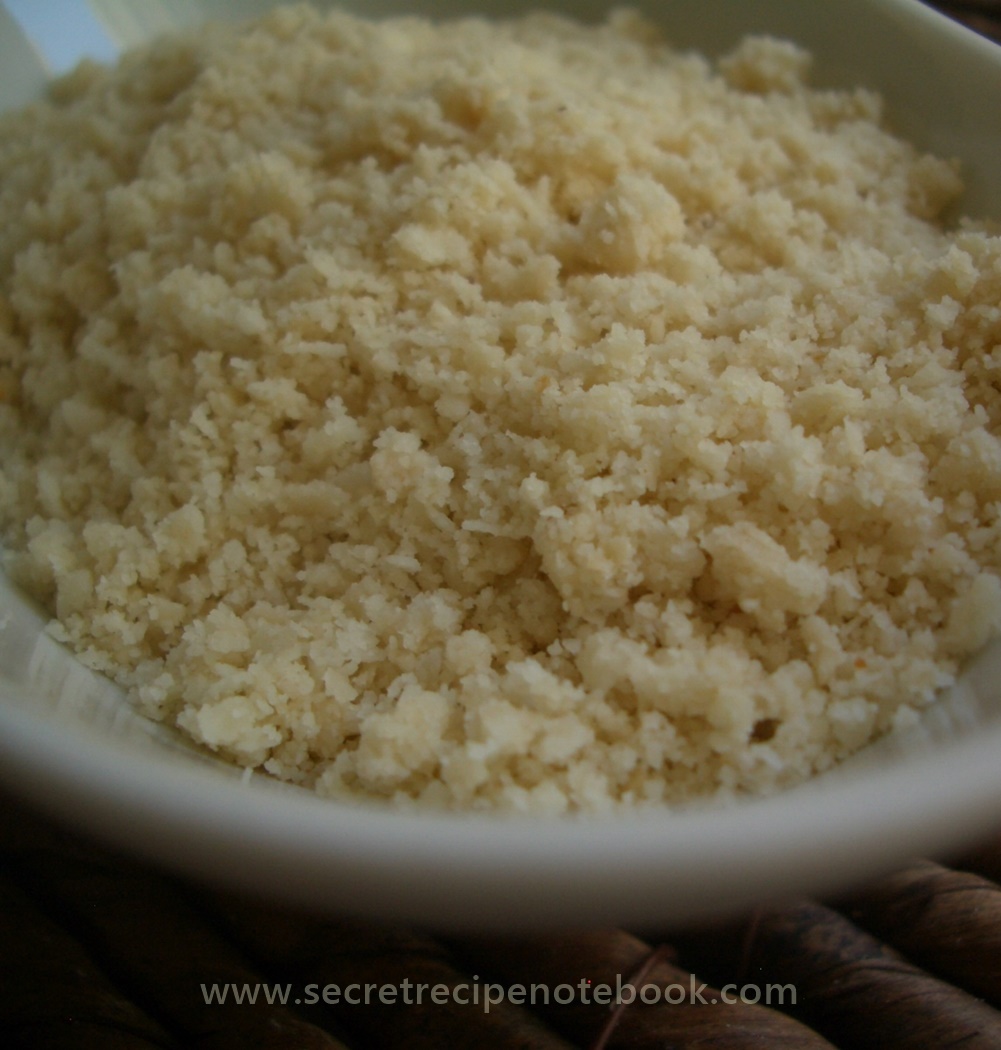 Baking cookies
Using a small cookie scoop, to portion a dough into a ball, roll each ball into icing sugar and place on the baking sheet covered with baking paper. Bake in the preheated oven until the tops are cracked - cookies should still be soft to the touch. Leave them on a baking tray for a few minutes then transfer to a serving plate.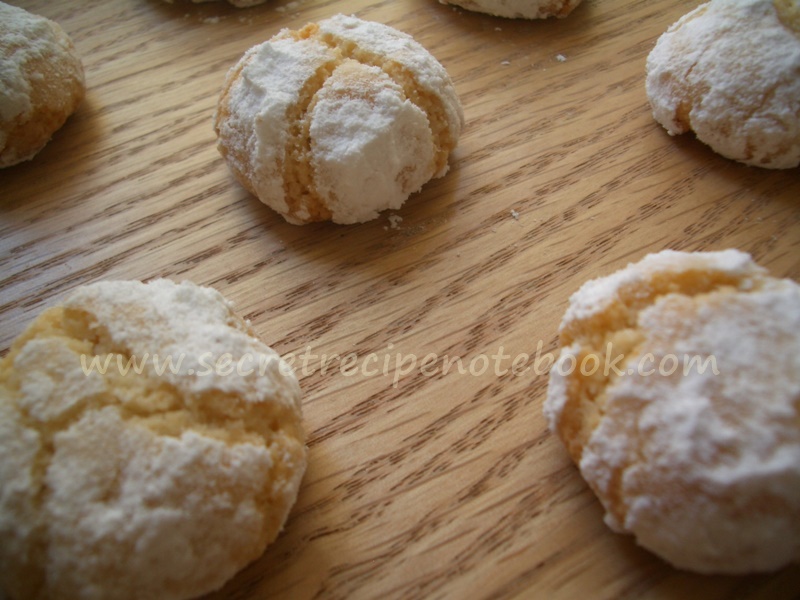 Storing soft amaretti cookies
Soft amaretti cookies need to be completely cool before they are stored. They can be stored in airtight container or a cookie glass jar at room temperature. Cookies should last for at least 1 week.


Looking for more cookies? Take a look at these: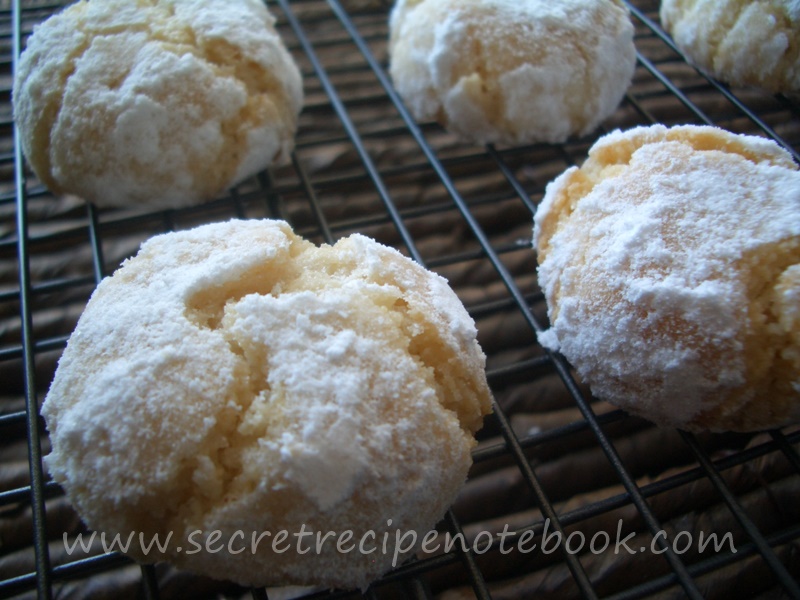 Soft Amaretti Cookies

MAKES: 24 amaretti cookies
COOKS IN: 40 minutes
LEVEL: Easy
INGREDIENTS
200g 

almond flour

 (2 1/8 cups)

180g caster (fine) sugar 

(3/4 cup + 1 tbsp)
1 pinch of

fine salt

2

egg whites

,

at room temperature

1/2 teaspoon

almond extract

60g icing sugar (1/2 cup), 

for coating
METHOD
Preheat the oven to 160°C (320°F) and line the

baking sheet

with baking paper.



In a large bowl, combine together

almond flour

and sugar.





In a mixing bowl beat egg whites with salt until t

hey hold soft peaks. Add almond extract to the egg whites and stir with spatula to combine.


Add beaten egg whites to dry ingredients and stir until you get a soft and sticky dough.


Use a teaspoon

or a

small cookie scoop

to portion dough (size of a small walnut) and round it into a ball. Drop the ball into a icing sugar and evenly coat it. Place the balls on the baking sheet lined with baking paper and lightly press each cookie with your hands.




Bake in the oven for 10-12 minutes or until the tops are cracked and bottoms are just barely golden, but are still slightly soft when pressed. Remove the cookies from the oven and allow them to cool for 5 minutes then transfer to a

wire cooling rack

to cool completely.