Simple Gluten-Free
Christmas Cookies

These simple cookies are made with a mix of gluten-free flours (almond, chestnut and millet) and spiced with a mix of ground ginger and cloves.

Their crispy texture and decorative look make them so adorable. Plus, these are easy to make and you will enjoy while making them.

For more festive cookie ideas, try our Christmas tree cookies packed with pistachios.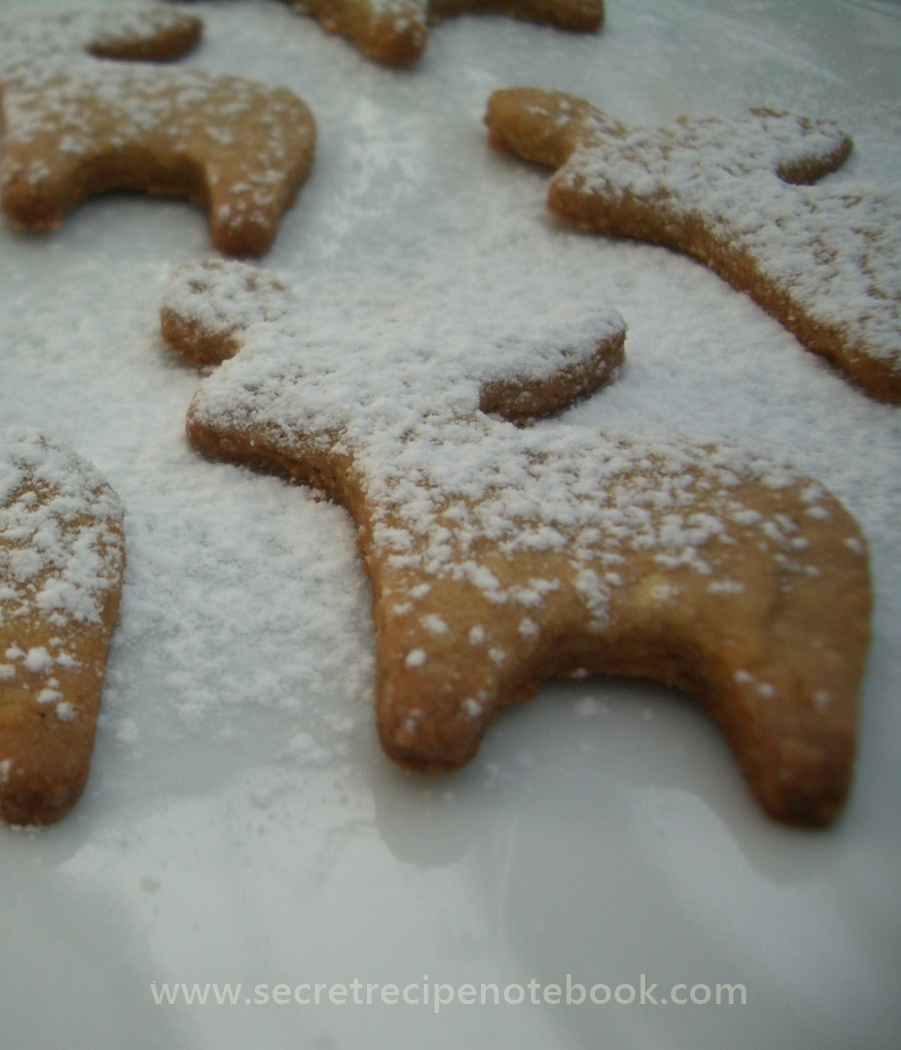 This webpage contains affiliate links. Please read our disclosure policy.

Flours that we need for these cookies
These buttery cookies are made with a mix of 3 gluten-free flours, each giving addition to the dough. 
CHESTNUT FLOUR: Adds nutty flavour and sweetness to the cookies.


ALMOND FLOUR: Give tenderness to the cookie as it's very light (one of the best brands is Blue Diamond almond flour, which is finely ground and tastes amazingly nutty). If from UK, shop Dragon Superfoods almond flour from Abel&Cole Organic Store (they deliver a wide range of organic products right to your door).


MILLET FLOUR: Has mild flavour which complement great with the chestnut flour which is robust. Lends delicate cake-like crumb to the baked goods.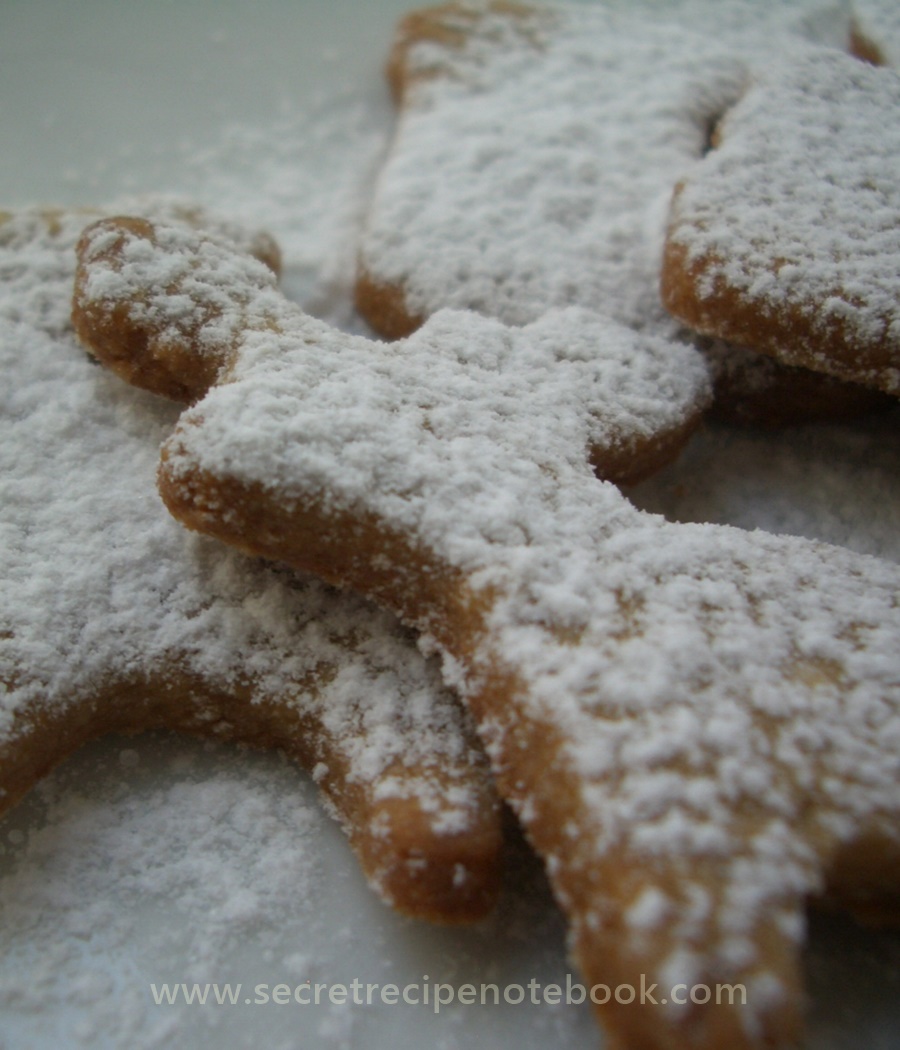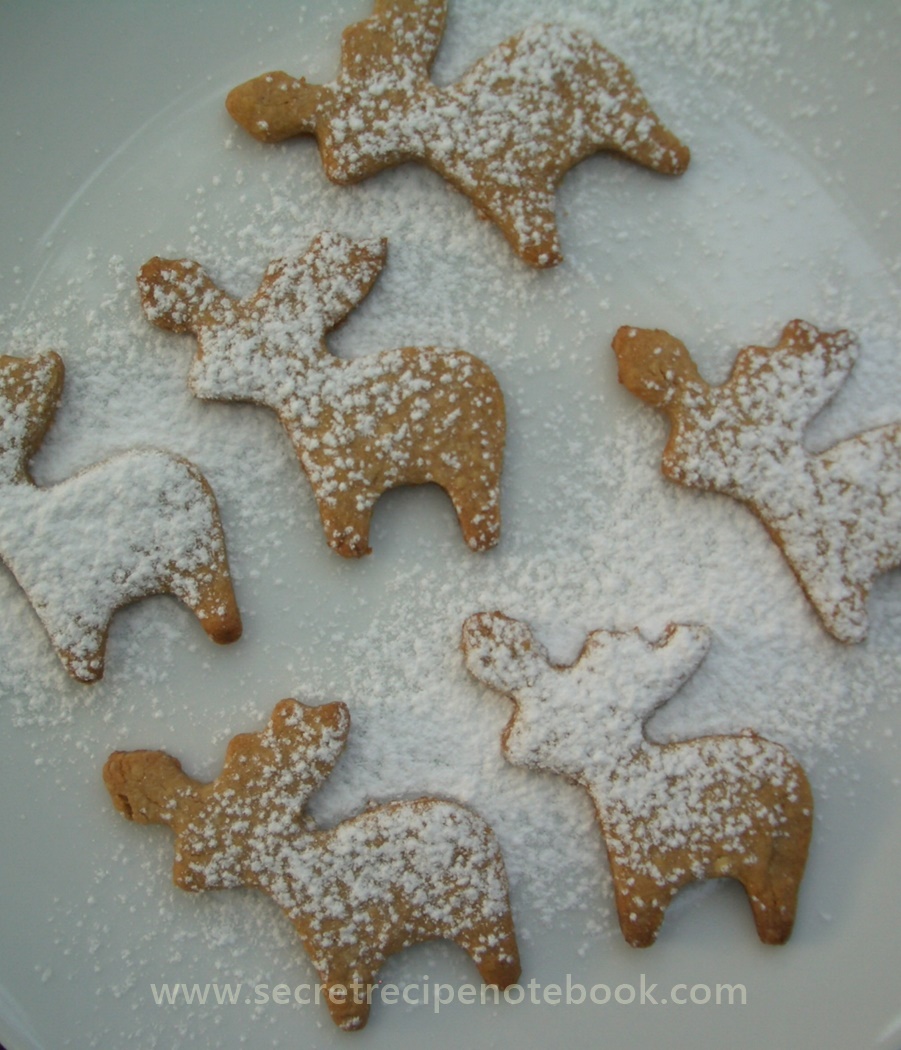 More cookie recipes
you'll love:
How to make simple gluten-free Christmas cookies
These gluten-free cookies could not be any easier. The dough is so easy to make once you have all ingredients measured and ready.

MAKING THE DOUGH: Creamed butter and sugar is the base of these cookies. We opt for using light muscovado sugar which gives caramel like flavour to the cookies. Once butter and sugar are creamed together, add egg, grated orange zest and a dash of vanilla extract.

Combine flours in a bowl with ground cloves and a pinch of salt, then stir this into egg/butter mixture and form a compact dough. Keep the dough in the fridge for about 1-2 hours.


BAKING THE COOKIES: Take the dough and roll out thinly on floured work surface or between two pieces of cling film and cut festive shapes. Arrange cookies on the cookie sheet and bake in the oven for only 6 - 8 minutes as they are pretty thin.

Leave them to cool on the sheet while second batch of cookies are baking. These cookies will cool fast, so you can transfer them directly to metal container until serving. From this dough we got 80 small cookies.

These cookies stay fresh at room temperature or in the fridge for up to 1 week. They will look great in this cute glass jar placed on your kitchen counter.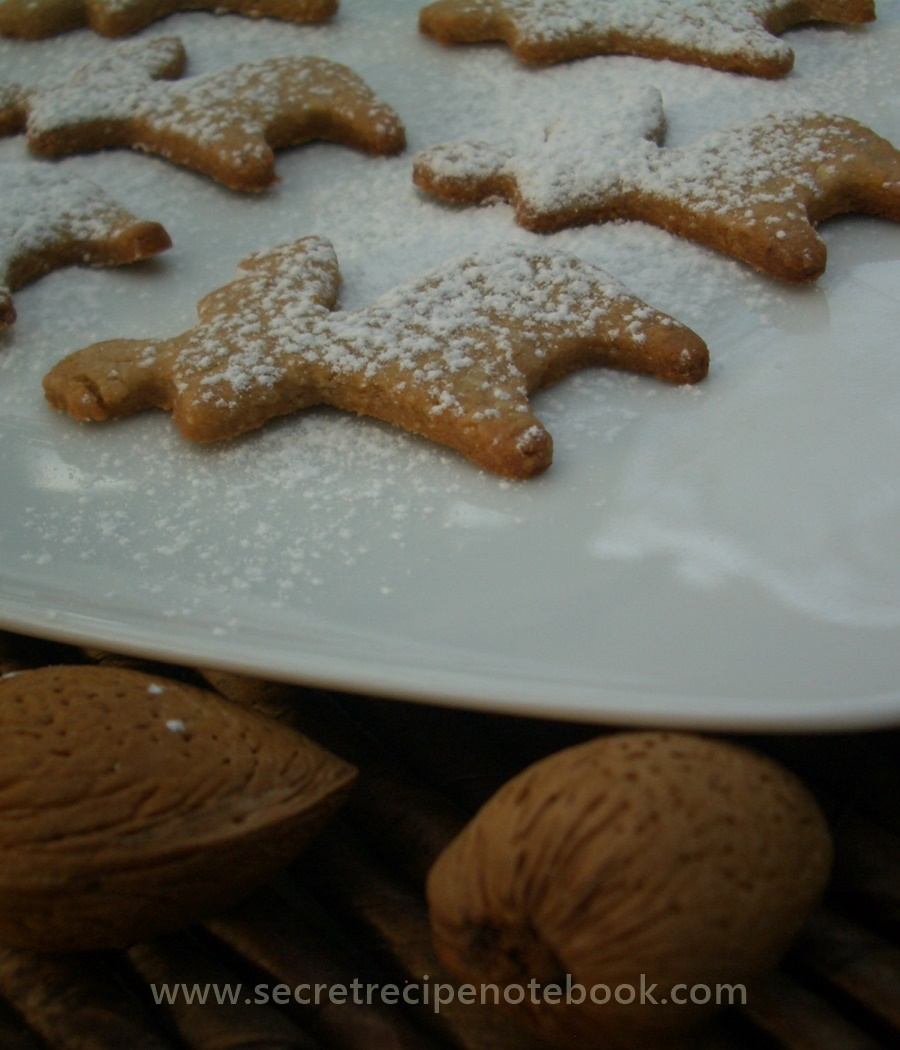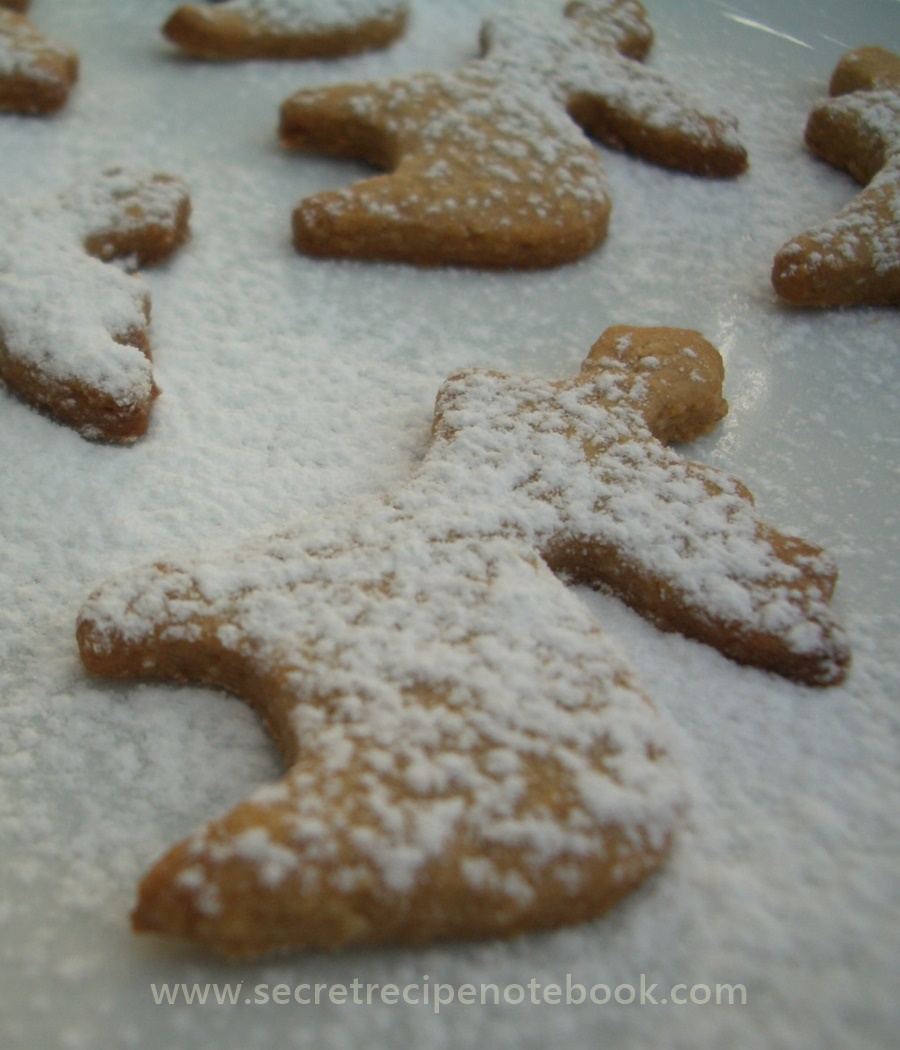 A few of our favourite festive cookie recipes:
UP TO 40% OFF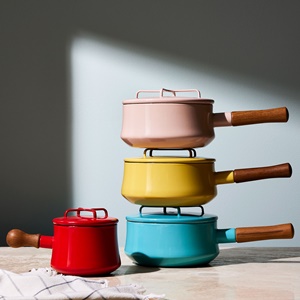 Simple Gluten-Free Christmas Cookies

MAKES: 80 small cookies
COOKS IN: 30 minutes plus cooling time
LEVEL: Easy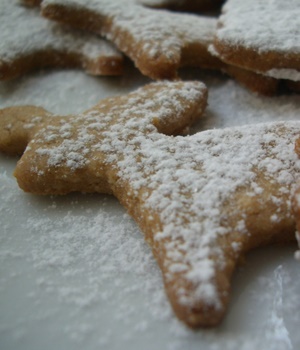 HANDY KITCHEN PRODUCTS:
INGREDIENTS
METHOD
Sift the chestnut flour and combine it with millet and almond flours in a medium bowl. Add ground clove and a pinch of salt.


In a large bowl, using a hand or stand mixer, beat softened butter, sugar and salt on a medium speed until smooth and creamy.


Add an egg, vanilla extract and grated orange zest and continue to beat on a high speed for a few minutes until smooth. Scrape down the sides and bottom of the bowl as needed, and continue to beat until fully combined.


Stir gradually the flours into the butter mixture and using a silicon spatula combined everything. The dough will be slightly sticky. Form disc from the dough and cool in the fridge for 1-2 hours. To speed up the process you can keep dough in the freezer for 1 hour.


Preheat the oven to 160°C/320°F. Line 2 baking sheets with baking paper. If baking with one sheet, leave it to cool completely before placing another batch of cookies.


Take the dough, divide into half. Sprinkle some millet flour on the work surface or silicon mat and roll out the dough 2mm thick. Cut out shapes using Christmas cookie cutters. 


Transfer shapes on the baking sheet and bake in the preheated oven for about 6-8 minutes. Leave the cookies on the sheet to cool then transfer directly to the metal box or serving plate. Before serving dust with some icing sugar!


CATEGORIES: Cookies, Gluten-Free, Christmas,
Chestnut Flour, Almond Flour

Looking for more recipes?

We are a participant in the Amazon Services LLC Associates Program, an affiliate advertising program designed to provide a means for us to earn fees by linking to Amazon.com and affiliated sites.