Almond Flour Lemon Cookies
These soft lemony cookies are super-quick to prepare and make a great gluten-free cookie option. Made with almond flour and packed with lemon flavours, these are so addictive.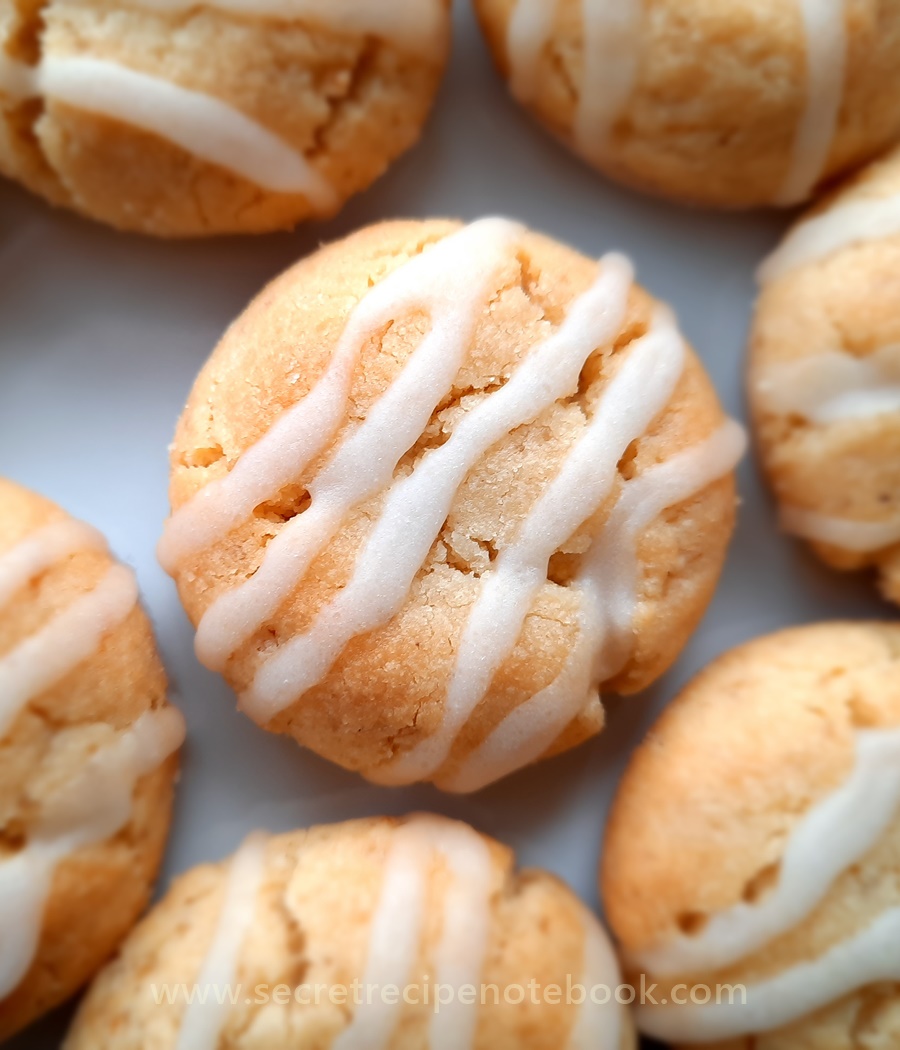 This webpage contains affiliate links. Please read our disclosure policy.

Why you'll love almond flour
The almond flour is a fine flour made from blanched almonds. It's great ingredients in gluten-free cookies and desserts and can be used alone (like in our almond flour biscotti recipe) or mixed with other gluten-free flours, such as coconut, chestnut, buckwheat or rice flours (like in our gluten-free hazelnut cookies and simple Christmas cookies).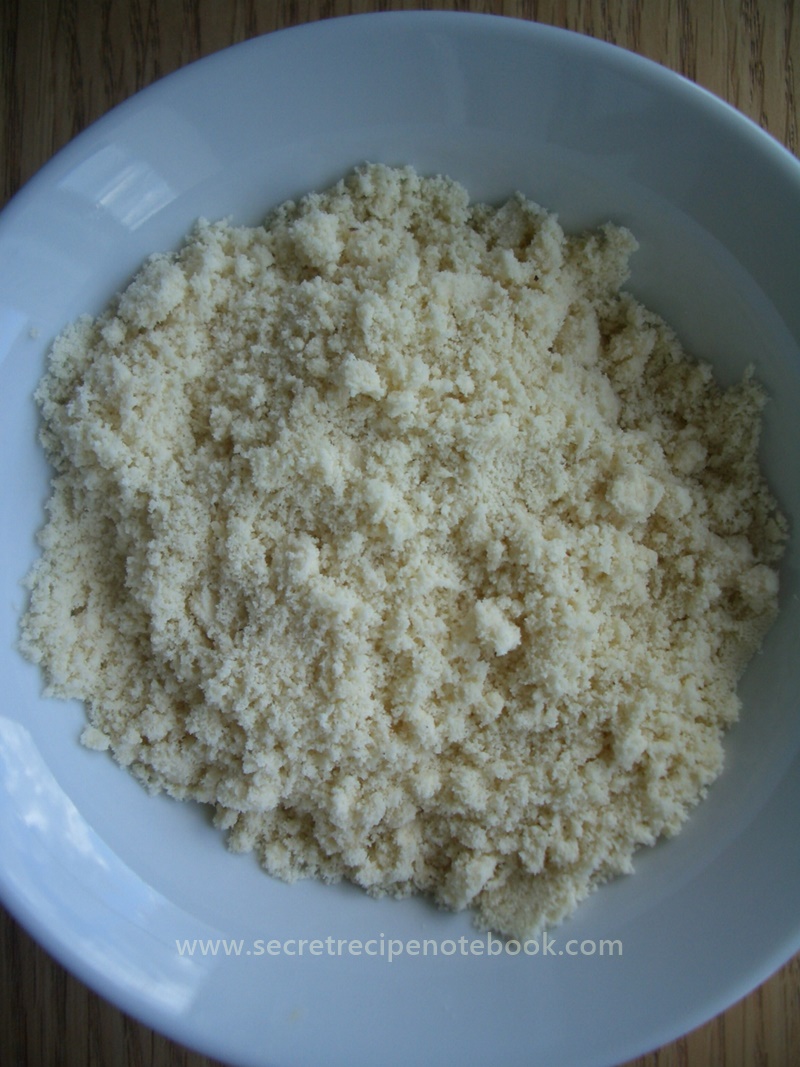 The texture and quality of almond flour vary from brand to brand. Be sure to use high-quality and fresh one for your baking. One of the best brands is Blue Diamond, which is finely ground and tastes amazingly nutty.

If from UK, shop Dragon Superfoods almond flour from Abel&Cole Organic Store (they deliver a wide range of quality food products right to your door).


More cookie recipes
you'll love:
How to make almond flour lemon cookies
You will be amazed how easy these gluten-free cookies can be made once you have all ingredients on hand. Just prepare a few mixing bowls, electric hand mixer and baking sheet and you are set to go.


Making the dough & baking cookies
First combine almond flour with baking soda and salt in one bowl. In another one, beat butter and sugar using a hand mixer for a few minutes, then add egg yolk, finely grated lemon zest and Amaretto.

Mix for another minute, then add almond flour into this and beat slowly until the soft dough forms. Shaping the cookies is easy. Just scoop the dough using a teaspoon, roll into balls and place on the baking sheet. Flatten slightly each ball using palms of your hands and bake for about 10 minutes. Leave cookies to cool on the sheet shortly then transfer to a cooling rack.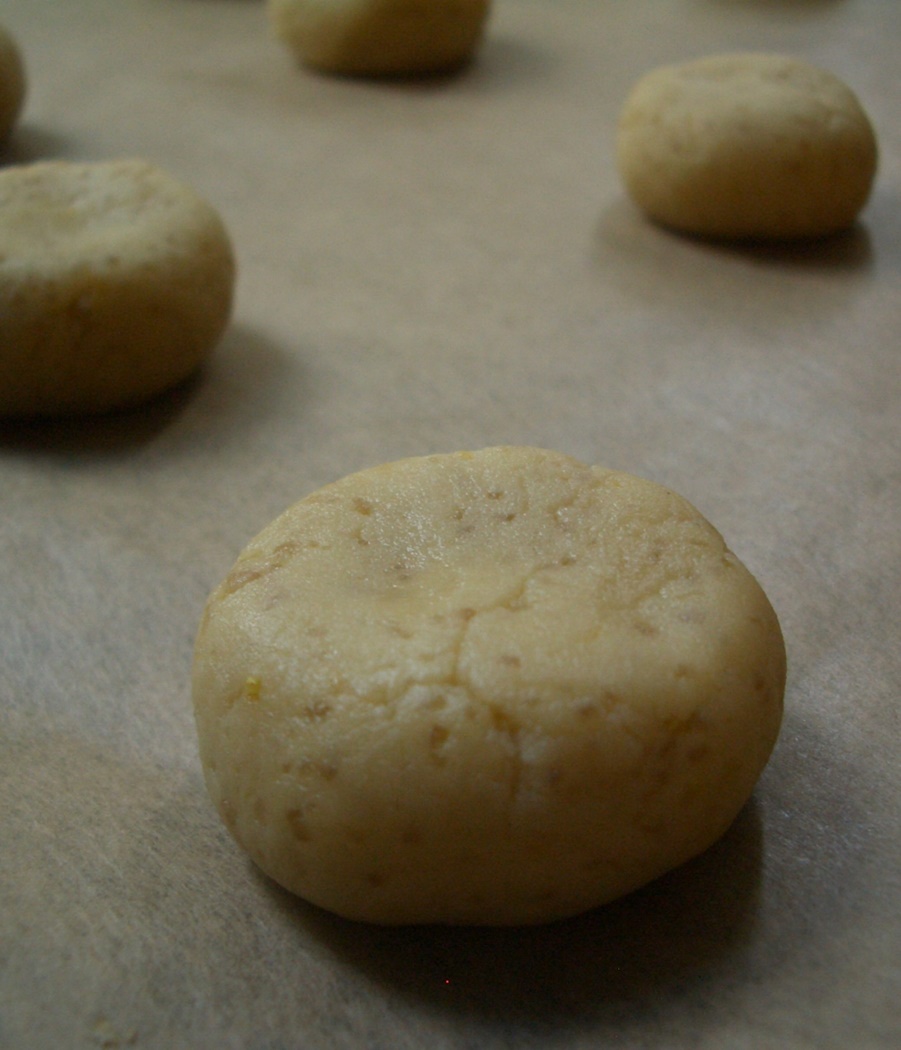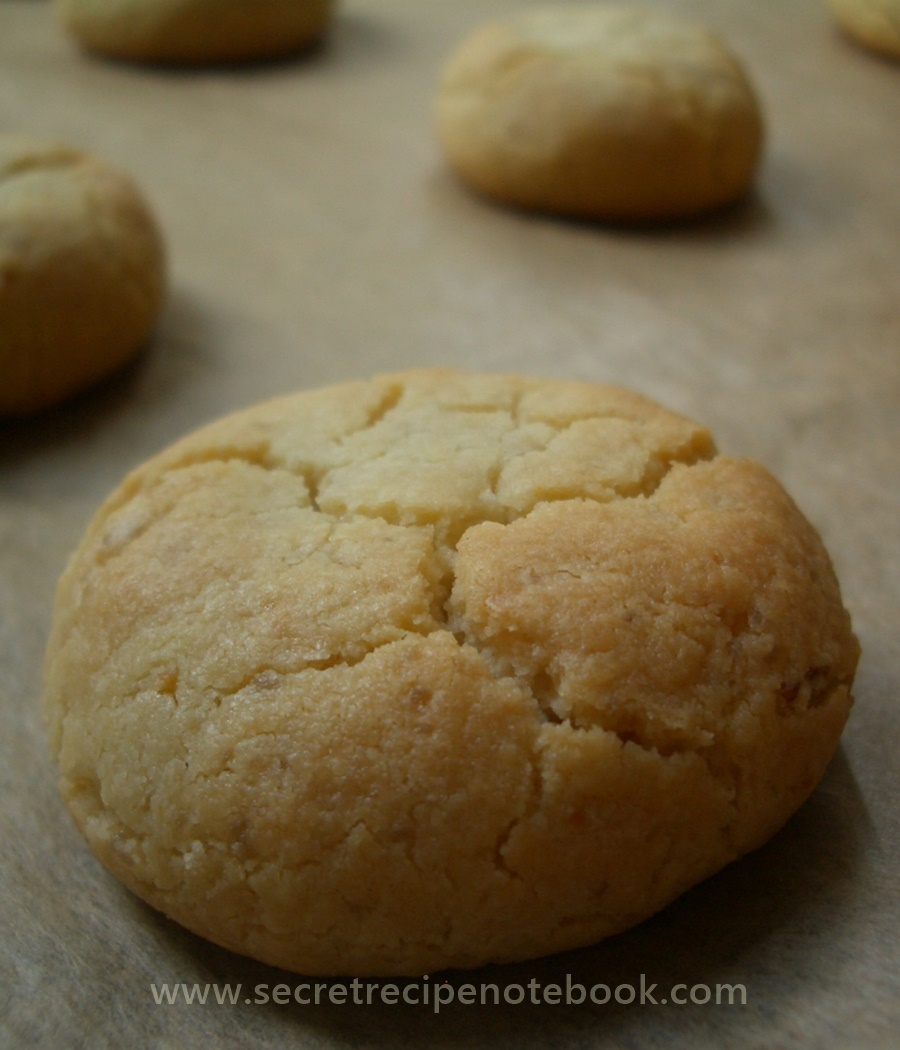 How to make lemon drizzle
Cookies are still not ready, we will drizzle them with lemon icing to make them more attractive and to give them extra zesty flavour. Making lemon glaze is so simple and quick.

You will need ICING SUGAR and LEMON JUICE - whisk them together until smooth. The tartness of the lemon juice tempers the sweetness of the sugar, resulting in a drizzle that's deliciously refreshing without being too acidic.

Once cookies are completely cool, place the lemon glaze in the plastic freezer bag, cut off the tiny corner and drizzle over the cookies. Allow the drizzle to dry - it will give a delicious texture that makes eating this lemon drizzle cookies an even greater joy.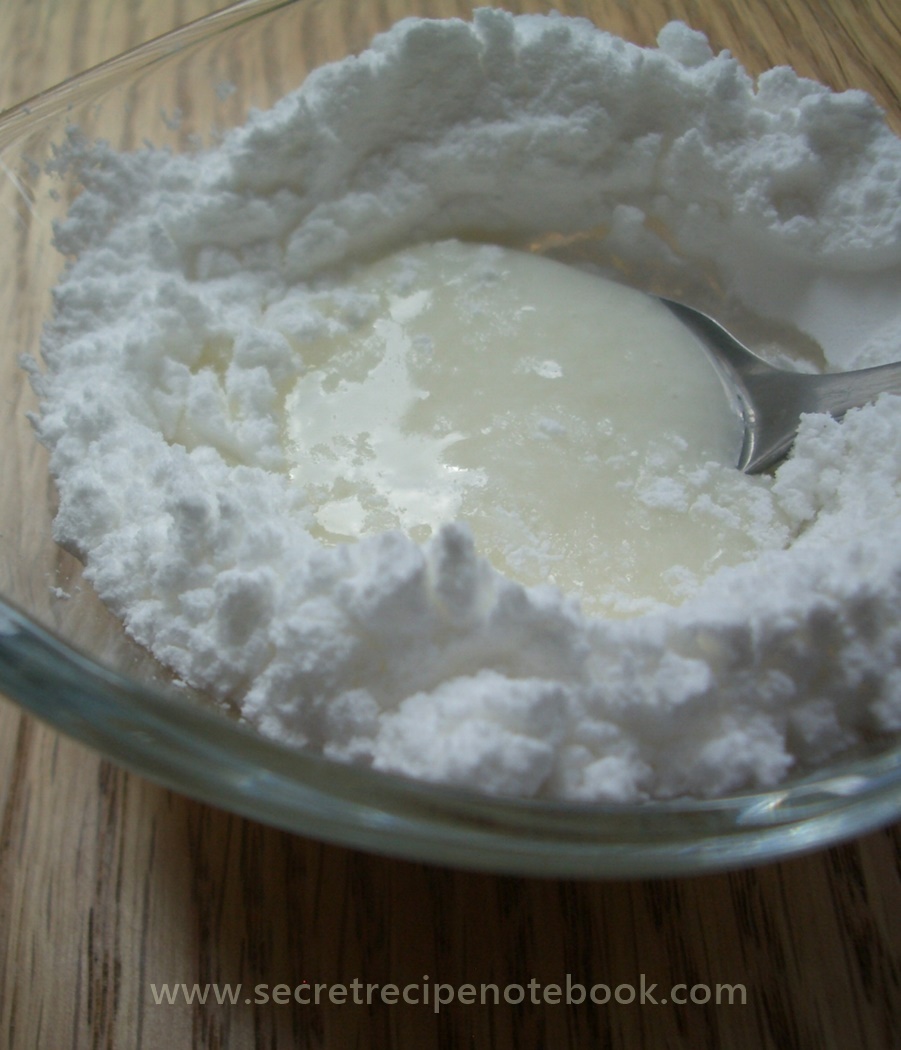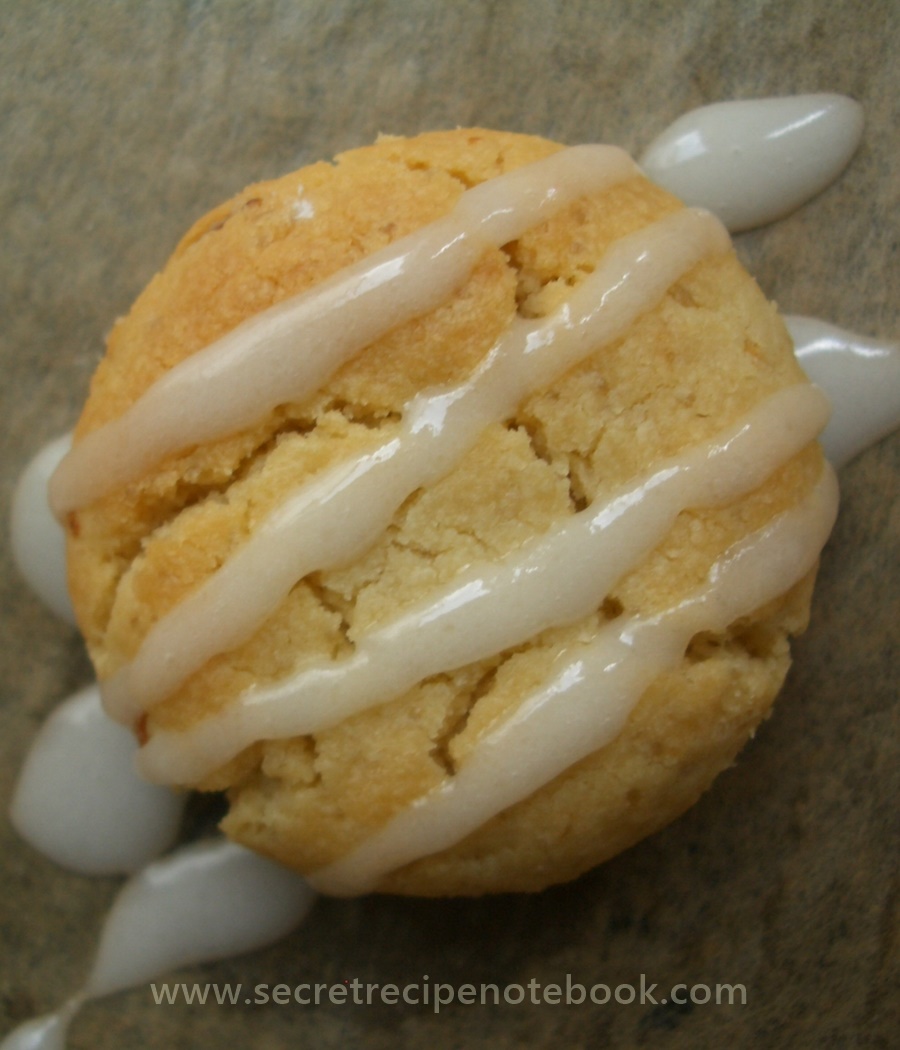 Storing almond flour lemon cookies
These almond flour lemon cookies keep well in an airtight container in a cool dry place for 3-4 days. If they soften due to humidity, you can bake them in the oven at low temperature for a few minutes.

Your cookies will love great in this glass cookie jar which keeps them fresh for days.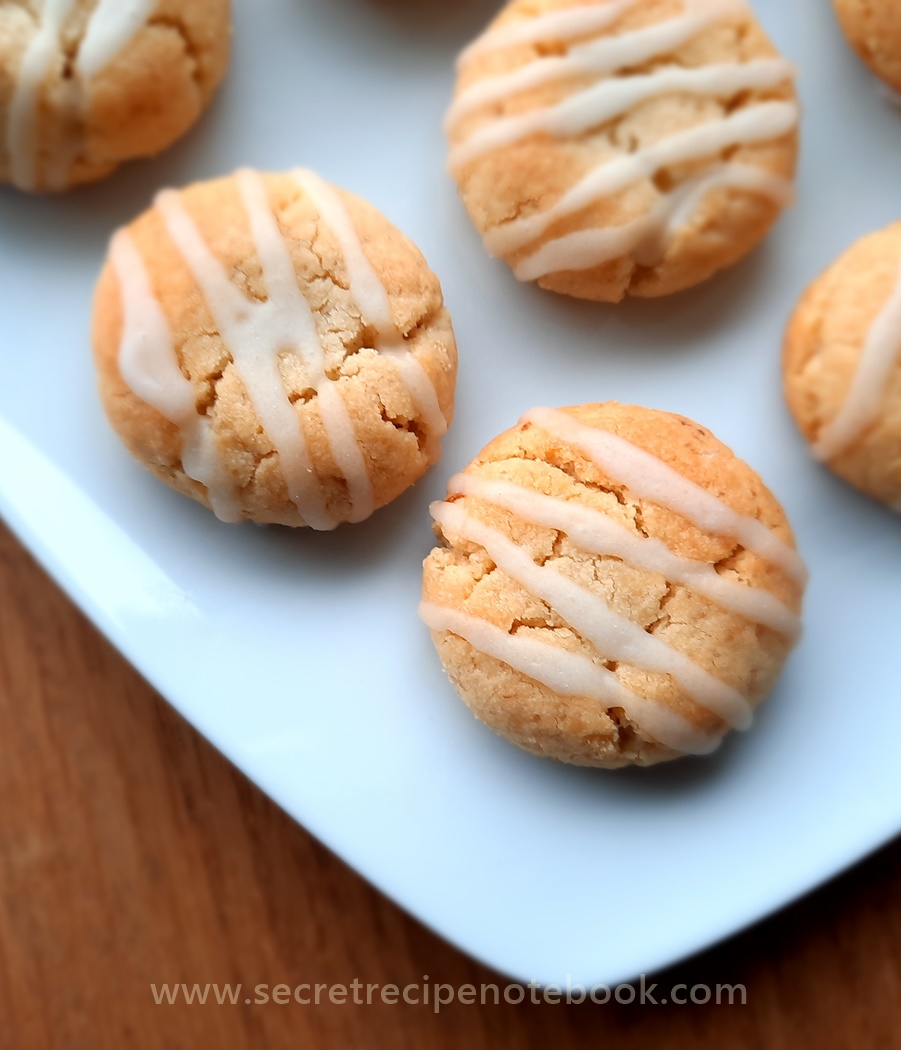 A few of our favourite cookie recipes:
UP TO 40% OFF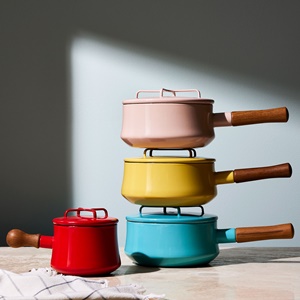 Almond Flour Lemon Cookies

MAKES: 22 cookies
COOKS IN: 30 minutes
LEVEL: Easy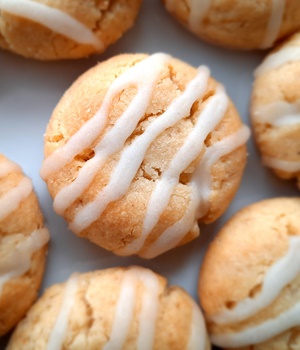 HANDY KITCHEN ESSENTIALS:
INGREDIENTS
For the cookies
200g almond flour (2 1/8 cups)
1/2 teaspoon

baking soda

1 pinch of

salt

100g 

butter 

(7 tbsp), at room temperature
50g demerara sugar (1/4 cup)
1 

egg yolk

,

at room tempe

rature
2 tablespoon of grated lemon zest
1 tablespoon

Amaretto liqueur
For the lemon drizzle
90g 

icing sugar 

(3/4 cup)
3-4 tablespoons

lemon juice
METHOD
Pr

eheat the oven to 165°C/329°F and line the cookie sheet with baking paper.


MAKING THE DOUGH: In a medium mixing bowl combine together almond flour, baking soda and salt.



In another bowl, beat together butter and sugar, on a medium speed until creamy and fluffy. Add egg yolk and Amaretto and beat for another 1-2 minutes. 

Add almond flour in two batches and beat on a low speed until you get a soft compact dough.


SHAPING THE COOKIES: Using a teaspoon scoop the dough and roll into balls. Place them on the baking sheet, 3-4cm apart and slightly flatten each one.


Bake in the oven for about 9-10 minutes or until they start to become lightly brown on the top and around edges. Leave cookies on the sheet to cool. They will still be very soft at this point, but this is fine.


MAKING THE LEMON DRIZZLE: In a small bowl stir icing sugar and lemon juice until you get a texture similar to paste but liquid. The easiest way to drizzle the cookies, is to place the mixture into plastic bag and cut the tiny end of the bag and drizzle over the cookies. Leave to set then serve.


CATEGORIES: Cookies, Gluten-free, Quick & Easy
Almond Flour, Lemon

Looking for more recipes?

We are a participant in the Amazon Services LLC Associates Program, an affiliate advertising program designed to provide a means for us to earn fees by linking to Amazon.com and affiliated sites.