Almond Flour Biscotti
Our gluten-free almond flour biscotti tick all boxes - they are crisp, nutty, elegant and easy to make. The flavour is upgraded with a dash of Amaretto liqueur and grated orange zest.

For those who love to bake with almond flour, we have recipes for gluten-free chocolate chip cookies and lemony gluten-free cookies.


This webpage contains affiliate links. Please read our disclosure policy.

What you'll need for these biscotti
The star of these biscotti is ALMOND FLOUR, gluten-free flour, made by finely grinding blanched almonds. This flour is a great addition to baked goods, making them nutty and giving light texture.

The almond flours vary from brand to brand. Be sure to use the quality and fresh one for your baking. One of the best brands is Blue Diamond Almond Flour, which is finely ground and tastes amazingly nutty.

If from UK, shop Dragon Superfoods Almond Flour from Abel&Cole Organic Store (they deliver a wide range of organic products right to your door).

Besides the almond flour, you will also need CORNSTARCH, BAKING POWDER, AN EGG, SUGAR, AMARETTO LIQUEUR and GRATED ORANGE ZEST.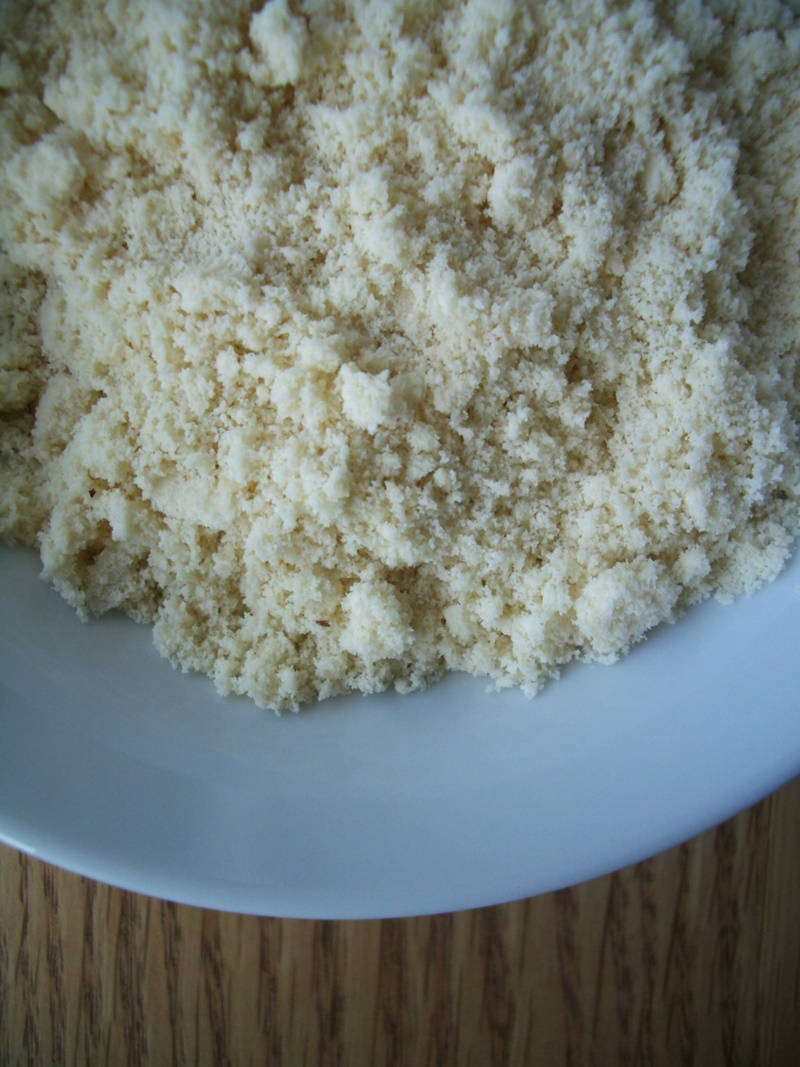 More cookie recipes
you'll want to try:
How to make almond flour biscotti
Once you have all ingredients ready, making the dough is fairly easy. Just set aside time for baking, as biscotti will be baked twice.
Follow the steps below:
STIRRING DRY INGREDIENTS: The recipe start with combining almond flour, cornstarch, baking powder and salt in a large bowl.


WHISKING WET INGREDIENTS: Whisk together egg, demerara sugar, melted butter and Amaretto. Don't forget to add some freshly grated orange zest to kick the flavour. Once mixed pour this into flour mixture and stir until you get a soft dough.


BAKING THE LOG: Shape the dough into a flat log and bake until lightly brown.


SLICING LOG & SECOND BAKE: Cool the log, then cut into slices using a serrated knife and arrange on the baking sheet. Bake biscotti until crunchy.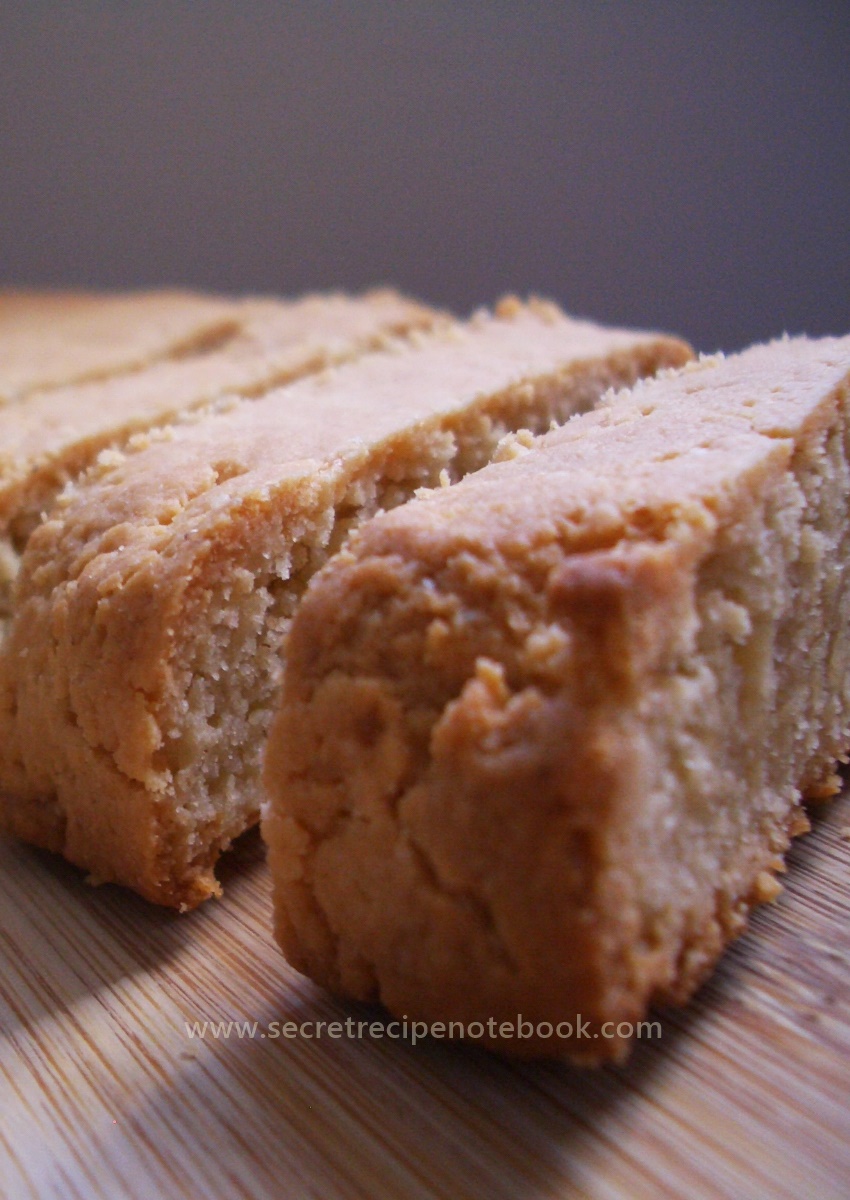 Biscotti are baked in two steps
First bake biscotti at 165°C/329°F for about 20 minutes as they are made from

almond flour

. Then cool the log until it's almost cool. If you start to cut hot log it will fall apart and your biscotti won't look great. Reduce the oven temperature to 120°C/248°F.



Once cool, cut the log using

serrated knife

into 20 even slices (1-1.5cm wide). Arrange them on the baking sheet, cut side up and bake for another 15 minutes, then turn using a

kitchen tongs

 as they will be hot. Bake them for another 10-12 minutes when they will become crunchy and dry.




Make these tasty biscotti even tastier
While these are perfect when made plain, sometimes you may want to do something different. Consider adding all kinds of different flavouring such as dark chocolate chunks, chopped dried fruits or nuts (almonds, hazelnuts or pistachios), a few tablespoons of some herb liqueur etc.

Dipping biscotti into melted dark chocolate will enrich the taste and make them super attractive.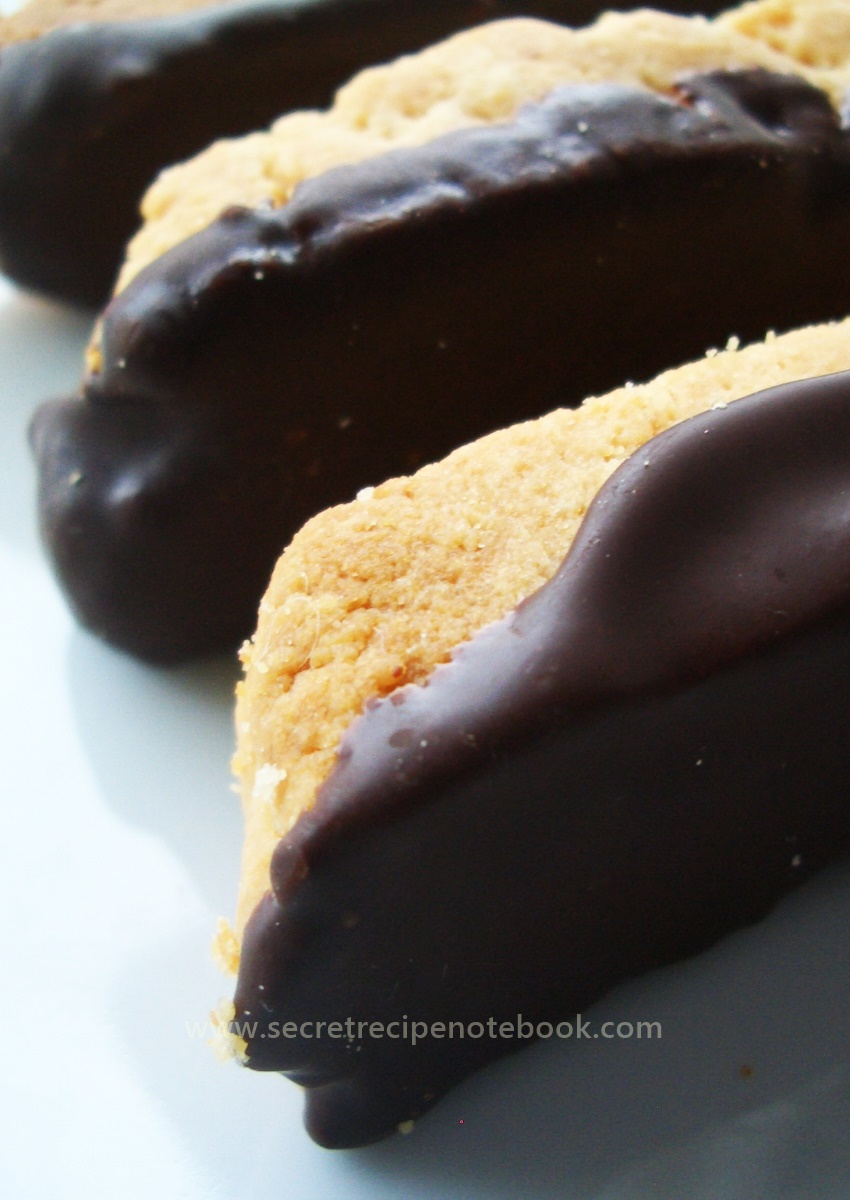 How to store almond flour biscotti
For keeping biscotti fresh, keep them sealed into airtight container. We love this lovely Polka Dot Biscuit Barrel as well as this Pastel Coloured Medium Cookie Tin for keeping our baked cookies fresh for weeks.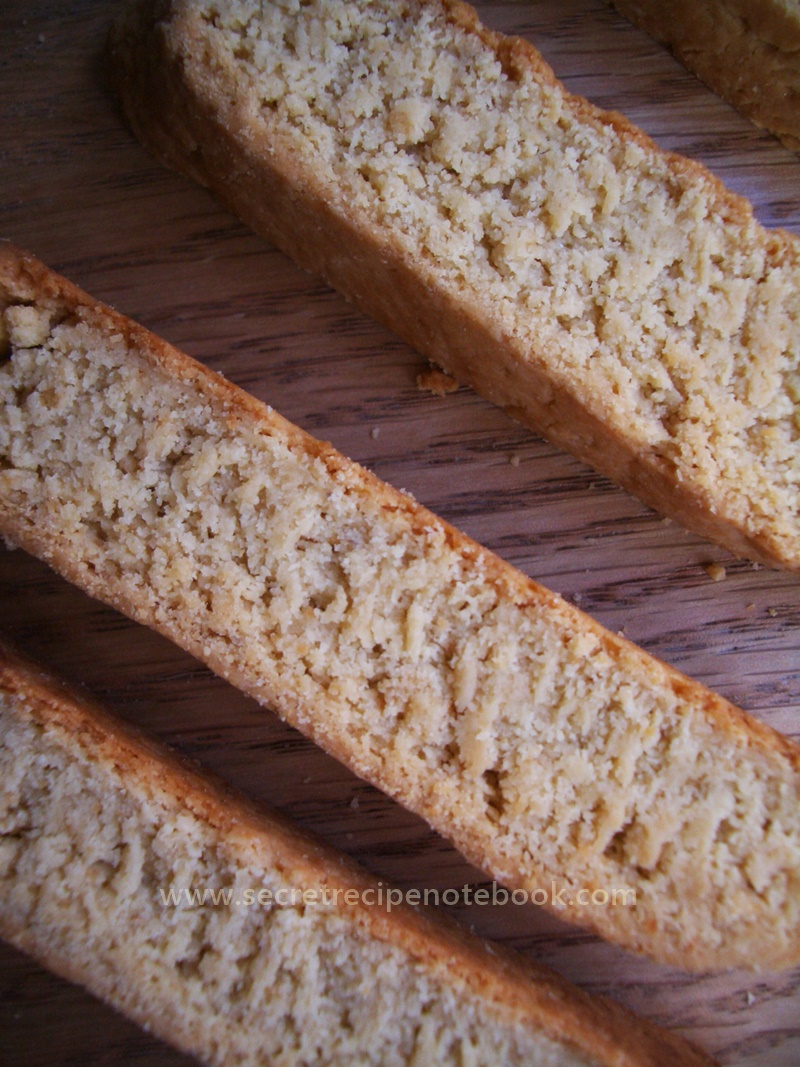 Try our popular cookie recipes:
UP TO 40% OFF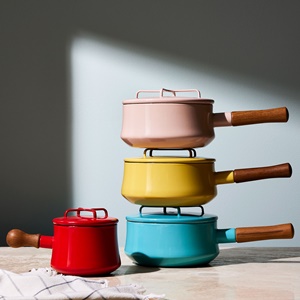 Almond Flour
Biscotti

MAKES: 20 biscotti
COOKS IN: 1 hour
LEVEL: Moderate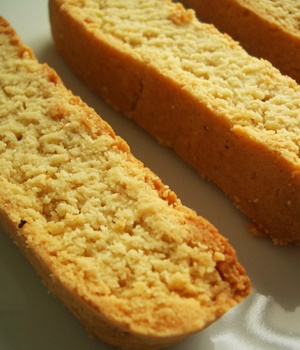 HANDY KITCHEN PRODUCTS:
INGREDIENTS
200g almond flour (2 1/8 cups)
1 tablespoon cornstarch
1 teaspoon

baking powder

1/4 teaspoon

salt

1

egg

, at room temperature
30g

dem

erara sugar (1/8 cup)
42g 

butter (3 tbsp)

, melted
2 tablespoons

Amaretto liqueur

1 tablespoon of grated

orange zest
METHOD
Preheat the oven to 165°C/329°F

.

 Line the baking sheet with baking paper.


MAKING THE DOUGH: In a large bowl, combine together almond flour, corn starch, baking powder and salt.



In a medium bowl, whisk lightly an egg, demerara sugar, melted butter, Amaretto and grated orange zest.




Make a well in the centre of the dry ingredients and pour wet ingredients. Start to stir with a fork then using your hand knead until all flour incorporates and you get a soft compact dough.


SHAPING/BAKING LOG: Shape the dough into a log (20cm in length and 5cm wide and just 1.5 cm high) directly on the baking sheet.


Bake in the oven for about 20-22 minutes or until light golden brown and the centre is set and firm to touch. Remove from the oven, turn oven off and cool completely (at least 30 minutes).


CUTTING/BAKING BISCOTTI: Using a serrated knife cut the log diagonally into slices and place them on baking sheet, cut side up.


Bake in the oven preheated to 120°C/248°F for 20 minutes, turn over using kitchen tongs and bake for another 10-12 minutes until biscotti are golden. Leave biscotti in the oven until completely cool. This will ensure biscotti to dry out and become crunchy.


CATEGORIES: Cookies, Gluten-Free, Italian Inspired
Almond Flour
Looking for more recipes?

We are a participant in the Amazon Services LLC Associates Program, an affiliate advertising program designed to provide a means for us to earn fees by linking to Amazon.com and affiliated sites.