This webpage contains affiliate links. Please view our disclosure policy for more details.

COOKIES | GLUTEN-FREE | ALMOND FLOUR | CHESTNUT FLOUR | HAZELNUTS
Gluten-Free Hazelnut Cookies
These cookies are for those looking for a simple and delicious gluten-free cookies. Made with a mix flours (almond, chestnut and millet), demerara sugar and tons of toasted hazelnuts, these cookies have a crumbly texture and amazing nutty taste. 

For more gluten-free cookies, check out our chocolate thumbprint cookies, almond flour lemon cookies and chestnut flour cookies, each simple and delicious.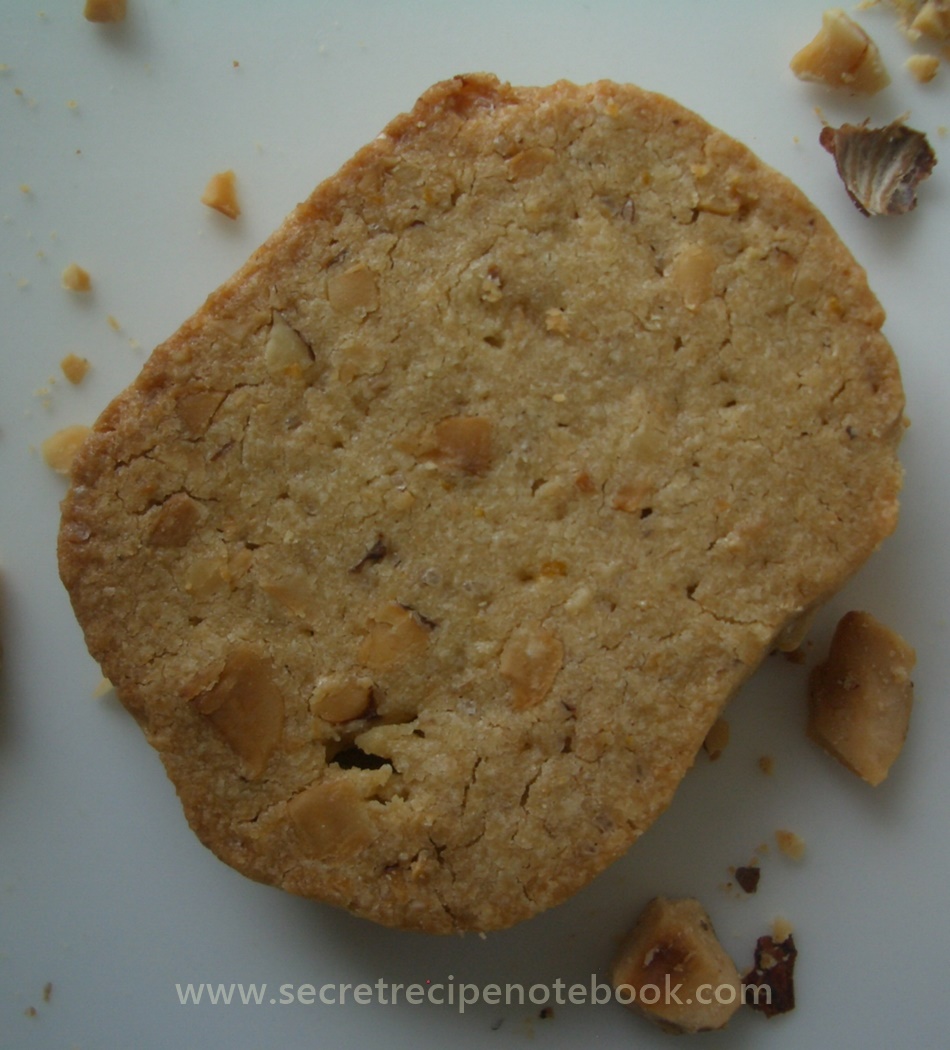 More tasty recipes you'll love:
How to make gluten-free hazelnut cookies
Toasting hazelnuts
Who doesn't love the smell and taste of toasted hazelnuts. The easiest way to do this is to toast them in the oven until they become fragrant and skin start to peel off. Once toasted roll them in a kitchen towel and shake until the skin comes off. Once cooled chop them on a cutting board or in a food processor.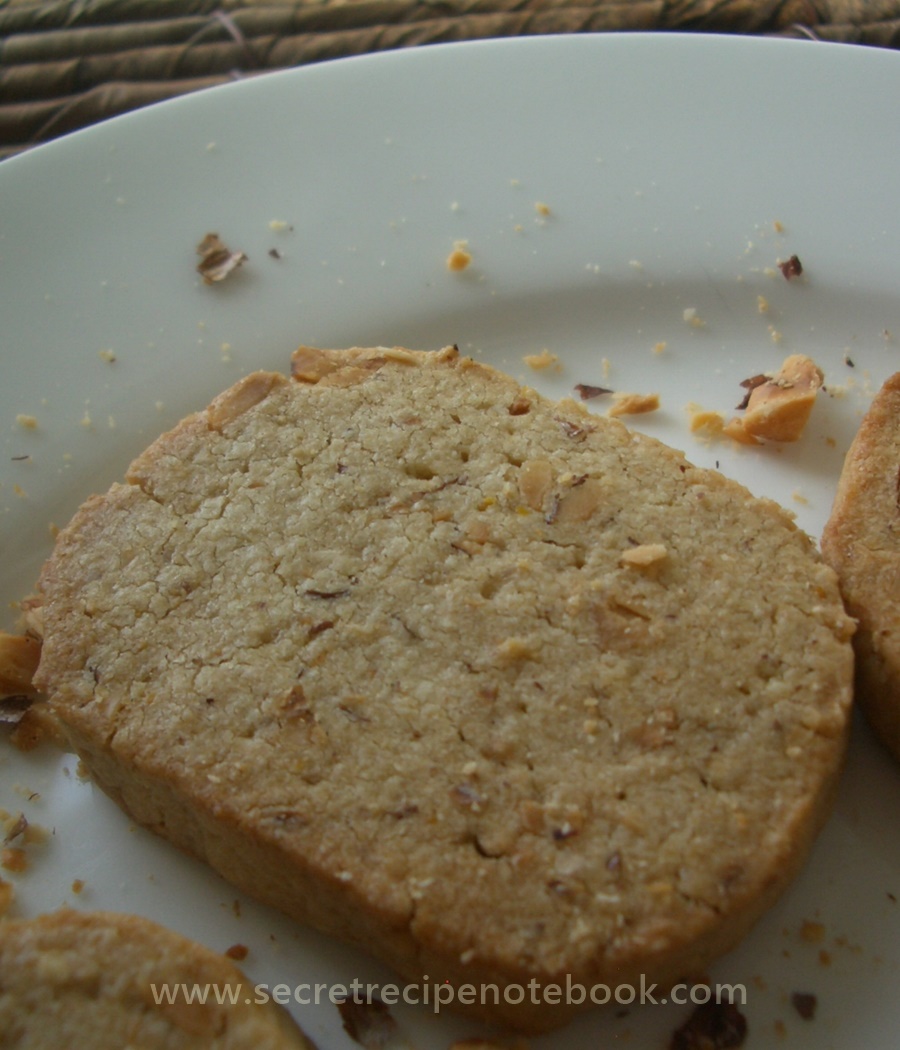 Steps for making the dough
The base of these cookies is softened butter beaten with brown sugar on a medium speed until creamy. Be sure to add a pinch of salt. 


Now add egg and vanilla extract and beat for another 1-2 minutes. 


Prepare each of these three flours, making sure to sift the chestnut flour, as it tend to compress into lumps. Now, start adding flours and chopped hazelnuts to the butter mixture. The best is to add 2 tablespoons of each at time and stir with a wooden spoon or silicon spatula until incorporated. 


Once most flours and hazelnuts are incorporated, use your hands to knead a dough for a few minutes until soft dough forms.


Divide the dough into two and form 2 logs, 20cm long and 4cm in diameter. Wrap with cling film and place in the fridge for 1 hour.
Baking cookies
Now, take the logs from the fridge, and cut each into 12 slices, 1 cm thick. Place slices on prepared baking sheet and bake for about 7-8 minutes in the preheated oven.

The cookies should start hardly brown when you need to take them from the oven. Cookies will be slightly soft right out from the oven and they will set as they cool so leave them for a few minutes on the baking tray.


Kitchen essentials you'll love: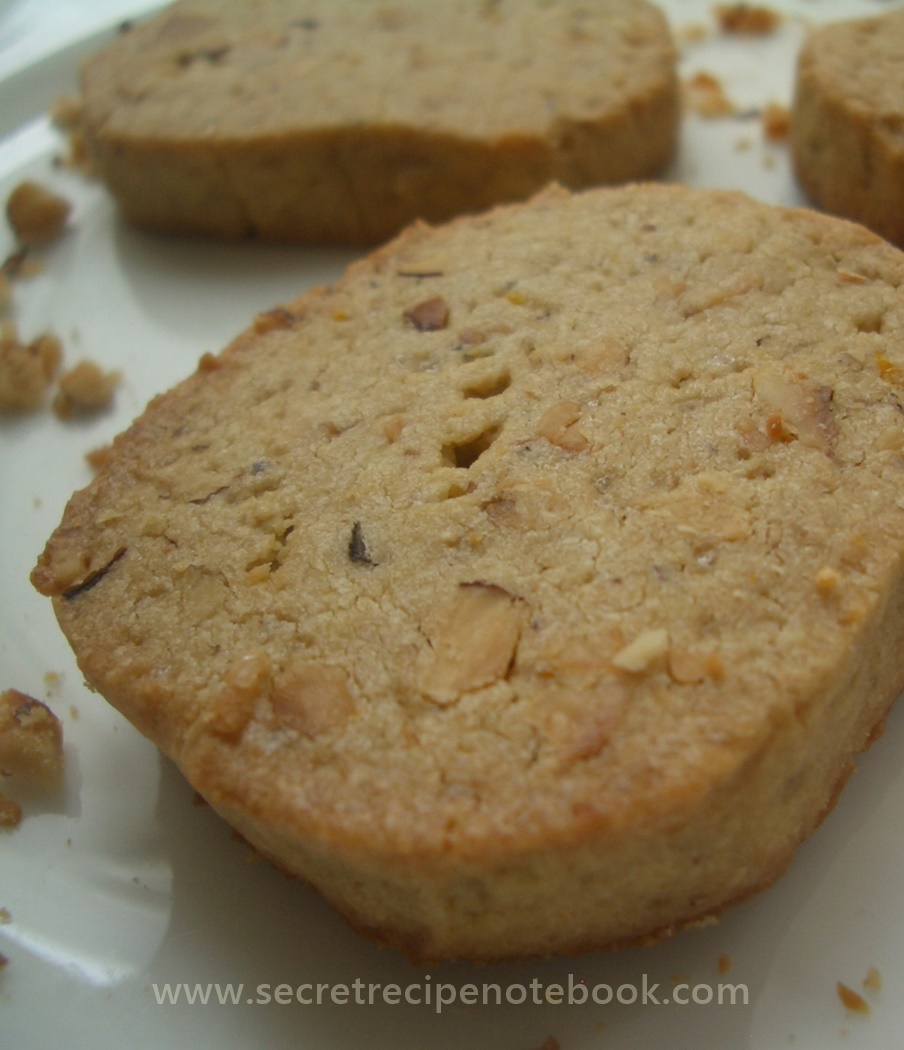 Storing gluten-free hazelnut cookies
These gluten-free cookies stay fresh in an airtight container or a glass cookie jar for 3-4 days. Baked cookies freeze well (up to 2 months). Cookie dough logs freeze well too, up to 3 months. Allow the logs to thaw overnight in the fridge then continue to bake them. 


A few of our favourite gluten-free recipes:
Gluten-Free Hazelnut Cookies
MAKES: 32 cookies
COOKS IN: 30 minutes plus cooling time
LEVEL: Easy
INGREDIENTS
METHOD
Preheat the oven to 160°C/356°F. Arrange the hazelnuts in a since layer on the 

baking sheet

and toast for about 8-10 minutes, stirring them every 4-5 minutes. They are done when they are fragrant and their skin cracked. Remove from the oven and rub them in

kitchen towel

 until the skin comes off. Cool nuts completely and blitz in a 

food processor

 until finely chopped.



Preheat the oven to 175°C/347°F 10 minutes before baking. Line the baking sheet with baking paper.





Sift chestnut flour then combine it with millet and almond flours and salt in a medium bowl.




In a large bowl using a

hand mixer

or stand mixer, beat softened butter, demerara sugar on a medium speed until smooth and creamy.



Add egg, vanilla extract and grated orange zest a

nd continue to beat on a high speed for a few minutes until smooth. Scrape down the sides and bottom of the bowl as needed, and continue to beat until fully combined.


Add 1/2 flour mixture into the wet ingredients and mix on a low speed for 1 minute. Add the rest of flours and continue to mix until you get a soft sticky dough.


Turn the dough onto floured work surface and divide into two. Shape each half into 20cm log, about 4cm wide. Tightly wrap the logs into cling film and chill in the fridge for at least 1 hour. 


Remove the logs from the fridge and cut each log into 12 slices, about 1cm thick. Arrange slices on prepared baking tray and bake for about 7-8 minutes or until lightly brown. Leave the cookies to cool on a cookie sheet for about 2-3 minutes, then transfe

r to

cooling rack

until serving.




We recommend using the measurement in grams & ml (instead of cups & spoons) for more accuracy and better results.